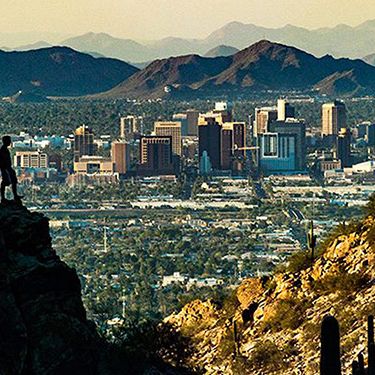 Phoenix's downtown skyline
Photo: Courtesy of Visit Phoenix
Where to Stay
Named for local landmark Camelback Mountain, the Camby is a stylish home base away from the bustle of downtown. Funky artwork with Western and pop-culture influences is peppered throughout, from a neon sign in the lobby to a quirky bull light in some guest rooms (rates from $129). At the pool, take a selfie on the Popsicle float, and when the sun sets, head for the award-winning on-site restaurant, Artizen, for dinner and drinks. Chef Dushyant Singh's dishes nicely blend southwestern flavors and sophisticated presentation — the white-Cheddar cornbread ($7) would impress any southern grandma. Keep an eye out for A-listers: The swanky hotel is popular with entertainers and professional athletes.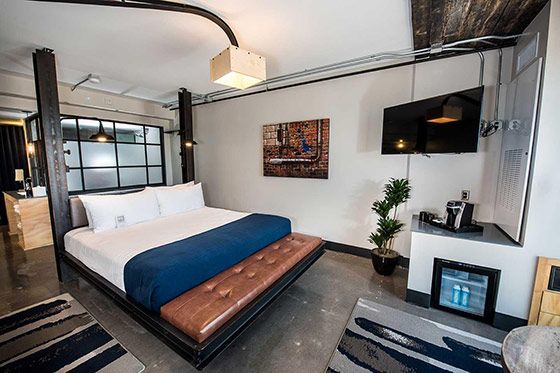 Found:RE, which opened in October 2016, virtually doubles as an art gallery, with dozens of pieces of standout work by area artists — all for sale — throughout the property. Perhaps the most distinctive piece is "Burtney": a massive painting of Burt Reynolds in his infamous Cosmopolitan pose, wearing a Britney Spears wig, right behind the check-in desk. Rooms (from $99) play on an industrial-chic vibe (ask for one with skyline views), while the spacious bar/on-site restaurant, Match Cuisine & Cocktails, is popular with locals. Try the Petals cocktail, made with brandy, almond grappa, and lemon ($13). The hotel is also located within easy walking distance of some of the city's top attractions — grab a hand-sketched map at the front desk.
Kick back in style in one of the 119 guest rooms, casitas, or villas at the Royal Palms Resort and Spa. This summer, the award-winning property will undergo a renovation to spiff up all guest rooms (from $189) with a more modern aesthetic. But the real star of the show is the Alvadora Spa: Splurge on the signature Citrus Ritual treatment ($220), a decadent 80 minutes of exfoliation, cascading water, and massage on heated stone tables, plus a dip in a private outdoor pool.
Where to Eat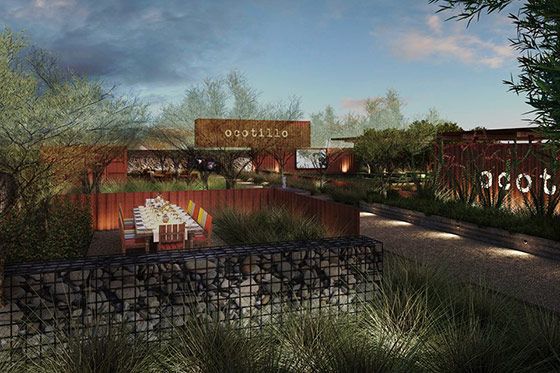 Savor the authentic Italian cuisine of newly opened Mora Italian. James Beard Award–winning owner and Food Network celeb Scott Conant has created one of the Valley's current hot spots, with a buzzing atmosphere — funky wall murals, soaring ceilings with exposed ductwork, and an open kitchen — and an equally memorable menu. Start off with the simple but irresistible focaccia de recco ($16) — stracchino cheese baked into a crispy, bubbly round — before digging into wood-fired pizzas (from $13), made-from-scratch pasta dishes (try the black campanelle, $22, with squid-ink pasta and clams), and hearty mains like the grilled pork chop with a mustard-seed crust ($26).
Look for colorful piñatas and yarn creations hanging from trees outside Barrio Café Gran Reserva. The real artistry, however, happens inside the tiny open kitchen of the 27-seat space, resplendent with white linens and wall murals depicting Mexican legends. The latest venture of celebrated local chef Silvana Salcido Esparza, the restaurant's elevated, elegantly prepared Mexican cuisine has garnered a cult following since opening in summer 2016. Menu highlights include pomegranate-studded guacamole prepared tableside ($13) and cochinita pibil ($22), plus excellent tequila- and mezcal-based cocktails. Finish your meal with the tres leches ($8).
Named for a desert bloom, Ocotillo, located in a residential midtown neighborhood, dishes up Arizona-inspired cuisine with global influences. Fresh local ingredients and plenty of veggie- and seafood-centric plates abound, and lunch offers excellent value and large portions. Go for the Japanese fish and chips with pickled-cucumber salad ($13) or the signature Ocotillo roasted chicken, made with a kicky blend of chiles, citrus, and roasted pecans and served with date potato salad ($15).
What to Do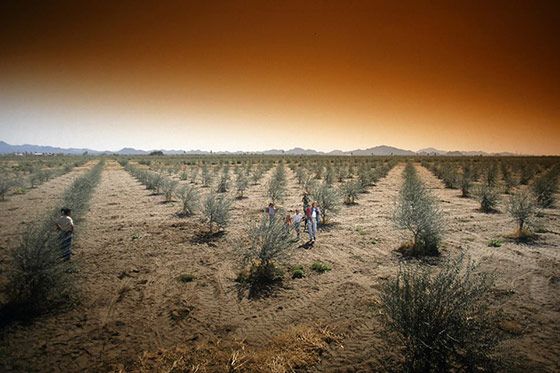 Spend the day immersing yourself in Phoenix's red-hot arts scene. Start with coffee and pastries at the Phoenix Public Market Café — the bustling eatery's Pop Tart ($5) is a flaky treat that puts its inspiration to shame. Then, it's off to the Phoenix Art Museum, the largest art museum in the Southwest, with more than 18,000 objects in its 285,000 square feet. From there, take the easy-to-use Light Rail (day pass $4) to Roosevelt Row, a historic neighborhood and funky arts district brimming with murals, galleries, boutiques, and restaurants. Fuel up for an afternoon of exploring with a gourmet hot dog at Short Leash Hot Dogs and Rollover Doughnuts, then soak up the vibrant murals and small galleries along Roosevelt and nearby streets. Wrap up with a cold draft beer at the nearby DeSoto Central Market, a food hall located in an old Chrysler-dealership building, with the original concrete and woodwork still intact. On the first Friday of each month, join locals for a neighborhoodwide festival of art vendors, special exhibits, and galleries that stay open late.
Take a self-guided tour along the newly launched Fresh Foodie Trail in nearby Mesa to see the literal roots of the area's exploding farm-to-fork movement. Start off at Schnepf Farms, a pioneer in the area's agritourism industry, where you can pick whatever is in season right off the trees or from the ground. Nearby is the Queen Creek Olive Mill, the only family-owned olive farm in Arizona, with an extensive selection of olive-oil-based goods like hand soaps and even cupcakes. The property has an excellent Tuscan-inspired restaurant; massive salads are a standout. Other highlights along the Foodie Trail include True Garden, a 5,000-square-foot vertical urban farm that offers a weekly farmers' market, and Superstition Farms, a dairy farm where you can taste flights of ice cream. Wrap up the day exploring Barnone, an artisan collective located inside a WWII-era Quonset hut. Housed here are a printing press, flower shop, salon, microbrewery, and two restaurants, among other small businesses. Toast the day at the microwinery Garage East, which features wines made only in Arizona.
Hop on a bike and explore Phoenix like the locals: on two wheels. In recent years, the city has seriously amped up its cycling infrastructure, with nearly 600 miles of bike lanes and routes and 100-plus miles of off-street trails and paths. An easy way for visitors to explore is the Grid Bike Share, which has 500 rider-friendly, lime-green bikes throughout central Phoenix (from $7 an hour; rent bikes via mobile app). Cruise around the city's historic neighborhoods, including the Encanto-Palmcroft, Willo, or the Grand Avenue arts districts, which showcase restored homes and bungalows in various architectural styles. Or explore a lesser-known aspect of the city: its network of irrigation canals, lined with more than 100 miles of paved and packed-dirt paths. Wrap up at a bike-friendly spot: O.H.S.O Eatery + Nanobrewery's venue in the Arcadia neighborhood, located near a canal path, is brimming with bike-centric décor, and Velo Bike Shop and Café is a popular downtown spot among cyclists for a post-ride coffee.
Expert's Tips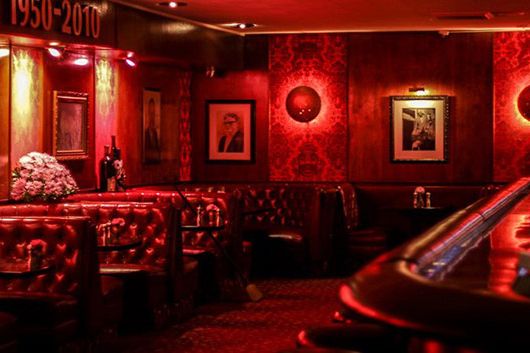 From contemporary artist Niki Woehler, a longtime Phoenix resident who has exhibited her work at Artexpo in New York.
For coffee, Lola's on Roosevelt is awesome. It's got a reclaimed-wood counter, with lots of windows and light, or you can sit outside. I'm kind of a purist, so I always get something like a cappuccino, but they make really delicious concoctions for the more adventurous. There's also Lux on Central Avenue. They have great coffee and pastries, and you can get beer, wine, or a cocktail too. You'll see every walk of life in there, from suits to artisans. It's a great place to people-watch or work.
Bunky Boutique has really cute stuff that's very Arizona-centric, like T-shirts and jewelry, and a lot of it is locally handmade. It's stuff you're not going to find at any of the chain stores. They only have a few items in each size, so if you're going to get it, get it. Frances Boutique has the same kind of vibe, with cute clothing, jewelry, and cosmetics.
Durant's has been around since the 1950s. They haven't changed the interior — they still have red leather banquettes, and you come in through the kitchen. It looks like a Rat Pack hangout. I always get a big fat steak with red wine. You get salad and baked potato with your steak, the way they used to do it. If Dean Martin were alive, that's where he would be.
The Mexican food at La Santisima is so good. Forty-five minutes is the shortest wait I've ever seen there, but people always wait because the food is that good. You're so full you need to roll out in a wheelbarrow — for like $8 to $10 per person. I always end up getting some sort of burro, because I'm a glutton for punishment, or a taco. I've never had a bad meal there.
Resources
Phoenix New Times is the city's leading alternative weekly, with extensive coverage of gallery events, art exhibitions, and restaurant happenings.
Rising Phoenix offers a Downtown Art & Mural Bike Tour around the city's notable art attractions, including murals throughout the Roosevelt Row area.
Where Should We Eat is a popular local blog focused on the dining scene in the Phoenix metro area, with an "Advanced Craving Finder" to help pinpoint the perfect pick.