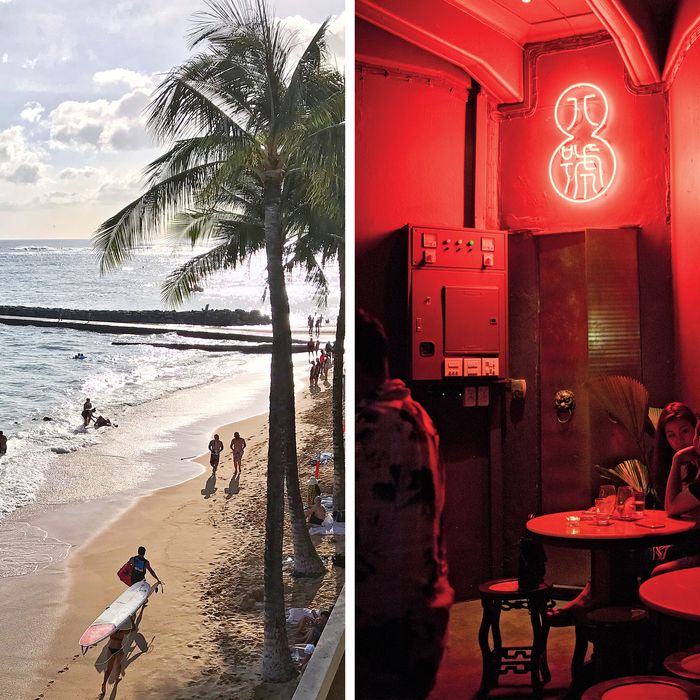 Left:
5 p.m. strolling around Waikiki Beach near Outrigger Resort in Honolulu.
Right:
11 p.m. hanging out at Ba Hao cocktail lounge in Bangkok.
Photo: Matthew Nagatori/@kicksonrice/Jason Lang
The typical days and ​play-it-by-ear nights of locals from Lagos, Stockholm, Beijing, Honolulu, Dubai, San Francisco, Bogotá, Bangkok, and Oslo.
*This article appears in the August 6, 2018, issue of New York Magazine. Subscribe Now!