Who Dat?
New Orleanians youshould know.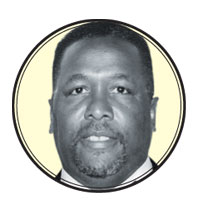 Wendell Pierce
Actor, do-gooder
The star of Treme founded a nonprofit to rebuild his childhood neighborhood of Pontchartrain Park—destroyed by Katrina—with geothermal, low-cost homes. His latest endeavor addresses the food crisis by erecting grocery stores in low-income areas.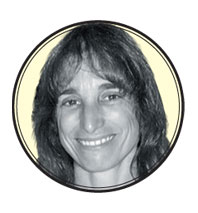 Sallie Ann Glassman
Spiritual guide
Glassman is a painter, author, and voodoo priestess. Her partner, controversial developer Pres Kabacoff, recently built a $12 million healing center in a mixed-income neighborhood; it houses a yoga studio, a food co-op, and Glassman's botanica.








"Trombone Shorty"
Brass musician
Grammy-nominated trombonist Troy Andrews puts the modern New Orleans sound on a national stage. In a single set, he might share the spotlight with Juvenile or put a brassy spin on Green Day's "Brain Stew."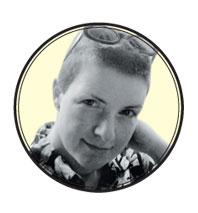 Billy Martin
Cult novelist
Transgender blogger Martin, born Melissa Ann Brite, wrote gay erotic horror under the nom de plume Poppy Z. Brite. The longtime partner of chef Chris DeBarr, Martin now identifies as a gay male and blogs about transitioning.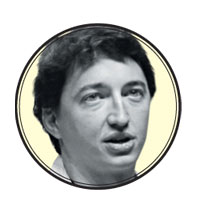 Benh Zeitlin
Filmmaker
Originally from New York, Zeitlin shot his Sundance-winning film, Beasts of the Southern Wild, on location in the Louisiana bayou. Purchased by Fox Searchlight, the film opens in limited release June 27.*








That New Orleans Frame of Mind
A reading list for the plane ride down, selected by author and Garden District dweller Julia Reed (The House on First Street: My New Orleans Story).
1. The Moviegoer by Walker Percy
2. The Feast of All Saints by Anne Rice
3. The Annunciation by Ellen Gilchrist
4. A Confederacy of Dunces by John Kennedy Toole
5. Bandits by Elmore Leonard
Beware the World's Most Personable Pickpockets
Even petty theft is friendlier in New Orleans, so here's a tip: If a local approaches you in the French Quarter and says, "I bet I can tell you where you got your shoes," don't take them up on it. They'll just say "You got your shoes on your feet" and scam you $20, possibly while administering a spit-shine you didn't ask for.
*This article has been corrected to show that Beasts of the Southern Wild opens on June 27, not June 29.