1. Where to Stay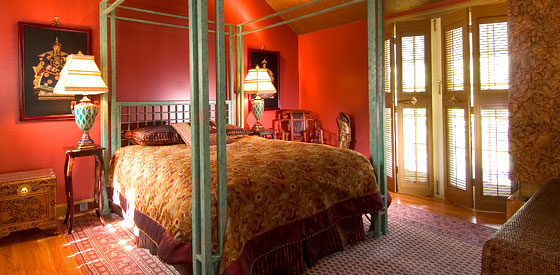 Richard Gere owns Bedford Post (954 Old Post Road; 914-234-7800; from $500), a 1762 homestead restored with ecoconscious building methods. Each of the eight rooms is unique, but all have working fireplaces and double soaking tubs. Eat breakfast in your room or in the parlor that opens out into the garden.
Homestead Inn (from $250), a Relais & Chateaux property, is located twenty minutes from Bedford and re-opens for the spring season on March 26. Eighteen rooms and suites are furnished with a mix of contemporary and antique pieces. Plush beds are dressed in Italian Fili D'oro linens and the (heated) bathroom tiles were all handmade in the south of France by Carocin.
Owned by three generations of Scalas, the Elms Inn (from $155) in nearby Ridgefield, Connecticut, has eighteen colonial-style rooms with four-poster beds and claw-foot tubs. The high-end suites—with living rooms and cathedral ceilings—are located in the adjoining Seymour House, which dates to 1760.
2. Where to Eat
There are two restaurants on the Bedford Post property. Eat a casual lunch or brunch at the Barn, a light-filled room wrapped in raw barn beams and eggshell wainscoting. The Farmhouse offers more formal dining (polished wood floors and Frette linens) and food sourced from local farms.
Wear a jacket after 6 p.m. to La Crémaillère, a 1750 farmhouse decorated like a French country house with exposed brick walls, heavy draperies, and oversize floral arrangements. The menu channels Julia Child.
Pack your own lunch at the Bedford Gourmet (Arcade Building Route 22, Bedford Village, 914-234-9409) by picking out salads, cheeses, pastries, and pâtés, or getting a house-made sandwich made of everything from curried chicken salad to French ham and cheese.
3. What to Do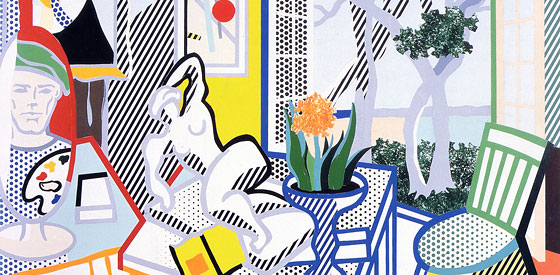 The Katonah Museum of Art has just three galleries, but it hosts six major exhibitions a year. From March 29 through June 28, view 65 works on paper by Roy Lichtenstein. The interactive Learning Center offers kids a studio of their own and a daily roster of arts and crafts.
Tour the John Jay Homestead, where the first chief justice of the Supreme Court lived his last 28 years. Restored to 1820s grandeur and largely furnished with original pieces, the estate also includes a gallery with rotating exhibits and 62 acres of woodland, meadows, and gardens on which to wander and picnic.
Explore 4,315 acres at Ward Pound Ridge Reservation, Westchester County's largest park. Take a brisk walk or a 5.6 mile hike; camping, fly fishing, and picnic areas are also available.
4. Insider's Tip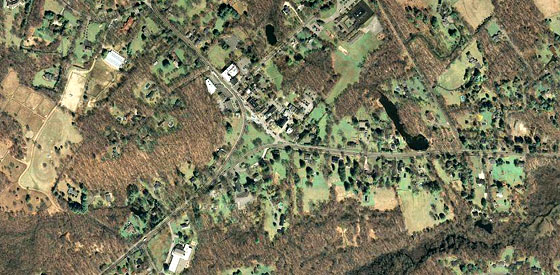 The recession is affecting real estate even here — one real-estate agent reported a 20 percent drop in prices. About three-quarters of homes are on four-acre lots, so you'll get more of an estate than a weekend cottage.
5. Oddball Day
Pratice your rural lifestyle at two working farms. Sip locally roasted, fair-trade coffee at Near & Natural on your way to Shirley Bianco's WoolWorks. Bianco makes her own organic wool, teaches classes, and sells yarn from her farmhouse. Get a free knitting lesson (e-mail shirley@sustainablewool.com to book a time) or drop in on a Saturday wool-making class. Break for lunch of the burger and chili variety at The Meetinghouse (635 Old Post Road, Bedford Village, 914-234-5656), then return to the farm for a horseback-riding lesson from trainer Cathy Davis (group or private lessons are $45 per half hour; call 914-497-6996). Finish your day with a restorative visit with the goats, sheep, Kerry cows, chickens, and Red Bourbon turkeys at Rainbeau Ridge.
6. Links
Westchester Magazine has listings, restaurant reviews, and an events calendar covering the entire county.
Longtime broker Miriam Bernstein writes about local housing trends and news on her Westchester Real Estate blog.
Local architecture and home design are the focus of the Living Well in Westchester blog.