1. Where to Stay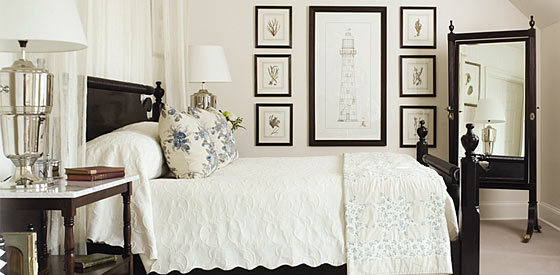 Gaze at sailboats cruising the harbor from inside the Inn at Perry Cabin (from $390). Its 78 rooms are outfitted with touches like wide, striped couches, brass desk-lamps, and old-fashioned standing mirrors, but request room 36 for a bit of history—it was once the master bedroom of a War of 1812 veteran, who had it built to resemble a ship's cabin.
Step into a scene from Gone With the Wind at the Brampton Inn (from $179), a 19th-century plantation house near Chesterton. Seven rooms in the old mansion and six separate cottages all feature southern touches like flower prints and four-poster beds, while the Fairy Hill duplex suite offers a wood-burning fireplace in the sitting room and a whirlpool tub. In the evening, relax at the brandy honor bar in the little library on the first floor.
Pad around the original thick-planked wooden floors of the Kent Manor Inn (from $149), built in 1820. Of the 24 guest rooms, request one on the second floor for more space, ten- to twelve-foot ceilings, and wide balconies. Borrow one of the in-house bikes and pedal around the property—a 220-acre farm—or out to the six-mile Cross Island trail that loops through tranquil Terrapin Beach Park.
2. Where to Eat
Grab a brown-paper-covered table for a long afternoon of crab picking at Harris Crab House. Order all-you-can-eat ($30 per person) for unlimited trays of steamed crustaceans, an ear of corn, and a basket of peel-and-eat shrimp. Or splurge on an order of twelve colossal-size crabs ($90) —what Marylanders call "swamp dogs"—and get more meat with less effort. Wash it down with $11 pitchers of Shock Top, a Belgian white brew, or bottomless cups of house-brewed iced tea.
Take a seat in the heated garden area at Ava's, where the wood-fired pizza oven turns out pies ($11–$17) you can top with items like housemade mozzarella, bacon, charred pepperoni, and local, organic veggies. It's well known among locals for soft, saucy meatballs, which can be ordered on sliders or loaded onto a Chicago-style thick crust.
Cut into citrus-braised veal cheeks or pan-fried sweetbreads (entrees $22–38) at the Bartlett Pear Inn. Chef Jordan Leif helped open Per Se and worked there for a year, but his rich, five-course tasting menu served in the 200-year-old town house is a reasonable $60. Mull over the wine list—about 90 bottles strong—of mainly French and California vintages, including a handful of reserves like a 2005 Clos Manou Médoc from Bordeaux ($115).
3. What to Do
Celebrate the start of oyster season by setting sail on the Choptank River from Tilghman Island aboard the ancient, small-capacity skipjack, the Rebecca T. Ruark ($30 per person, 410-829-3976). Captain Wade Murphy will guide the ship over oyster beds and haul a batch of bivalves onto the low-slung deck using an old-school dredging rake. Afterward, head to the century-old Harrison's Chesapeake House for fried oyster sandwiches and oyster stew made with your catch. Peek inside their nearby shucking house, one of the area's last remaining, to learn how to pry the shells open yourself.
Catch blue crabs like a local in the waters around Kent Island. Get your recreational crabbing license at the K-Mart (200 Kent Landing, Stevensville; 410-643-9600) customer service desk ($10), a couple of crab pots from Ace Hardware (300 Thompson Creek Shop Center,Stevensville; 410-643-7702) ($12–30 each), and some bait (usually chicken necks) from the Food Lion in the same plaza. Drop the traps off one of the public docks at the beach at Matapeake State Park or the coves and crannies of Crab Alley Bay and wait to see what bites. Make sure to sign a waiver to avoid trouble with the health department, and then head to the Kent Manor to have the crabs steamed for your lunch.
Circumnavigate Wye Island on a rented skiff ($31 per day) from Schnaitman's, where the third generation of the family still facilitates recreational and sport crabbing. They'll outfit you with crabbing and fishing gear, or just a set of oars and a map, and send you across the channel from their boat dock. Public access to the river is restricted, so the waterways aren't crowded, and you can also walk nearby trails through old forests populated by mature hardwoods and a 290-year-old holly tree.
4. Insider's Tip
No Eastern Shore local would be caught dead with a tin of Old Bay. Here, most crab shacks have their own seasoning recipe and swear theirs is the best. In Rock Hall, Chester River Seafood mixes their own blend using mustard, red and black pepper, and thyme ($5 per pint). St. Michael's seafood shop Big Al's (a Rumsfeld family favorite) sells their special blend in plastic bags for $2.50.
5. Oddball Day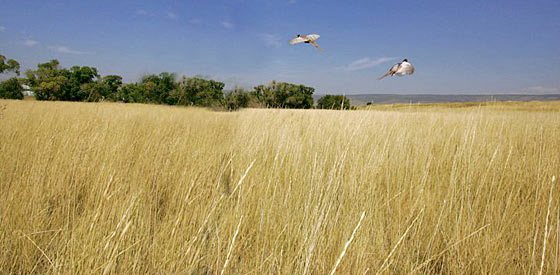 Lose your sea legs by exploring the area's terrestrial delights. Get an early start with eggs, pancakes, and scrapple ($7.50) at Holly's Restaurant in Kent Narrows before heading east on 301 to 2,500 acres of hunting grounds at Schraeder's, where you can fire away at deer or turkey, or just a playful round of clay shooting ($23 for 50 clays). Drop your weapons and drive south on Route 312 towards Easton and find your way to the back of Hill's Pharmacy where there's still an old-time soda fountain and lunch counter. Order grilled cheese sandwiches ($4.50) and root beer floats ($3.50), then roam the Norman Rockwellesque neighborhood on the way to Trumpeter Swan Antiques (35 Dover St., Easton; 410-463-0274), which stocks a deep selection of classic wooden duck decoys. Next, drive north on Route 50 and then zigzag along Goldsborough Neck Road to Cottington Farm, where you'll find an autumn bounty including hot peppers, radishes, and broccoli. Once you've had your fill of produce, head back to Easton and see who's playing at Night Cat, a small venue known for attracting indie and bluegrass acts. End the night with Deep South barbecue at the BBQ Joint, where specialties include the Dog Bowl ($8.95), a plate of chili–cheese fries topped with spare ribs, and pan-fried chocolate chip cookies ($5.95).
6. Links
It lacks a user-friendly interface, but Blue Crab Info compiles rules, regulations, and current crabbing reports posted by local recreational fishermen.
The Mariner catalogues Chesapeake's nautical news, restaurant and recipe info, and area event info.
Keep on top of breaking boating news at Chesapeake Bay Magazine's Bay News feed.
In summer months, the area's exclusive fleet of log canoes goes out in elegant regattas; keep track of the race schedule by following Blog Canoe.