1. Where to Stay:
Removed from the South Beach party scene, André Balazs's third Standard (from $150), is inexpensive but sexy cool. The hotel opened a year ago, and the acclaim hasn't stopped. Go topless at the pool or visit the coed, clothing-optional mud lounge. Lather yourself in detoxifying, pore-tightening mud, lie in a deck chair to dry, and then hose yourself (or your friend) off.
Skip the overhyped Shore Club and opt instead for Gianni Versace's former South Beach home, now the Casa Casuarina (from $795). Guests (like Kanye West) stay in the Baroque Suite, swim in a mosaic-tiled pool, and sip a cup of the world's most expensive coffee, Kopi Luwak, gratis.
You and the kids will be comfy at the Ritz-Carlton, Key Biscayne (from $439 through December 21). Use the drawing room for games or afternoon tea, and ask the staff to arrange a family picnic on the Grand Lawn.
The Mandarin Oriental, Miami (from $329 through November 30; from $429 after December 1) is a quick cab ride away from the new Carnival Center for the Performing Arts. The "Biscayne Suites" have terraces overlooking the bay. A 20,000-square-foot artificial beach feels like the real thing.
2. Where to Eat
Michelle Bernstein, the consulting chef for trendy lounges Social Hollywood and Social Miami, now has a restaurant of her own. Michy's (6927 Biscayne Blvd.; 305-759-2001) has a varied tapas selection; get the blue-cheese-and-jamón croquetas with fig marmalade. It's 30 blocks (shorter than it sounds) north of the Wynwood Art District — perfect after gallery night on the second Saturday of the month.
Karu & Y opened on October 10 and is 42,000 square feet, with chandeliers from Dale Chihuly, a Venini glass installation, and cascading waterfalls. The menu is a tame take on Spanish deconstruction with roasted veal sweetbreads and octopus carpaccio.
Call far, far ahead for a table at Casa Tua. Relish delicate Italian dishes (try the gnocchi in a burrata-cream-and-tomato sauce) and view rotating exhibitions such as photography by Matthias Petrus Schaller, Elliott Erwitt, and Irving Penn.

An inexpensive but worthwhile Lincoln Road eatery is Miss Yip Chinese Cafe, where New York snowbirds nosh on pepper steak and perfectly cooked Chinese broccoli.
3. What to Do
Carnival Center for the Performing Arts has — at long last — opened in Miami. Although performances from Aida, by the Florida Grand Opera (beginning October 28), to Cuban jazz artist Arturo Sandoval (December 16) have received deserved attention, everybody's already talking about Merce in Miami, a two-week celebration of the work of legendary choreographer Merce Cunningham beginning February 23. Merce is known for his dance company's collaborations with designer Robert Rauschenberg and visual artists Jasper Johns, Frank Stella, and Andy Warhol.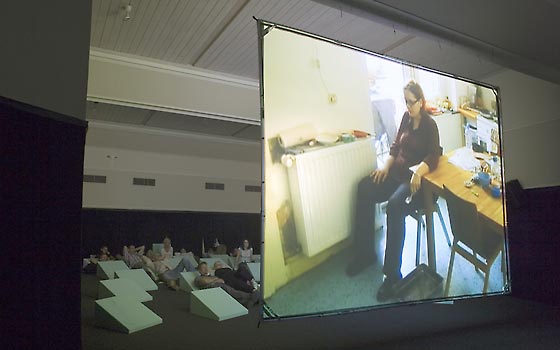 The best thing about Art Basel Miami Beach (December 7 through 10) is arguably the presence of alternative art fairs, such as Scope Miami, that spring up around the official events. Exhibitors have yet to be announced, but expect one-person and thematic group shows.
4. Insider's Tip
At restaurants, check your receipts. Eateries and lounges all over Miami (including Nobu and the Standard) are adding a service charge no matter how big the party. It's not just the fancy places, either. As restaurants change their policies frequently, be sure to look closely at your bill to make sure you're not overtipping.
5. An Oddball Day
Get Sunday brunch (everybody loves the eggs Benedict with home-fried potatoes) at Joe Allen, then head next door to South Beach Kayak (1771 Purdy Ave., Miami Beach; 305-332-2853) to rent a craft for the afternoon. Paddle around Star Island in Biscayne Bay and gawk at the real estate — Shaquille O'Neal, Diddy, and Gloria Estefan all have homes there. Or book a kayak on Tuesday evenings with Shake-A-Leg Miami for sunset paddling in the bay.
6. Links
Know your gossip before you arrive by reading the Dirt Miami.
Get a local's insights on cultural and politics at Critical Miami.
Metroblogging Miami has commentary, news, and events from people who live there.
Babalu Blog views Miami from a Cuban perspective.