1. Where to Stay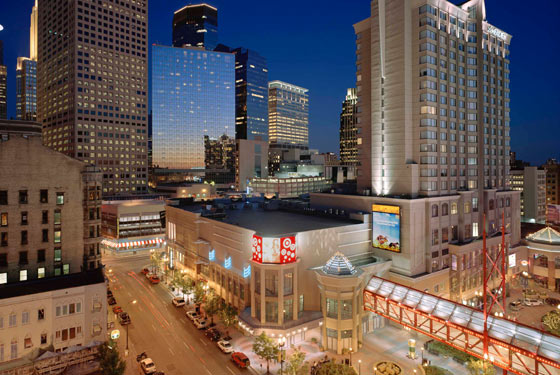 Design-minded travelers stay at Graves 601 Hotel (from $209), a sleek lodge that doesn't skimp on the extras: Hermès soap, rain showers, and 42-inch plasma TVs are in every room.
Contemporary-art lovers book the David Rockwell–designed Chambers hotel, which opened September 10 (from $450). Sleep among more than 130 original works, including pieces by Damien Hirst, Rachel Whiteread, and Maurizio Cattelan. Jean-Georges Vongerichten makes art in the Chambers Kitchen; you can watch through a glass wall in the dining room.
More established in the heart of downtown is the Grand Hotel (from $319), which was built in 1921 for the Minneapolis Athletic Club. Guests can bike, box, swim, run, or full-court press. The more sedate can settle for a rubdown in the LifeSpa or a drink at the Grand Finale bar.
The Marquette Hotel (from $329) won't make architecture fans marvel, but the all-glass structure is a window on the city's accelerating landscape, especially the view from the 50th-floor event space Windows on Minnesota.




2. Where to Eat
Take a break from the Walker Art Center at Café Lurcat and feed on miso-marinated sea bass. Listen to live music and order from a 200-bottle wine list at Bar Lurcat.
Chef Stewart Woodman, a Jean-Georges Vongerichten alum, calls the shots at Five Restaurant & Street Lounge with contemporary contortions like lobster shepherd's pie.
Art and antique mirrors deck the walls at Lucia's Wine Bar, a laid-back uptown spot. Lucia's also has a bakery, a takeaway shop, and an adjoining restaurant that serves a killer brunch. Reserve a table inside or vie for a coveted outdoor seat.

Grab a stool at the old-school (but newly renovated) haunt, the Town Talk Diner, for a cheddar-and-Gruyère grilled-cheese sandwich and frickles — lightly battered house pickles with mustard dill sauce.
3. What to Do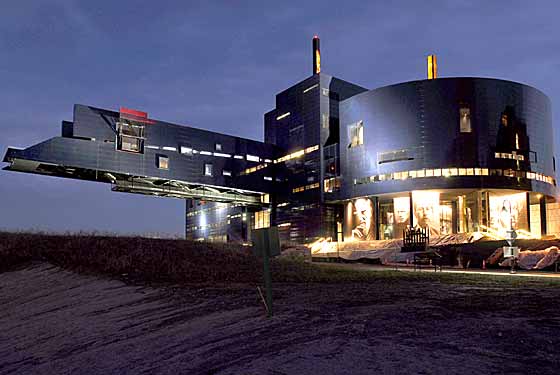 Private and public funds put $500 million into Minnesota's booming arts scene in recent years, so there's plenty to see. The Walker Art Center's expansion was designed by Herzog & de Meuron with open spaces and a shimmering, fabriclike skin. Don't miss the Storm King–ish sculpture garden. The museum's shop sells comic-book artist Sara Varon's Send & Seal stationery and Bengt Ek aluminum flashlights. At the Guthrie Theater, view the Mississippi River from French architect Jean Nouvel's "Endless Bridge" in the cantilevered lobby. Architect Michael Graves designed the Target wing at the Minneapolis Institute of Arts, where you can photograph most of the collection. Graves also designed the cheery façade of the Children's Theatre Company.
4. Insider's Tip
En route to marquee attractions like the Walker Art Center or the Minneapolis Sculpture Garden, check out galleries featuring up-and-coming voices. Sculptor Allen Christian creates and shows his work at House of Balls. Outsiders and Others emphasizes the work of self-taught artists, and Soo Visual Arts Center displays installations by collaborators like Quantum Circus.
5. An Oddball Day
On Saturday afternoons from October 14 to November 4, line up for rush tickets to Garrison Keillor's live weekly radio show "A Prairie Home Companion." Beginning at 4:15, tickets are distributed on a first-come, first-serve basis, so arrive at the Fitzgerald Theater between noon and 2 p.m. Forget the Robert Altman movie; you'll laugh at Keillor's monologue and tap along to old-timey music with four million listeners.




6. Links
Sotan Life and City Pages run news, reviews, and event listings for the Twin Cities.
Twin Cities Daily Planet has the local scuttlebutt on politics, arts, sports, and business.
Read the Minneapolis Metroblog for a pool of perspectives from local residents on concerts, political events, and neighborhood tips.