1. Where to Stay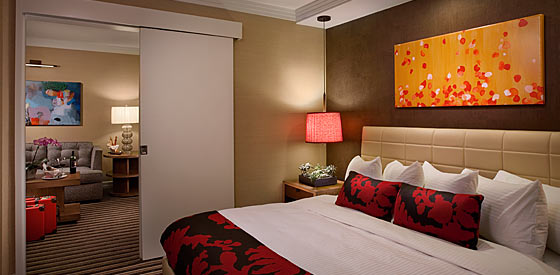 Work out among swanky leather furniture and contemporary art at the year-old Hutton Hotel (from $189), where seven of the 248 rooms have stationary bikes, treadmills, or elliptical machines.
Stay a block away from the live-music-stacked bars of Lower Broadway at the three-month-old Hotel Indigo Nashville (from $139), a former twenties-era bank that retained its original neoclassical columns. Room 1408 has the best view of the Cumberland River.
Admire the rich brocade fabrics, walnut furniture, and stained-glass detailing at the Hermitage, where corner rooms overlook the pre–Civil War State Capitol building. Splurge on room 908, which has a flat-screen TV stationed above the bathroom's deep marble soaking tub (from $249).
2. Where to Eat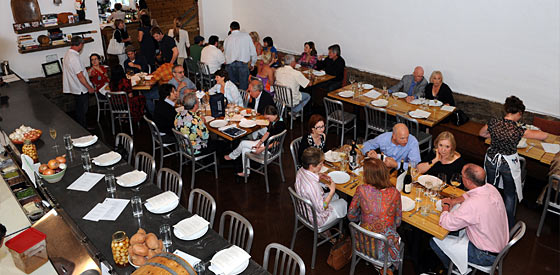 Sample high-low food and cocktail pairings, like a short-rib panino alongside the bourbon-and-absinthe-based Vincent's Ruin, at the Patterson House. The $11 drinks are obsessively crafted—homemade bitters, fresh-squeezed juices, custom ice molds from Japan—and small plates and snacks are made to order, from potato chips to fresh-from-the-fryer doughnuts ($5 to $11).
Arrive before 6:30 to snag a seat at the laid-back but thronged City House, a Germantown outpost for house-cured charcuterie, fresh pastas, and wood-oven-fired pizzas. Chef Tandy Wilson makes most of the ingredients in-house, including the lonza (pork salami) and mozzarella ($9 to $24).
Call a day ahead to reserve a seat on the second-story rooftop patio for skyline views at Watermark Restaurant, located in the up-and-coming Gulch neighborhood. The spot specializes in reimagined Southern comfort food, like soufflé-style goat-cheese grits ($8).
3. What to Do
Browse the handpicked stock of White Stripes bandleader and Nashville resident Jack White at Third Man Records, a vinyl trove opened in March 2009 that also stages occasional concerts. Across town, his musician wife, Karen Elson, and partner Amy Patterson curate Venus and Mars, a funky vintage shop offering everything from $38 forties suits to $65 neon sixties frocks.
Admire the elaborate gowns of Christian Dior at the Frist Center for the Visual Arts' new "Golden Age of Couture" exhibit, open June 18 to September 12. Walk six blocks to Fifth Avenue and tour Nashville's gallery row. Herb Williams's Crayola sculptures are on view at the Rymer Gallery, and First Art Saturdays at the Arts Company mean free wine while you stroll through the showrooms of paintings, sculptures, and photography.
Get acquainted with the city's growing alt-music scene, stoked by native band Kings of Leon's 2010 Grammy win for record of the year. Hear local favorites like singer-songwriter Jeremy Lister at the cavernous Exit/In. Then head to Mercy Lounge, a former flour mill, for catchy pop sets by Morrissey and nineties music cover bands. Nashville garage bands like the Ettes rock out in the smaller, grungier the Basement, booked by the co-owner of well-stocked record shop and jam-session venue Grimey's New and Preloved Music upstairs.
4. Insider's Tip
Raucous honky-tonk bars like Tootsie's Orchid Lounge and Robert's Western World on lower Broadway draw crowds for their live music sets on Friday and Saturday nights. To dodge the snaking lines at the door, go around to the lesser-known back entrances in the alley bordering Ryman Auditorium. You'll still find doormen checking I.D.s, but a lot less traffic.
5. Oddball Day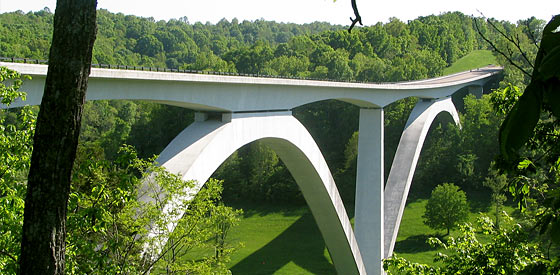 Set out on a country road trip to soak up some Southern charm and scenery. Begin with a gut-busting breakfast of ham, eggs, biscuits, and red-eye gravy (gravy spiked with a bit of black coffee; $9.95) at the Loveless Café, a former fifties motel where the waitresses call everyone "honey." Drive through the lush greenery along the northernmost ten miles of the Natchez Trace National Scenic Trail, a tri-state parkway that follows an ancient Native American route. Exit at Milepost 427 and tiny Leipers Fork, where you can work off your biscuits hiking through rolling woodlands along the 24-mile Leipers Fork Trail. Double back for lunch in Leipers Fork, a historic nineteenth-century village where the specialty is the fried bologna sandwich at Puckett's Grocery and Restaurant ($3.50). Continue ten miles east to Franklin to browse its cache of affordable antique shops, including the Audubon prints at Rare Prints Gallery and the 30 dealers at Arbor Antique Mall. Wind east for a free tasting at Arrington Vineyards (founded by country star Kix Brooks of country-music duo Brooks & Dunn), where the bar keeps pouring until 9 p.m. on the weekends. Take a bottle of the Chardonnay ($21.99) out on the grounds at sunset and snag one of the picnic tables for overlooking the hillside vines.
6. Links
Nonprofit listing service NowPlayingNashville.com offers a detailed calendar of performing arts.
The alt-weekly-run NashvilleScene.com features current restaurant and show reviews.
EastNashvilleBlog.com covers art, food, and music in the city's hippest neighborhood.
Local bloggers contribute news, dining, and event posts from around the city at Nashvillest.com.