1. Where to Stay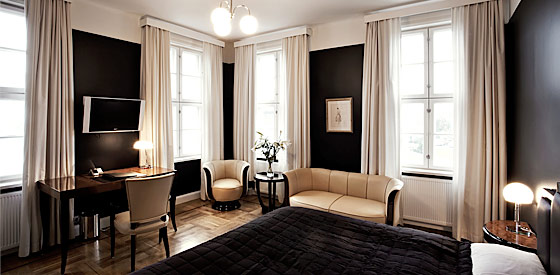 Camp out in the epicenter of Iceland's jetset scene at 101 Hotel (from $242), a stylish spot featuring an avant-garde art gallery, glass-ceilinged bar, and Philippe Starck–designed furniture.
Step into the past at the Art Deco landmark Hotel Borg (from $191), a luxury destination since 1930. In-house restaurant Silfur serves some of the city's best Minke whale steak, served lightly seared with salted horse confit, red cabbage, celery purée, and a mushroom glaze ($33).
Check out the largest private collection of Icelandic art at the 45-year-old Hotel Holt (from $172), where more than 1,000 pieces hang throughout the lobby, halls, and 41 rooms. Leather furniture and wood-paneled walls create the atmosphere of an old-world social club, as does the extensive menu of more than 4,000 vintage wines and single-malt scotches.
2. Where to Eat
Line up for a snack at Reykjavik's most popular restaurant, Bæjarins Bestu (Tryggvagata 101, at Pósthússtræti; no phone), a hot-dog stand made famous by a visit from Bill Clinton. Order a lamb and pork dog "eina med öllu," (with everything): mustard, ketchup, raw and fried onions, and remoulade ($3).
Taste New Nordic cuisine at the 30-seat Dill (à la carte for lunch; prix fixe dinners start at $60), which opened last year at the Nordic House, a cultural center designed by Finnish architect Alvar Aalto. Chef Gunnar Karl Gíslason favors contemporary combinations of local ingredients like smoked Arctic Char with parsnip, seaweed, and rye bread ($35).
Give fusion a try at Asian-Icelandic destination Fish Market. Start off with Minke whale sashimi ($27) before moving on to a monkfish chop ($44) or grilled Kópaskeri lamb ($50). Pair your meal with a signature cocktail like the Wasabi Delight ($17), a combination of small-batch vodka, wasabi, kiwi, and lime.
3. What to Do
See the infamous Eyjafjallajölull volcano that interrupted transatlantic travel in 2010 on Volcano Tours' eight-hour off-road jeep adventure ($223 per person). In addition to changes in the landscape caused by the eruption, you'll explore the area's lava fields, Gígjökull glacier, and Seljalandsfoss waterfall.
Strap on your helmet and headlamp to explore hardened underground lava caves with Icelandic Mountain Guides, in the Blue Mountains just outside Reykjavik. The six-hour tour ($178 per person) ends with a cleansing swim in the Reykjadalur Valley's warm-water river.
Rent an Icelandic short horse ($135) and spend the day galloping from one natural hot spring to the next in the Reykjadalur Valley. The equestrian experts at Eldhestar will show you the tölt (the unique gait of their animals) at their ranch in Vellir, 30 minutes outside of Reykjavik, and then direct you toward meadows and valleys where the hot water awaits.
Unwind at Blue Lagoon ($38), one of the world's top spas, where you'll swim in a giant natural pool of brilliant blue water and cake yourself with tubs of exfoliating silica mud. Before you leave, sip on a Blue Lagoon cocktail, a mix of sparkling wine, blue curaçao, and Sprite, from the in-pool bar ($14).
4. Insider's Tip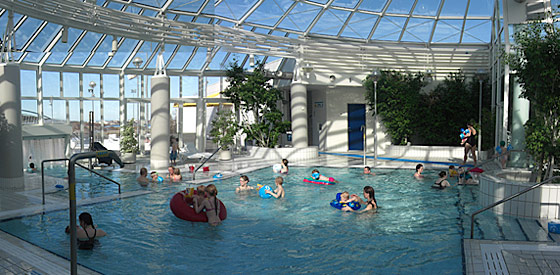 If you don't want to spring for the Blue Lagoon's entrance fee, Reykjavik has nine public geothermal heated spa facilities that run about $3 each and are usually open from 8 a.m to 7 p.m. Each has thermal hot tubs of varying temperatures, steam rooms, and Olympic-size pools.
5. Oddball Day
Begin with the Truck (eggs, fried potatoes, bacon, toast, and two pancakes all piled together, $10) or the french-fry-laden Hangover Sandwich ($10) at greasy spoon coffeehouse Prikið. Next, head off to the harbor for a morning whale-watching excursion ($70) in Faxaflói Bay, where you'll also get the chance to spot puffins and guillemots. Upon returning to the harbor, warm up with a hearty Icelandic version of lobster soup ($12) at the Sægreifinn the Sea Baron, owned by a retired fisherman. Rent a car ($80 per day) and drive 80 minutes to spend the afternoon watching Glíma, an Icelandic form of martial art that dates back to the Viking era. Free competitions are usually held in Geysir (check the official calendar for dates), not far from the Great Geysir and Gullfoss Waterfall in the Haukadalur Valley. In the evening, head to Reykjavik's 3 Frakkar to dine on smoked puffin ($18) and whale steaks (from $39). Grab a nightcap at cult favorite Kaffibarinn, co- owned by Blur's Damon Albarn and featured in the film 101 Reykjavik, or let loose at Nasa, Iceland's largest rock club.
6. Links
For up-to-date restaurant listings, recipes, and other Icelandic foodie links, check out www.restaurants.is, which has text in seven languages.
Visiticeland.com provides a complete breakdown of nearly everything to do on the island: every tour to take, hotel to book, and the latest volcano updates.
English-language city magazine The Reykjavik Grapevine is like the Icelandic version of Time Out, with the latest in gallery openings, live performances, festivals, and general news from around the capital.
Iceland Music Export is the premier source for everything about contemporary Icelandic music, which extends way beyond Björk.