1. Where to Stay
Wake up to Swedish cured salmon and steak tartare at the Rival Hotel's extensive Sunday smorgasbord ($35), touted as the best brunch in town by local paper Metro. Home to 99 uniquely designed rooms (from $220), the hotel also houses an Art Deco–inspired cocktail lounge where the city's top D.J.'s spin until 1 a.m. on Fridays and Saturday, and an in-house 700-person theater that hosts concerts (Elvis Costello, June 8) and other cultural events.
Check into a smartly renovated cell at Långholmen Hotel (from $130), a former nineteenth-century jail whose 102 rooms contrast design touches like iron bars and chains with contemporary IKEA-style furniture. Located on Långholmen island, the hotel sits near one of the city's oldest shipyards, Långholmsbadet beach, and the rustic garden café Stora Henriksvik, where you can enjoy pastries made with organic fruit grown nearby.
Cozy up in one of 61 rooms spanning a three-level deck aboard the Mälardrottningen Yacht Hotel (from $125), a reinvented former 1924 vessel that now offers both modest-size sailor cabins and a sprawling owner's cabin. The yacht hotel is permanently docked in the harbor at Riddarholmen, a quick walk from the cobblestone streets of Gamla stan (Stockholm's old town) and biking paths along the shores of Riddarfjärden.
2. Where to Eat
Get your carnivore fix at Djuret, a cozy nose-to-tail bistro with a menu designed around a single, organic type of meat that changes every month. The current offering of veal includes a dish of fried sirloin served with marrow-and-cauliflower croquettes and yellow and red beets ($48), but for an indulgent experience, order the Grand Deluxe menu ($116), an endless parade of selections that stops only when you say so.
Dine on the freshest seafood in town at Lisa Elmqvist in the popular Östermalms Saluhall food market. Here, you can choose from Swedish classics like fried salted herring with onion and cream ($20), and marinated Arctic char with sweet mustard sauce and grilled asparagus ($36), or pick up caviar, smoked salmon, and seafood condiments for a picnic.
Go eclectic at Grill, where the vibrant décor is inspired by Moulin Rouge and Versailles. The menu combines the flavors of Chile, Australia, and the U.S. in addition to Sweden, and everything is made using a brick oven, rotisserie, smoke, charcoal, or a table grill. Share the famous grill plate of lamb, beef tenderloin, pork loins, farm chicken, and spicy sausage ($52 per person, minimum two people), or take advantage of the set lunch buffet ($15).
3. What to Do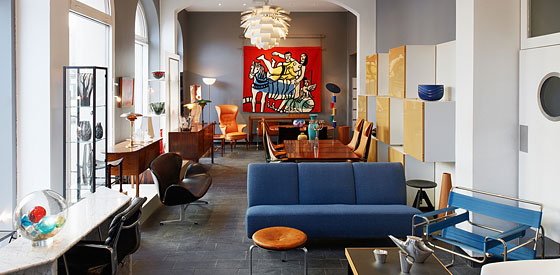 Go people-watching and vintage shopping in the busy bohemian district of SoFo (South of Folkungagatan). Stop by Sneakersnstuff for funky limited-edition sneakers and running shoes, then wade through rows of vintage clothes at Beyond Retro, from Victorian-era attire to nineties grunge-rock threads. Also in the area you can pick up Rockabilly-inspired clothes from Sivletto and a pair of Cheap Monday jeans at Weekday.
For antique furniture and designer shops like Prada, Swarovski, Gucci, and Louis Vuitton, head over to ritzy Östermalm and stroll along Biblioteksgatan and Birger Jarlsgatan to drop a couple thousand kronors. Two blocks from Birger Jarlsgatan, you'll find Modernity, which sells valuable ceramics and glassware. Drop into Lundgrens Antikhandel to find antique chandeliers, and then browse vintage leather armchairs at Jacksons.
Travel back in time at Skansen ($15), the world's oldest open-air living history museum, around since 1891. Explore exhibits showing how locals lived before Sweden's industrial era; observe artisans at work crafting traditional jewelry, accessories, and attires; and stop into its zoo to see Nordic wildlife like moose, wild boar, and seals. Nearby, visit Vasa Museum ($16), home to a fully salvaged warship of the same name that sank twenty minutes into its maiden voyage in Stockholm's harbor in 1628.
4. Insider's Tip
While Östermalms Saluhall is rightfully recommended as a must-see food market, there are better options for the budget-conscious. You'll find food of comparable quality for much cheaper prices at Hötorgshallen and Söderhallarna, which both house a variety of international food stalls in addition to classic Swedish vendors.
5. Oddball Day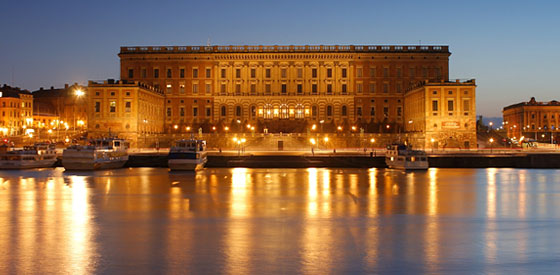 Spend a day exploring some of Stockholm's fourteen unique islands. Start off with buttery pancakes topped with mixed berries ($21) at Café FOAM before taking a 25-minute ferry ride ($17 round trip) from Slussen to Fjäderholmarna to get a taste of slowed-down archipelago living and observe traditional artisans at work. Grab handmade pottery at Krukmakeri, wool scarves and lamb-skin vests from Ateljé2-Ullboden, and blow your own glass at Åtta Glas (from $220). For lunch, start with a savory sill and strömming (herring) plate ($23), followed by whatever the fish of the day is (market price) at Fjäderholmarnas Krog & Magasin. Head back to Slussen and hit the pavement on two wheels with a Stockholm City Bike ($25 for a three-day card; see website for card purchase locations and 90-plus bike pickup/drop-off locations). You can rent bikes for up to three hours at a time, and their design makes locking them up unnecessary. Ride over to lushDjurgården and spend an hour or two exploring its parks and gardens, especially Rosendal Trädgård, home to over 100 types of roses. Next, ride about three miles to Gamla stan to survey its labyrinth of cobblestone streets and see uniformed palace guards around the clock outside the Royal Palace. Drop off your bike and grab dinner at Den Gyldene Freden, owned by the Swedish Academy, which selects the Nobel Prize for literature; try its veal-and-wild-garlic sausage with veal tongue, green peas, pea sprouts, and caper sauce ($39). Afterward, walk a few streets over to stomp your feet to live blues and jazz music at Wirströms Irish Pub. If you're in the mood for more nightlife, head over to Stureplan, a posh neighborhood on Östermalm, to rub shoulders with the an attractive, well-heeled crowd in late-night spots like Sturecompagniet, the city's biggest nightclub.
6. Links
Visit Stockholm maintains an excellent database with timely listings of major sites, restaurants, lodging, shopping, and nightlife around the city, as well as suggested itineraries.
The Spotted by Locals guide to Stockholm features offbeat, hole-in-the-wall recommendations that only locals would know about.
Brunch Stockholm publishes reviews of the city's best brunches and high tea services.
The Local covers the latest news, events, and gossip in English, and Sweden's official photo blog depicts scenes from everyday life in Stockholm and around the country.