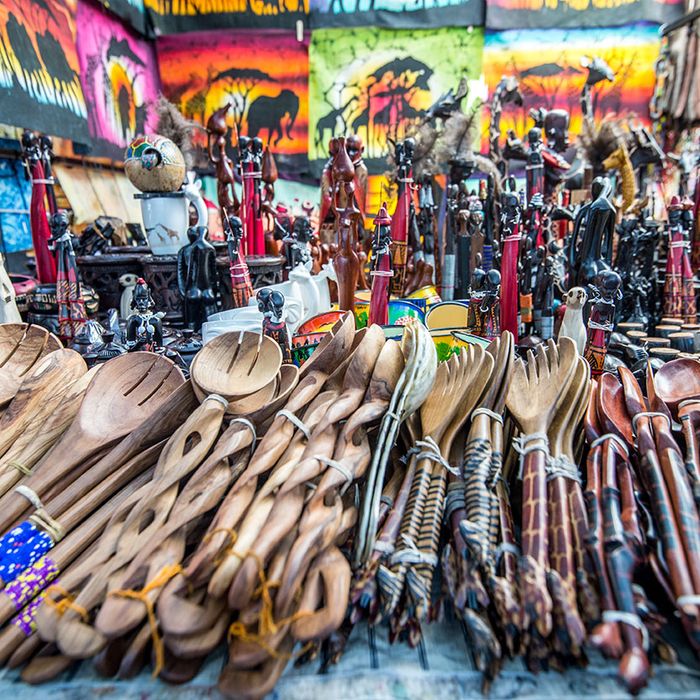 Zulu ceremonial spoons at Greenmarket Square in Cape Town.
Photo: Edwin Remsberg/Getty Images
It's easy to spend money on "authentic" one-of-a-kind beaded rhinos and painted throws in Cape Town — only to find out later you can buy those things in markets all over Africa. (Sorry to break it to you, but most of them are mass-produced in China.) For ultralocal, uniquely South African souvenirs, we asked our insider pals to share some of their favorite collectibles.
Zulu ceremonial spoons
"These make a perfect souvenir. For starters, they work beautifully across multiple décors and signify the Ubuntu spirit of the South African people. Zulu spoons are commonly found in curio stores, but I get mine from Africa Nova, where they are sold mounted on stands [$124]." —Hamzeh Alfarahneh, artist, designer, and founder of accessories brand Blac and art exhibition Not Just a Comb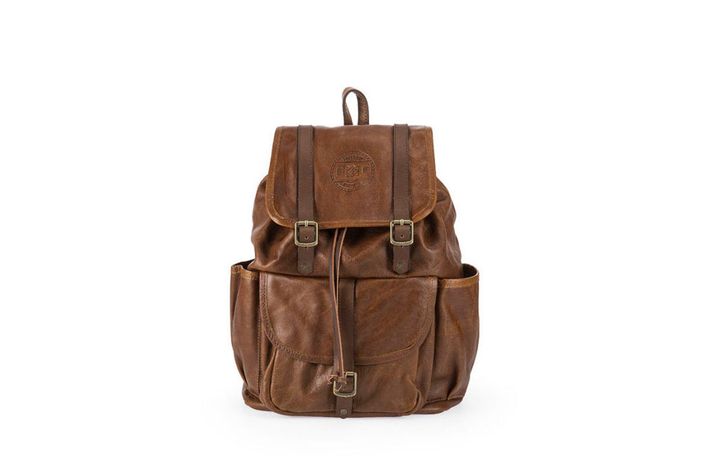 Local leather backpack
"South African leather is amazing, and Freedom of Movement makes really durable pieces. I bought a backpack [$166] there before shooting my travel series Girl Eat World and that piece was used in all of the press images before coming with me around the world. They also have eyewear, which are hot property [from $166]." —Kamini Pather, TV chef and winner of MasterChef South Africa: Season 2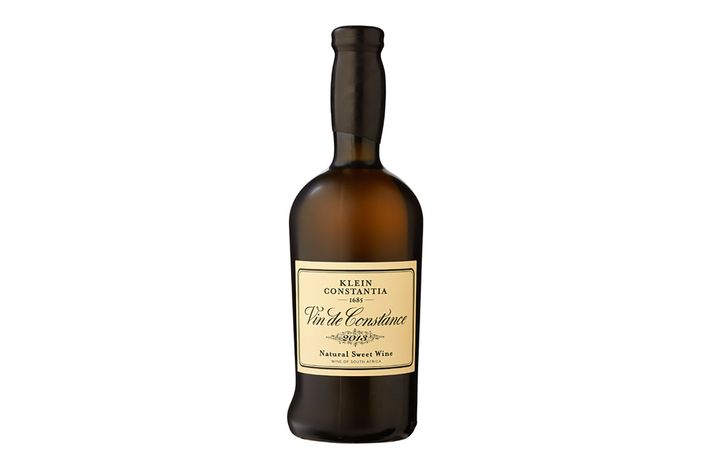 Old World wine
"Get a bottle of Vin de Constance from Klein Constantia [available at the vineyard and online; $82], a wine estate in the suburb of Constantia, the oldest wine region in South Africa. This sweet wine is world-famous; even Napoleon was a big fan." —Barbara Lenhard, co-founder of Opulent Living concept store and gallery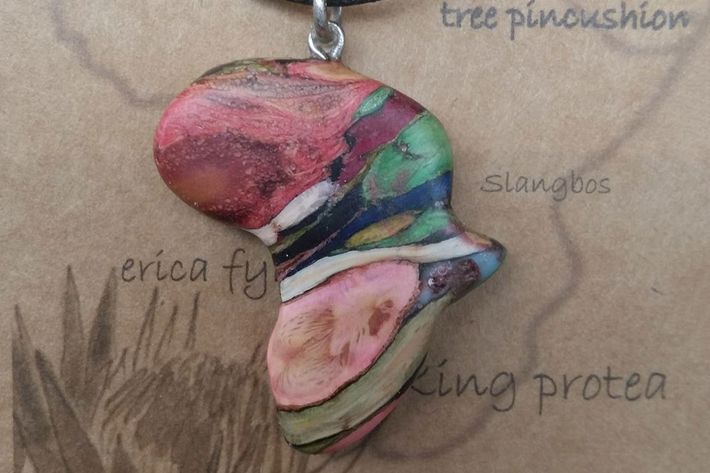 Africa-shaped pendant
"I love the Africa-shaped pendant made from recycled flattened protea flowers set in sterling silver from African Fynbosgems [available at the Watershed Market; $42]. I'm the ultimate upcycler and recycler, and the protea is my favorite flower, so I think this is a great way of keeping the protea alive and useful for much longer." —Charmaine Taylor, founder and designer of Legacy Collection jewelry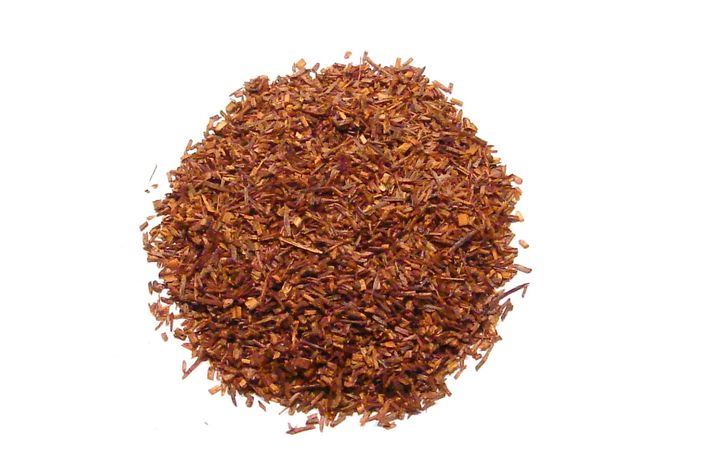 Rooibos Tea
"Translated to 'red bush' tea from Afrikaans, rooibos is a member of the endemic fynbos species that can only grow in the Cederberg region of the Western Cape. It's well-known for its antioxidant properties and had a mild, earthy flavor. I always pack a stash when I travel — for my own consumption and as gifts. Get boxes of organic, fair-practice loose-leaf rooibos, including mixes made with vanilla and rose petals, from Lady Bonin's Tea on Long Street [from $6]." —Ishay Govender-Ypma, author of Curry: Stories and Recipes Across South Africa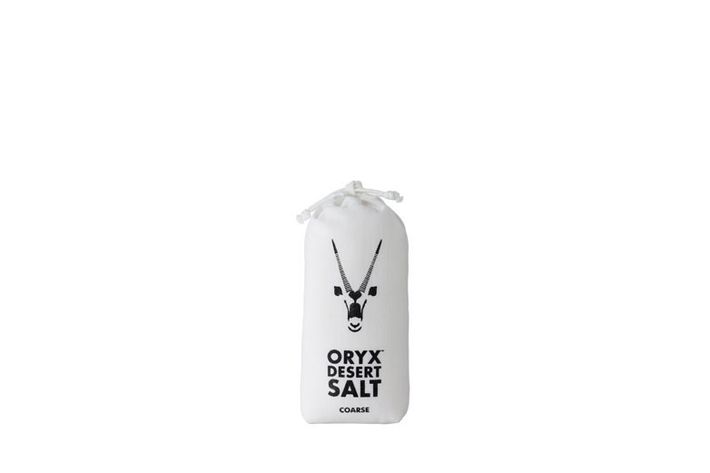 Kalahari salt
"Salt is at the top of my list when I bring back food items from trips and I like to gift it, too. It's a practical item, used by all cooks (give or take) and speaks directly of a place. I'm fond of the Oryx Desert salt range [available at delis and supermarkets; $3.50], sourced from the Kalahari salt pan, which engages with and gives back to the Khomani San and Mier communities from the Kgalagadi Transfrontier Park." —Ishay Govender-Ypma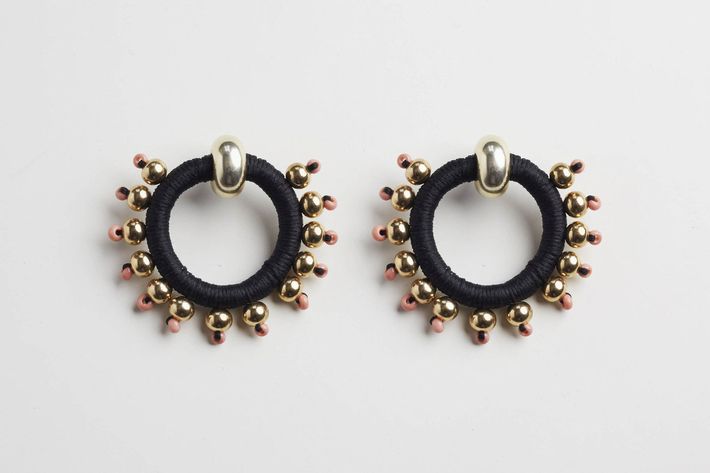 Pichulik earrings
"Get a set of Harvest tassel earnings from Pichulik [available at the Watershed Market; $339]; the length and the gold detailing sets these apart from other similar styles and Pichulik is a statement South African brand." —Kelly Withey, owner of concept shop Maison Mara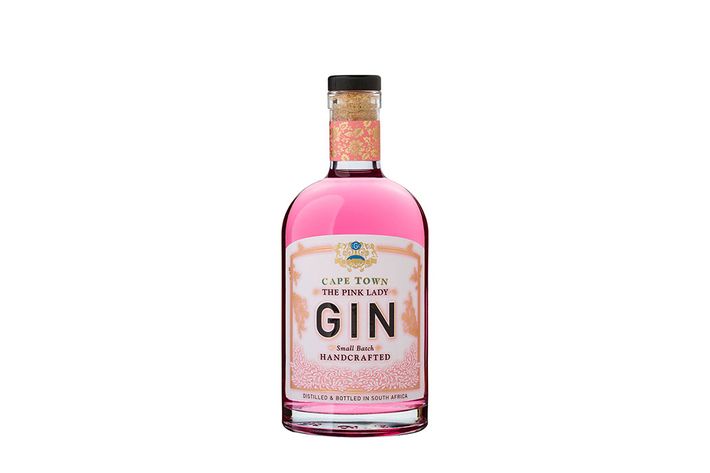 Pink Lady gin
"My favorite local gin brand is the Cape Town Gin Company. Their Pink Lady, inspired by the iconic Belmond Mount Nelson Hotel, is infused with hibiscus flowers and rose petals [and available at liquor stores and grocery stores; $28]. They also do a rooibos tea-infused gin." —Zoë Brown,  TV presenter and radio host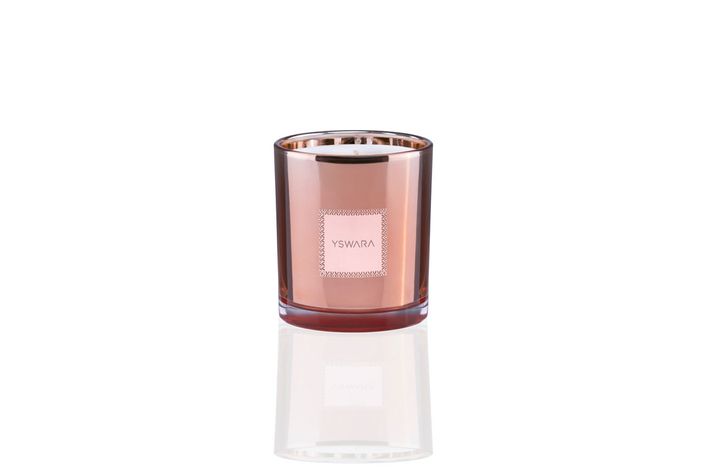 Yswara Cape Town candle
"As well as making your living room smell amazing, this soy-based candle [available at Merchants on Long for $62] can be used as an oil on the skin. Composed of cinnamon and red fruits, it'a a great way to take a piece of Cape Town home with you." —Kelly Withey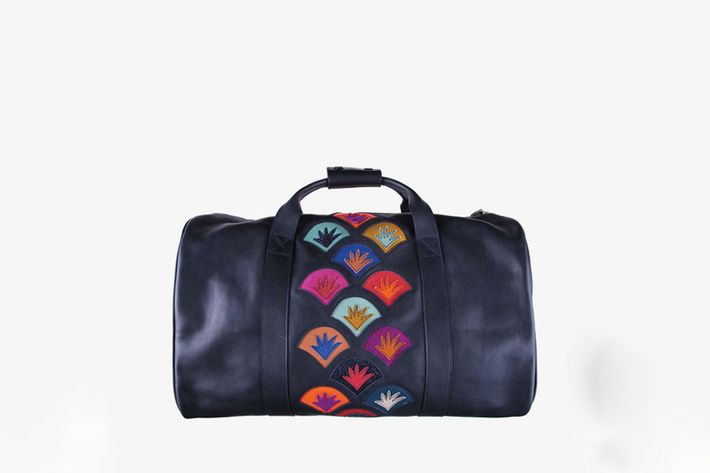 Missibaba leather bags
"Missibaba is the brainchild of Chloe Townsend, a designer, creator and artist who perfectly embodies both the trend toward cultural hybridity and of blurring the boundaries between art, design, fashion, and materiality.  We love how her products [leather bags from $91] often exude the unique flamboyance of the Cape Malay culture, a community with a rich history dating back to the founding of the Cape Colony." —Talita Swarts and Tamlyn Martin, art consultants and owners of art tour company Art Route