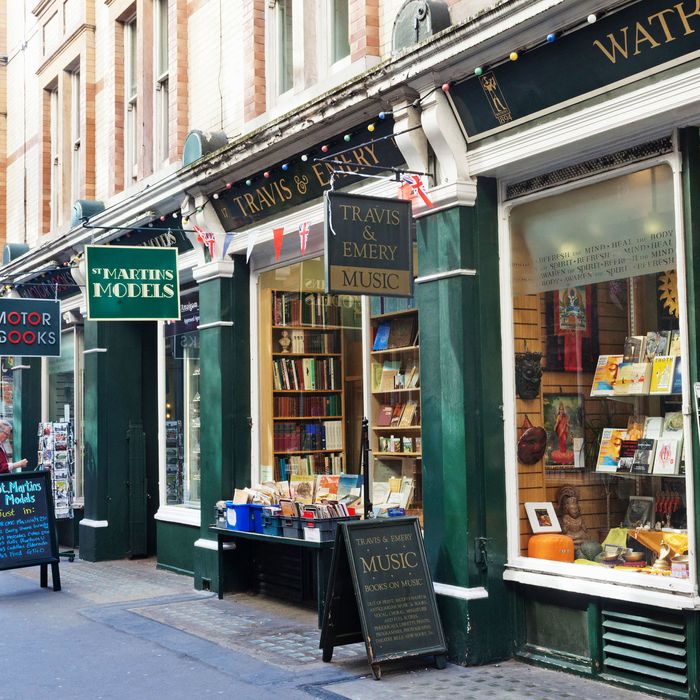 Antiquarian shopping awaits on Cecil Court.
Photo: EURASIA PRESS/Getty Images/Photononstop RM
London is the second-most visited city in the world, and so unsurprisingly there are a lot of souvenirs. Some of it can be quaint, but much of it is the same: cheap, cheerful, and mass-produced. For something truly unique, we asked 11 city insiders what they'd be bringing back from London (no lousy T-shirts here!).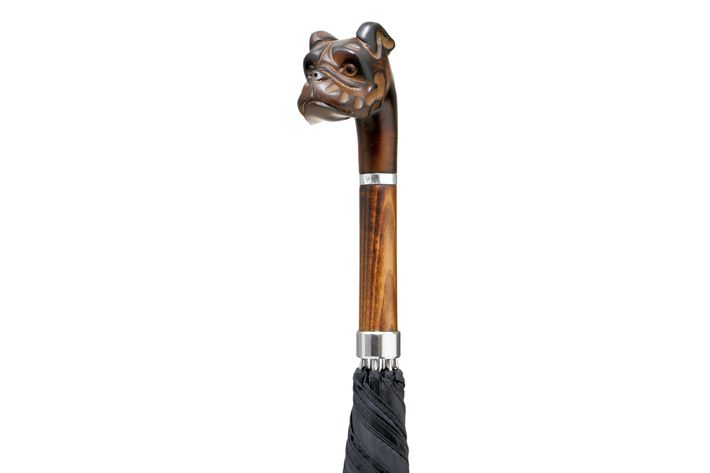 Umbrella
"If there is one thing that Londoners have perfected, it's coping with rain, so nothing seems more suitable than to bring a London-made brolly back from your travels. James Smith & Sons have been creating umbrellas since the 1830s and still use traditional methods to create long-lasting, luxury items. A perfect umbrella for a drizzly season." —Steve Slocombe, creative director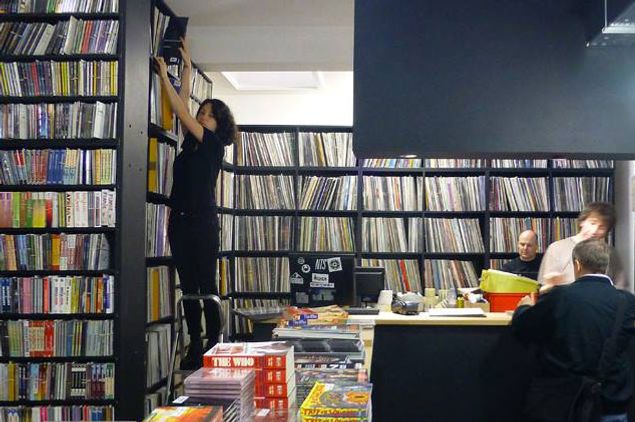 Vinyl
"Iconic Soho record store Sister Ray is as London as they come. Starting life in Camden Market in the '80s, they have grown and grown. Today they are part of the U.K.'s returning taste for vinyl. Pick up a rare record in-store." —Meesh Bryant, founder of BOLT talent agency
Decorator's paintbrush
"I always pop into hardware shops when I'm traveling. They have great brushes used for wallpapering and other types of decorating. But they double up well as brushes to dust flour off of pastry or a countertop. My favorite hardware shop in London is Leyland SDM — they have the best brushes! Or for a touch of history, visit David Penton & Son, which was established in 1841." —Claire Ptak, baker and founder of Violet Cakes, best known for creating Prince Harry and Meghan Markle's wedding cake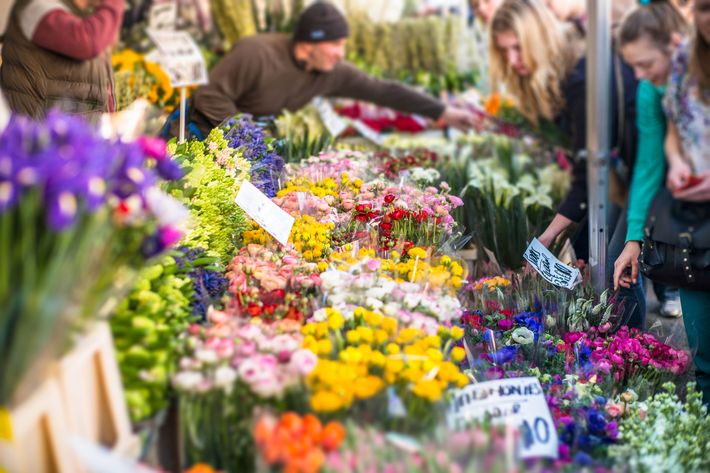 Bulbs or seeds
"I love taking a stroll down the famous Columbia Road Flower Market on a Sunday, to check out the rich colors and smell the beautiful plants and flowers. It's been there since the 1800s and you can feel the history. It can get crowded, so either come early to feel less claustrophobic or late for the bargains. Do check in advance which bulbs or seeds are permissible to bring back; they have so much there, you'll find something. Plus there's a range of independent shops and cafés along the street; you can find some interesting art prints in Nelly Duff's gallery." —Stina Persson, illustrator
Books about London
"London has such an incredible, rich literary history which has left an indelible footprint on the city. There are a few books which make me love London and celebrate its glory and imperfections: Sam Selvon's The Lonely Londoners, Ordinary People by Diana Evans, Capital by John Lanchester, and Paradise City by Elizabeth Day, all of which can be bought at brilliant independent bookshops such as Libreria in the East, Daunt Books in the North (who also do nice branded tote bags), London Review Bookshop in the West, and Dulwich Books in the South." —Sharmaine Lovegrove, publisher at Dialogue Books, the new standalone imprint dedicated to inclusivity from Little Brown Book group
Stinky cheese
"The New York food scene is second to none but something I really missed during my time living there was raw milk cheese, which you can get in abundance in London. Some stinky Taleggio is a worthy gift for any self-respecting food lover, and Neal's Yard Dairy is a great place to find it." —Mark Dobbie, head chef and founder of Som Saa
South Asian bangles
"Walking down Southall Broadway, you will experience the delights of the British South Asian community. You can eat dinner at Hounslow Lahori Karahi, pick up sweets from Poonams, or walk through the Himalaya Palace shopping center to find beautiful jewelry and fabrics. A set of traditional painted glass bangles make a delightful and affordable gift." —Sharan Dhaliwal, founder of Burnt Roti magazine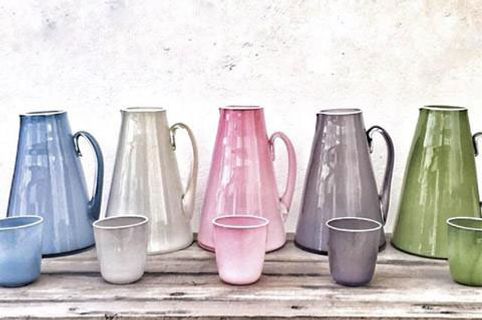 Hand-fashioned homewares
"I have a dual working life: part celebrity stylist and part ceramicist, so I am always looking for inspiration. I find it whenever I pop into Summerhill and Bishop, a shop in Notting Hill that sells stunning tableware, hand-painted linen, and one-off porcelain pieces." —Alex Longmore, ceramicist and stylist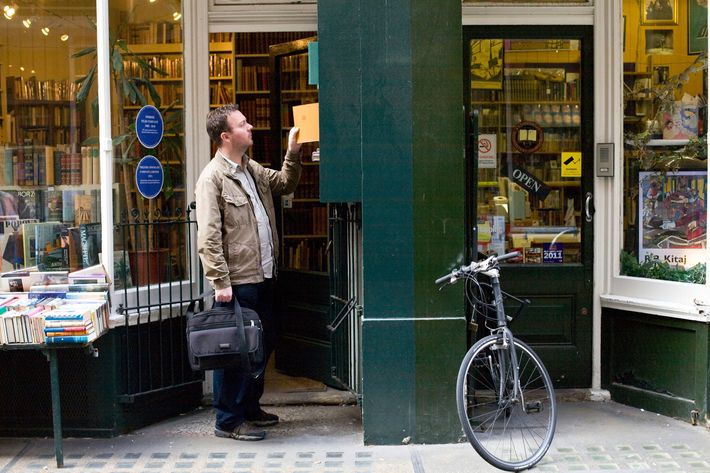 An antiquarian map
"London's museum gift shops are full of often-too-predictable souvenirs. Visitors looking for something a bit different might try Cecil Court, a picturesque Victorian lane just minutes from Leicester Square. It's packed with quirky shops selling antiquarian books, prints, or maps giving a glimpse into London's rich history. There is something here for every price bracket." —Julian Woodford, founder of the popular Twitter account @HistoryLondon
A postcard of diverse London
"One thing that everyone should try and do whilst in London is take a walk through East London's Ridley Road Market and be led by the sights and smells of various different cultures. Maybe take a picture in the middle of the bustling multicultural crowd, or grab a postcard from Autograph ABP, London's dedicated photography gallery showcasing work from and about marginalized communities."
—Courtney Francis, music photographer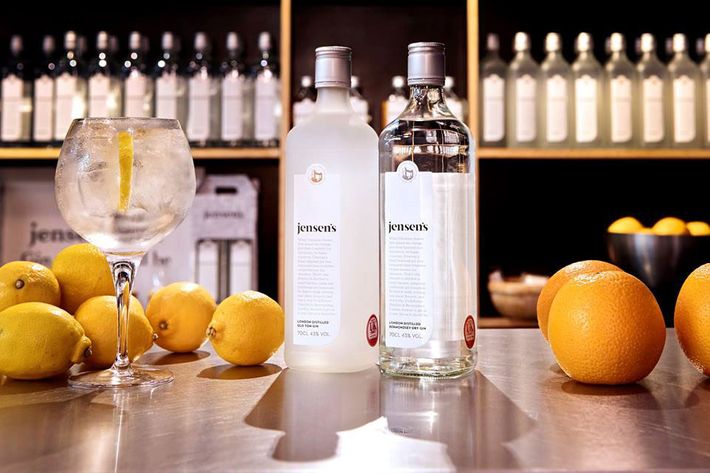 A bottle of Jensen's
"Jensen's distills in a converted rail arch in Bermondsey, which you can visit. It's tiny but makes a mean Old Tom Gin and London Dry that can only be produced in small batches. The gins are completely naturally sweetened and a great call back to the country's first gin style." —Ernest Reid, cocktail consultant for Smith & Wollensky