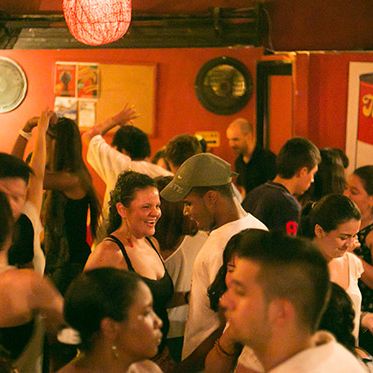 Where to Stay
Party next to where you sleep at Now Hotel (from $223 a night), a trendy yet friendly boutique hotel located in the Granada neighborhood. The area is known for its dance clubs, but you can easily just pop up to Room 20 on the second floor, where locals and visitors alike shimmy to a blend of Top 40 dance tunes and Spanish pop music. An inner atrium is punctuated by catwalks leading to the guest rooms above, which are accented with red leather couches, graphic rugs, and original artwork on the walls. In the early evening, escape the heat with a dip in the rooftop pool, then kick back with a mojito, featuring one of the country's delicious tropical fruits like lulo or maracuyá, a.k.a. passion fruit ($8), in one of the chic cabanas.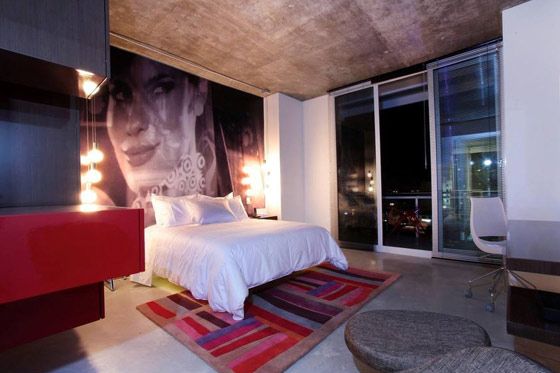 Siesta at the Hotel Boutique San Antonio (from $60 a night), in the historic district of the same name. Decorated in the Colonial style of the neighborhood, it has artwork and furnishings that lean rustic and traditional. Ask for one of the two rooms (out of ten) that have private patios, and start your day with the included daily breakfast of made-to-order eggs, tasty bread, freshly squeezed juice, fruit, and coffee. After a day of exploring the city, unwind with a glass of Chilean red ($8) on the rooftop terrace, and enjoy perks like free calls to the U.S. and Canada.
Get your zen on at Yogendra (from $50 a night), a yoga ashram/guest house owned by an American expat that opened last year on the outskirts of the city (about a 12-minute walk to San Antonio). Vinyasa, Anusara, and partner yoga classes are included in your stay, as well as a daily vegetarian breakfast that might include fresh fruit with granola and handmade arepas. When you're not perfecting your downward dog, savor the panoramic views of the Farallones mountain range, take a dip in the pool, or lounge in a hammock.
Where to Eat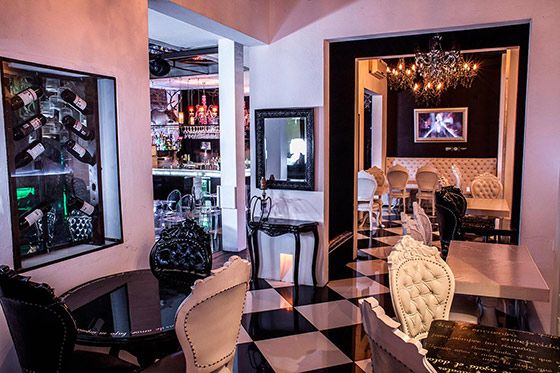 Watch your meal being prepared before you in the open kitchen at La Cocina in the bohemian San Antonio. Located inside a quaint Colonial house featuring exposed wooden beams, the space is punctuated with French and Italian mirrors that the owner has brought back from his travels. The menu tends toward Latin dishes with Mediterranean touches (the city's access to the Pacific Ocean means lots of fresh fish). Start with the grilled octopus ($12.50) appetizer and then move on to seafood dishes like fish stuffed with shrimp in a béarnaise sauce topped with saffron and asparagus ($14) or the salmon in a balsamic reduction with pears on a blue-cheese risotto ($15.50).
See and be seen among the cosmopolitan Caleños at Roset in classy El Peñon. The space, an elegant gin bar and restaurant combo, is hyperdesigned with pink chandeliers and rococo-style white leather banquettes. Try appetizers like kibbeh stuffed with labne and black olives ($23) and tuna tartare with avocado and chives ($25) before moving on to hearty dishes like the Tagliata Rosmarino ($22), thin cuts of tender beef loin with whole peppercorns, olive oil, and rosemary. Be sure to try one of the luscious gin cocktails, like the Mandamomo ($21): Hendricks, tonic, fresh tangerine juice, and cardamom.
Taste thoughtfully fused Colombian and Asian flavors at Platillos Voladores. Reserve a seat on the patio among the tropical foliage and start with a caipirinha or rose litchi martini (both $11). Then order the shrimp fufu ($9) and fresh fish — whatever they've caught that day — ceviche ($13) before choosing your entrée from choices like chicken with blue cheese and guava ($10.50) and grouper with artichokes and crispy leeks ($18). Save room for the bienmesabe, a buttermilk cake made with nuts, pumpkin, and cinnamon syrup, originally from Andalusia ($8).
What to Do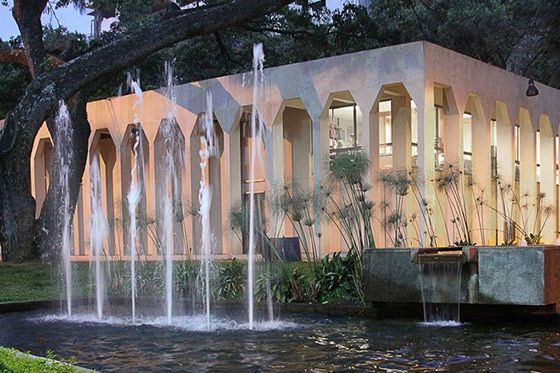 Discover the city's artistic side. Cali's sordid past (the city was famously run by a cartel in the '80s and '90s) has more recently fueled the development of a vibrant contemporary art scene. Start at the modern art museum, La Tertulia, across from the Rio Cali on a verdant campus. Check out exhibits featuring Colombian and international artists like Emma Reyes, Juan David Medina, and Salvador Dalí and stop by the cinematheque to catch independent films like Russia's Leviathan and Tales from Iran. Next, head to San Antonio to Lugar a Dudas, which literally translates to "Space for Doubt." Founded by local artist Oscar Muñoz in 2005, it functions as an exhibition space, research center, and artist residency, highlighting local artists like Juan Melo and Elías Heim. Film geeks will want to visit the Caliwood Museo de la Cinematografia, the country's first dedicated film museum, to see hundreds of historic cameras and projectors as well as an impressive collection of movie posters (Cali is considered Colombia's film capital; movies like El Rey and Ciudad Delirio were shot there.)
Shop your way through the recent fashion renaissance. The city hosts a major fashion presentation, the Cali Expo Show, each fall for good reason: it's teeming with boutiques and shops to pop into. Start in Granada at La Juana, a design-concept shop by Samara Wells filled with four levels of designer and vintage clothing, shoes, accessories, and art, plus a salon and coffee shop. Search for a high-fashion find at Maria Elena Villamil, a popular local designer known for her minimal and architectural style. Cross the Rio Cali to the streets of El Peñon, crammed full of fashion-forward spots. Hit the eponymous shop of Johanna Ortiz, who studied at Parsons School of Design before returning to Cali to open her own atelier and store where she sells her brightly patterned clothing. Browse the delicate dresses and tops at Parisian-chic Inmaculada Boutique (Carrera 3A Oeste No. 2-65), then pick up a lush leather handbag at Michú, featuring wares designed by Cali native Emma Carvajal.
Dance the night away at one of the city's plentiful salsa clubs. Loosen up like the locals do with a shot of aguardiente (an anise-flavored liquor), then join the diverse, swiveling crowd at Tin Tin Deo in San Fernando, a longtime classic salsa joint. After midnight, take a cab to the Juanchito district, chock-full of more modern clubs like Chango and Samba Caramba. If salsa isn't quite your style, satisfy your dance craving on Thursdays in San Antonio's main square, where you can watch (and join in) as locals perform traditional Andean dances.
Expert's Tips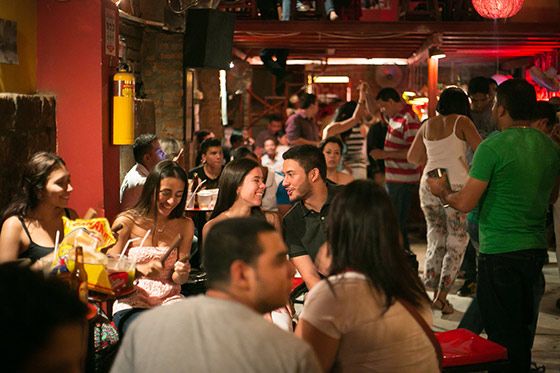 From local fashion designer, art teacher, and muralist Vamsi Aristizábal. Her murals can be seen behind the Intercontinental Hotel and near Club Colombia.
Pioneros del Ritmo and Sondeluz are the best schools to learn to dance salsa Caleño style. What I love about Cali is that you can feel the rhythm of salsa wherever you go.
La Topa Tolondra is my favorite spot to go dancing. The music is excellent and it's the kind of place you can go to alone and end up dancing with an amazing partner. Make sure you try the lemonade.
Macondo, a great little café in the artsy San Antonio neighborhood, has good, strong coffee and delicious cakes and cookies. At night, alcohol is served and sometimes there's live music.
The best arepas in the city are at La Arepa Cuadrada in San Antonio! Lots of fresh ingredients and interesting flavor combinations. There are also tasty local drinks like aguapanela, a sort of Colombian tea made from a hardened sugar-cane pulp. You can get it hot or cold—try it with lemon.
El Corredor del Rio Cali is a promenade in the heart of the city that follows the Cali River. Friends often meet up at El Gato del Rio, a three-ton bronze cat sculpture by Caleño artist Hernando Tejada that sits in the plaza at the start of the promenade. The walkway is lined with sculptures of smaller cats, each one painted by a different Colombian artist. I like to stroll there in the evenings and people watch.
I go to Rio Pance when I need to get away from it all. The river, inside a national park that's about an hour outside the city, is where locals go for a picnic, a pleasant walk, or a bike ride. When I need to reenergize, I dunk myself into the river's cold, refreshing waters.
Resources
Although it's not a comprehensive list, Lang Easy provides a decent compilation of where to learn and dance salsa in Cali, as well as a more basic guide to salsa in Colombia including definitions and etiquette.
Honestly Cali is a blog by an ex-pat living in the city, with lots of travel tips and practical advice, plus commentary on Cali's present socioeconomic issues.
While Sarepa covers Colombia as a whole, world traveler Sarah Duncan's pieces on Cali's nightlife are indispensable, and her sections on traveling, living, and being an ex-pat in the country are super-helpful as well.