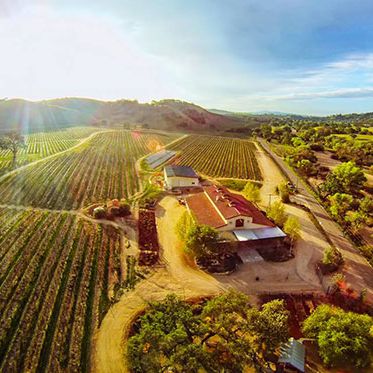 Where to Stay
Wake up amid the grapevines at Comus House (from $335), a four-room bed-and-breakfast located in the heart of Denner Vineyards. With reclaimed-wood floors and original art on the walls, bedrooms are luxurious yet comfortable. Guests can lounge on the patio or in the spacious living room, with its massive windows overlooking the surrounding vineyards. After the generous in-house breakfast, which always includes freshly baked breads and espresso, head over to the architect-designed tasting room for a complimentary sample of Denner's fine Rhône wines.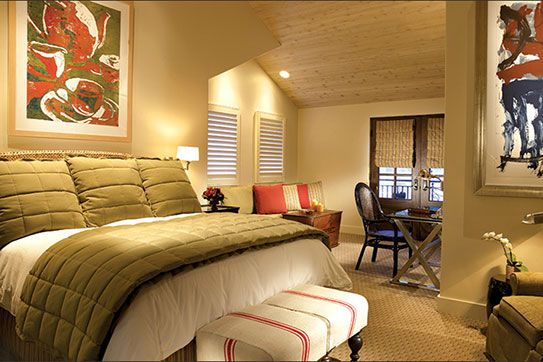 Relish the old-fashioned charm of downtown Paso Robles at Hotel Cheval (from $295), an elegant small hotel located just off the main square. The 16 warm, understated rooms are arranged around an open-air courtyard, where guests gather in the evenings to drink wine by the outdoor fireplaces or indulge in the hotel's signature artisanal s'mores, served every evening. Before heading to the wineries in the morning, pick up provisions for a gourmet picnic at the hotel's charming deli Haymarket, and finish the day at Pony Bar, the Cheval's relaxed wine bar.
Breathe fresh country air at the Canyon Villa bed-and-breakfast (from $275), owned by a couple of Los Angeles expats, who took over the property in April 2015. Overlooking a sweeping, vineyard-filled valley southwest of downtown Paso, the place has a Tuscany-in-California feel, with stone floors, soaring ceilings, and four romantic guest rooms with fireplaces and private balconies; the grassy courtyard downstairs is perfect for wine-sipping and stargazing. Co-owner William Carter is a professional chef, so the daily breakfast is a serious affair, as are Sunday dinners, when guests are invited to bring a bottle of wine and dine with the innkeepers.
Where to Eat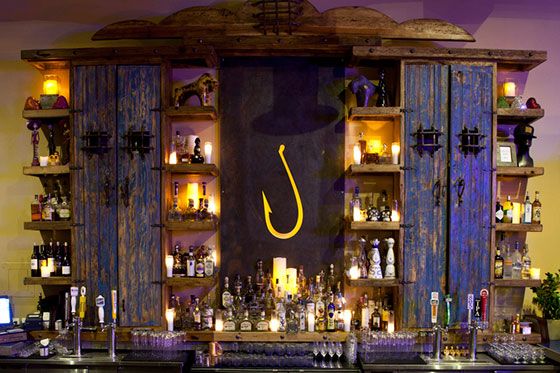 Plan your escape from city life at brand-new The Hatch, where you'll find bearded chefs and locally sourced food but few hipsters and no three-hour wait for a table. The kitchen, overseen by L.A. chef Mateo Rogers, turns out robust, imaginative food that pairs well with some of the big reds produced in this region. Load the table with small plates like ember-roasted beets ($9), soft butter beans with smoky sausage ($9), and chicken-fat toast ($3), or soak up all that wine with hearty entrées like egg-topped meatloaf ($15).
People-watch in Paso's town square from the sidewalk seats at La Cosecha Bar + Restaurant. A small, stylish spot specializing in Latin American and Spanish food, La Cosecha was opened in 2013 by the chef behind Italian restaurant Il Cortile, a long-running Paso favorite, and his wife and business partner. The braised-pork-belly sandwich with pickled onions ($15) and a locally brewed Firestone Walker 805 ($7) make a fine lunch, or come for the daily paella special (MP), a crispy stone-fired thin-crust pizza with braised fennel and soppressata ($15), and one of the bar's inventive craft drinks—like the avocado sour, made with pisco ($11)—in the evening.
Take a break from wine and cheese at Fish Gaucho, a Cal-Mex spot that opened its doors in 2014. Here, you'll find dozens of tequilas and mezcals on the ample bar menu, as well as imaginative margaritas in flavors like jalapeño-pineapple and watermelon-mint ($11). On warm evenings, linger over dinner on the outdoor patio, where creative main courses like butternut squash enchiladas with mole ($19) and a plate of short-rib tacos ($15) mingle south-of-the-border and local flavors.
What to Do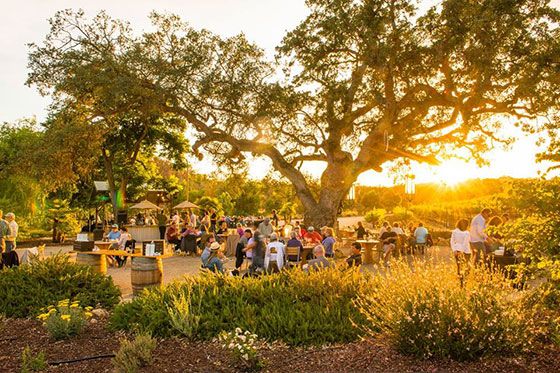 Roll down the windows and tune your radio to 92.5 FM ("the Krush") while cruising between the remarkably diverse 200-plus wineries in the Paso Robles AVA (American Viticultural Area). Cass, on Paso's East Side, makes for a good starting point: There, you can taste eight estate-grown wines ($10) on a grapevine-shaded patio, along with a surprisingly good chef-driven menu of sandwiches, salads, and burgers (daily 1 to 5 p.m.). From there, drive west to Justin, an upscale winery beloved for its elegant tasting room, flagship Bordeaux-style "Isosceles" blend, and in-the-know staff. Curious oenophiles will want to stop at Tin City, an industrial area just outside downtown Paso where a number of small winemakers like Clos Seline and Giornata offer tastings by appointment, most in refurbished warehouse spaces. While there, stop into Tin City pioneer BarrelHouse, a low-key, dog-friendly brewery with a relaxed outdoor patio and frequent live-music events; or pop your head into tiny winery Lefondusac (2929B Limestone Way; hours vary, contact stew@goldentrianglewines.com) for a glass of the Golden Triangle label, served straight from the barrel.
Try a different taste of the terroir at Kiler Ridge Olive Farm, where the olive-oil tasting ($5) lets you sample several ultrafresh estate-grown oils, milled within hours of harvest. The tasting concludes with a food pairing, like olive-oil-cooked popcorn or olive-oil-drizzled ice cream. Compare those flavors to the flight of award-winning oils made at Pasolivo's country orchard; the fragrant basil-infused variety is a top seller. Just a few miles away, Limerock Orchards sells raw walnuts, walnut oil, and a variety of handmade walnut butters and sweets, straight from the orchard.
Stretch your legs with a hike around sun-drenched Lake Nacimiento, just 30 minutes from downtown Paso Robles. From the shoreline trail, you can see the grassy hills and wild oaks as they were before the region was blanketed in grapevines and cattle ranches. On your way back to town, stop by the country store at Mount Olive Organic Farm to stock up on fresh peaches, plums, cured olives, and organic juices, then finish the day with a leisurely soak at River Oaks Hot Springs ($21 to $31 per hour for two). The drive through a nondescript suburban subdivision and golf course on your way to the hot springs is a deceptive introduction to the experience: The pools themselves, fed directly from the earth, are the ultimate in rustic relaxation, built into simple woodsheds, shaded by oaks, and overlooking the surrounding farmland.
Expert's Tips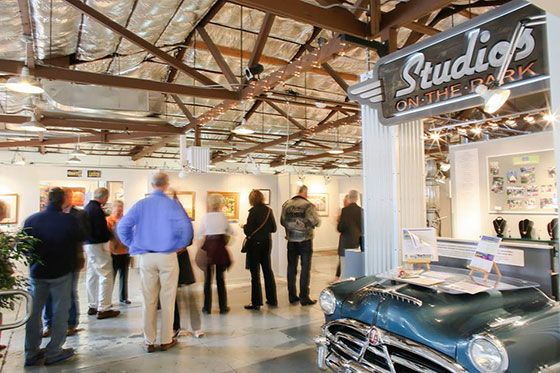 From Sasha Irving, a Paso Robles native and the executive director of Studios on the Park, a nonprofit gallery, artists' space, and educational arts group.
The music scene here is especially vibrant right now, thanks to incredible talent and intimate wine-country venues. Wineries like Castoro Cellars, D'Anbino, and Vina Robles all have amazing music programs. And if you happen to be here in the summertime, come out for the free concerts in the park on Thursday nights in the downtown City Park. You'll feel like you've stepped into a Norman Rockwell painting.
It's remarkable that a town as small as Paso has over a dozen breakfast joints. Everybody's got a favorite spot; I love Chico's (834 11th Street; 805-239-3332). It's run by a super-generous, real salt-of-the-earth guy, who comes out of the kitchen to say hello to people in the dining room. I know people who eat there three or four times a week.
Here at Studios on the Park, we try to offer visitors a rare opportunity to experience the creative process with working artists, demonstrations, workshops, and special events. Art After Dark Paso is an especially fun tradition of art, wine, and live-music-filled evenings on the first Saturday of every month.
Cuatro Hermanos (709 6th Street, 805/238-3915) is my favorite Mexican place in town. It is totally family-owned-and-run, from Alex who's at the register and takes your order to José working in the kitchen with his dad, Ignacio. There are devotees all over the place here; in fact, I was just talking to a man who moved to Paso from Kentucky, and we bonded over our love for Cuatro Hermanos.
Resources
For all things vino, the Paso Robles Wine Country Alliance offers an interactive map of the region, detailed listings of local wineries, and wine-related news and event information.
Santa Barbara native, food critic, and guidebook author Michael Cervin writes entertaining stories about local history, festivals, food, and more at his blog Cervin's Central Coast.
Central Coast news, arts events, and food and wine are covered in the alt weekly.
See what's happening in Paso Robles's increasingly chic downtown from the Downtown Paso Main Street Association, including information on the town's frequent special events, summer concerts, and festivals.