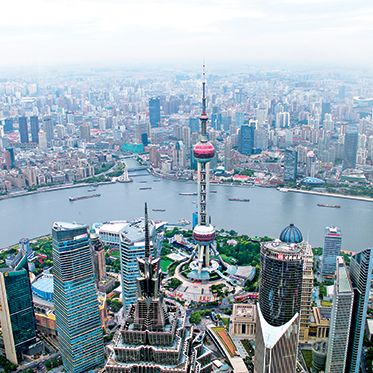 View from the 100th floor of the Shanghai World Financial Center.
Photo: Karishma Sheth
Beijing may be China's power city, but Shanghai is its showpiece. The metropolis is startlingly vertical, with new skyscrapers that rise higher every year, like the just-completed Shanghai Tower, now the second-tallest building in the world. Because of its history as a foreign trading port, with vast swaths of the city built by the British and French, it's lined with Art Deco buildings and has an openness and a cosmopolitan vibe that's lacking in stodgy Beijing. Risk-takers and fun-seekers have been flocking here for generations, from real-estate mogul Sir Victor Sassoon, who built what is now the Peace Hotel in the 1920s, to a new crop of restaurateurs like Paul Pairet, of Mr & Mrs Bund and Ultraviolet fame. Since China's economy began opening up three decades ago, the historic Bund area has gone from derelict backwater to one of Asia's glitziest boulevards as developers have transformed former banks into hotels and restaurants. The government also spent millions to grow the art scene, with notable arrivals like the Shanghai Natural History Museum and the West Bund arts district. While Shanghai has already begun to eclipse Beijing as China's cultural capital, old neighborhoods continue to disappear to make way for shopping malls and towers — a very real cost of unchecked development in China's sparkling city of the future.






Jump To:

What to Do: Bike to the Porcelain Chicken Cup
Where to Drink: Trapdoor Coke Machines
Talking Points

Where to Shop: Bespoke Paradise
What to Eat: Soup Dumplings and Nouveau Baos
Where the Locals Would Stay







Bike to the Porcelain Chicken Cup

Shanghai's most exciting museums and galleries are all located outside the city center along the Huangpu River and in Pudong — and best covered by bike. Daniel Szehin Ho, editor-in-chief of Randian Online, on what to check out.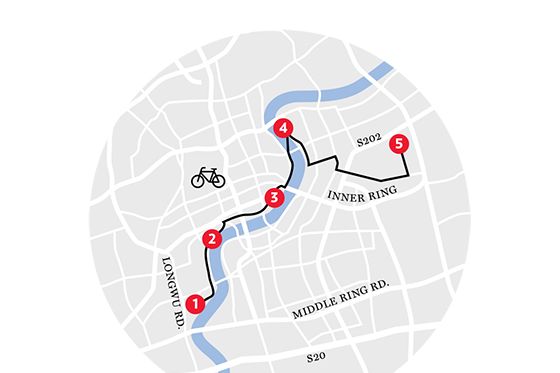 1. Start here: The West Bund Art Center

2555 Longteng Ave.

"Located in the West Bund, which is hoping to become Shanghai's Museum Mile, the former airplane factory hosts the West Bund Art & Design Fair and is worth visiting just for the building. The 'Rain Room' is on view at the nearby Yuz Museum (35 Fenggu Rd.), an art space in a converted airplane hangar."
2. Long Museum–West Bund

3398 Longteng Ave.; 021-6422-7636

"Opened by a billionaire couple, Liu Yiqian and Wang Wei; Liu collects antiquities, classical Chinese paintings, and calligraphy, and his wife collects more contemporary works. Occasionally on display is the 'chicken cup,' a Ming-dynasty-era porcelain cup that Liu bought for a record $36 million at auction."
3. Power Station of Art

200 Huayuangang Rd.; 021-3110-8550

"Built in a former power station, this is a massive space, similar in scope to the Tate Modern. Because it's so big, it can exhibit large installation works and has hosted shows by Cai Guo-Qiang as well as the Shanghai Biennale. The programming can be patchy, but the views overlooking the river are always impressive."
4. Aurora Museum

99 Fucheng Rd.; 021-5840-8899

"From the Power Station, head to the Fuxing East Road ferry terminal and take a ten-minute ferry across the river to this little-known museum that's one of the best for Chinese antiquities like pottery, jade, and Buddhist sculptures. The display of the artifacts with the lighting and captioning is excellent."
5. Shanghai Himalayas Museum

869 Yinghua Rd.; 021-5033-9801

"This privately run museum is a space to watch in the coming year because of the new director, Yongwoo Lee, the founding director of the Gwangju Biennale in South Korea. He's very well connected and has plans for a massive festival, the Shanghai Project, next fall."
Trapdoor Coke Machines

And other hidden nooks in the city, from Liva Koziola and Cruz Maria Vallespir, founders of events company Kick the Gong Around.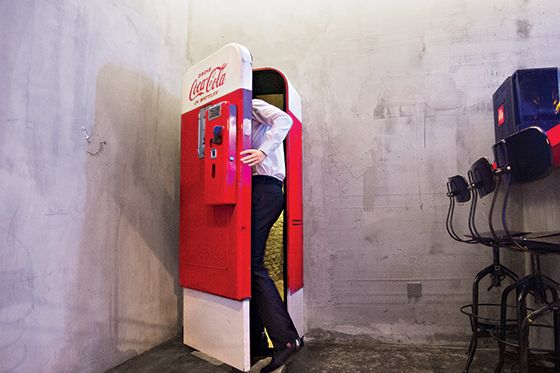 The secret garden: Yongfoo Elite

"This early-20th-century manor was once the consulate to the U.K., Russia, and Vietnam and then a private members' club. Now owned by an art collector, it's open to the public as a restaurant and bar, but it still feels like a secret for those in the know because of the traditional Chinese garden in the back. It's a secluded spot for a cocktail or tea in the afternoon, decorated with Qing-era opium beds and an archway from a theater in nearby Zhejiang province, transported piece by piece." 200 Yongfu Rd.; 021-5466-2727
The back-room bar: Flask

"A speakeasy craft-cocktail bar hidden behind an old Coca-Cola refrigerator in a sandwich shop called Press — you open the fridge door and enter a corridor that leads to a dark lounge decked out with leather banquettes and concrete walls. Even the Taiwan winter-melon tea — made with tequila, pandan syrup, coconut water, tonic bitters, and rose salt — is hidden; it arrives in a flask inside a carved-out book. The Taiwanese owners also do creative grilled cheese sandwiches like the K-Town, with kimchee, barbecue pork belly, aged Cheddar, and pickled garlic on white toast." 432 S. Shaanxi Rd.; 021-3368-6108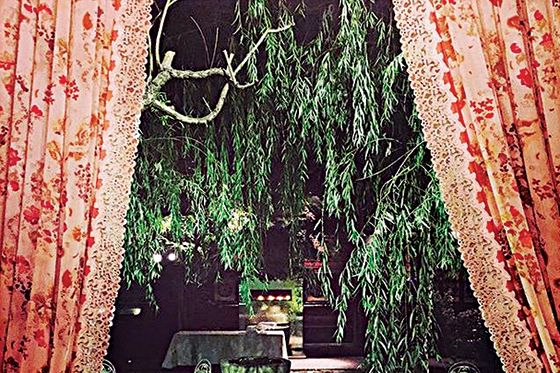 The buzzer-door bookstore: 1984

"This bookstore-café in the former French Concession is hard to find, as there are no signs outside, and you have to ring a buzzer next to a metal door to get in. Inside is a quirky space filled with vintage toys, musical instruments, Art Deco lamps, and, of course, books, as well as a few cats lazing in the tree-filled courtyard. It's the ideal place to go with a book on a sunny day." 11 Hunan Rd.; 021-3428-0911
The 1930s cabaret: The Pearl

"A former Buddhist temple, this spot is tucked away on a nondescript street of inexpensive food stalls in Hongkou. Most locals don't even know there's a theater there. And the vibe inside plays up the charm of a 1930s cabaret club, with burlesque, music, and theater shows on a small, red-curtained stage surrounded by balconies and intimate booths." 471 Zhapu Rd.; 137-6488-9962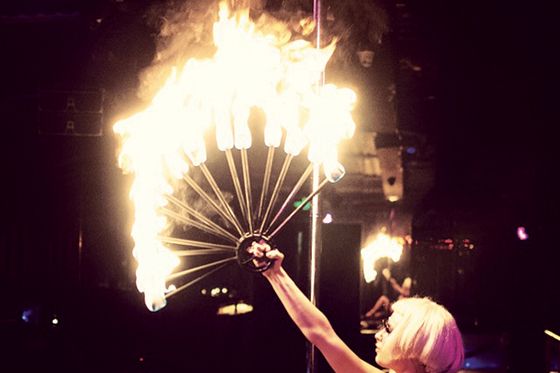 The supper club: Il Nascondiglio

"This is a wonderful Venetian-style private dinner series located in a lane house once owned by Nationalist Chinese leader Chiang Kai-shek. The host meets you at the door and escorts you through a dark corridor past apartments where Shanghainese families still live. The décor is dramatic, and the food — seafood and homemade pastas typical of Venice — is cooked right there in front of you by the Italian owner-chef." 311 S. Xiangyang Rd.; 137-6479-7831 or elena.geremia@yahoo.com for reservations.
Talking Points

Want to rile a Shanghainese? Broach one of these hot topics.
The Market Crash: Residents are still plenty angry about the collapse of the Shanghai stock exchange this summer, when the market declined by 40 percent from its June high. Wary investors haven't returned in large numbers since. But the Shanghai property market showed steady growth in September, with home prices up 6.5 percent from the same time last year, although this has sparked concerns the housing market is overheating again.
Regional Discrimination: Tensions have been worsening between Shanghainese and migrants from surrounding provinces. Recently, a fight broke out on the subway after a man believed to be from outside Shanghai spat on the floor and was chastised by passengers. It sparked a fierce debate online about the mistreatment many outsiders say they face.
Pricey Plates: The city implemented a license-plate auction 21 years ago to address congestion and pollution, but in recent years plate prices have skyrocketed to as much as $14,530. Further upsetting car owners: This summer, the government said it was thinking about proposing a time limit on how long these plates remain valid.
Bespoke Paradise

Shanghai has a long history of tailoring that's expanded to include everything from slippers to eyewear.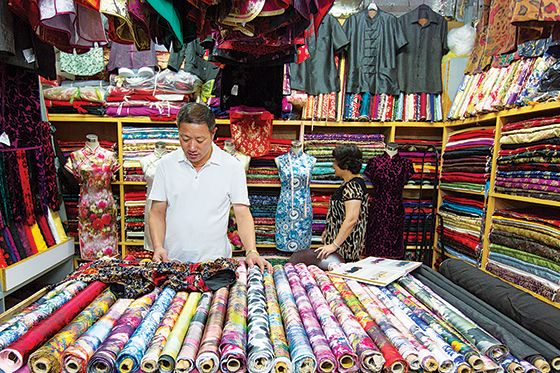 Custom Suits: Shirley Tailor at the Shi Liu Pu Cloth Market (168 Dongmen Rd., Stall 216) offers a wide range of wools and cashmeres from England and Italy. Prices range from $160 to $400 per suit. Across the aisle, Shanghai Shirt (Stall 203) makes dress shirts for about $20.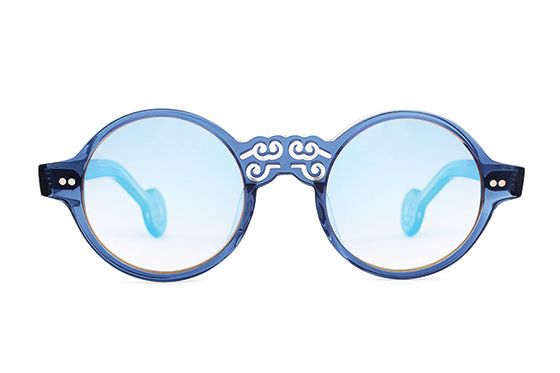 Swarovski Sunglasses: Chaireyes's Zhou Yuan is a promising up-and-coming eyewear designer — his frames are sold at 10 Corso Como. Choose from 40 colored frames, then add accents like Swarovski crystals and shell or lace. Prices range from $260 to $380. Open by appointment only; info@chaireyes.com.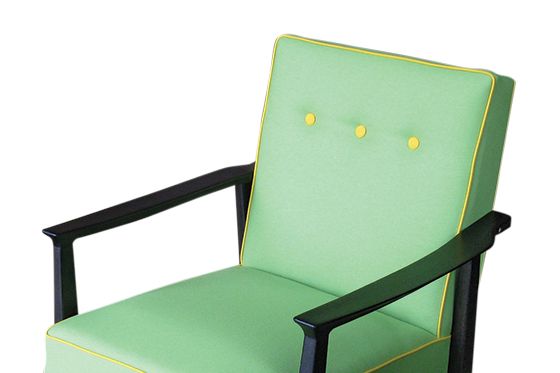 Art Deco Chairs: At Shanghai Table Co. (57 Yongkang Rd.), furniture designers Sherrian Liang and Christopher Curran create bespoke oak and walnut chairs in Shanghai's 1930s Art Deco style. Prices range from $650 to $800 for a custom-made piece.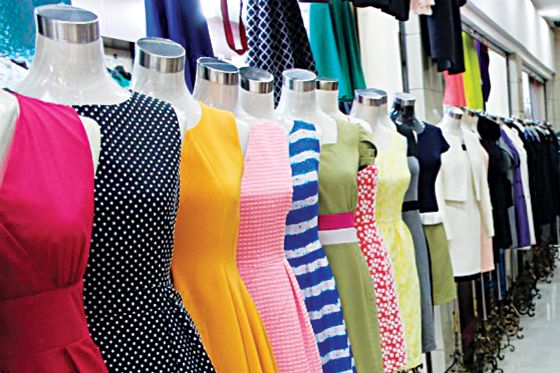 Fashion Dresses: Bring an image of your favorite drapey designer dress to Stall 300 at the South Bund Fabric Market (399 Lujiabang Rd.), where Xu Hong Ya has a large stock of Chinese silks and silk-cotton blends. Her tailors can copy it perfectly for around $70.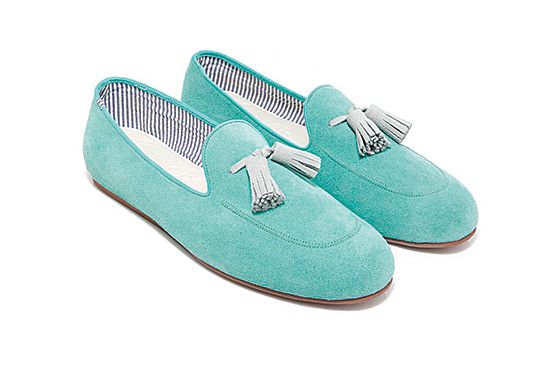 Smoking Slippers: Milan-born Charles Philip makes his slippers by hand at his former French Concession cobbler studio (101 Gao An Rd.). Custom options include canvas, wool, suede, leather, and pony-skin in a variety of prints and patterns. Men's shoes start at $190; women's are slightly lower.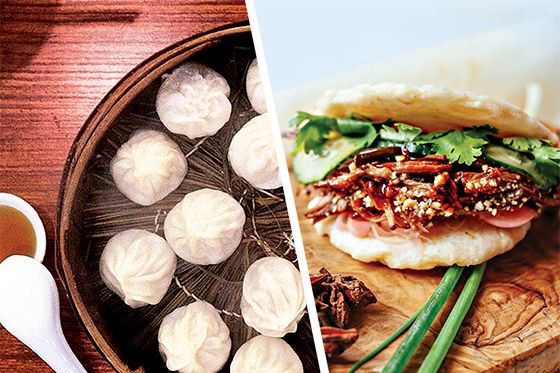 Breakfast:
Classic Cuisine: Aunt Zhou's Jianbing Stand

328 Middle Wulumuqi Rd. No phone

"Jianbing is a savory egg-and-flour crêpe, cooked on a flat griddle, filled with pickled vegetables, green onions, cilantro, and sweet and chile sauces, with the option of adding two types of fried dough — youtiao (long and chewy) or baocui (flat and crispy). I opt for both. Aunt Zhou's has been around for a while; it's a neighborhood fixture."
New Shanghai: Mr & Mrs Bund

Floor 6, Bund No. 18 Building; 18 E. Zhongshan No. 1 Rd.; 021-6323-9898

"French chef Paul Pairet just started doing brunch. The breakfast dishes, like the chilled egg, caviar, and dill, are great, but you can also order some dinner items without the evening crowds, like the black cod 'in the bag,' literally cooked in a bag with flavorful Cantonese sauce and served that way."
Lunch:
Classic Cuisine: Lin Long Fang Xiaolongbao

10 E. Jianguo Rd. 021-6386-7021

"A small local place that serves two of Shanghai's most iconic street eats — xiaolongbao (soup dumplings stuffed with pork and crab meat or pork and egg yolk) and congyoumian (scallion-oil noodles). Watch the staff in the open kitchen steam these babies to order. They have the thinnest dumpling skins in town."
New Shanghai: Baoism

150 Hubin Rd., B2 level 021-6333-5676

"Opened this fall by two Chinese-Canadians who've given a fusion spin to the Taiwanese snack guabao (open-faced buns stuffed with pork belly), with fillings like Korean fried chicken. Beyond baos, the congyoumian with onsen egg is the bomb. Woven metal strips on the walls recall the bamboo steamers used to make baos."
Casual Dinner:
Classic Cuisine: Dian Shi Zhai Xiao Yan

320 Yongjia Rd. 021-5465-0270

"This restored mansion with a winding wooden staircase has private rooms filled with tables of boisterous locals drinking huangjiu. Try the hongshaorou (braised pork belly in a sweet, electric-red sauce), and if it's crab season — October and November — order steamed crabs and indulge in the rich crab roe, the most prized part of the crab."
New Shanghai: Shanghai Tang

373 S. Huangpi Rd. 021-6377-3333

"The restaurant from the famed clothing brand, which reopened in a bigger, modern space last year with a wide-ranging menu that includes shengjianbao (fried dumplings) and xunyu (smoked cod). The style is a fresh take on traditional Chinese design — bright-red lanterns hanging from the vaulted ceiling and purple and green wallpaper."
Dress-up Dinner:
Classic Cuisine: Fu He Hui

1037 Yuyuan Rd. 021-3980-9188

"Chef Tony Lu is best known or his FU restaurants — FU1088, FU1015, FU1039 — which all serve beautiful Chinese classics in concession-era villas. This high-end vegetarian spot has a seasonal set menu that might include a mushroom version of Beijing roast duck and soba noodles in a peanut sauce with balsamic-vinegar roe."
New Shanghai: Chi-Q

Floor 2, Bund No. 3 Building; 3 E. Zhongshan No. 1 Rd.; 021-6321-6622

"Among Jean-Georges Vongerichten's many outposts in the city is this innovative Korean-barbecue place in a neo-Renaissance building on the Bund. The menu features staples with a twist, like the burrata in warm soy-yuzu tea and foie gras bibimbap."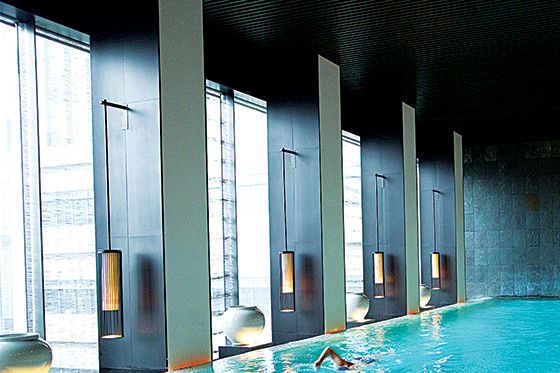 "The Puli (from $178; thepuli.com/en) is right in the middle of busy Jing'an, yet feels hidden behind the bamboo trees at the entrance. I love walking out of an ancient home and running into such a futuristic street." —Bingbing Deng, founder of Piling Palang homewares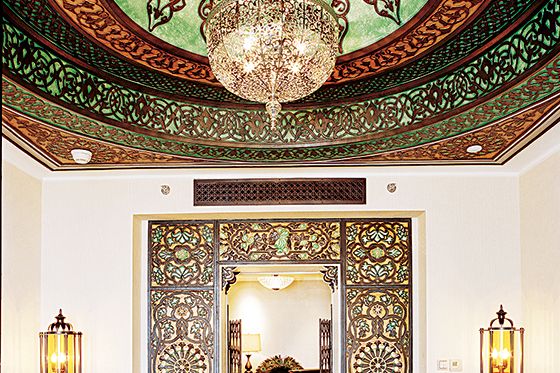 "Completed in 1929 by Victor Sassoon, the Peace Hotel (from $283; fairmont.com/peace-hotel-shanghai) was restored to recall glamorous 1920s Shanghai. This ten-story Art Deco building offers one of the best views of the Pudong skyline." —Dominic Ngai, former managing editor of City Weekend magazine
"You feel the history at the Quintet Bed and Breakfast (from $135; quintet-shanghai.com), a lane house turned B&B, which has been restored by the owners to preserve many of the original Art Deco features." —Denise Huang, designer at Suzhou Cobblers