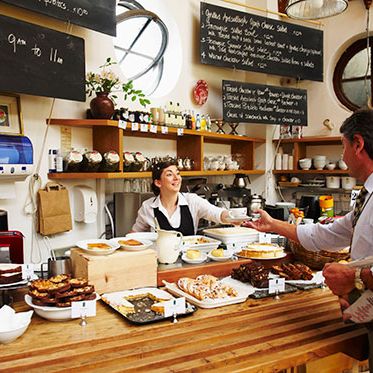 Where to Stay
Take in the views at the centrally located River Lee Hotel (from $155), perched beside the eponymous waterway that cleaves Cork's city center. Built in the 1960s, the property was given a sleek makeover in 2008; today, unfussy guest rooms offer up clean lines, cool light, and crisp linens. When jet lag strikes, perk up with coffee at the Terrace on the Weir, the hotel's new riverside cafe. The all-day eatery's ceiling and exterior walls retract, creating an urban oasis, with Donegal tweed blankets for cozy comfort when the sun, as the Irish would say, has put its hat on.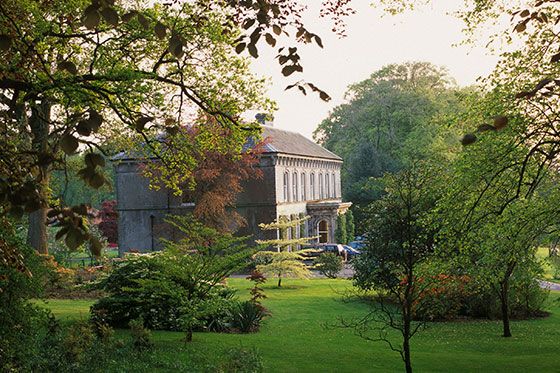 Slip into vacation mode in the spacious en suite guest rooms located above (and managed by) Cafe Paradiso (from $250, with breakfast and dinner for two). Downy bedding, a cache of cookbooks, and an in-room breakfast of freshly baked pastries, granola, and yogurt encourage languorous mornings. Come dinnertime, repair to the first-floor restaurant for hearty vegetarian fare like fried artichoke fritters with preserved-lemon aïoli and ras el hanout crumb, and roast aubergine parcels with pumpkin-miso gravy.
Go country at Ballyvolane House, an 18th-century idyll of an estate situated among trout lakes and woodland gardens in the verdant Blackwater Valley, 35 minutes' drive from the city center. All deep sofas, crackling fires, and easy gentility, the six-bedroom house (from $225, with breakfast) makes for fabulous quarters—but to really commune with your surroundings, check into the recently added "glamping" facilities (from $170, with breakfast; available May through September), comprising dreamy bell tents outfitted with chandeliers and raised beds, a snug retro camper, and a light-filled one-room cabin. If you fancy a sundowner, pop by the house for a G&T made with Bertha's Revenge, a whey-based gin from the owners' new distillery; in the morning, take your full Irish—featuring ingredients grown or raised on the property—at the communal dining table.
Where to Eat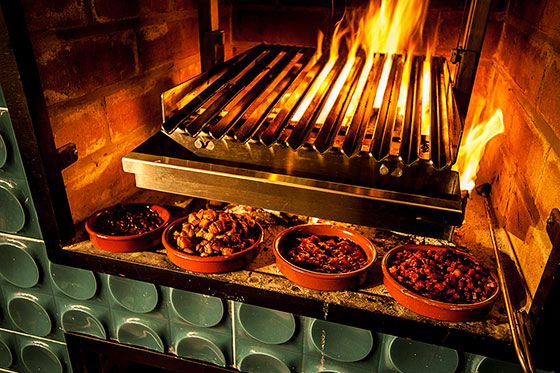 Savor wood-fired dishes at Elbow Lane, the small but stylish smokehouse and nanobrewery that's drawn Cork's foodie set since it debuted late in 2014. Snag a seat at the bar to watch the kitchen crew manning the tiled hearth, and start with a flight of four house beers ($11); the super-crisp Elbow Lager is among the city's best craft brews. Then order up dishes like sweet grilled monkfish with samphire in Puy-lentil broth ($25), and panko-crusted oyster mushrooms dressed with chunks of chorizo ($6).
Eat local at the Greenroom, the casually elegant annex to chef Kevin Aherne's revered Sage. As with its big brother, the Greenroom endeavors to source the bulk of its ingredients from within a 12-mile radius of its location in Midleton, in close proximity to farms, fishing villages, and a Saturday farmers' market that's been a major nexus of Ireland's farm-to-table movement since launching in 2000. Simple, wholesome dishes like a ploughman's platter of free-range chicken, aged Cheddar, and crumbly brown bread ($16) are the mark of a chef with the confidence to get out of his ingredients' way.
Banish the memory of mediocre museum meals past at the Crawford Gallery Cafe, a diminutive dining space tucked inside Cork's museum of Irish and European art. Handsome parquet flooring, an oversize mantel, and lovely natural light impart the sort of effortlessly homey vibe that's as likely to attract young creative types as dowagers gossiping over afternoon tea and cakes. Far from froth and finger sandwiches, though, the short-but-substantive menu celebrates seasonal produce and doesn't shy away from offal—think roasted bone marrow with parsley-caper salad ($6), deviled kidneys on hot buttered sourdough ($6), and pan-fried hake with wild garlic butter ($17).
What to Do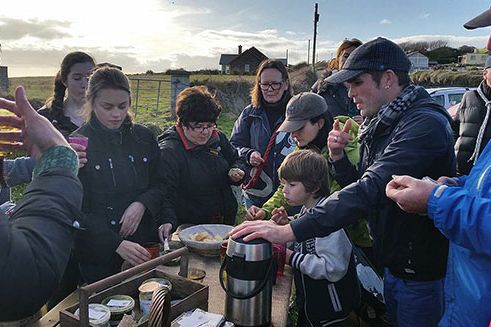 Head straight to the heart of Cork's culinary scene with a leisurely stroll through the English Market, a charming warren of indoor stalls that's been serving the city's residents and restaurants since 1788. Sample the farmhouse cheeses of Ireland and France at On the Pig's Back, a cheesemonger that also produces excellent rustic terrines. If you want to see how the sausage is made, linger awhile at Tom Durcan Meats to watch a team of wiry butchers have their way with locally sourced beef, pork, and lamb. Make your own meze at the Real Olive Company, where olives variously dressed and stuffed mingle with wooden buckets of buffalo mozzarella and piquant boquerones; the stall's cheerful Moroccan ceramics and olive-oil soaps are worth a look, too.
Get a masterclass in Irish cooking at Ballymaloe Cookery School, captained by the Allen family, whose matriarch, Myrtle, became an early champion of the country's native foods when she founded the nearby Ballymaloe House restaurant way back in 1964. Half-day demonstrations and hands-on classes (from $85) covering topics like fermentation, cheesemaking, and traditional Irish cakes are taught by Myrtle's daughter-in-law, Darina, and granddaughter-in-law, Rachel—both well-known figures on the national cooking scene. Be sure to leave time to tour the tranquil, rambling gardens that supply the school's ingredients.
Channel your inner hunter-gatherer on a guided walk with Forage & Find, a catering outfit that puts a premium on wild ingredients. Chef-owner and forager extraordinaire Kevin O'Connell leads small groups on three-hour seashore- or hedgerow-based expeditions (from $17) near Kinsale, a picturesque port town 30 minutes south of Cork, in search of edibles like elderflower, sea lettuce, and nori. Before the group parts ways, O'Connell shares a foraged snack.
Expert's Tips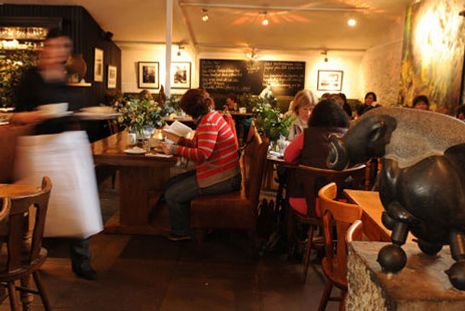 From County Cork native Lilly Higgins, a chef, photographer, and food writer (Dream Deli, Make Bake Love).
A visit to Glenbower Woods, situated in the village of Killeagh in East Cork, is definitely worth the trip. Every spring, these woodlands are scented with the distinctive smell of wild garlic as the waxy leaves and white belled flowers burst from the hedgerows. It's a forager's dream.
What's not to love about a little museum dedicated to butter? Cork was once home to the largest butter market in the world. The Cork Butter Museum guides you through our rich buttery heritage and even has demos of how to make your own.
Tourists often stumble upon the Farmgate Cafe in the English Market, but the sister café in Midleton is just as lovely. It specializes in Irish produce cooked simply: stunning seafood dishes alongside slow-cooked lamb, local beef, and poultry. It's traditional Irish cooking, but with a modern, sensitive touch, making it my favorite date-night destination.
The Black Pig in Kinsale is one of my favorite spots for a drink. It's an organically focused wine bar that serves locally sourced food. Not only that, it's got a relaxed, welcoming atmosphere that encourages you to just sit and sip the evening away.
Fota Wildlife Park and Fota House are both located on a beautiful island of greenery, and I go there at least once a week. Giraffes, rhinos, bison, and tigers are amongst the residents of the 70-acre wildlife park. Fota House is a country house with a calendar of different events like concerts and craft fairs year round. The gardens are stunning and the perfect place for a relaxing walk.
Resources
Download Design Island, a free new app for iOS and Android that uses GPS data to generate nearby sightseeing, shopping, and dining recommendations sourced from clothing designers, architects, fashion journalists, and other Irish tastemakers.
Leaf through the monthly WhazOn Cork guide to get the skinny on upcoming concerts, art shows, and festivals.
Read up on the latest restaurant openings at Cork Billy, local blogger Billy Lyons's up-to-the-minute chronicle of the city's food scene.