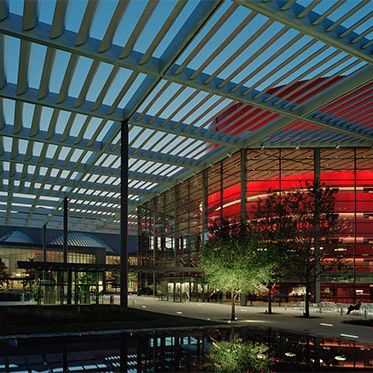 The Winspear Opera House was designed by Pritzker-winning architects.
Where to Stay
Kick back in oil-baron opulence at Rosewood Mansion on Turtle Creek. The 143-room luxury property was originally constructed as a private residence in 1925, modeled after a 16th-century Italian Renaissance structure complete with a nine-foot-deep vault (or panic room, according to some rumors), an oak-paneled library that now serves as a private dining room, and medieval-style stained-glass windows. Today, the first-ever Rosewood hotel is a favorite among well-heeled guests and locals, especially the cozy Mansion Bar, where scenes of Texan wildlife frame suited CEOs and Dallas socialites sipping Mansion G&T's ($16). A basic space can be had for under $300, but splurge on a deluxe poolside room on the first floor (from $420), where French doors open directly on the hotel pool deck. The tranquil mosaic-tiled pool, peach stucco walls, and Italian marble feel more like lounging at a secluded estate in Beverly Hills than the center of bustling uptown Dallas.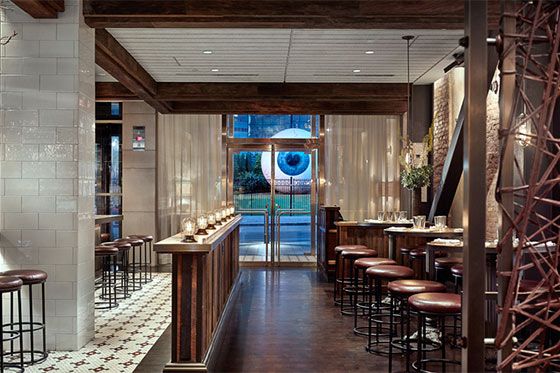 Step into fine art paradise in the North Lobby at The Joule Hotel (from $289) in downtown Dallas, where eyes are immediately drawn to four shimmering, oversized Millard Sheets mosaics, depicting deities and odes to industrial trades. The dramatic murals and more than 70 others throughout the hotel were rescued from destruction after discovery during the renovation of the Mercantile National Bank Building. Other standouts include the Warhol Electric Chair screen print by the check-in desk, and the electric-blue engine sculpture by Roger Hiorns. Make time to explore the chic, in-house Taschen Library, filled with wall-to-wall Taschen volumes representing the best in fashion, film, history and photography. The ode to art extends underground at the hotel's 8,000-square-foot-subterranean spa, where walls near the pool feature plaster sculptures covered in bronze, reminiscent of dripping crude oil. Also underground: one of the hotel's excellent dining and drinking spaces, the cocktail bar Midnight Rambler.
Take in views of the downtown-Dallas skyline from the swanky rooftop of the NYLO Dallas Southside (from $137), where the infinity pool that seems to drop off the edge of the building is an Instagrammer's dream. Inside the boutique hotel, spacious loft-style rooms mix industrial elements like exposed brick walls and polished concrete floors, with oversize windows and artwork from local artists. You'll also leave the lightest of carbon footprints at the LEED Gold–certified property, thanks to the use of recycled water and energy-efficient lighting.
Where to Eat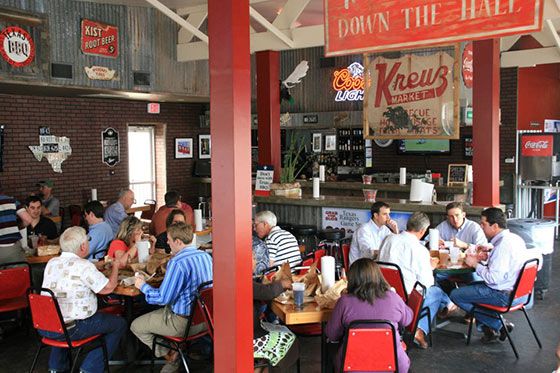 Educate yourself about Dallas's best-barbecue wars — Pecan Lodge or Lockhart? Or do you need to go to Fort Worth to find the best 'cue? — by strolling up to the back counter of Lockhart Smoke House in the Bishop Arts neighborhood. The no-frills place does barbecue the way it should be done, letting diners pick out exactly what cut of meat they want straight from the smoker, pick up their food (wrapped in butcher paper, of course), pay, then grab a table. Not sure what you want? Ask the gentleman behind the counter for a bite, and he'll be happy to oblige. Order brisket ($8.99/half pound) with "extra burnt ends," and pair it with tangy coleslaw with blue cheese and jalapeño ($3.50) and a heaping side of mac 'n' cheese ($4).
Combine Southeast Asian with Latin American flavors at Top Knot, the newly minted eatery located above five-star Dallas hotspot Uchi. Also from Uchi group (based in Austin), Top Knot has an approachable menu that's mainly broken down into small plates, with a few larger plates like crispy pork katsu with miso mustard ($17) and whole fried fish thrown in for good measure ($28). Saddle up to the long wooden bar or snag a table on the enclosed patio, and dig into fried yucca sprinkled with Japanese togarashi spice and lime ($8), the signature hot fried chicken bun on a Parker House roll ($7), and the intensely flavorful brown-butter beets, made with savory candy-striped beets, Asian pears, and beet purée ($8.50). Let the immensely knowledgable bartenders whip up a concoction of their own, but if you're feeling less adventurous, the refreshing Mezcal Mule ($12) with Gracias a Dios mezcal, ginger beer, passion fruit, and cucumber will complement any dish.
Nosh on authentic Mexican street food at Taqueria La Ventana, where the strung-up lights and colorful barstools of the outdoor patio feel more like a friend's backyard than a restaurant. Place an order at the service window for either breakfast tacos of eggs and potatoes, chorizo, or bacon, or steak, marinated pork, or shrimp tacos ($1.95) and fresh salsa and guacamole ($4), then listen out for the Mexican name given to your order over the loud speakers. Sip an ice-cold Tecate ($3.75) or a Michelada ($4.50) with your meal, and don't leave without at least two fresh-from-the-fryer churros stuffed with creamy cajeta, sweetened caramelized goat's milk ($2).
What to Do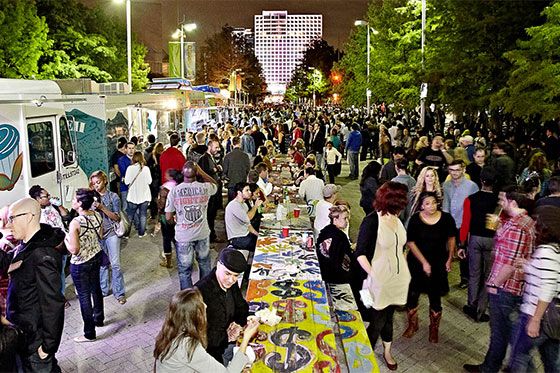 Explore the largest arts district in the United States, which just happens to be in "bigger is better" Dallas. On the first and third Saturdays of each month, a 90-minute architecture walking tour ($10) gives guests a crash course on the bones of the district, including a look at four buildings designed by Pritzker Prize–winning architects (Meyerson Symphony Center, Wyly Theatre, Nasher Sculpture Center, and Winspear Opera House) and the Booker T. Washington High School for the Performing and Visual Arts (Norah Jones and Erykah Badu are grads). For a deeper dive into Dallas' art collection, it's best to explore on your own. Spend at least two hours at the Nasher Sculpture Center, where the tranquil outdoor garden is tastefully filled with works from the likes of Willem de Kooning and August Rodin. Head catty-corner for a full day in the 370,000 square foot Dallas Museum of Art. Prefer your high-end art with a side of shopping? Head to NorthPark Center, where luxury retailers are complemented by museum-quality artwork from Henry Moore, Mark di Suvero and Ivan Navarro.
Make your own masterpiece at a workshop at the Creative Arts Center of Dallas in Old East Dallas. The nonprofit community arts organization is housed in a former WPA–era school and boasts indoor and outdoor workspace areas, and it's celebrating 50 years of operation this year. Students can take workshops in a wide range of creative mediums, like live figure drawing ($125/$45 supply fee), stained glass ($155/$35 supply fee) and leather working ($95/$60 supply fee). Classes span the spectrum of the practical—iphone photography ($75/$15 supply fee) — to quirky, like the Ashes to Jewels class ($95/$20 supply fee), where students are invited to bring in the ashes of their passed on pets to form pendants. If you don't have time to sign up for a class in advance, drop in on Sundays for a three-hour live figure drawing or figure painting lab ($20), but you must bring your own supplies.
Check out one of Dallas's most eclectic neighborhoods in the Bishop Arts District, where cute bungalows mix with independently owned boutiques and art spaces. At We Are 1976, pick up unique wall prints and homewares, or sign up for a workshop in the letterpress studio to learn how to make your own custom posters ($180), stationery ($185), and business cards ($120). Try a hand-embroidery ($65) or calligraphy ($65) workshop at maker-space Oil and Cotton, or check out the event schedule at the Wild Detectives, a locally owned bookstore that hosts small concerts and book readings on the edge of Bishop Arts and Oak Cliff.
Expert's Tips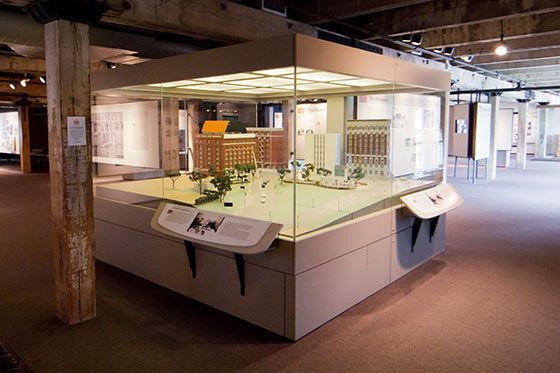 From Devin Harris, a guard for the Dallas Mavericks and 13-year resident of the city.
I'm a history buff, so I really love the Sixth Floor Museum at Dealey Plaza. The museum walks through what happened on the day of John F. Kennedy's assassination, but also addresses the conspiracy theories. They do a really great job.
Eatzi's Market and Bakeries around town are great for food on the go. You can find everything from fresh sushi to burgers and a big selection of wine.
My wife and I like to go to Bishop Cider Company in the Bishop Arts District. They brew all their hard ciders in-house. Then we go across the street to Emporium Pies and bring our Crackberry cider to enjoy with the fresh pies. My favorite is the Drunken Nut Pie, a bourbon-pecan pie.
Our 4- and 5-year-olds love the Dallas Arboretum and Botanical Gardens
because you can go year-round. Their favorite events are the Pumpkin Village, where there are more than 90,000 pumpkins throughout the festival. They also like the Easter-egg hunt in the spring.
Top Golf Dallas is a virtual driving range where you can drink and watch sports — it's almost like being in a video game. My teammates and I go there a lot, and honestly, you don't even have to play golf to enjoy yourself. They've also got batting cages, Go-Karts, and mini-golf.
Resources
D Magazine is the undisputed authority on all things Dallas–Fort Worth, covering news, culture, and society since 1974.
Get up-to-the-minute information on all the movers and shakers of Dallas's dining scene from Eater Dallas.
1530 Main, the lifestyle blog from (and address of) the Joule Hotel, covers high-society culture and art, and offers curated suggestions for dining, wellness, and weekend activities.