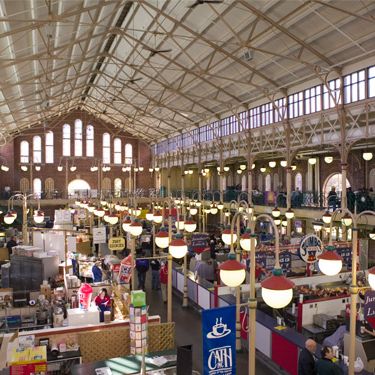 Taste goods from food vendors at Indianapolis City Market.
Photo: Courtesy of Visit Indy
Where to Stay
Grab your Brylcreem and go full Elvis at the Fountainview Inn (from $150 per night), a quirky collection of 11 retro-chic guestrooms in a historic building overlooking buzzy Fountain Square. All one- and two-bedroom suites are individually decorated with vintage furnishings; sybarites should request Suite 307 (from $200), which includes a king-size bed and two-person whirlpool tub. Hit the lanes in the vintage duckpin-bowling alley, located in a basement-level former speakeasy ($35 per hour, reservations recommended). Pair pub grub (bison burger, $13) with a locally brewed Sun King IPA ($5.50) at the new Rooftop Garden (open seasonally; check website for hours), or kick up your blue suede shoes at Friday Night Swing Dances (admission $10 to $12), held fortnightly in a 1928 vaudeville theater.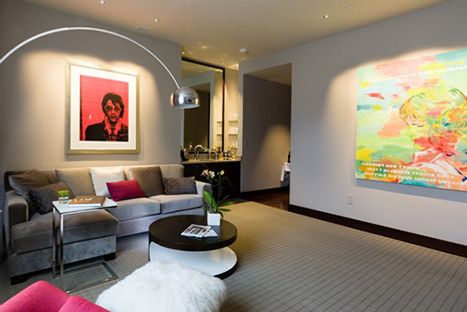 Contemplate Indy's artistic and athletic legacies at the Alexander Hotel (from $199 per night), a Gensler-designed boutique hotel within walking distance of the Pacers' and Colts' stadiums. All 157 rooms have free Wi-Fi, Humanscale lamps, and rain showers. Visit the onsite branch of the Indianapolis Museum of Contemporary Art, and stop (the love you save may be your own) by Paul Villanski's sculpture in the second-floor Living Room, made from vintage vinyl by Indy artists the Jackson 5 and Cole Porter. Sip a Sazerac with Indiana rye ($10) beneath privately commissioned Jorge Pardo pendant lamps at breezy cocktail bar Plat 99, and sample haute midwestern fare at the mod Cerulean restaurant (beef tenderloin poke, $14).
Sleep like a master of the midwestern universe at The Collection (from $249), four concept suites within downtown's swish Conrad Indianapolis. Each 730- to 850-square-foot pad is named for an artistic movement — Surrealism, Modernism, Contemporary, and Pop — and contains original works by Salvador Dalí, Pablo Picasso, David Kramer, and Andy Warhol alongside mod Eero Saarinen and Philippe Starck furniture. Ask your dedicated concierge what's on display at the Long-Sharp gallery, an 1,100-square-foot, lobby-level exhibition space that includes original Basquiats and Picassos among its collection. Afterward, wet your whistle at Tastings, a high-tech wine bar with more than 200 wines available by the sip, glass, or bottle.
Where to Eat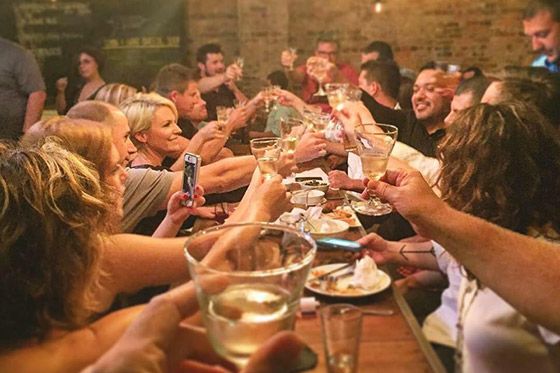 Sit at the bar at Thunderbird, a Fountain Square gastropub with exposed industrial beams and twinkling string lights in a 1950s rockabilly club. Kick things off with a seasonal cocktail or try a three-pour mezcal flight ($14). Sustain your libations with seasonal pub grub like pickled okra fries ($8), ham-and-jam biscuits ($8), and chicken and waffles with bourbon-poached peaches ($16). On Thursdays, stick around for the 8 p.m. Thunderbird Concert Series, hosting local hip-hop, rock, and blues artists, and DJs spinning all of the above (free).
Bring a date to Marrow, a sultry Fountain Square joint that opened in November and serves globetrotting plates in a dimly lit space. Start with a potent house cocktail from the lively bar (Aylesbury vodka with shiso, lemon, and honey, $8), then encamp to the intimate dining area. Many plates come in full or half sizes; opt for the smaller so you and your companion can share an array of ex-Bluebeard chef John Adams's inventive, international fare, such as char siu ribs made with Dr Pepper–glazed local pork ($19).
Green thumbs never looked so fashionable as at Vida, a slick Lockerbie Square restaurant with a hydroponic herb wall next to the reception desk, open kitchen, and buzzy bar favored by those embarking on successful second dates. Settle into the stylish gray dining room and indulge in a Mediterranean-accented five-course tasting menu ($65): Try beef short ribs with grilled endive and dill purée, dive scallops with Yukon Gold gnocchi, and pavlova with pistachios and citrus for dessert. Go for broke with curated wine pairings ($40).
What to Do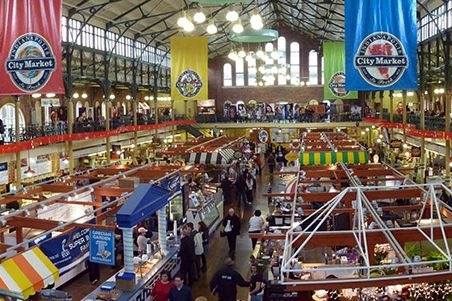 Detox to retox by cycling the Indianapolis Cultural Trail, an eight-mile, $62.5 million urban pathway that debuted two years ago and connects public arts projects, green spaces, and several culinary attractions. Start with cinnamon toast ($3.95) at the downtown branch of local breakfast specialist Cafe Patachou, then grab a yellow two-wheeler at the Indiana Pacers Bikeshare kiosk near the State House. Head west to White River State Park, cross the canal into Military Park, then exit the trail to loop around the neoclassical obelisk at Monument Circle. Rejoin the trail at Virginia Avenue, pausing to admire a light installation, Swarm Street, by Acconci Studio, which is beneath the overpass south of Maryland Street. Continue southeast to Fletcher Place, a newly revitalized area with ascendant urban breweries and Indy's esteemed Bluebeard restaurant. Check your bike into a nearby kiosk, then nosh olives al forno ($6) and a salumi sandwich ($10) at Bluebeard. After lunch, cross the street and ask for a Holy Rosary (gin, grapefruit, simple syrup, bitters and rosemary) at two-year-old Hotel Tango Whiskey, Indiana's first craft distillery.
Hit the stalls at Indianapolis City Market, a newly revitalized, proto-Smorgasburg collection of 40 independent food businesses in an 1886 building. Pair a chickpea-salad sandwich ($7.50) from vegan vendor Three Carrots with an Indiana Sunrise (cold-pressed carrot, celery, apple, orange, turmeric, and lemon juice, $6.75) at Twenty Two juice bar. Pick up gifts for four-legged friends at Maya's Barkery (dehydrated grass-fed beef-liver snacks, $6.50) and for human companions at Circle City Sweets (frosted sugar and lemon-ginger cookies, $2.50 each). Toast your generosity with a pour from the all-Indiana craft-beer list at Tomlinson Tap Room (16 taps, from $4 per pint). You'll need that liquid courage to brave the centuries-old catacombs beneath the market, a spooky, 20,000-square-foot subterranean expanse comprised of more than 140 limestone columns with barrel-vault ceilings and a distinctly haunted vibe (advance tickets required, $12).
Take a day trip to the Miller House, an Eero Saarinen–Alexander Girard Modernist landmark less than an hour from downtown Indianapolis. Pick up tickets for a guided 90-minute house-and-garden tour ($25, reservations recommended) at the Columbus Area Visitors Center, and take a charter to the house to spot custom Alexander Girard textiles (including needlepoint seating pads on Tulip chairs, and a graphic replica of the house's floor plan in a TV room rug), Dan Kiley- and Girard-designed outdoor screens, and a Saarinen-designed marble-and-terrazzo table beneath a Venini chandelier. Afterward, stop for baby back ribs (half rack, $14), smoked chicken (half bird, $6.50) and corn cake ($0.89) at Indiana Smokehouse, a barbecue joint helmed by a Columbus native and Per Se alum. Top it off with hand-dipped ice cream at Zaharakos, a 1900 soda fountain in downtown Columbus (one scoop, $2.50).
Expert's Tips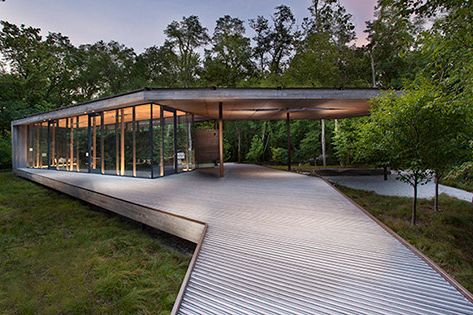 Jonathan Brooks is the chef and owner of Milktooth, an award-winning neo-diner in a former auto garage. He is frequently credited with singlehandedly igniting Indy's culinary ascension as well as the resurgence of the Fletcher Place neighborhood.
"I had a really good meal recently at Black Market. I hate the term 'farm-to-table,' but that's what it is. They have a chalkboard menu that changes every day, and it's just really good, lovingly made midwestern food. I like their fried catfish, and they make good Korean fried chicken wings. Just hardy, fun fare. Black Market also has a huge rum program — the owner is a total rum nerd — and I love that grassy, olive-y, truffle-y agricole rum. They have a covered patio outside, which is a good place for a groovy, summery cocktail.
I don't think Indy has any good dive bars (we really just have crummy sports bars), but I like going to Libertine, Pioneer, or Bluebeard for cocktails. At Bluebeard, I love the Gold Rush — it's got bourbon, lemon, and honey — and they also have great local beers on tap. They always have a sour or a gose, which I think are awesome.
My favorite local brewer, 18th Street Brewery, is from Gary, Indiana. Two years ago, I had never heard of them, but the owner started coming into Milktooth to eat two or three times a week. Eventually, I was like, "Who are you?" It's cheesy, but it's indicative of how we work. We're driven by the products available to us. I certainly work with a ton of Indiana farmers I've had relationships with for a long time.
I love going hiking in Eagle Creek Park or 100 Acres — I take my son there. Garfield Park is a really underrated place in Indy that's close to downtown. You can get lost in it, and it feels like you're in Central Park. There's a theater that has concerts, a big playground, and a farmer's market now. It's just got really good energy.
Resources
Check out food blog EatDrinkIndy for bar and restaurant openings and shutters, plus brewery updates, real-estate news, and charmingly local intel like a county-fair-winning corn-chowder recipe.
Keep current with The Dish, a food-focused blog from the editors of Indianapolis Monthly. It's more frequently updated than most Indy blogs and covers restaurant news, trend reports, and chef profiles.