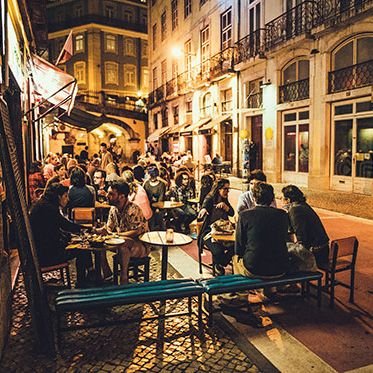 Rua Nova do Carvalho in the Cais do Sodré neighborhood.
Photo: Arlindo Camacho
Lisbon has long been an international city, full of immigrants from Portugal's former colonies (mainly Brazil, Cape Verde, and Angola). Now it's young Europeans making the move there. In the past few years, creative types (the same sort who would have moved to Berlin ten years ago) have been turning up in the hilly city. It's easy to see why. The sun is out pretty much all the time, unlike in Berlin. It's on the Tagus River and under an hour from the ocean. The city is old-world beautiful but full of galleries and underground music venues and has a newly thriving tech scene. Crucially, the cost of living is still among the lowest in Western Europe. And when much of the West lurched toward the political right, Portugal picked an anti-austerity, left-wing coalition government, led by António Costa. The troubled economy is improving — the country's deficit is currently at its lowest level since the 1970s — and public works are happening across the city. At the same time, unemployment is still high and young Lisboetas speak of having to choose between staying in the city they love and having a career. And that expat influx is bringing a wave of gentrification that's driving up rental prices and forcing many locals from the center in search of affordable housing — yet another sign that Lisbon is indeed the new Berlin.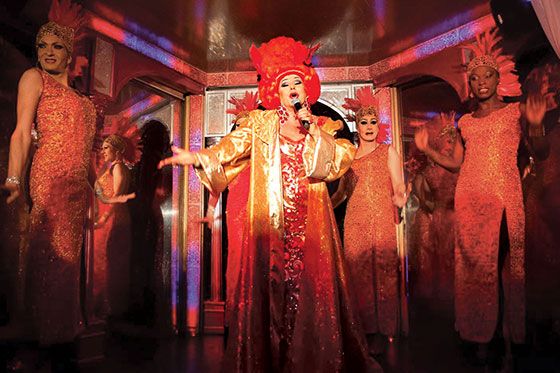 If you want to be in bed by…
11 p.m.
Traça (Rua Luciano Cordeiro 2C): "This three-story bar in my neighborhood, Pena, just opened, and is a place for the artsy crowd to hang out. The top and middle floors have a loft feel, with white walls and vintage furniture and a mural painted by a different artist each month. The bottom floor has an underground vibe and is a basement for parties and performances."
1 a.m.
Rive-Rouge(Praça de D. Luís I): "There's low red lighting, minimal design, and shelves of upmarket spirits — and it is open from 5 p.m. on. You never know what kind of music you might hear — it can go from '90s house to '70s funk and R&B. Also, it's right above the Time Out Market, so you can pop down for a snack to keep you going."
3 a.m.
Cais do Pirata (Rua de Sao Paulo 4): "It's recovering from previous management, which made it lose its identity a bit, but now it's back with a giant jellyfish hanging over the DJ booth and pirate-themed cocktails. The music varies from old-school rock to '80s to funky world music. You can drop by early to get a table, but stick around for when the party gets going after 1 a.m."
6 a.m.
Finalmente (Rua da Palmeira 38): "Finally, Finalmente: It's one of the most iconic LGBT bars in Lisbon. The place opens at midnight, and there are drag shows every night of the week starting at 3 a.m. You can expect sequins, disco balls, and lavish outfits. The pop anthems (and brilliantly tacky remixes of pop anthems) will keep you awake until 6 a.m., when it closes."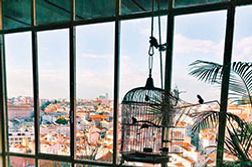 For a Good View
Instead of: Taking the 28 tram to the Miradouro da Graça (overlooking the castle) and the Santa Justa elevator, which are elbow-room only, thanks to the selfie-stick-toting swarms …
Do this: Local photography director André Gaspar recommends Cafe da Garagem (Rua da Costa do Castelo, 75). "The view is one of the best in Lisbon," he says, "but it's only people that go there to eat who discover it."
For Fado
Instead of: Heading to Alfama, the traditional neighborhood for fado, which is clogged with tourists during the warmer months …
Do this: "I like Tasca do Chico in Bairro Alto (Rua Diário de Notícias 39)," says Nuno Moura, drummer for the local band Madrepaz. "You never know who is going to be there; it's always a surprise, and sometimes it can be a big name like
Fafá de Belém."
For beaches
Instead of: Going to Cascais (reached by train in under an hour), full of tourists in the summer …
Do this: Surfer João Sanches says renting a car and getting just a little farther away from the city is worth it. "Try Portinho da Arrabida to the south," he says. "It's surrounded by mountainsand is never too crowded. For surfing, there's Ribeira d'Ilhas. You can spend a whole morning in the waves without anyone bothering you, just you and the ocean."
3. Shop Vintage Like a Lisboeta

With the guidance of Alexandra Jolie Su, designer and founder of the Fashion Deli Lisbon Fashion Market.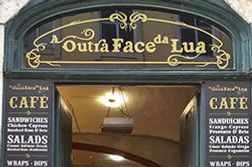 For a 2007 Chanel Bag: Feira da Ladra (Campo de Santa Clara)
"This flea market is held on the street every Tuesday and Saturday and you can buy everything: art, books, clothes. I go there to look for sunglasses and bags — I found a Chanel bag from 2007, and when I was asking the lady how much it cost, she said €5 and I thought she said €50. She said, 'No! Are you crazy? €5!' You have to know what you're looking for because everything is in big piles."  
For Old 501s: Outra Face da Lua (Rua da Assunção 22)
"This shop is curated but not overly so. They have amazing denim, including 501s and G-Star, and they turn old Levi's into shorts. There's a café, too, so you can get a coffee or a beer after you shop."
For Upcycled Jackets: Anjos 70 (Regueirão Anjos 70)
"This is a monthly pop-up, and it's a big space where you have people selling reworked vintage clothes. There's a British girl called Buki Fadipe with a brand called Bird on a Wire, which has vintage clothes and jewelry curated and redesigned. There's another called Carol From Lisbon who reworks mostly jackets — painting them, embroidering them, and giving a personal touch."  
For '70s Lamps: Retrox Vintage (Rua dos Anjos 4C)
 "This shop is run by a Brazilian woman — she has great style, kind of 1950s pinup. She has clothes, but not many, and is more focused on accessories and small things for the home, like floor lamps from the 1970s and funny artworks and kitsch porcelain figures. It's like a museum of cool things."
The Airbnb Debate
For a city with such a big tech scene, Lisbon has a fraught relationship with Airbnb. An eloquent bit of graffiti in Alfama urges people to stay away from Airbnb as it "funds the expulsion of residents and destroys what you came looking for." Mayor Fernando Medina has spoken in favor of the site, not least because it is making a lot of money for the city through the per-night tourist tax ($1.9 million last year alone).
Segways and GoCars
Last summer, a group of Lisbon residents set up the website Lisboa Does Not Love. Chief among their complaints are the forms of transportation popular among tourists, namely the tuk-tuks, Segways, and the hybrid GoCars that have suddenly taken over the city's streets. 
Costa versus Dijsselbloem
In March, Eurogroup president Jeroen Dijsselbloem said that countries in the south of Europe are in debt because of "liquor and women." Prime Minister António Costa immed­iately called for him to step down. In late April, when a politician present­ed Costa with a bottle of wine, he told the crowd he would save it to toast to Dijsselbloem's successor.
5. An Underground Art Crawl

A tour of the city's lesser-known galleries — in the adjoining Cais do Sodré and Santos neighborhoods — with local artist Vanessa Teodoro.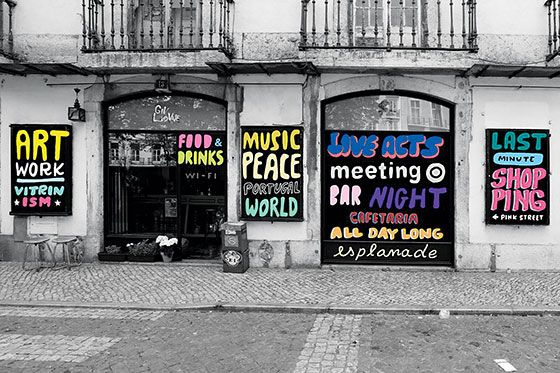 1. Start your stroll with one of the best gelatos in the city at Gelato Davvero (get there early to avoid the lines) (Praça São Paulo 1), then head along the Praça São Paulo to GivLowe (Praça São Paulo 13–15), a café and gallery that walks the line of visual overload. The walls are crowded with art — like intricate collages from artist Burry Buermans — and sculptures are nestled between plants and around mismatched furniture, including a hammock.
2. Next, walk for a few minutes to Verso Branco (Rua da Boavista 132–134), a small, split-level décor shop, atelier, and gallery space with an emphasis on design. There are all kinds of curios and beautiful objects for sale and usually several emerging artists exhibiting at any time.
3. Head to Rua das Janelas Verdes to Mona (Rua das Janelas Verdes 70–72), an "ideas store" comprising a gallery and shop. The center of the room has a huge cardboard installation in the shape of a lightbulb, which houses a selection of products for sale like an alarm clock on wheels. The walls are given over to temporary exhibitions, usually from local, nonprofessional artists.
4. A minute's walk down the street is Wozen (Rua das Janelas Verdes 128), a gallery and performance space that also includes a tattoo parlor. They host shows by up-and-coming artists from around the world, such as painter Kwame Sousa from São Tomé.
5. Take a right turn onto Largo Dr. José Figueiredo and head up the hill to Shiki Miki (Rua do Conde 44), a tiny gallery that sets itself in opposition to the nearby National Museum of Ancient Art by offering an exhibition space to experimental artists of all nationalities, as well as live-music events.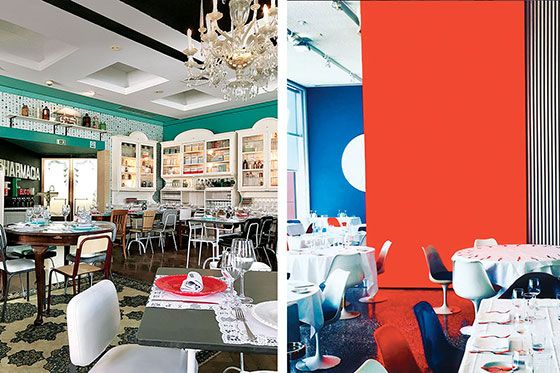 Brunch in Lapa
Casual: La Boulangerie (Rua do Olival 42)"A lovely, cozy bakery with wide old wooden tables and lightbulbs made from milk bottles. They only have about ten or 12 seats inside and another 15 on the terrace at the back, overlooking the fountain (Chafariz das Janelas Verdes) on the peaceful Largo Dr. José Figueiredo. I recommend the croissants and also their scrambled eggs."
Fancy: Museu do Oriente (Avenida Brasília, Doca de Alcântara Norte)"This is a big, grand place, with lots of Chinese art and huge windows that look out onto the river. This is quite a famous brunch, with a buffet of all the usual items — eggs, meats, Continental options — and also Asian delicacies like teriyaki salmon and prawn curry. Advance booking is essential." —Miguel Castro e Silva, chef at Less and deCastro Gaia restaurants
Lunch in Chiado
Casual: Pharmacia (Rua Marechal Saldanha 2)"This space is very unique — it's housed in the pharmacy museum, with medical paraphernalia dotted around the restaurant — and it attracts a young crowd. It has traditional Portuguese snacks like seafood stew, but my favorite is the quail escabèche and partridge with carrot purée and thin toasts."
Fancy: Belcanto (Largo de São Carlos 10)"Chef José Avillez's restaurant has two Michelin stars and is very popular, so make a reservation. Try the grilled red giant shrimp with rosemary ashes, a starter that has been on the menu since 2015. It's a serious restaurant; the décor is classic, but the food is very modern." —Marlene Vieira, chef at Marlene Vieira restaurant in the Time Out Market
Lanche (their version of "linner") in Santa Apolonia
Casual: Maçã Verde (Rua dos Caminhos de Ferro 84–86)"This is a typical, small Portuguese tavern that does a wonderful bacalhau (salted cod), as well as smaller plates like cheese, ham, and soup. The tables are pushed together to form long rows, where you will sit alongside locals."
Fancy: Bica do Sapato (Avenida Infante D. Henrique, Warehouse B, Cais da Pedra a Sta Apolónia)"This iconic spot has a view of the Tagus River and a big snacking menu available at the bar with dishes like pastéis de massa tenra de atum (mini-pastries with tuna) and clams. I was actually the executive chef here before I opened my own spot." —Alexandre Silva, chef at Michelin-starred Loco
Dinner in Campo De Ourique
Casual: Europa (Rua Francisco Metrass 57)"This is traditional food, in a simple setting — you can sit inside among the granite décor, or outside in the quiet street. The owner is very friendly, and the staff are too; they love to give recommendations. If you are lucky and they have it, get the salmonete na brasa (grilled red mullet); if not, try the secretos de porco preto na brasa (grilled pork)."
Fancy: O Magano (Rua Tomás da Anunciação 52)"Here they serve food from Alentejo [an area in the south of Portugal] like chicken pies and stuffed mushrooms, and very good Portuguese wine. The service is five stars, and the atmosphere is lively and local, with few tourists. I like to get the feijoada de lebre (hare-and-bean stew)." —Susana Felicidade, chef at Cozinha da Felicidade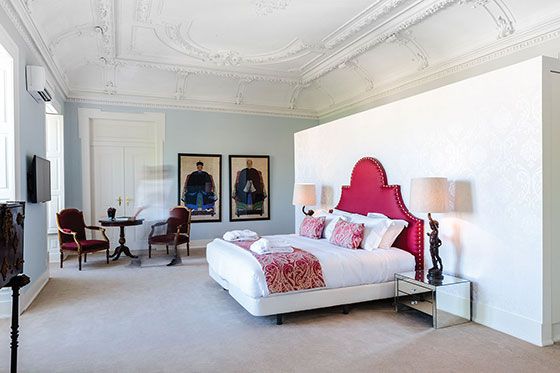 Internacional Design Hotel (from $135; idesignhotel.com) $$$
"Each floor has a colorful theme — urban, tribal, Pop, or Zen — and its own personalized scent. It also has a very cool restaurant called Bastardo by the new young chef David Jesus." —Jorge Simão, photographer

Dear Lisbon Palace Chiado (from $145; dearlisbon.com) $$
"This charming, small hotel is housed in a 19th-century palace; it only has nine suites, each with ornate ceilings. The view over the river is amazing, and if you visit in winter, you can get a room with a working fireplace." —Katia Guerreiro, fado singer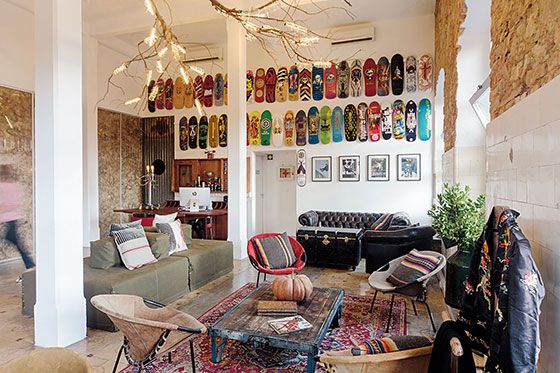 The Dorm (from $27; thedorm.pt) $
"The Dorm is a hostel but has incredible décor. It's in the LX Factory neighborhood, full of artists and cafés, so you get to experience the creative scene." —Karla Campos, founder of the Lisboa Dance Festival