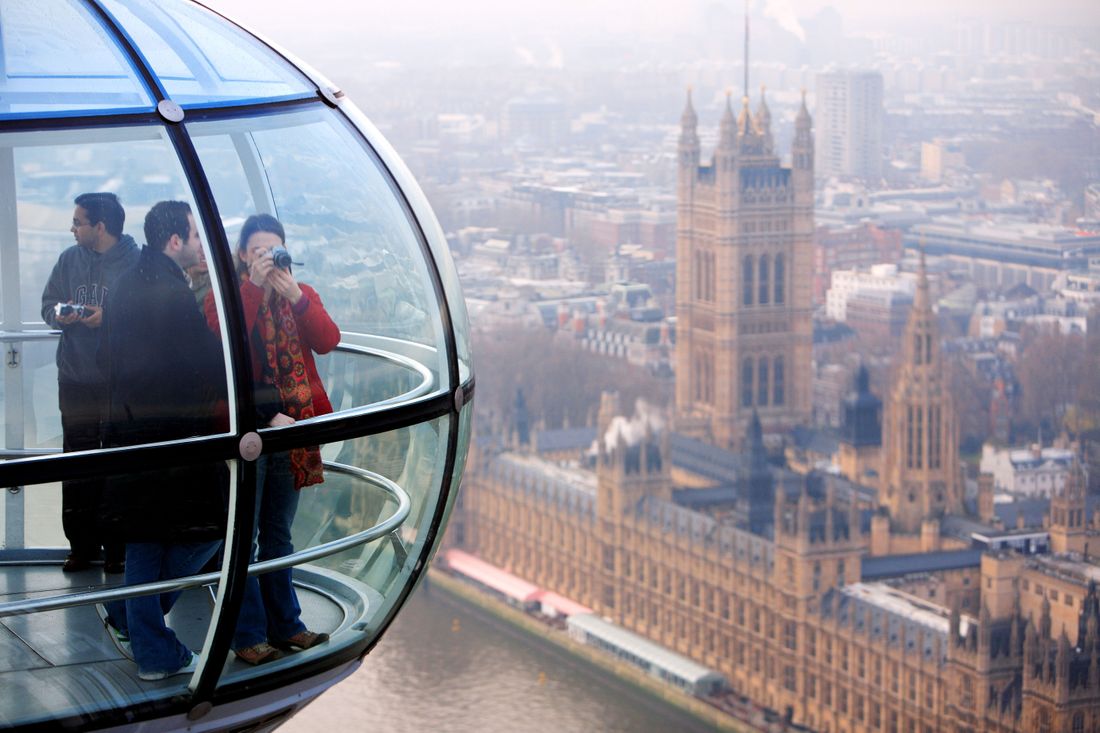 The London Eye has "this wonderful bird's eye view of the entire city. You see Westminster Abbey, the Houses of Parliament
(seen on the right)
, the Tower of London in the distance. You can just see everything," says Anne Perry.
Photo: Bertrand Gardel/Getty Images
It's commonly understood that the best way to explore a new place is to go straight to the locals. Each week in the Urbanist, we take that wisdom one step further by seeking out not just locals but local experts — those who are especially well versed in their cities' newest and most noteworthy scenes — to give us insider tips. This week, we asked Anne Perry, editorial director of adult fiction at Simon & Schuster U.K. and editor of The Long Way to a Small, Angry Planet, by Becky Chambers, and Something in the Water, by Catherine Steadman, for her recommendations in the capital city of England and the United Kingdom.
"London doesn't wish it were Paris or New York. London is unmistakably London; it's not a city that fades into bland urbanism if you get away from the well-known tourist spots. It's a great place to visit because of its walkability (and overall ease of transport), and the absolutely endless array of things to see and do and eat. Anyone with any series of interests can find things to do here, from bird (or bat) watching to live music to theater to museums to shopping to, really, whatever. Though I expect Brexit won't change much for the average tourist, I do worry that we'll lose free museum entry — one of the most wonderful features of the country. Lots of tourists are drawn to stay in places like South Kensington, which is a good place if you're going to spend a week or two in town: It's close to museums and a gigantic, gorgeous park (Hyde Park) and is served by two useful Underground lines. The Victoria & Albert Museum (be sure to have lunch in the crazy gorgeous Victorian café), the Natural History Museum, and the Science Museum are all around the corner from each other in South Ken. The Natural History Museum gets crazy busy, but it's so beautiful that I think it's worth the wait."
Her Other Musts