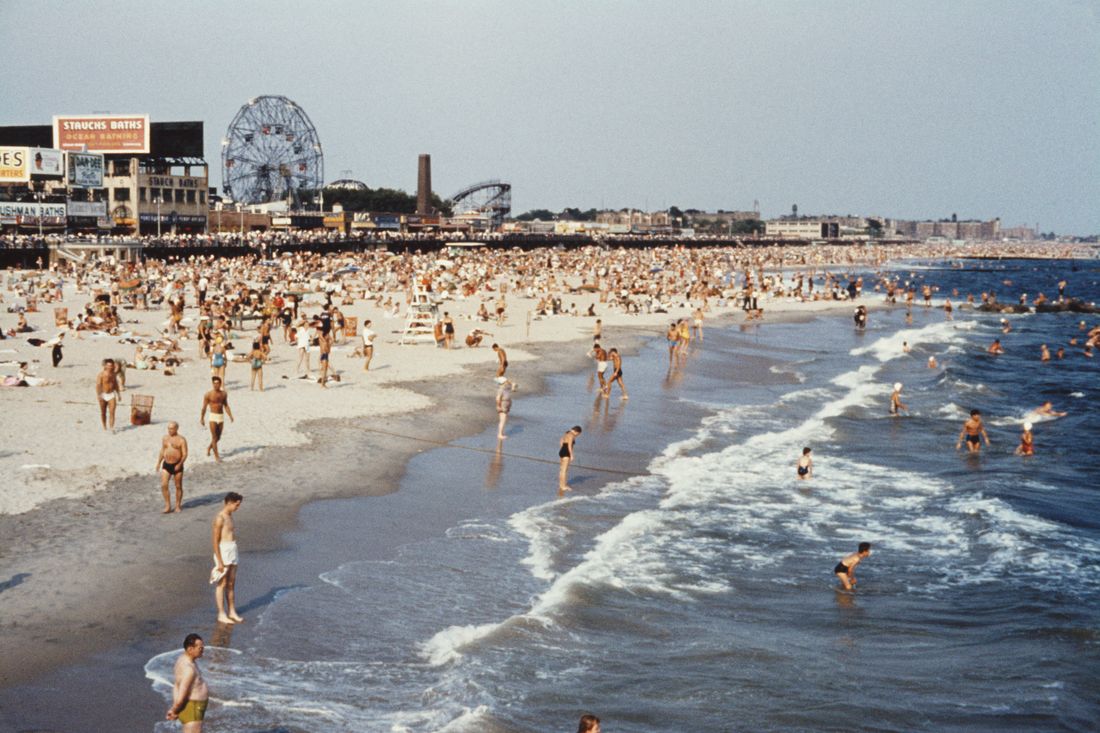 The beach at Coney Island, circa 1960.
Photo: Harvey Meston/Getty Images
It's commonly understood that the best way to explore a new place is to go straight to the locals. Each week in the Urbanist, we take that wisdom one step further by seeking out not just locals but local experts — those who are especially well versed in their cities' newest and most noteworthy scenes — to give us insider tips. This week, we asked Bianca Buchanan, a dental hygienist who has been going to various local beaches — often multiple times a week — every summer for the past 16 years, for her recommendations on the city's best beaches and the best ways to visit them.
"For a less crowded Rockaways experience, head east. The area around Beach 86th Street is constantly packed, and the high 60s are surfing-only beaches where it's not safe to swim. So I tend to gravitate toward the beaches in the low 60s. They're chill and filled with local teenagers and families. There's a sprinkling of hipster-y people but minimally. Street parking is fairly easy to come by, but you could also take the A to Beach 60th Street, then walk. If I feel like getting food when I'm there, I'll grab a bike (there are electric ones from Lime all over the place) and head east to this Caribbean spot DredSurfer Grill, which is on Beach 17th Street. And this season, I'll probably go to Locals Collective, a café that was just opened by the guys who own the surf school on Beach 69th — it has smoothies and such."
Her Other Musts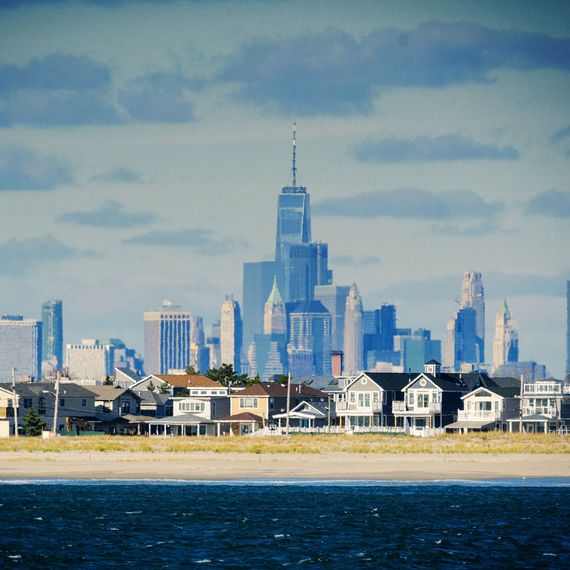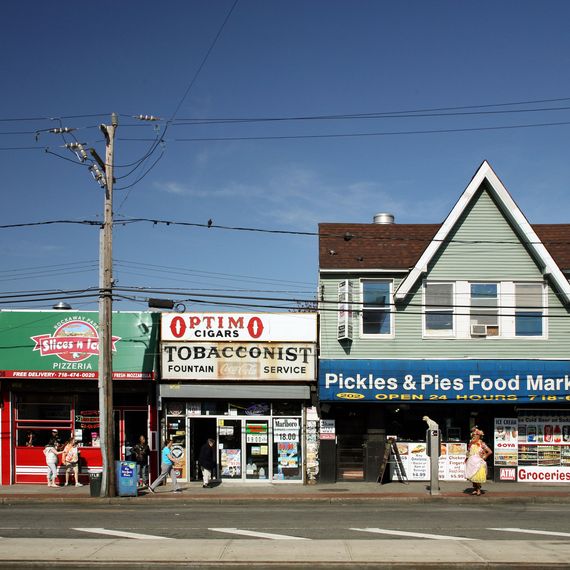 "For something even quieter, try the Rockaway beaches in the 120-ish area. It's very straitlaced over there. The people are mostly older Irish locals, and they are a little wary of outsiders. But the beach is really quiet, and there's no public bathroom, which cuts down on nonlocals who can't run home to pee. To get there, take the A train to 116th, then pick up a bike."
"If you want to go to Fort Tilden, leave at 9 a.m. Because it's mayhem there all summer, and parking is a nightmare — you have to park at Riis (which, by the way, I despise; I think it's ugly) and walk 15 minutes to get there. But people are lazy, so if you leave early, you're bound to get a better spot in the lot. And if you want to make life easy, just get an Uber and split it five ways. It's about $90 from downtown Manhattan, so less than $20 a person. The ferry is pretty but crowded, and it drops you off four miles from Riis, so that'll mean a ferry ride, a bus to Riis, and a long walk to Tilden. I will say that, though the scene at Tilden is very Williamsburg with no shirt on, it's the prettiest city beach."
"Go to Beach 86th when the sun sets. I head over from the 60s to the crazy-crowded 86th area for dinner, when the lines are shorter at the boardwalk restaurants. Or if I want something different, I'll drive back inland to Howard Beach, the nearby neighborhood where John Gotti used to live: There are lots of rich Italians walking around and an amazing pizza place called New Park."
"Choose Coney over Brighton for the extras. Though the beach is cleaner at Brighton, Coney wins in my book because there are so many fun perks, like the roller coasters and the fried frogs' legs (yes, frogs' legs) at Nathan's. Plus, during the summer, there are fireworks on Friday nights at the Coney beach."
"Head to Staten Island to swim. Let me say first that if you like waves, you should go to the Rockaways to swim; they also have the cleanest water. But I don't like waves, so I go to South Beach in Staten Island. There are a couple of other Staten Island spots: Cedar Grove, Great Kills Park, Wolfe's Pond, and Midland, which technically has the cleanest water of the bunch. But South Beach is my favorite because there's an elevated boardwalk, which doesn't exist in the Rockaways anymore — they're not hurricane safe. The light is beautiful under the boardwalk, and it's very private. Plus South Beach is right underneath the Verrazzano-Narrows Bridge, which makes swimming there feel surreal. And it doesn't feel too dirty to me. Take the ferry from Manhattan's South Ferry Terminal — it's free, and you can transfer right off it to the S51 bus, which drops you at the beach."
"When it's not very hot, go to Orchard Beach. It's the only public beach in the Bronx, and it's very lively: lots of dancing, music. I say to go when it's not too hot, because it's not on the ocean; it's a bay, which means the water is warmer and there's no breeze. Plus on hot days it gets completely packed. To get there, you can take the 6 train to Pelham Bay Park, then take either a bus or a cab to the beach."
"And wherever you go, replace your Sport-Brella with a lightweight canopy. Sport-Brella half-tents are great for sun protection but are too heavy and big. My advice is to buy a portable canopy from a brand called Neso. It looks like a tarp with four empty sandbags on the corners, which you fill once you get to the beach. Empty, it weighs four pounds, it's great in the wind, and it stays cool underneath. And bring a flag. So your friends can find you — especially at beaches like Tilden, where there's no cell service. A beach flag shows you're a serious beachgoer: It says, "I'm here. Find me."
*A version of this article appears in the June 10, 2019, issue of New York Magazine. Subscribe Now!