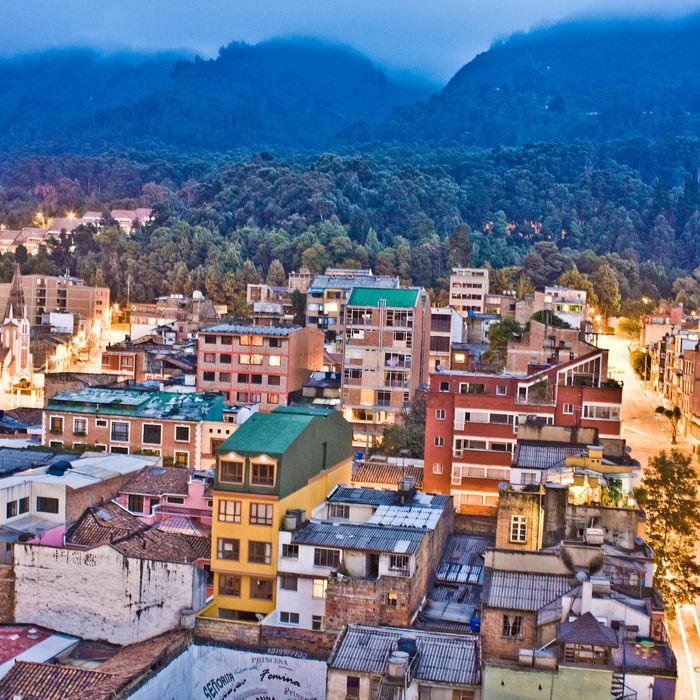 "La Macarena is another neighborhood I like. It's almost completely occupied by artists, designers, and musicians. It is also surrounded by many local art galleries, and it's so close to the Modern Art Museum," says model Benjamín Calderon.
Photo: Pierre Klemas/Getty Images
It's commonly understood that the best way to explore a new place is to go straight to the locals. Each week in the Urbanist, we take that wisdom one step further by seeking out not just locals but local experts — those who are especially well versed in their cities' newest and most noteworthy scenes — to give us insider recommendations. This week, we asked Benjamín Calderon, a model with the Bogotá-based agency ESPECIE Forma, for his picks in Colombia's capital city.
"In Bogotá, you will find people from all over Colombia because it's the capital city. We have a mix of accents here and a racial mix. You have to hang out with locals. Colombians are quite well known for being approachable. We don't really have seasons, but June and July are the best times to visit. June tends to be the driest month of the year. Many locals are on vacation then, so you can explore the city better. Something you must do here is go to the Monserrate and Guadalupe Hill, the highest hills in town. Bogotá is a city surrounded by mountains. When you go up there, you have an entire view of the city and you can experience the contrast of its geography as well as its biodiversity. One neighborhood you must go to is La Candelaria, which is where all the museums are gathered. The Gold Museum (Carrera 6 No. 15-88), the Art Collection of the Bank of the Republic (Calle 11 No. 4-93), and the Museo Botero (Calle 11 No. 4-41) are there. It's a great area to learn about Colombian history and art."
His Other Musts