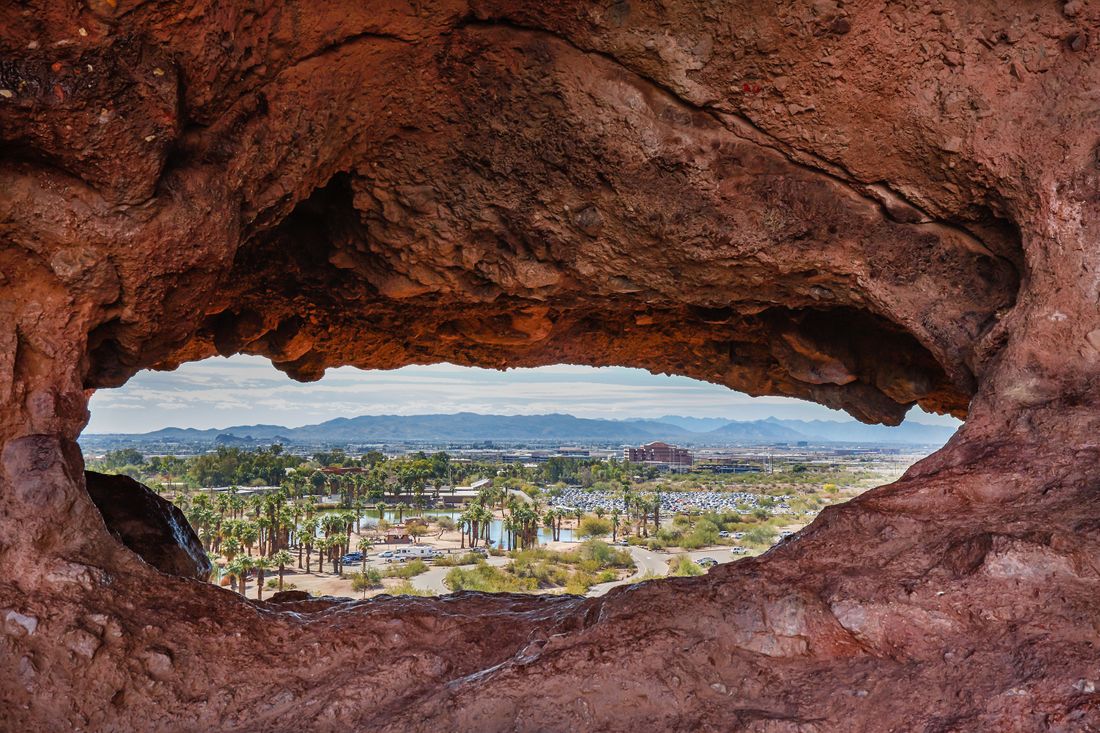 A view of Phoenix from Hole-in-the-Rock in Papago Park.
Photo: Peter Unger/Getty Images/Lonely Planet Image
It's commonly understood that the best way to explore a new place is to go straight to the locals. Each week in the Urbanist, we take that wisdom one step further by seeking out not just locals but local experts — those who are especially well-versed in their cities' newest and most noteworthy scenes — to give us insider recommendations. This week, we asked artist Julio César Morales, curator of the ASU Art Museum at Arizona State University, for his picks in Arizona's capital city.
"I cannot tell you how beautiful and magical the light is when it reflects on the surrounding mountains of Phoenix. Visionary artists such as Max Ernst, Dorothea Tanning, Frank Lloyd Wright, and Fritz Scholder have been influenced and created phenomenal bodies of work after their time in Arizona. Phoenix itself is like a mirage. It's one of the fastest-growing cities in the United States and becoming more and more progressive. In the past five years, we have seen a shift in leadership within the valley museums in a good way. There are more diverse exhibitions at the once stuffy Phoenix Art Museum, Scottsdale Contemporary Art Museum, and Heard Museum. It's not just white men painting shows."
His Other Musts