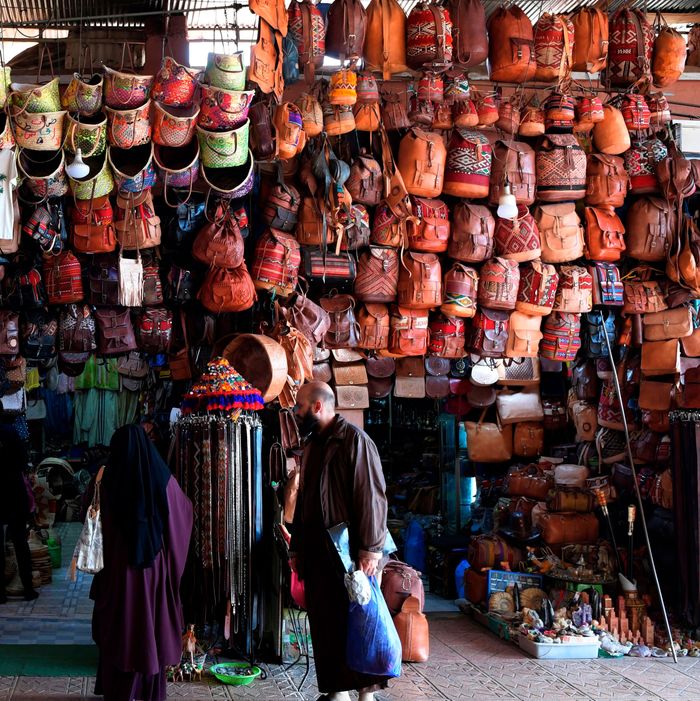 Jemaa el-Fnaa square in Marrakesh's medina quarter.
Photo: Fethi Belaid/AFP/Getty Images
It's commonly understood that the best way to explore a new place is to go straight to the locals. Each week in the Urbanist, we take that wisdom one step further by seeking out not just locals but local experts — those who are especially well versed in their cities' newest and most noteworthy scenes — to give us insider recommendations. This week, we asked contemporary artist and photographer Hassan Hajjaj, who's been called the "Andy Warhol of Marrakech," for his picks in the Moroccan city.
"Marrakech will wake up your senses to the fullest. It has a lot of personality. The lights, the people: that's why I think it's a photographer's dream. My favorite things to photograph in Marrakech are people. When I'm outside, I'm like a tourist like everybody else, kind of curious. I might see a local barber shaving somebody's head in the market underneath a plastic canopy. The people of Marrakech are very special. They're very funny, they can joke. The food, if you can find the right places, is great. If you go to locally run places, you're gonna get more of a feel of the city. There's a rhythm within this city. I call it 'organized chaos.' "
His Other Musts