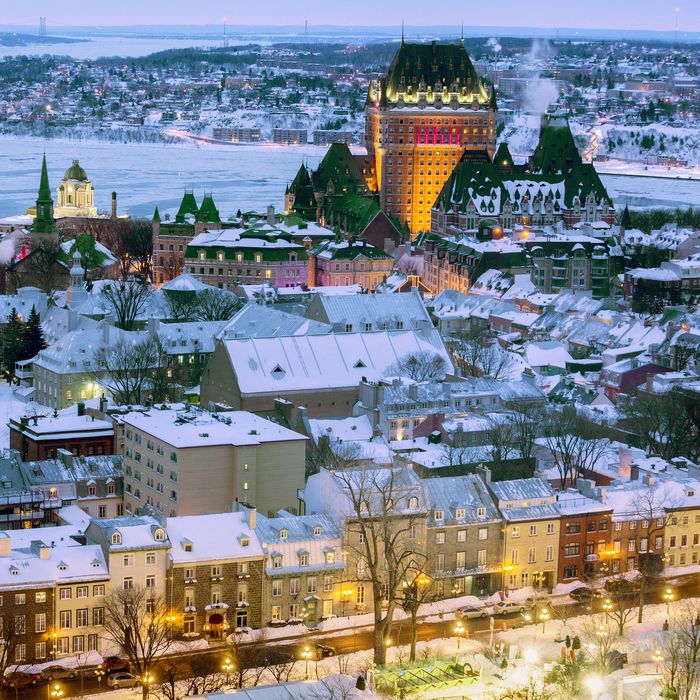 Overlooking Old Québec.
Photo: Renault Philippe/hemis.fr/Getty Images
It's commonly understood that the best way to explore a new place is to go straight to the locals. Each week in the Urbanist, we take that wisdom one step further by seeking out not just locals but local experts — those who are especially well versed in their cities' newest and most noteworthy scenes — to give us insider recommendations. This week, we asked architect Pierre Thibault, of Canadian studio Atelier Pierre Thibault, for his picks in Québec's capital city.
"History and nature are very important to Québec. It's one of the oldest European cities in North America, colonized by the French, then the English more than four hundred years ago. It has an incredible view of the Saint Lawrence River, where the Port de Québec acted as the 'door to North America' in the 19th century, and the mountains. There are so many remnants of its colonial history, visiting feels like traveling back in time. Head to Old Port, a riverside neighborhood with cobblestone streets and old brick buildings, and sit on the terrace at Cafe du Monde (84 Dalhousie Street) for an omelette and cafe au lait. Walk through the historic Old Québec neighborhood to the Promenade des Gouverneurs or Parc Bastion de la Reine where you can have a picnic and see the Citadelle of Québec, an old British fortress. You can get by in Québec if you don't know French, though you will have an easier time if you know a few words. You'll find most people know a little English or will be happy to accommodate you."
His Other Musts
Hotels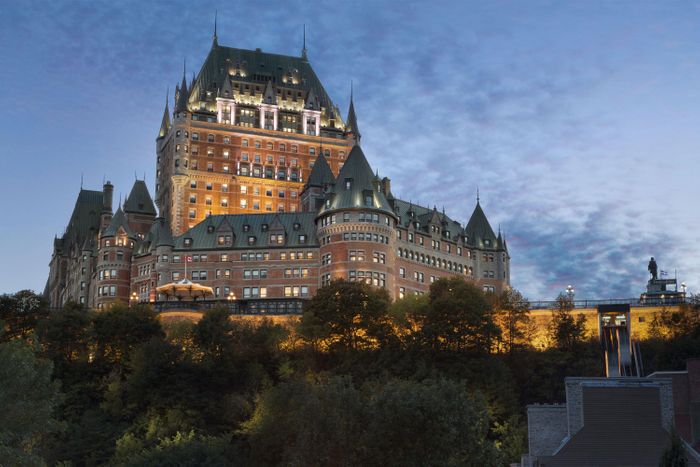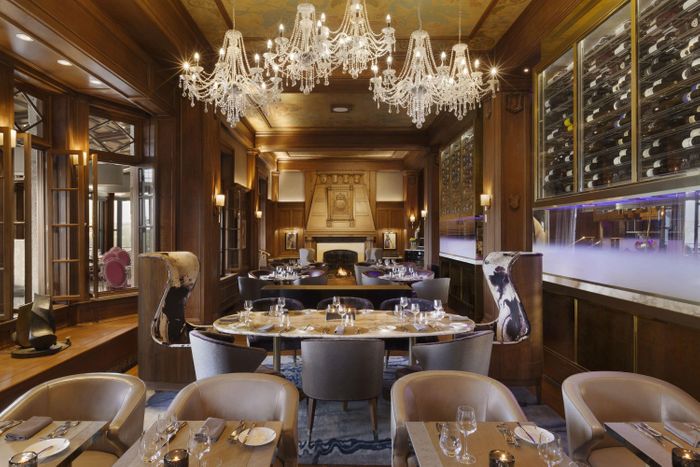 "Château Frontenac (1 Rue des Carrières) is like a small city in a castle. The view of the Old Quebec and the Saint Lawrence River is fantastic. You arrive in a courtyard and enter through a grand hall and main lobby that has huge wood panels, chandeliers, and royal-blue coffered ceilings. You feel like you're at the end of the 19th century. It has more than 600 rooms: I prefer the ones that have a turret because you feel like you're really in a castle. It has everything: a swimming pool, restaurants (Bistro Le Sam has a great view of the river), shopping (at Lambert & Co. you can find locally made wool socks and blankets), and on the weekends there's afternoon tea service at the Place Dufferin restaurant. My favorite time to visit is around Christmas. They decorate the trees, everything is covered in snow, it's magical."
"Auberge Saint Antoine (8 Rue Saint-Antoine) is a luxury boutique hotel, owned by Québec's famous Price family, that's very close to the Musée de la civilisation and a five-minute walk to the Old Port of Québec. It feels like you're entering a large house, not a hotel. The hotel's three buildings are historic, converted from maritime warehouses, but the space mixes contemporary furniture with museum-level artifacts, some displayed behind glass. There are 95 rooms and each is different — some have private terraces, views of the river, exposed brick walls, or salons. The Auberge also has a lot of little nooks where you can read or have a coffee. It's very quiet. They even offer a 20-minute archaeological tour to learn more about the historic site, Ilôt Hunt."
Restaurants
"Chez Boulay-bistro boréal (1110 Rue Saint-Jean) is a reinterpretation of a Nordic cuisine with products from around Québec. They'll have a pie, but then add a special element from their garden, like cheesecake with confit red currant or meringue pie with sea buckthorn and caraway seeds. I love French wines and they have a nice selection. They have incredible fish dishes with Arctic char, cod, or scallops; delicious potage du jour; and an apple tart that reminds me of my grandmother's. Battuto (527 Boulevard Langelier) is a very small Italian restaurant, maybe 20 tables. I lived in Rome for a year, and this restaurant takes me back there. The menu is very small — there are only three pastas available every night. It feels like you're in a home. You eat around the kitchen. The pasta is incredible. My favorite is a very simple one with really small tomatoes and cheese. You will think you could cook this at home but you can't. I love the simplicity, but at the same time you taste every element in it. They have a great list of Italian wines. A great new restaurant is ARVI (519 3rd Avenue), walking distance from the Old Quebec. It's very popular right now, so make a reservation ahead. The menu has a lot of imagination. Every week is different. Sometimes it's Italian, sometimes it's local. Recently, they've had dishes like duck with matcha and red cabbage, or guinea fowl with squash and squid ink."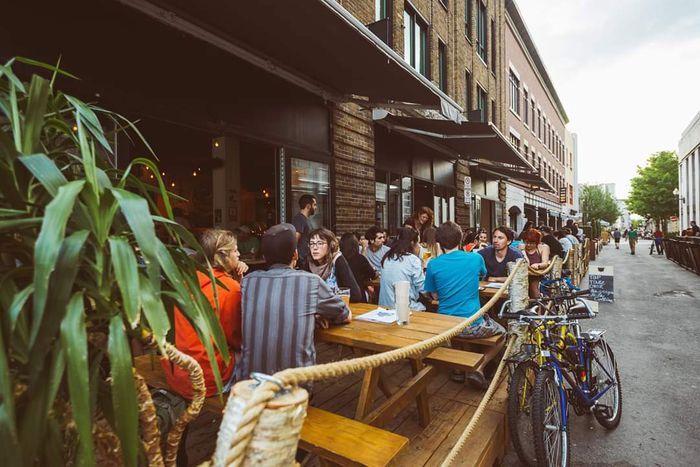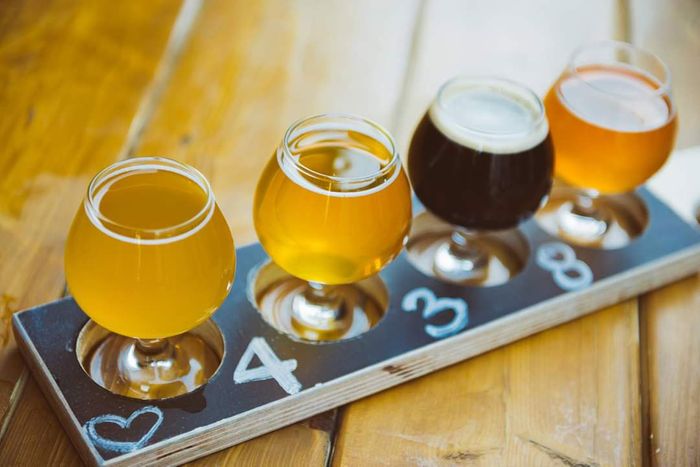 Bars
"Saint-Roch district is a good place for nightlife. You have many bars on Rue Saint Joseph. I go to Noctem Artisans Brasseurs (438 Rue du Parvis) after work for a beer. It's a brewery and pub. They brew more than 30 different types of beers, and there are usually 16 available on tap. The space looks Scandinavian — a lot of wood, very simple furniture. Le Projet (399 Rue Saint-Jean) is a microbrasserie that has 24 locally brewed beers, ciders, and even kombucha on their menu, including brews from La Chasse-Pinte, À la Fût, Cidrerie Michel Jodoin, Cidrerie Milton, and Lao Kombucha. It's a good place to try Québec's own beer. I like it because it's a mix of young people and older ones. If you like cocktails, L'Atelier (624 Grande Allée E) is one of the best places in town. It's not as casual as Le Project, you have to dress up a little."
Museums and Attractions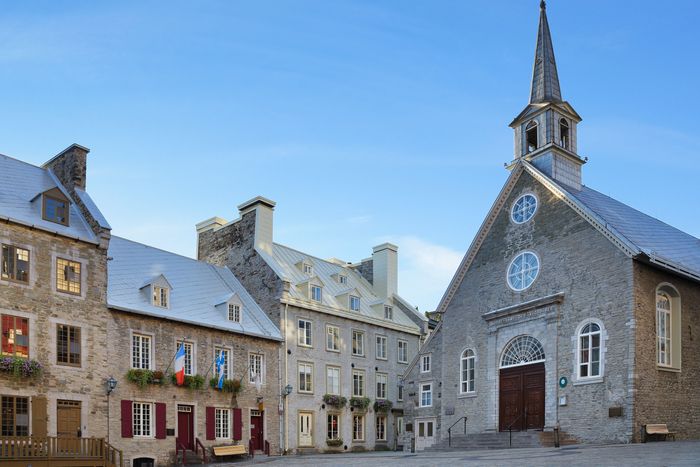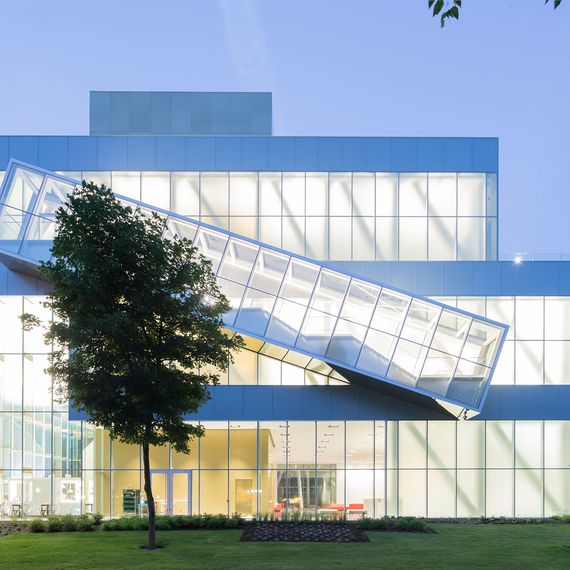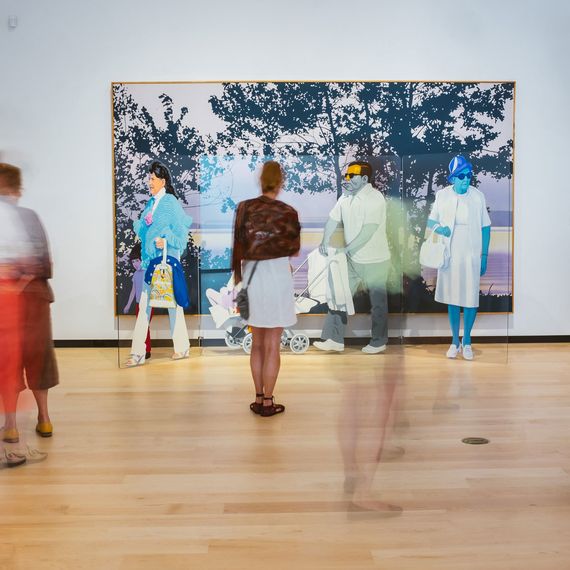 "Place Royale is a historic square in Old Québec that's close to the Saint Lawrence River. There you can see a lot of old French architecture, including the Notre-Dame-des-Victoires (32 Rue Sous le Fort), which is one of the oldest stone churches in North America. The Old Quebec neighborhood isn't so big, but it's a pleasure to walk around and look at the mix of English and French architecture there. We have a lot of museums where you can learn about the history of Québec, including the Musée de la Civilisation in Old Port and the fine art museum Musée National des Beaux Arts du Québec (179 Grande Allée Ouest) in Battlefield Park, the biggest park in Québec. Right now, the museum has an exhibition tracing the art of Québec from the first arrival of Europeans on the continent as well as a beautiful collection of Inuit art and sculptures. The museum's restaurant Tempéra Québecor is also great. It opens to the street and you can see the historic Plains of Abraham, the site of two battles in the Seven Years' War, in Battlefield Park. If you want to see more Inuit art, Galerie Art Inuit Brousseau (35 Rue Saint Louis) has a very unique and important collection."
Theaters
"Le Diamant (966 Rue Saint-Jean) is a new theater that opened in 2019. The architecture is interesting; the new building is built around the preserved façade of the old building. It is the new home for the famous Canadian playwright and director Robert Lepage's theater company Ex Machina. It's a great place to discover his work. He's created a lot of opera and theater over the years, and has presented his work at the Metropolitan Opera in New York. Right next door is the Palais Montcalm (995 Place D'Youville), which is more about classical music. Le Théâtre du Petit Champlain (68 Rue du Petit Champlain) is a very small theater for concerts and stand-up shows. If you like intimate theater spaces, it's the best one. You feel like you're in the singer's home."
Skiing
"We have skiing in nearby Mont-Sainte-Anne (2000 Boulevard du Beau Pré), about a 30-minute drive, and Le Massif de Charlevoix (1350 Rue Principale), about an hour drive northeast. Le Massif has an incredible view onto the Saint Lawrence River. There's only one ski area, so you're facing the river the whole time. Le Massif also has two main chalets, one at the base and another on the summit, and they often have live music. It's a very nice place to hang out before and after skiing. Mont-Sainte-Anne is closer to Québec City and is much bigger than Le Massif. Mont-Sainte-Anne also has the largest cross-country ski area in Canada. Very very good cross-country skiers go there. They ski so fast. It's unbelievable."
Day Trip
"Île d'Orléans (or Orleans Island) is our version of the Hamptons. It's about 20 miles long. There are buses to go there, and it's also possible to rent a car and drive there. It's a 15-minute drive, but it feels like you're in the countryside. Stay at the Auberge La Goéliche (22 Rue du Quai), which is right on the southern tip of the island. It has a lovely view of the river and beautiful gardens, a nice place to take a long walk and have a coffee. I love Restaurant La Goéliche. The dining room has a glass roof and there's also an indoor and outdoor terrace that overlooks the river. The island has lots of orchards to pick your own apples, strawberries, and raspberries, as well as a famous chocolate shop, Chocolaterie de l'Ile d'Orleans (8330 Chemin Royal). On the road to Île d'Orléans just before the Orleans Island Bridge, you can also visit the Chute Montmorency (or Montmorency Falls). It's 30 meters higher than Niagara Falls. There's a promenade at the top where you can view it and perceive the power of the water."