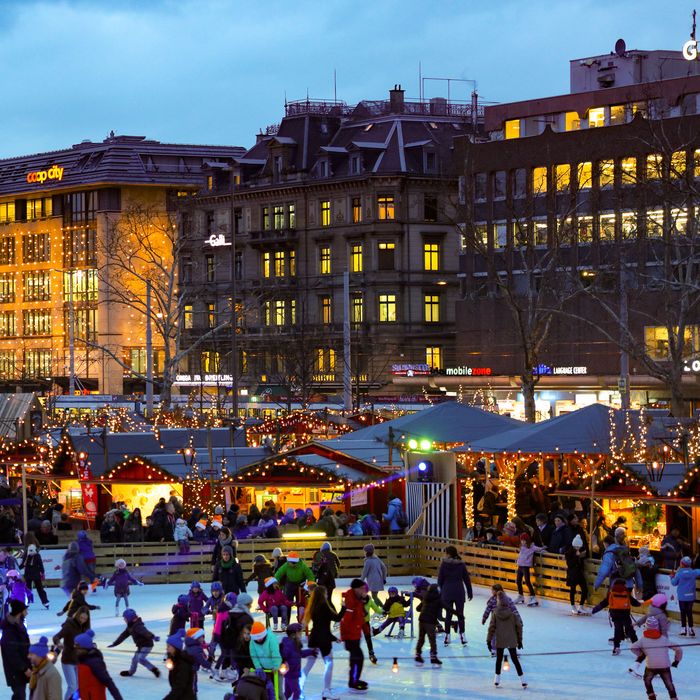 Christmas market in Zürich.
Photo: vidamoments/Getty Images/iStockphoto
It's commonly understood that the best way to explore a new place is to go straight to the locals. Each week in the Urbanist, we take that wisdom one step further by seeking out not just locals but local experts — those who are especially well versed in their cities' newest and most noteworthy scenes — to give us insider recommendations. This week, we asked chef Stefan Heilemann, of the two Michelin-starred Ecco Zürich, for his picks in the Swiss city.
"Zürich is a cosmopolitan city that can offer many exciting things to do, yet it has the charm of a small town with only 400,000 inhabitants. The Zürich lake and access to Üetliberg, Zürich's 'home mountain,' make it an adventure lover's paradise. It has also developed into a food city and there is much to discover. Most guests have the classic fondue or raclette in mind, which is of course a big part of Swiss culture, but the culinary scene is a great mix of tradition, internationality, and modern young innovative concepts. There are always several pop-up restaurants as well, so it never gets boring. My perfect day would start with breakfast in one of the many small and cute cafés in the old part of Zürich, called Niederdorf, followed by a quick and cool swim in the Limmat river in one of the open air 'badis.' If you aren't a swimmer, you can go for a hike up the Üetliberg, for an amazing view over the city and the lake. In clear weather you even see the alps in the distance. End the day with a classic cheese fondue and then a drink in the Tales Bar."
His Other Musts
Hotels
"The Atlantis by Giardino, Zürich (Döltschiweg 234), where my restaurant Ecco Zürich is located, is steeped in celebrity history. It's been visited by Steve McQueen, Freddie Mercury, and Muhammad Ali. The hotel, which is at the foot of Üetliberg mountain, has gorgeous green surroundings and a stunning city view. The style is a mix of retro-contemporary design with dark wood, natural stone, and then pops of color. All rooms and suites were redesigned in 2015 and come equipped with custom-made Italian furniture and a Nespresso coffee machine."
Restaurants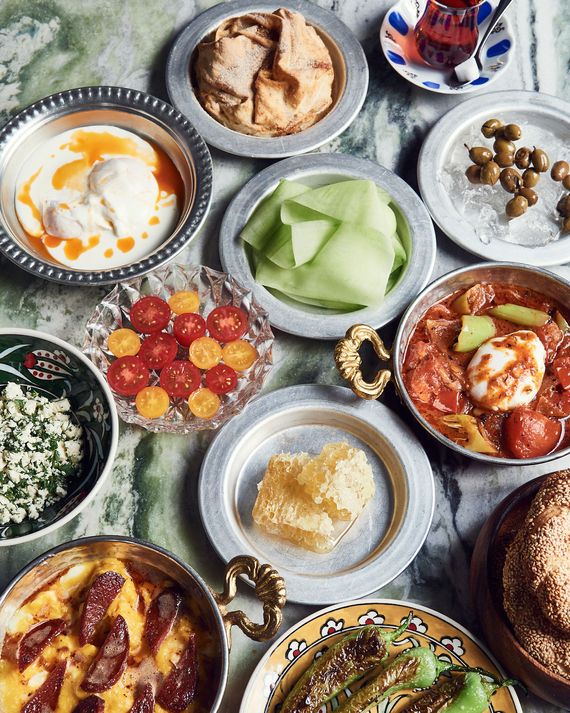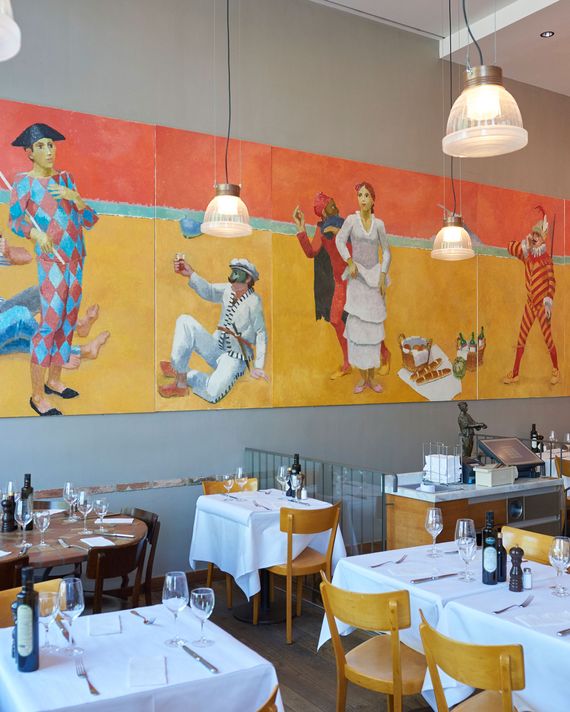 "My favorite restaurants are ROSI (Sihlfeldstrasse 89), traditional Bavarian food cooked with love, and Gül (Tellstrasse 22), whose menu is a journey through Turkey. ROSI has dishes like pickled herring, Lyoner sausage, and wild game from local hunters. On weekends, it does a Bavarian-style brunch with smoked salmon, Strammer Max (ham and fried egg sandwich), and Arme Ritter (French toast). Gül's menu is based from a charcoal grill. There's grilled lamb, octopus, chicken, and vegetables. Hato (Brandschenkestrasse 20) is a great Japanese fine-dining restaurant with dishes like bluefin tuna omakase, grilled black cod, and yuzu mochi. Of course my own restaurant Ecco Zürich is an absolute must try. Our cuisine focuses on the natural flavours of seasonal ingredients that come together to create an unexpected result, like Norway lobster with butternut pumpkin, yellow curry, and kaffir lime. The old town, Niederdörfli, still has the best restaurants. There, Bauernschänke (Rindermarkt 24) is a nice new concept by chef Nenad Mlinarevic. The menu is a collection of 13 to 15 different sharing plates like veal tatar, pulled pork belly, and roasted cabbage. After a long night out I love Fat Tony (Langstrasse 135) on the 'party street' Langstrasse or the Italian restaurant Santa Lucia (Theaterstrasse 10) at Bellevue. At Fat Tony you have to order a piece of pizza, my favourite is the Pizza Fat Tony with tomato, mozzarella, meatballs, and basil."
Swiss Restaurant
"You have to try zürcher geschnetzeltes at Kronenhalle (Rämistrasse 4). It's a typical Swiss dish and this restaurant is famous for it. Classically, the ingredients are sliced veal strips, white wine, cream, and demiglace, with a rösti, the traditional Swiss shredded potato cake, as a side. Kronenhalle has been open since 1924 — Yves Saint Laurent, Pablo Picasso, and James Joyce have all dined there. Now, you'll see financial people eating there. It has dark walls, white table cloths, red leather banquets, and paintings by artists like Marc Chagall, Ferdinand Hodler, and Alberto Giacometti. It's like a museum."
Bars and Nightlife
"The best place to stroll through for bars and pubs is the Langstrasse. If you are a wine lover you should try Bü's (Kuttelgasse 15), a restaurant, bar, and wine shop. The wine list is 60 pages, and they have a very nice outdoor patio. My favorite bar is the Tales Bar (Selnaustrassse 29). It has one of the most interesting cocktail menus to offer in Zurich, divided into sections like classic and tiki, in a leather-bound book. Trust the barkeepers' recommendations. They have great hosts, and it's open until 3 a.m."
Shopping
"At Globus Delicatessa (Schweizergasse 11), which is part of the Globus department store, you will find the best food selection in Zürich. There are all sorts of delicacies, a huge fish counter and butcher, and, in the right season, special fruits and vegetables like yuzu, kalamansi, kaffir limes, and Swiss asparagus. For chocolate I would recommend Felchlin chocolate from Ibach, Switzerland. At Max Chocolatier (Schlüsselgasse 12) you'll find a big range of pralines, chocolate bars, and drink chocolate, all made with Felchlin chocolate."
"Luxury shopping, I would for sure recommend the Bahnhofstrasse, which is a street in downtown Zürich. There are 24 stores for watches, including Beyer Chronometrie, which has its own watch museum in the basement. But I like shopping at Im Viadukt (Viaduktstrasse) in Zürich West, a more industrial neighborhood and shopping district. There are many interior-design shops and clothing boutiques, like the collaboration store between Colorful Standard and Rains. The interior-design shops offer a lot of choice, including Sibler for household goods and Timetunnel Living for mid-century furniture and small accessories.
Museum
"The Muzeum Susch (Sur Punt 78) in Switzerland's Engadin Valley, two and a half hours away from Zürich by car, opened to the public this year. The museum is a work of art on its own, built from repurposed remains of the vicarage, hospice, and brewery spaces of a monastery established in the year 1157. Inside, around 5,000 square feet of temporary and permanent gallery spaces house cutting-edge contemporary sculptures, paintings, and installations. The collection focuses on conceptual art and female artists, like an upcoming exhibition with artist Carolee Schneemann and permanent installations from Monika Sosnowska and Magdalena Abakanowicz."
Day Trip
"In more or less one hour's drive, there is already the opportunity to ski. Sattel-Hochstuckli and Atzmännig are good for beginners and families because they're pretty small, while resorts at Mt. Titlis and Rigi are more scenic and have more slopes. Or you can go less than two hours away to Säntis mountain in Appenzell, part of the Swiss Alps. Lucerne, an hour south of Zürich, is like a typical painting of Switzerland. You have an even better view of the mountains. It has a very nice old town for shopping, as well as tours on the boat on Vierwaldstättersee (or Lake Lucerne)."