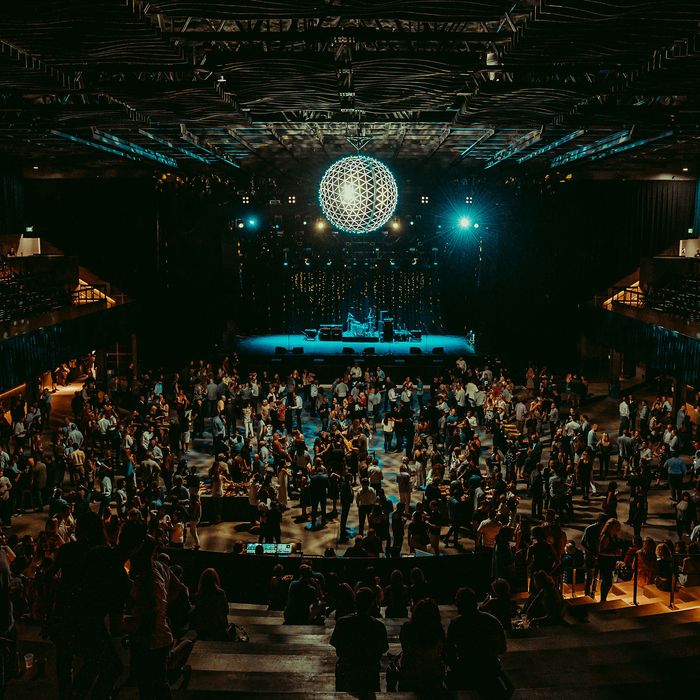 The Mission Ballroom opened in August.
Photo: Courtesy of Mission Ballroom
It's commonly understood that the best way to explore a new place is to go straight to the locals. Each week in the Urbanist, we take that wisdom one step further by seeking out not just locals but local experts — those who are especially well versed in their cities' newest and most noteworthy scenes — to give us insider recommendations. This week, we asked artist Anthony Garcia Sr., of Birdseed Collective and Alto Gallery, for his picks in Colorado's capital city.
"For a long time it felt like Denver was a hidden gem. Some people expect it to be a cow town. It's definitely not that. The art scene has really been growing over the past ten years. River North Art District, a.k.a. RiNo, is one of the up-and-coming arts neighborhood. Every street is covered in murals. The Meadowlark Kitchen (2701 Larimer St.; 303-293-0251) is probably my favorite restaurant-bar in the RiNo. The owner has been supporting artists for a long time and they have murals on the outside of the space and rotating works from local artists inside. Denver is really good at giving jobs to artists and supporting the arts. For years, one-percent of capital construction funds for new or renovated state buildings has gone toward public art. The city has more than 300 pieces of public art now. My space, Alto Gallery (4345 W. 41st Ave.), is one that's able to support local artists while still attracting big names. Because we're a non-profit, our artists aren't pressured to sell sell sell and they can work on immersive works."
His Other Musts
Hotels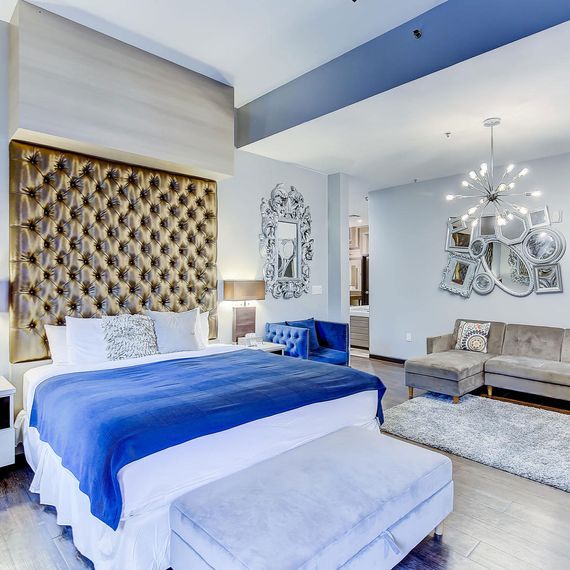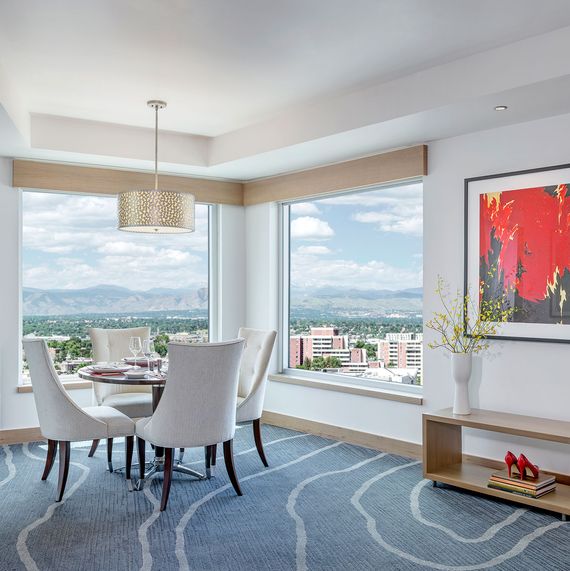 "The Nativ Hotel (1612 Wazee St.; 720-485-6450) is a sexy downtown hotel. There are only 14 rooms, but each has its own feel. It's very modern, lots of concrete and steel. I did some graffiti in one of the rooms, and other artists painted others. A few rooms also have private balconies. They have a club downstairs called Stereo Lounge, which has been the after-party spot for Denver Fashion Week the past few years. The ART hotel (1201 Broadway; 303-572-8000), which is right across the street from the Denver Art Museum, is much bigger. It has a lot of original artwork in the rooms and the lobby. Right before you enter the hotel, there's a light installation by Leo Villareal with 22,000 LED lights. The rooms are decorated with lots of pops of color, and you can see the Rocky Mountains from some. The Nativ Hotel has more of a street-art feel, while the ART hotel feels more like a museum-gallery space. The ART hotel also has a complimentary car service if you're going within two miles of the hotel."
Street-Art Neighborhood
"There's a big art festival in the RiNo Art District called Crush Walls: International and local artists come together for a whole week and paint the whole neighborhood with different murals. Crush Walls' headquarters is also the main gallery that displays street art when the festival isn't happening. They have a map to find local street art, which is down alleys, on every block, on both sides of the train tracks. Right behind the Denver Central Market is the main alley that has most of the murals and work from big-name street artists like Shepard Fairey and Cryptik. RiNo doesn't have as many galleries as it used to but Dateline Gallery shows very contemporary and experimental art and up-and-coming artists like Jeromie Dorrance. "
Museums and Galleries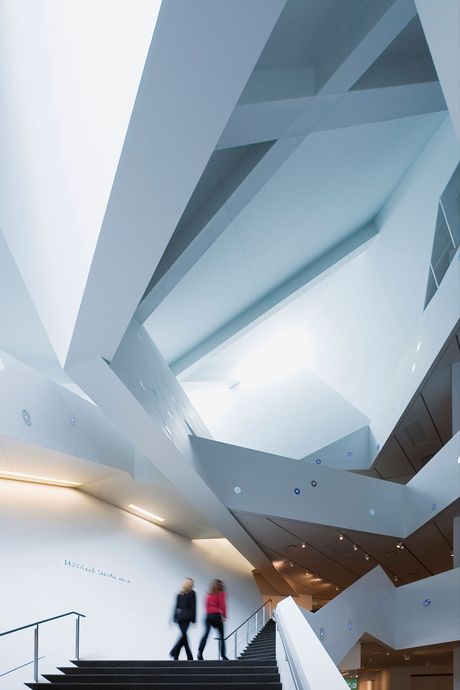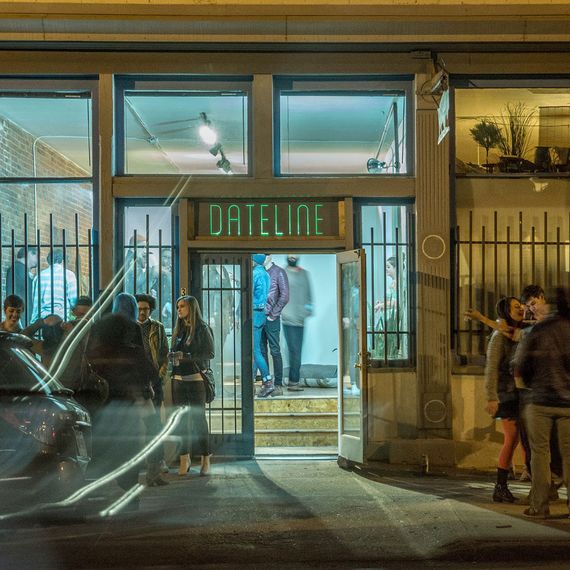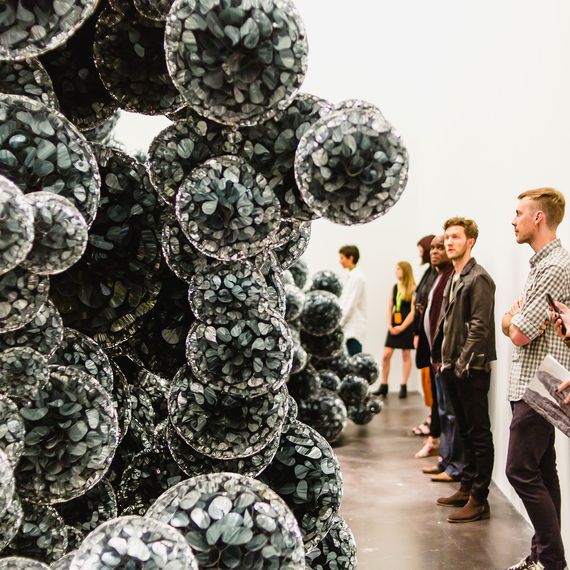 "The Denver Art Museum (100 W 14th Ave Pkwy.) is the obvious, massive art museum collection and they've been doing more with local artists, including residency programs. Right now, Juntae TeeJay Hwang is the 'creative-in-residence' and is working on performance art there. The Museum of Contemporary Art Denver (1485 Delgany St.) is a real gem, though. It's much smaller in scale compared to the Denver Art Museum, but the collection is more cutting-edge. In 2018, they showed a retrospective of Tara Donovan's work, which was very popular, and they regularly host these Kitchen Table talks where artists, activists, and scholars come together to talk over dinner. For galleries, Leon Gallery (1112 E 17th Ave.) and Black Book Gallery (304 Elati St., by appointment only) are both big names. The main area for galleries is Art District on Santa Fe. Every type of artwork is over there. This is where you want to go on First Fridays. You can just hop in and out of galleries all down Santa Fe Drive. Make sure you stop by CHAC Gallery (222 Santa Fe Dr.), Museo De Las Americas (861 Santa Fe Dr.), Spark Gallery (900 Santa Fe Dr.), and 965 Project Gallery (965 Santa Fe Dr.)."
Restaurants
"There are two family restaurants that have the most authentic Southwest food in Denver. Mexico City Restaurant (2115 Larimer St.; 303-296-0563) has great fried tacos. (I prefer the chicken.) It's basically a deep fried taco, but it's an old family recipe. It's what Denver is all about. They also have a Mexican hamburger, which is a burrito with a hamburger patty inside it. It's smothered in pork green chili, made with pueblo green chiles. It's almost like a stew, but it's nice and thick like a gravy. We pour it on everything around here. Almost every Mexican-Southwest restaurant in Denver will have these dishes, but if you want the flavor of real Denver go here. The other is El Toro Restaurant (4957 Colorado Blvd.; 303-393-7809), which I've been going to for 20 years. They have a similar menu and recipes. Mexico City gets pretty busy because it's near the baseball park, so I go to El Toro if I want a more neighborhood feel."
Breakfast
"Butcher Block Cafe (1701 38th St.; 303-295-2915) has the best breakfast in Denver. It's one of those low-key spots that's been doing the same thing for years, but it's becoming more trendy because of its proximity to downtown and the RiNo area. It looks like an old-school diner: There's a long bar all the way across the restaurant and you can see into the kitchen, everyone in the back cooking and yelling at each other. I get the roundhouse breakfast with eggs, ham, cheese, bacon, sausage, and hashbrowns, smothered in green chili."
Nightlife
"Every artist that's coming through Denver seems to be playing at the Mission Ballroom (4242 Wynkoop St.; 720-577-6884). Usually Red Rocks (8300 W. Alameda Pkwy, Morrison) is our high-end, big-act venue, but Mission Ballroom is filling that gap when it gets cold outside. They recently had Wu Tang, Bob Dylan, and Chevy Metal. It's kind of an immersive art space. They hired a lot of artists to do work on and around the venue. I actually painted the entrance with rays of color and light, so when you first walk into the space, it's like walking from one dimension to another. There is also work by local graffiti writers behind the building. It's a big space, but it's also small enough to still feel intimate when you're watching a concert. You can fill up the whole space and still feel like you can see the stage well."
Attractions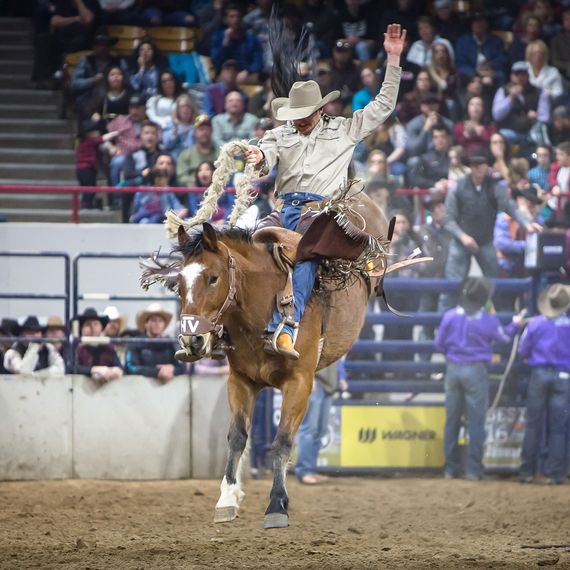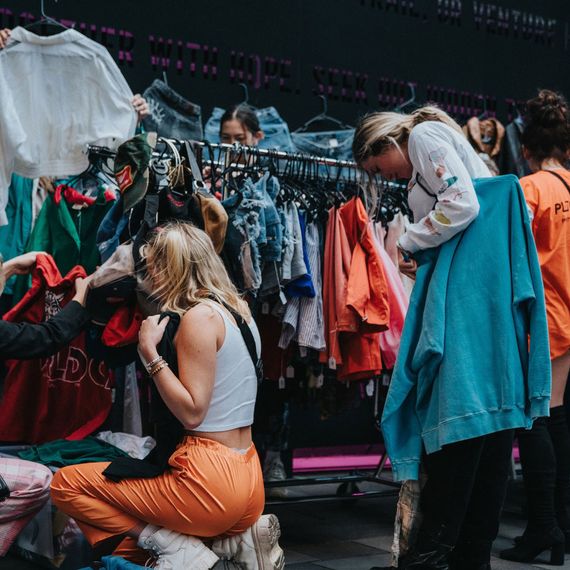 "In January, we have the National Western Stock Show, which is a big thing in Denver. There's a big parade where they walk all the horses and other animals downtown. People are trading and selling stock animals, and giving awards for the best goat or what have you. I'll usually check out a rodeo with my family. It's probably more fun for the kids than adults, unless you're really into rodeo. Thrifting is big here. Each year, Denver hosts Thrift-Con. It's a traveling convention that started here and returns every summer. It's pretty wild, there are endless booths of different antique, vintage, and secondhand clothes, accessories, furniture, and knicknacks. I would definitely recommend walking around a few times before deciding to buy anything."
Day Trips
"Glenwood Springs is a tucked-away small town that's surrounded by mountains and trees. It's about a two-hour drive from Denver. That's where I go to escape, turn off my phone, and go for a hike. In Glenwood Springs, you can see mountains on both the Red Mountain and Transfer trails. You can find the Doc Holliday Trail, who once lived in Glenwood Springs, and you can follow signs to his grave at Linwood Cemetery."