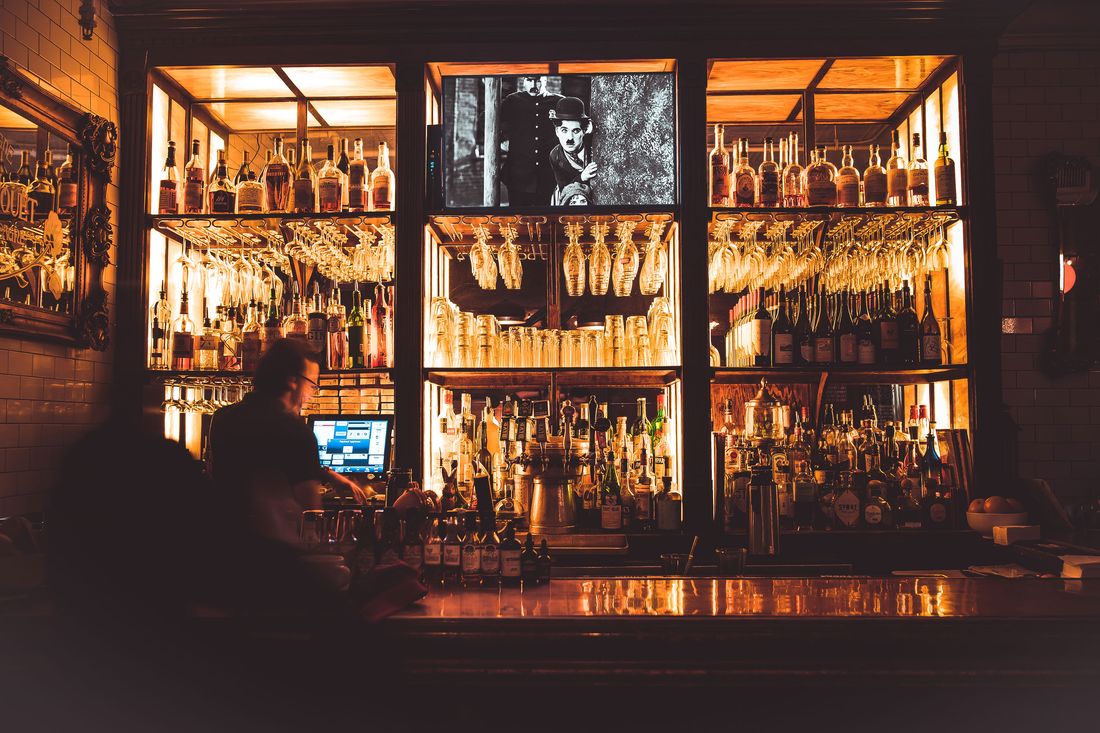 At
Westport Café
, the cocktails are "next level," says interior designer Spencer Sight. "Fan favorite is the Milk Punch," made with bourbon, cognac, apple, ginger, citrus, black tea, and clarified milk.
Photo: Courtesy of Westport Cafe
It's commonly understood that the best way to explore a new place is to go straight to the locals. Each week in the Urbanist, we take that wisdom one step further by seeking out not just locals but local experts — those who are especially well versed in their cities' newest and most noteworthy scenes — to give us insider recommendations. This week, we asked interior designer Spencer Sight, owner of the forthcoming No Vacancy guesthouse, for his picks in the Missouri city.
"Kansas City has the ease and accessibility of a town with the action and attractions of a city. For a long time, it was considered flyover country, but now people are starting to take notice, one industry at a time. Artist and designer Peggy Noland is making waves across the country with her metallic- and fur-wrapped cars, but she got her start as a fashion designer in Kansas City with a concept store and recently returned for her first solo show at Crossroads Hotel. The design culture is thriving. Each spring, KC Design Week brings together thousands of designers, students, artists, and architects for conversations, workshops and presentations. A lot of first impressions about Kansas City relate to barbecue. It's a fair association because the BBQ here is unmatched, but it tends to overshadow the deep cuisine scene. The past five years has been an edible revolution: James Beard-winning chef Michael Smith recently opened an Italian restaurant Farina (1901 Baltimore Ave.; 816-768-6600) in the Crossroads Arts District, and James Beard-nominee Michael Corvino launched a new fast-casual diner, Ravenous (1830 Walnut St.; 816-575-7714) around his beloved burger."
His Other Musts
Hotels
"The Raphael Hotel (325 Ward Pkwy; 816-756-3800) in the Plaza neighborhood is historic. Housed within an Italian Renaissance Revival style building, it was added to the National Register of Historic Places a decade ago and is considered Kansas City's first boutique hotel. It's an upscale hotel, with 126 rooms decorated with gingham wallpaper, and chandeliers and velvet furniture in the common spaces. It's right near the Country Club Plaza shopping district, which has high-end stores like Tiffany's and Tumi."
Restaurants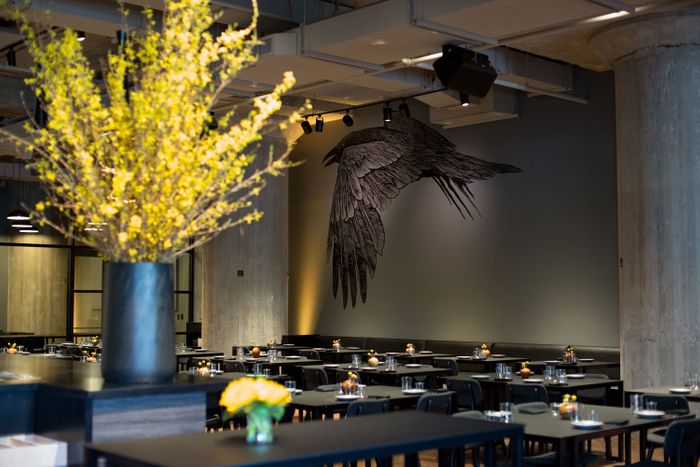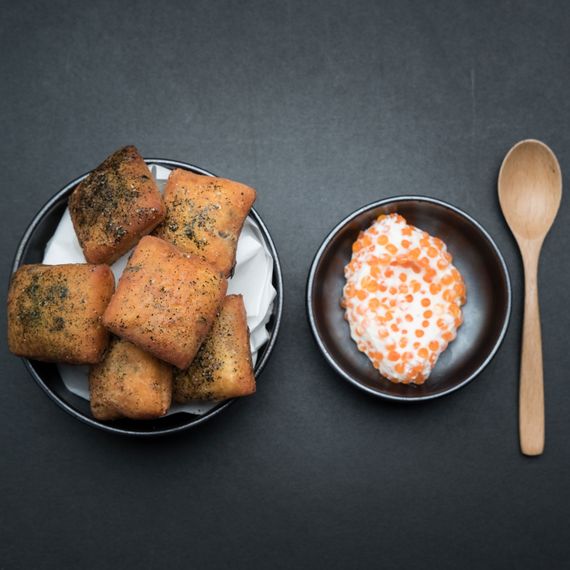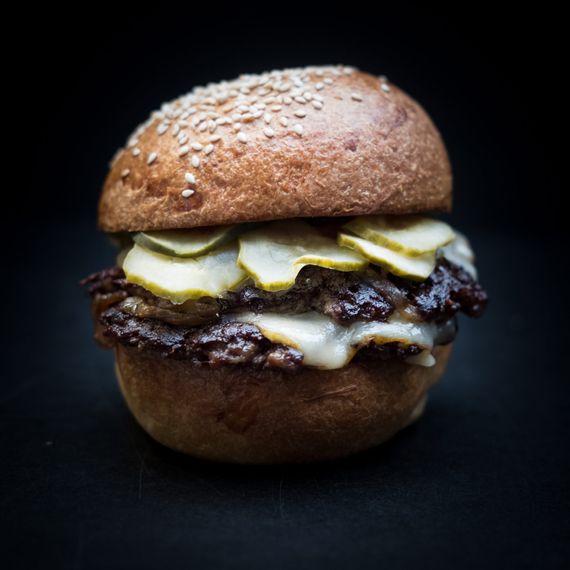 "The aesthetic at Corvino Supper Club (1830 Walnut Street; 816-832-4564), designed by local architecture firm Hufft, is moody and minimalist, a long black bar and dark tables and chairs. The cuisine is modern American and you can choose between the 'supper club' menu of shared plates or the five- or ten-course tasting menu, which changes almost daily. If you do the former, make sure to put in an order of seaweed donuts, which are savory and served with trout roe and cream. It's a little intimidating at first, but once you have one you're addicted. If you can't get a reservation for dinner, check out their late-night menu. I always go for their cheeseburger and an off-menu malt milkshake. My favorite spot for lunch by far is Howard's (1708 Oak St.; 816-721-7835), by Craig Howard, a well-known local chef and urban farmer. It's a combination grocery store and small café with communal tables. The menu items are simple — sandwiches, salads, soup — with locally sourced ingredients, and there's always bluegrass music playing on the speakers. I usually opt for their seasonal salad with veggies, ricotta, and a farm egg, and layer on some organic fried chicken. Bonus: Track down Sam Donnell's waffle stand (@thewaffleiron). He constantly pops up around town at events and coffee shops, dishing out sweet and savory waffles topped with extravagant ingredients like panang curry maple syrup, candied bacon granola, or miso caramel."
Barbecue
"I tend to lean toward the more classic BBQ joints in the less trendy parts of town that offer that genuine experience. Arthur Bryant's Barbeque (1727 Brooklyn Ave.; 816-231-1123) in the 18th and Vine jazz district checks all the boxes. It's been around since the '50s and not much appears to have changed. You can smell the barbecue as you wait in line beneath the Coca-Cola sign and fluorescent lights. Kansas City barbecue is less vinegar forward than Southern barbecue and has a pretty thick, tomato-based red sauce that's super rich and sometimes spicy. Arthur Bryant actually bottles and sells their barbecue sauces. They're known for their ribs, but I love their turkey platter. It's such an indulgence."
Nightlife
"For an underground experience try El Pozo (2139 Summit St). It's a hidden social club in the basement of an old building near the Crossroads that's a late-night hangout for young creatives. It's a guaranteed hangover, but you go for the experience more than the drinks. Inside you'll find a long bar, faux plants, red lights, and a rotation of the city's best DJs. Quixotic (2450 Grand Blvd., Ste. 301; 816-221-6987) is a contemporary aerial and circus arts collective that does fully immersive experiences with live music, contemporary dance, and cirque arts. Their latest show, 'Sensatia,' is cirque cabaret, and most of the show happens overhead, aerial acrobatics on silks and hoops. There's also a fire dancer and opening performances by local artists. When I went, artist-designer Molly Balloons and harpist Calvin Arsenia opened the show."
Brewery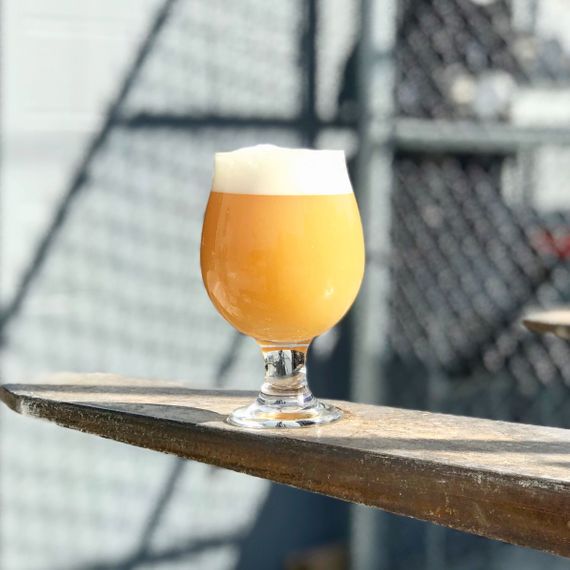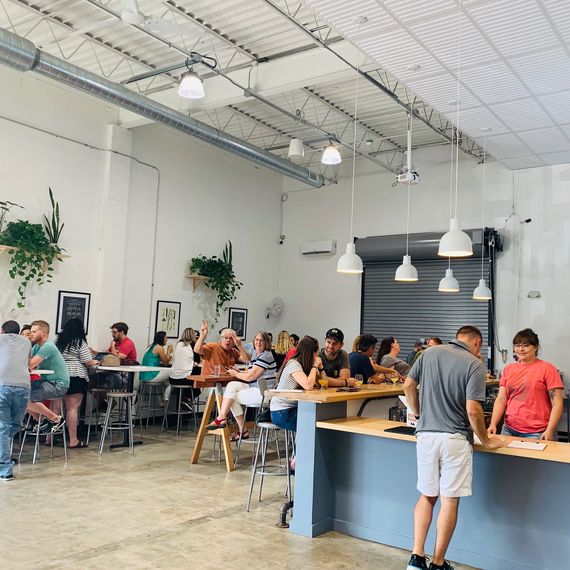 "Alma Mader Brewing (2635 Southwest Blvd.) is the new go-to microbrewery in town. Local brewer Nick Mader opened it after working at Fremont Brewing Company and Boulevard Brewery, and focuses on hop-forward ales and lagers. His staple beer is the unfiltered German-style pilsner, which is very refreshing. The interior is minimal and unpretentious, and the tasting room is bright and open. It's an after-work spot, so it gets crowded during the early evening on weeknights, but Saturday afternoons are a great time to be there. It's also about a five-minute walk to the famed Boulevard Brewery (2501 Southwest Blvd.; 816-474-7095), which was the OG beer maker in town. Visiting the brewery feels pretty commercial now — like you could be in any brewery across the country — but their tap room does have one of the best views of Kansas City. One of my other favorites is Brewery Emperial (1829 Oak St.; 816-945-9625). They've got a beer called the Biscuit, which is so good. It's part English-style pale ale and part American pale ale and tastes like toast."
Museums and Galleries
"In the winter, I love walking through the sculpture park at the Nelson-Atkins Museum of Art (4525 Oak St.), which features works by Claes Oldenburg, Alexander Calder, and Robert Morris, with a thermos half full of Broadway Café coffee (4106 Broadway Blvd.; 816-531-2432). The museum is an institution in the Midwest and contains one of the most epic collections of Asian art in the West. In 2007, the Bloch Building was added in a complementary contrast to the original 1933 Beaux-Arts museum building, where you can find the Bloch Galleries featuring an amazing collection of Impressionist and Post-Impressionist art. Throughout the temperate months, the Crossroads Art District hosts a monthly First Fridays event which brings together 30,000 people. It has departed somewhat from its original purpose as a gallery crawl, but it remains festive and consistently interesting. Definitely stop by Blue Gallery (118 Southwest Blvd.; 816-527-0823) and Haw Contemporary (1600 Liberty St.; 816-842-5877), Jones Gallery (1717 Walnut St.; 816-421-2111), Weinberger Fine Art (114 Southwest Blvd.), which all show predominantly local artists."
Attractions
"Loose Park (5200 Wornall Rd.) is a 75-acre park about four miles from downtown. It feels like an isolated sanctuary. There's a rose garden, tennis courts, a traditional Japanese tea house, and its rolling hills host every tree native to Missouri. It's a truly mystical place to be any time of year for a picnic, or to do yoga. Sometimes local artist Tiffane Friesen hosts full moon meditation ceremonies that include a drum circle, mandala making, and a yoga class. For all your necessary picnic provisions, I would recommend cruising by Bella Napoli (6229 Brookside Blvd.; 816-444-5041), an Italian restaurant, deli, and market. At the National World War I Museum (2 Memorial Dr.), check out the Liberty Memorial, which has the most iconic view of the city. The City Market is a really beautiful place to be in the summertime. It hosts a farmer's market on Saturday and Sunday and is surrounded by a solid selection of local restaurants. Pigwich is in the market, and was just featured on Diners, Drive-Ins and Dives. Another favorite restaurant nearby is Blue Nile, which has the area's best Ethiopian cuisine. I enjoy sitting outside on the patio and watching Kansas City's new streetcar line go by."
Day Trip
"While Parkville, Missouri, is only ten miles north of downtown Kansas City, you feel like you've been transported to the countryside. There are a lot of big old trees and it's super hilly. You're surrounded by water: There's a river on one side and a number of streams. I usually head up there for some fresh air, because there's a pretty good hiking trail (for the midwest) called Parkville Nature Sanctuary. The main stretch of Parkville is super charming and will meet all your post hike needs. I never miss an opportunity to pop into Cool Vintage Watches (105 Main St., Parkville; 816-420-9085), which offers an endlessly interesting collection of vinyl, home goods, outdoor gear, and clothing (and cool vintage watches)."