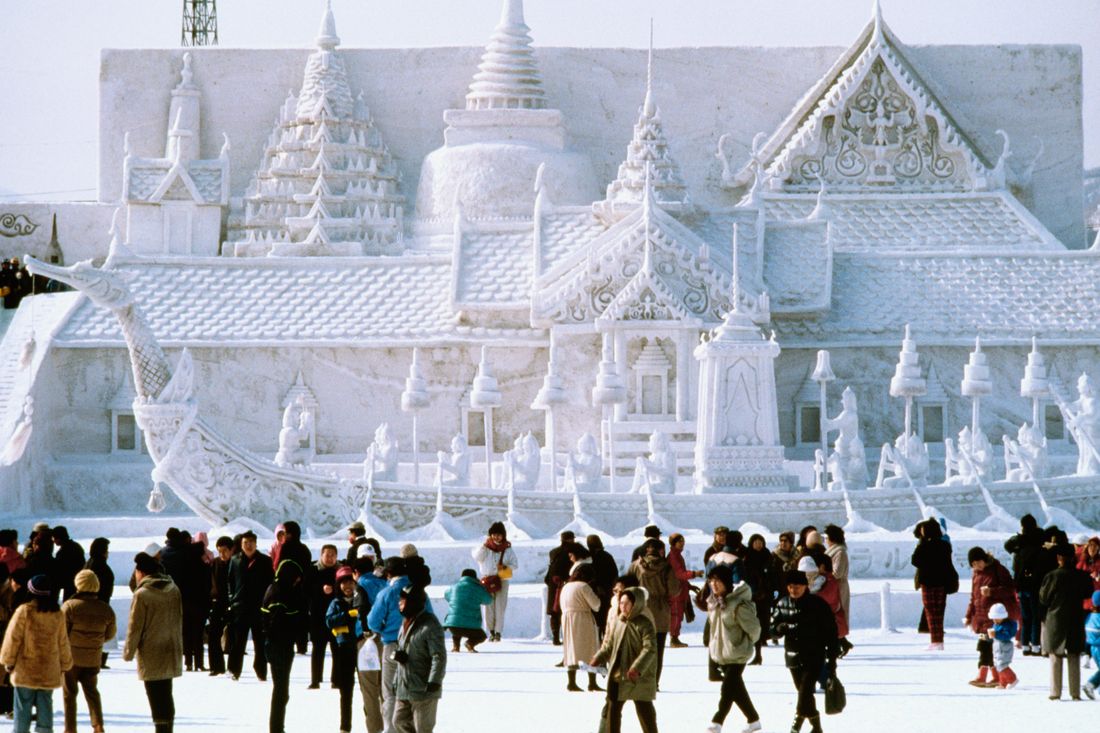 A snow sculpture of Bangkok's Royal Palace at the Sapporo Snow Festival, which began in 1950.
Photo: Glowimages/Getty Images/Glowimages RF
It's commonly understood that the best way to explore a new place is to go straight to the locals. Each week in the Urbanist, we take that wisdom one step further by seeking out not just locals but local experts — those who are especially well versed in their cities' newest and most noteworthy scenes — to give us insider recommendations. This week, we asked chef Makoto Ishii, of Michelin-starred Le Musée, for his picks in the Japanese city.
"Lots of people visit Sapporo during the winter to enjoy skiing and snowboarding and the very well known Snow Festival. (The ice sculptures on Susukino during the festival won't disappoint you, nor will the castles and manga characters made of snow.) However, Sapporo isn't just about snow. It's a city with arts, museums, music, vibrant nightlife, hotels with chic spas, and natural hot-spring water right in the middle of the city. The culinary culture extends far beyond our traditional ramen, including a vast array of authentic Japanese, Italian, and French restaurants. As the chef-owner of Le Musée (Miyanomori 1 14-3-20), we use the best products of Hokkaido's land, mountains, and sea to prepare delicious dishes, like the yakudou, or Musée salad, with fresh vegetables, herbs, and ham served in a dashi of Hokkaido kelp and salmon. You can get around Sapporo via the underground passageway, which links the Sapporo, Odori, and Susukino Stations. It is a major artery of the city. You'll find an array of shops, boutiques, restaurants, and cafés along its lines. The major department stores, like Daimaru, Mitsukoshi, Marui Imai, Parco, Pivot, and the Tanukikoji Arcade, can all be accessed from the passageway."
His Other Musts
Hotels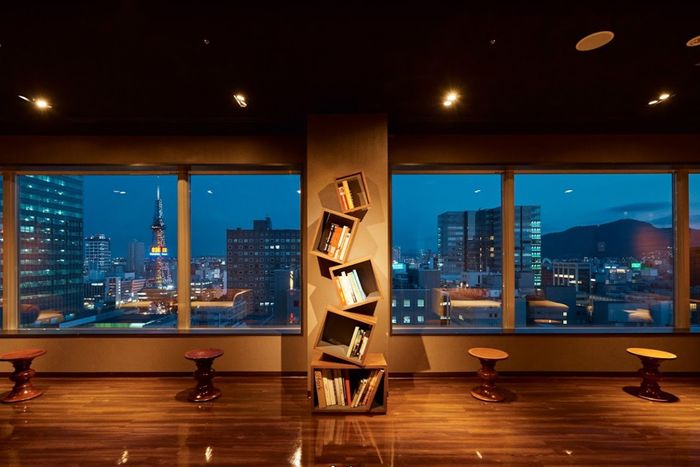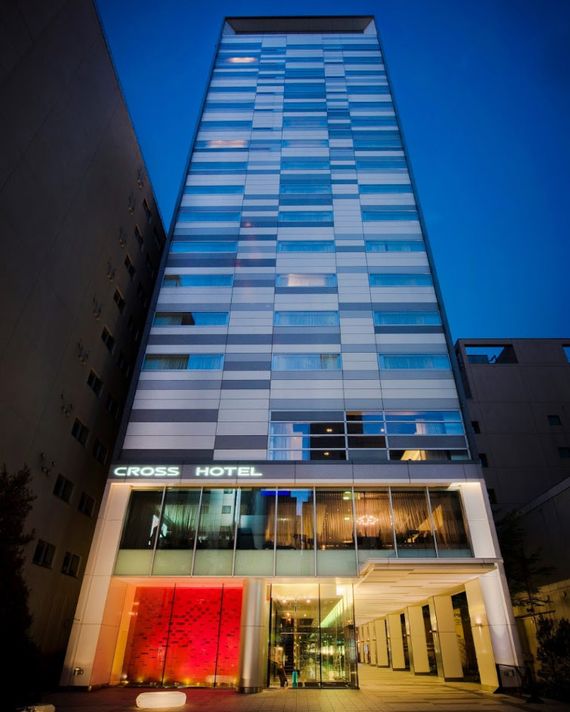 "Sapporo has some classic hotels, like Sapporo Park Hotel (Minami 10-jo Nishi 3-1-1), near Nakajima Park, and Sapporo Grand Hotel (4 Chome Kita 1 Jonishi), a little bit north of Odori Park. These hotels are expensive. However, there are many reasonably priced and exciting small city hotels. My favorite one is Cross Hotel (2-23 Kita Ni-jo Nishi), a chic business hotel near Sapporo Station. The price is reasonable, and the breakfast is very good. What sets Cross Hotel apart is the art in the rooms and lobby, usually by local artists. The skyline view from the top floor is fantastic. There's also a communal bath there, which is available only to hotel guests, so you can take in the view while soaking."
Fine Dining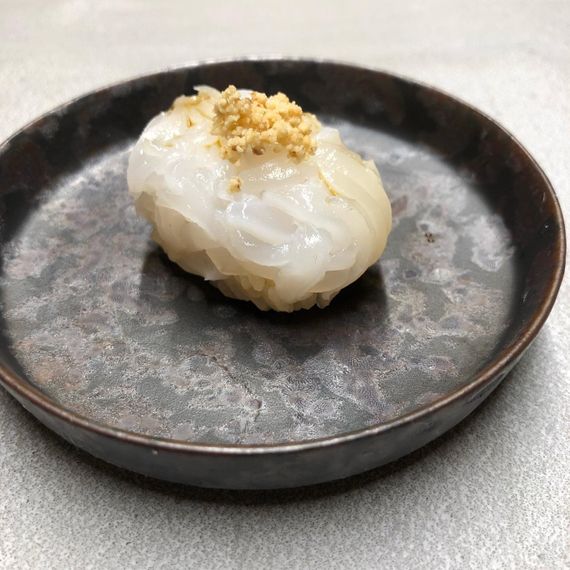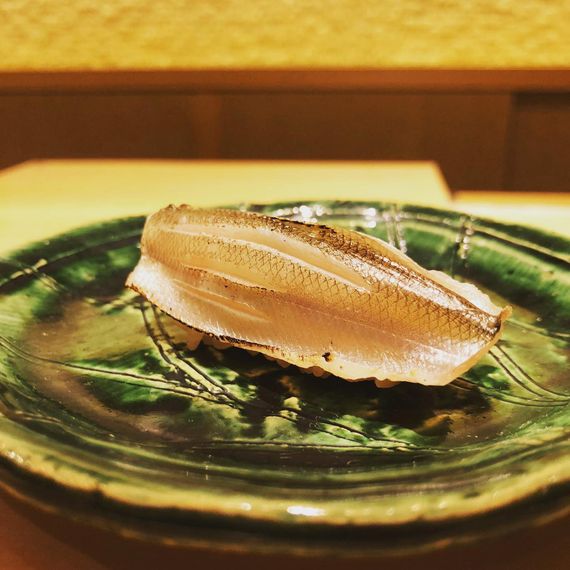 "When I eat out, I usually go to restaurants that offer something unique and out of this world. One such place is TAKAO (23-2-10 Minami 3 Jonishi), an Italian restaurant where the chef uses some long-defunct culinary techniques of the Ainu people of Hokkaido to season the dishes. Wild plants, berries, nuts, and even acorns create exotic flavors for pasta and meat dishes alike, such as scallops with birch and mushrooms. Another one of my favorites is Sushi Ikko (5-31-4 Minami 2 Nishi). The chef uses high-quality fish to create a wonderful display of sushi and sashimi right before your eyes. It might be a bit difficult to get a reservation, so I recommend you call early. The restaurant seats only eight people, so you need some luck, too. The sake selection is fantastic. And then there's Tenchijin (20-2-1 Kita 1 Nishi), which has some of the best sushi in town. A reservation for dinner at Tenchijin might be easier to get than at Ikkou, but you should still call early."
Ramen
"I am not going to try to deter you from visiting Ramen Yokocho (3 Chome Minami 5 Jonishi), the well-known corridor for ramen in Susukino, the red-light district downtown. But if you're willing to go a bit farther west, I would recommend my favorite ramen shop, Toranoko (24-3-17 Minami 5 Jonishi). This ramen will blow your mind. It's known to be spicy; even the lowest, 'normal' level is very spicy for some, but it is the best curry soup ramen. I like to eat a dish called ichinotora, which is ramen served in an oily, spicy, hot soup with a rich curry flavor. It is a different experience from the more ordinary ramen served in soy-sauce or miso-based soup."
Late-Night Eating
"Sumibikabuto Hitsuji (3 Minami 6-jo Nishi, 1F Takara63 Bldg.) is the place I go to for my late-night food. It's open until 3 a.m. and specializes in jingisukan, which is a popular dish in Hokkaido: grilled lamb with vegetables, cooked on a hat-shaped pan over a charcoal fire. They serve fresh cuts of meat, not frozen, and the produce is all from Hokkaido. The waitresses and staff are friendly. The atmosphere is quite interesting because most of the customers are people who work until late at night and young bargoers who come here for a late-night meal. If you don't want to have the roasted meat, you can opt for a light meal like a few oysters and a green salad. But the jingisukan is really delicious meat that goes well with beer. So kampai!"
Breweries and Distilleries
"The Sapporo Beer Museum (9 Chome 1-1 Kita 7 Johigash) and Asahi Brewery (4 Minami 1-1 Nangodori) are located near the city center. Sapporo Brewery (542-1 Toiso) is in Eniwa, about a 40-minute drive. You can also ride the JR Hokkaido trains. My favorite beer is the Sapporo Classic, which is sold only in Sapporo. It has a deep taste and aroma that lingers on the palate. Also, in the nearby town of Yoichi is the Nikka Whiskey Distillery (Kurokawacho 7-6, Yoichicho, Yoichi-gun), where you can enjoy a tasting tour of exclusive, rare whiskeys. I recommend two you must try: Tsuru Limited Edition, which is a blended whiskey, and the Single Cask Yoichi 10 year."
Bars
"I like to go for a drink at Bar Maduro (4 Nishi 2-14-2). It's a cool place to hang out and has unique cocktails, like bourbon with cassis or brandy with herbal tea, bitter chocolate, and rose foam. It's an older crowd, mostly couples and businessmen in suits gathering for a drink after work. The vivid red chairs in front of the counter give it a distinct look, and the lighting is dim. It is a place where time goes slow. If you like sake, Morohaku (Minami 3 Nishi 6) is the place for you. The selection is huge, with sake from every region on the Japanese sake map. For people new to sake, try Otokoyama Kitanoinaho Daiginjo from Asahikawa, Hokkaido. Otherwise, ask the bartender or the waitresses and they'll recommend other great, rare sakes."
Attractions
"The Chuo Oroshiuri Market (Kita 11 Nishi 21 2-3) is a great place to visit. I'll eat anywhere at the market, especially at the small sushi counters. Sushi in Hokkaido is most of the time of great quality, but any restaurant that offers sushi at a very cheap price you might want to avoid. Sapporo Art Park (Geijutsunomori 2-75) is one of my favorite places in Sapporo. I go there to enjoy a walk among the tall trees and gigantic sculptures and to breathe the wonderfully fresh air. In the winter, you can walk around the sculpture garden in snowshoes as part of the Kanjiki Walk. It is a great place for families with children. The Hokkaido Museum of Modern Art (Kita 1-jo Nishi 17-chome) shows some wonderful exhibits, and the permanent collection features Eien Iwahashi, Tamako Kataoka, Kinjiro Kida, and Nissho Kanda."
Underground Shopping
"The underground passageway is divided into three main sections: The section from Sapporo Station to Odori Station is called Chikaho and gives access to Daimaru department store ,where you can shop at boutiques like Cartier, Chanel, Ferragamo, and Louis Vuitton. It also gives access to the JR Tower Hotel Nikko Sapporo and the department stores Estella Place and Esta. You can watch a movie at Estella Place's Cinema Frontier on the seventh floor. The next section, Aurora Town, crosses the Passageway right at Odori Station from West to East. This section has lots of small stores that sell handbags, stockings, socks, and umbrellas. There are coffee shops and standing soba shops, where you can have a quick, cheap meal on the run. Finally, the section between Odori and Susukino, Pole Town, is always buzzing with people. If you want to meet someone for dinner or a drink or whatever adventure in town, Hiloshi, right at the beginning of Pole Town, is the spot to set up your meeting and then get on your way. Pole Town is also near Mitsukoshi, Marui Imai, Parco, and Pivot department stores."
Bathhouses
"I love to visit open-air hot-spring baths, or rotenburo. A nice onsen (hot spring) is Tsukisamu Onsen (20-189-5 Tsukisamu Higashi 1-jo), located right next to the Sapporo Dome stadium on Route 36. After watching a soccer or baseball game at the Dome, just walk a few minutes east and you're at the door. You can rent a locker and towels. It also offers an early-bird special some days of the week. Monday mornings from 6 a.m. to 9 a.m., the prices start at ¥600; and on Wednesdays from 10 a.m. to noon, the price is at ¥980. At other days and times, the price is at ¥1,300."
Day Trip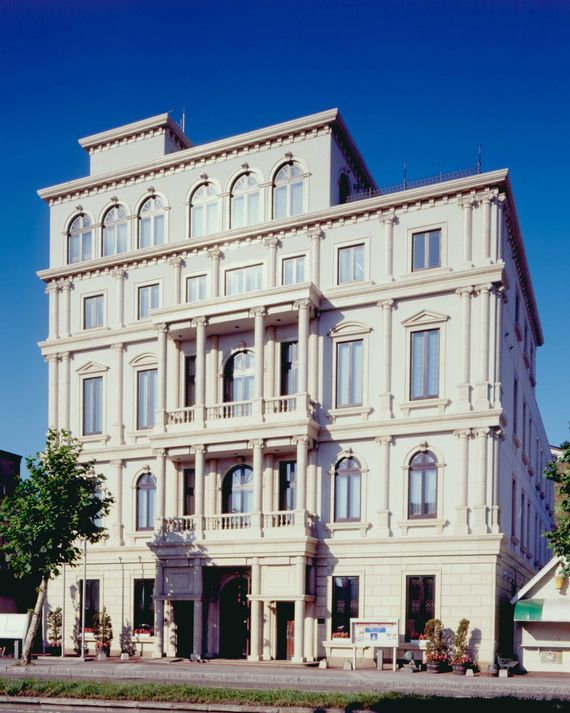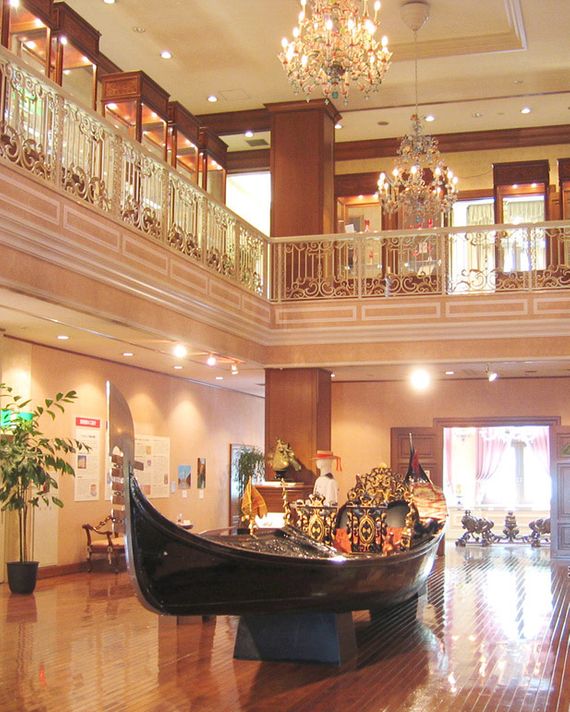 "Otaru is just next to Sapporo, a 45-minute drive northwest. It's well known for its glass shops, and the one worth visiting is Kitaichi Glass (7-26 Sakaimachi). They carry the Otaru Kiriko glassware, which is authentic to Otaru. One of my favorite spots is the Kitaichivenetsia Museum (5-27 Sakaimachi, Otaru), or the Venetian Glass Museum. This place is full of exciting artworks from Venice. When in Otaru, I like to eat at Masazushi (1-1-1 Hanazono), a very good place for sushi."