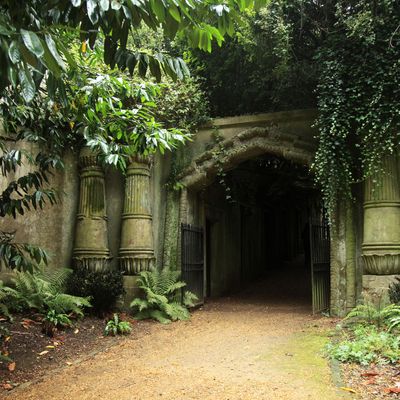 Highgate Cemetery in North London.
Photo: Peter Phipp/Getty Images
With a population just shy of 9 million people, "living like a local" in the capital of the United Kingdom really depends on which local and where. Because Londoners take such pride in their respective pockets of the city, we asked four residents to go to bat for their favorite "end." First up: Erin Kelly, author of several crime thrillers, including U.K. best seller The Poison Tree and He Said/She Said, published in the United States by Minotaur Press.
"I've set several of my novels in different parts of North London. There are a million Hampstead novels, and a million Highgate novels — I've written one myself! But that was more of a wish-fulfillment book about the London I wished I lived in. Highgate was never accessible; recently Hampstead isn't anymore either. Now I write about the real North London, that regular people actually live in.
My favorite place to write is the Green Rooms Hotel, near Wood Green tube station. It's a cross between a backpacker's hostel and an art space. They have lots of live comedy and music, and they do hotel discounts for artists or anyone in the creative industries. So, a lot of writers would come over and stay in Wood Green, because it's like a third of the price of a room in Central, and it's really lovely. It's got a huge downstairs reception bar, in the shadow of the beautiful Alexander Palace [an historic building previously occupied by the BBC]. They also have a restaurant attached, Tokunbo's Kitchen, which dishes up delicious Nigerian cuisine at low prices.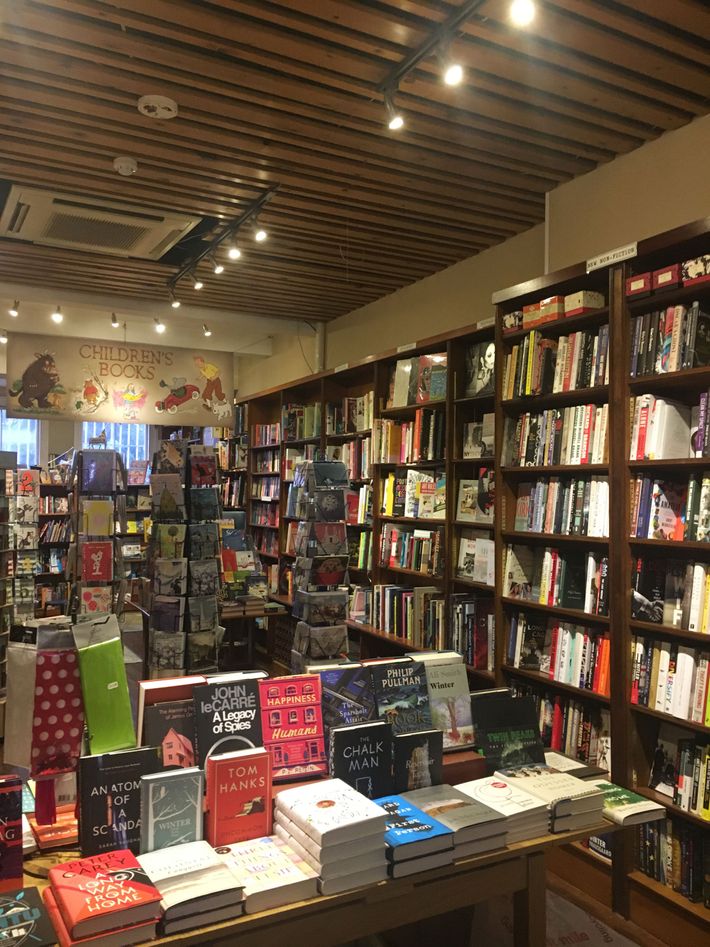 My favorite bookshop is a little indie bookstore in West Hampstead called West End Lane Books. And it's a tiny shop but it's staffed by book lovers, the kind of place where you go in, and you hold up the book you're reading and the manager, Danny, will tell you what to get next, like a human Amazon algorithm. Interestingly, it's also where Emma Thompson gets her books when she is in town.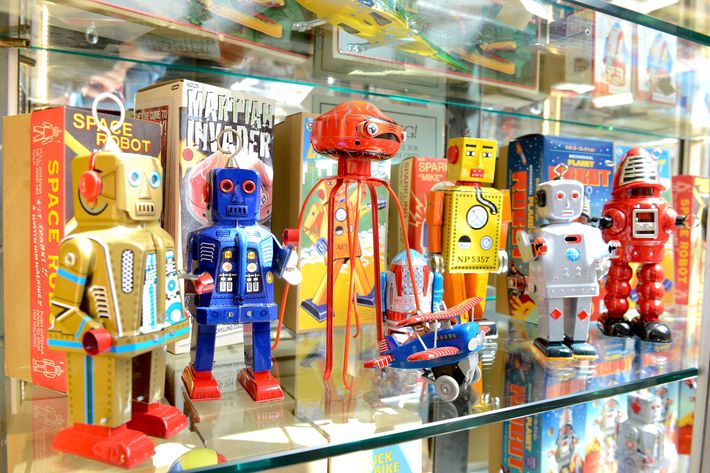 As for shopping, I love After Noah, which is full of vintage tat. It does old-fashion toys and downstairs there's loads of salvaged mid-century furniture, perfect if you're after old-fashioned lights, or lamp shades that's someone's restored from the 1960s. On the other end of the price scale, I also love Pak in Finsbury Park, which specializes in African and Afro-Caribbean cosmetics. I have curly hair and it has aisles and aisles of everything I could ever need.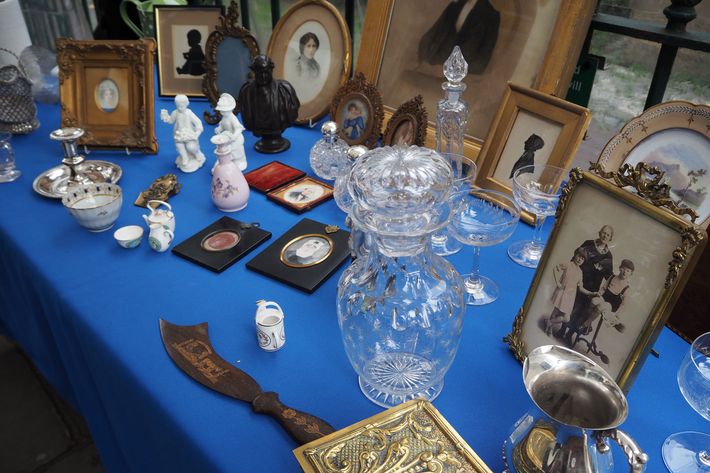 Chapel Market, in Islington, is still an authentic working market that sells everything from fruit and veg to knickers, while Camden Passage has a selection of vintage shops. And the street food in Camden Passage is really versatile. I'm fond of spilling it down my front with my legs hanging over the water, sitting beside the canal.
North London has a rich history. Cecil Sharp House in Primrose Hill is the headquarters of the English Folk Dance and Song Society. Sharp created an archive of all of Britain's folk songs [and later attempted to archive folk songs from Appalachia] and the building is now a performance space, vast archive, and museum. Highgate Cemetery, resting place of Karl Marx, is great for those with a taste for the Gothic, as is Abney Park, which is full of these overgrown, vine-strewn graves. It's magical.
For green space, forget Hampstead and head to Queen's Wood, about a half-hour walk north of Highgate Cemetery. It's an ancient woodland, but it's only a couple of acres. It's where my first book was set; go 20 feet in, and city life disappears."