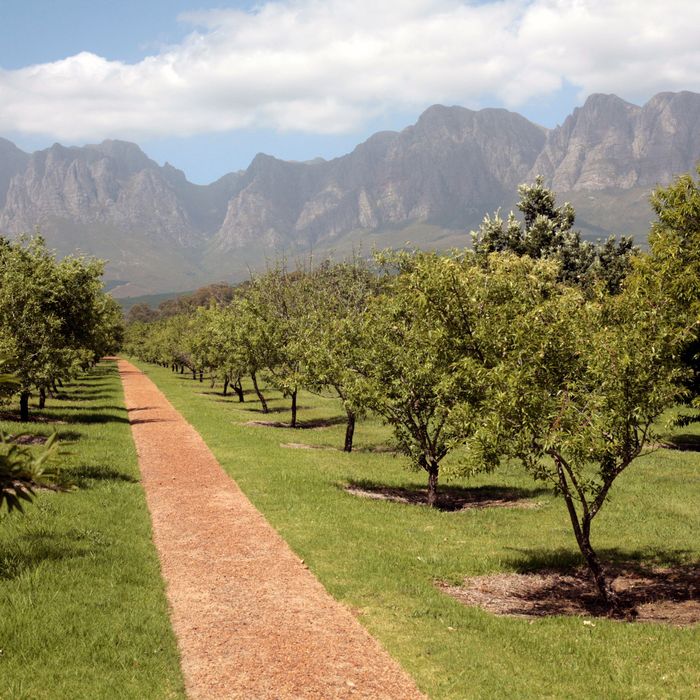 Stellenbosch in South Africa.
Photo: G. Merrill/Getty Images
Ever since the first grapes were grown in the suburb of Constantia in 1685, the Western Cape province has been home to a thriving wine industry. Today, Cape Town's temperate climate and fertile terrain mean that the city is surrounded by distinct wine regions, but how is a newbie supposed to tell them apart? We asked one of Cape Town's top wine experts, Tinashe Nyamudoka, head sommelier at award-winning restaurant The Test Kitchen, to share his thoughts on some of the best wine farms and bottles across the Western Cape.
Constantia
"Silvermist Estate is nestled in the cool Constantia Nek pass, about 20 minutes south of Cape Town's Central Business District, with the vineyards high up on the slopes. It offers a beautiful view of the valley, all the way to False Bay. Their Sauvignon Blanc 2016 is pure, fresh lime and Granny Smith apple on the nose. It has lively acidity with hints of passionfruit on the finish. For a proper treat, make sure you book a table for lunch, as the estate is home to La Colombe, one of the best restaurants in the country. Another bonus is the zip lines they operate on the property."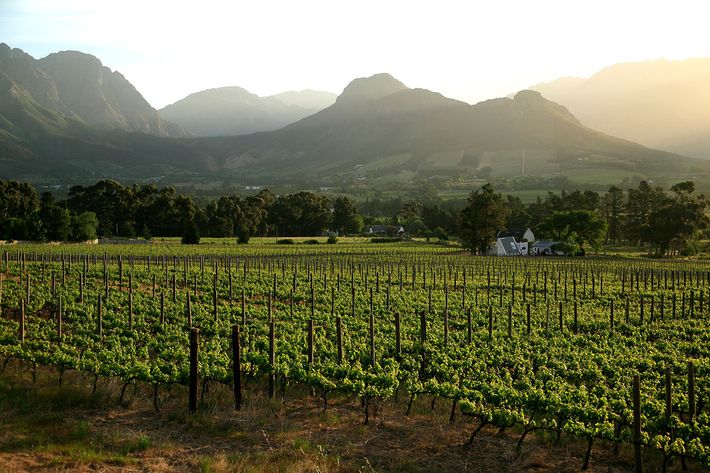 Franschhoek
"I love this historic region east of Cape Town, especially for its Semillon — it still has some of the oldest vineyards for the grape. I enjoy the Boekenhoutskloof Semillon 2015 for its expressive stone fruits on the nose — lots of ripe peaches, nectarines, and honeysuckle. It has a rich, creamy palate with hints of elderflower dust, and is great with food. At their tasting room, you can sample their top selections as well as their second- and third-tier wines."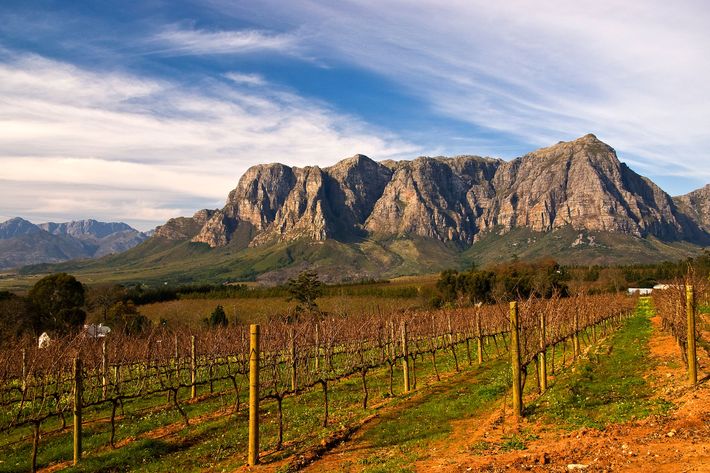 Stellenbosch
"About 45 minutes east of the city, Stellenbosch is the hub for South African wines, with lots of wineries that vary in style. That makes it difficult to pick just one. For me, Stellenbosch does well with Cabernet, Merlot, and Cabernet Franc. Even better when you find these blended to perfection. Since I'm on a Cab Franc craze, I will go with Raats Cab Franc 2012. It has more red than dark fruits on the nose, ripe cherries, plums, and red currants. The wine is very precise on the palate, with a firm and elegant finish."
Swartland
"This lesser-known region is an hour's drive north of Cape Town. With the Swartland, all I think of is dry land and bush vines, and therefore lovely fruit concentration in the wines. You might be lucky to sneak in a tasting with David and Nadia Sadie. They recently moved into a new cellar in the Swartland region. Expect to taste wines from wine barrels and tanks — hopefully they can pull a few bottles from their limited production. I recently had the David & Nadia Grenache 2016. It's a pure expression of the grape: meaty, lots of it, like a plate of charcuterie. It still has delicate red fruit."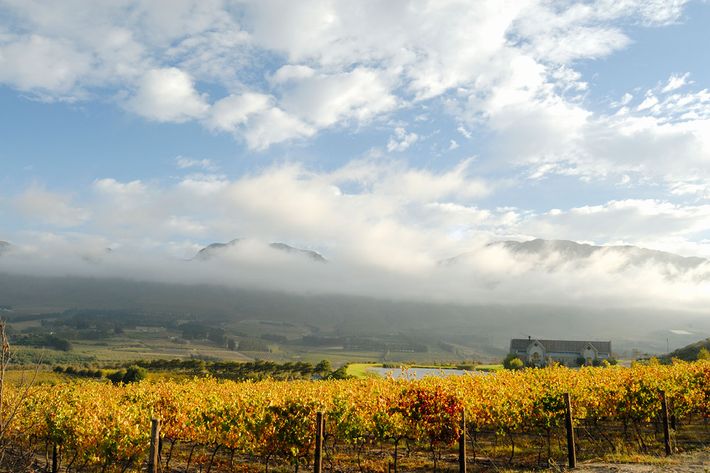 Hemel-en-Aarde
"Afrikaans for 'heaven and earth,' this lovely region is not far from the whale-watching hub of Hermanus. I like their Pinot Noir or Chardonnay because of the area's cool climate and the longer hanging time they get for grapes to ripen. Surprisingly, there's a Cabernet Sauvignon blanc amongst the thorns: Restless River Cabernet Sauvignon 2013. Restless River is a boutique winery producing small volumes of Chardonnay and Cabernet Sauvignon. This is not about power but about elegance and precision, with a great balance of fruit, wood, and acid. Anne and Craig Wessels do not even bother putting up a sign on the road at their Hemel-en-Aarde property. They don't offer tastings due to their limited volumes, but on your visit to other farms in the region try your luck and make a turn. You might find them in the right mood to surprise you with some of their library collection."
Montagu
"Along Route 62, this region is known mainly for Muscadel but has caught the attention of many for its Colombard and Chenin Blanc. Reenen Borman's Patatsfontein Chenin 2015 from a 30-year-old vineyard is quite exciting. It just shows that you can't pin Chenin to any region; the wine allows itself anywhere if thoughtfully made. I love the nose of mostly dried fruits, its minerality, and pithy finish."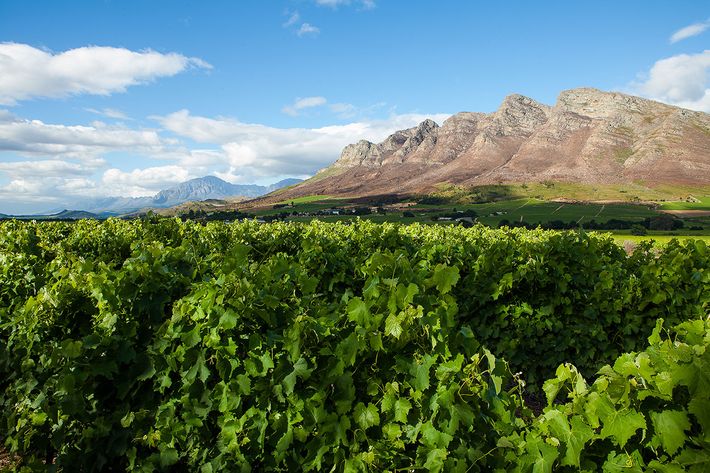 Slanghoek Valley
"The Breede River valley is an hour-and-a-half drive out of Cape Town on the N1 — you would need to reserve a whole day on your schedule for this trip. I enjoy wines from this particular valley because it has a longer ripening season, yet the wines still retain their acidity. Opstal is situated in the Slanghoek valley, a small ward within the Breede region. What captivated me is the sheer beauty and tranquility the valley offers. The people are so welcoming, you will want to live there forever. They have a tasting room at the property as well as great picnic spots and ample room for kids to wander. If you book in advance, the winemaker Attie Louw can take you for a trip in the vineyards and even to their reservoirs up in the mountains."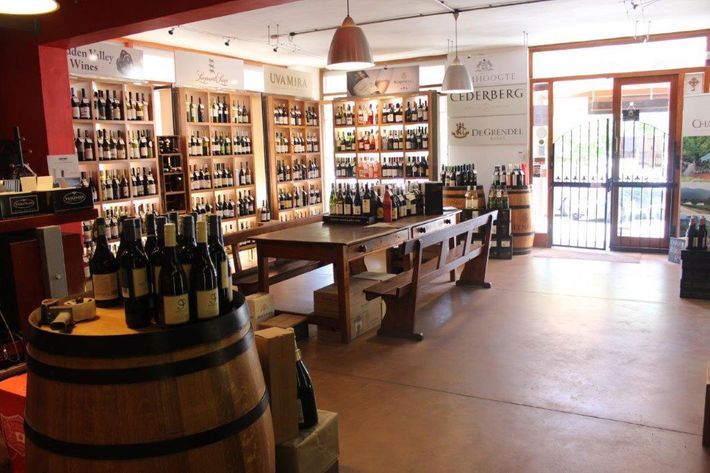 No time for a day trip?
"The best shops to find these wines closer to Cape Town would be Wine Concepts, Caroline's Fine Wine Cellar, and Norman Goodfellows. You might not find all the wines on the shelves, but I bet they will have them safely stored under lock and key. All it takes is asking the buyer or store attendant."