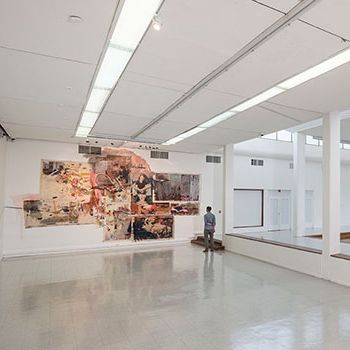 Museo de Arte de la Universidad Nacional.
Photo: Courtesy of Museo de Arte de la Universidad Nacional
As Colombia's economy took off and its security began to stabilize more than a decade ago, Bogotá's art scene blossomed. There are now more than 100 commercial galleries, most of them scattered around town in hub neighborhoods like San Felipe, La Macarena, and Quinta Camacho. The International Art Fair of Bogotá (ARTBO), which just ran its 13th edition in 2017, has become the Art Basel of Latin America, luring thousands of collectors and curators from all over the world. In other words, the art scene in Bogotá is alive and well. So well, it can be difficult to sort out. Luckily, we have Alejandra Sarria, chief curator at contemporary art space Espacio Odeón and former content and programming coordinator for ARTBO, to give us the rundown.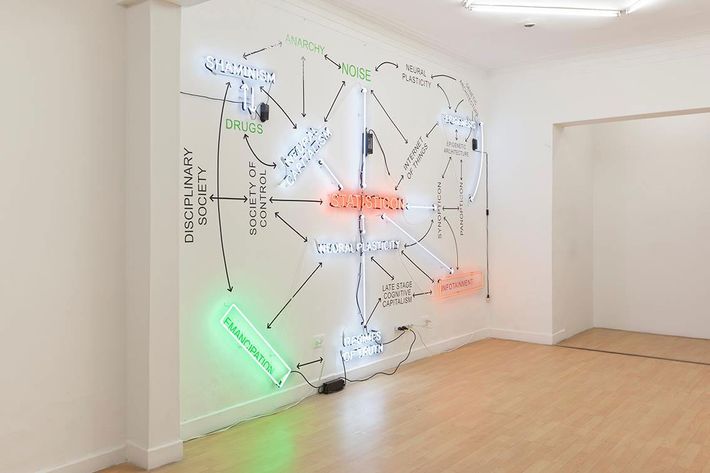 MIAMI
"This is one of the better-known and longer-standing artist-run spaces in the city. They usually work with emerging artists, and I find that they're an important hub for experimental and alternative projects by the younger artists and curators who come to their discussions, gatherings, and parties. They are moving soon to a house with a bigger exhibition space and more artist residencies, which will probably mean a shift towards projects of a larger scale."
La Silueta Casa
"A design studio and publishing house for years, La Silueta Casa recently opened an exhibition space. Last year they presented an interesting program called 'Cronistas,' focused on untold or forgotten stories and characters within Colombia's history. Their editorial experience provides for a particular way of curating and presenting artworks that is related to narration processes. They work with artists from different generations, mostly emerging and mid-career."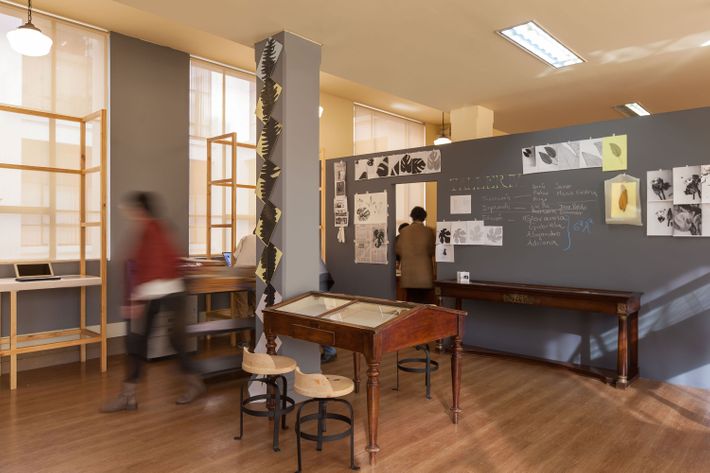 CAMPO
"This is the only project in Colombia that works not only within the field of art, but also architecture. Their focus on generating research and collaboration-based projects that use the perspectives of art and architecture to discuss the state of cities and culture is unique, and I think their focus on documentation-based exhibitions and new formats for public programs such as the Colombian Architecture Banal offer a refreshing perspective within the city for both fields. Their projects tend to include both audiences and participants from multiple disciplines and attract a diverse crowd, mostly in their 30s."
Laagencia
"Started as an artist-run space in 2010 and later an office for art projects, Laagencia is focused on researching and working within notions of art plus education. Their work has been important in creating an experimentation space in Colombia for collaboration, mediation, and self-publication formats. Their long-standing research project, La Escuela de Garaje, has generated a wide variety of formats and research around knowledge production and I think has been key in using alternative artistic practices and setting an example for other forms of circulation and working together. They do events rather than exhibitions and work with artists and creators from different disciplines and generations."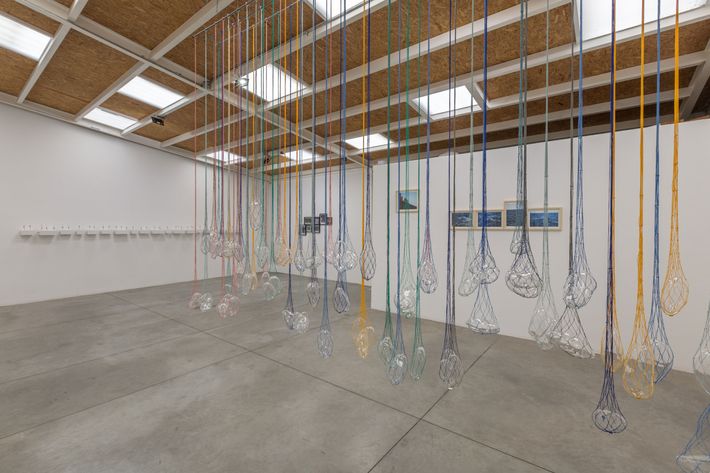 Instituto de Vision
"IV is one of the most renowned art galleries in Colombia, participating in important art fairs around the world and representing some of the most thoughtful artists working in the country today, such as Wilson Díaz and Nicolás Consuegra. The interesting thing about IV is that they have a curatorial research-based program that considers historically important and often forgotten artists, as well as mid-career artists, creating a dialogue between the two in a program that goes beyond a commercial interest. They have a clear point of view, which integrates the commercial and the curatorial."
Museo de Arte de la Universidad Nacional
"This university museum has a history that dates back to 1965, when it was host for the Museo de Arte Moderno de Bogotá. Today it is focused on contemporary art, presenting some of the most ambitious and experimental projects in the city. Its commissioned projects bring together different mediums such as video, performance art, and contemporary music, making it a staple within the Bogotá art scene."