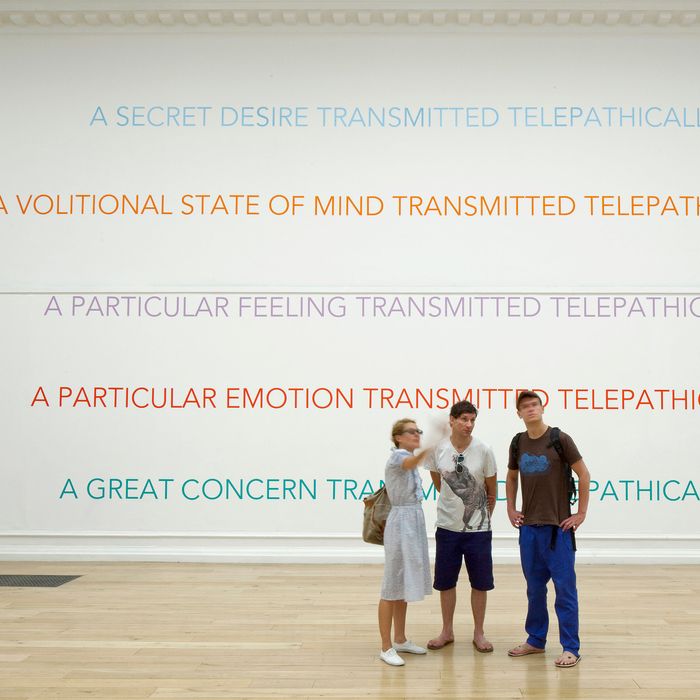 South London Gallery.
Photo: Andy Stagg/Getty Images
"When I moved to London in 2001, it was still common practice for cabbies to tut that they 'didn't go south of the river, luv,'" says curator Zoe Whitley — "not that I could have afforded a cab home from Central London as a grad student." Still a proud South Londoner, she has since worked her way up to become a curator of contemporary international art at Tate Modern. Along with colleague Mark Godfrey, Whitley was responsible for "Soul of a Nation: Art in the Age of Black Power," which brought record numbers to the Bankside institution last year and arrives at the Brooklyn Museum in September. She's also overseeing the British Pavilion for the 58th Venice Biennale 2019. Meanwhile, as she says, "the epicenter of London's emerging arts scene has spread in a southerly direction, initially because of cheaper rents, but also because of the vibrant community of artists and designers." Here, she tells us about her favorite spots for arts and culture south of the Thames.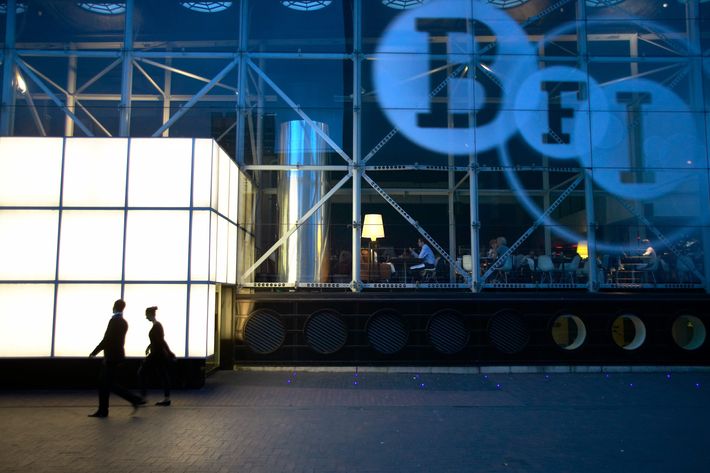 British Film Institute
"It may only just eke by as geographically 'South,' but I'm claiming it. I spend many weekends attending the Family Funday previews — BFI animation and children's film curator Justin [Johnson] is a bit of a celeb in my household — and my daughter participates in their weekly mini-filmmakers workshops. The BFI's themed film seasons are inspired; I'm particularly looking forward to their celebration of Agnès Varda in June, but you don't need a reason or even a ticket to walk through the doors. Their BFI Mediatheque provides comfy, free access to the digitized National Archives of film and television."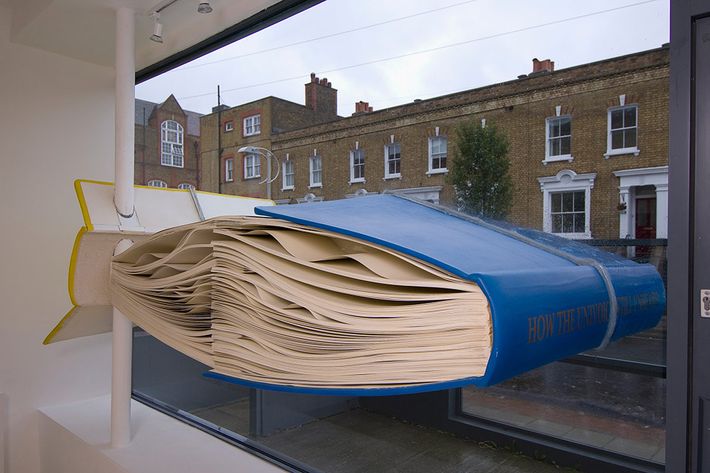 Flat Time House
"Pioneering conceptual artist John Latham (1921–2006) called Peckham home long before the post code ascended the ranks of trendiness. Latham considered Flat Time House, his home-studio, a 'living sculpture.' He threw open his doors to anyone who wanted to think about art and, since 2008, FTHo functions as a unique artists' residency and exhibition space. Their latest exhibition, 'Law Shifters,' [featured] Danish artist Stine Marie Jacobsen actively considering our legal system's fairness and ethics with local young people."
South London Gallery
"Global in outlook, local in impact, its program spans London-based Dutch sculptor Magali Reus to a forthcoming installation of work by Brazil's Luiz Zerbini. SLG genuinely engages 14- to 20-year-olds living in South London, too, through its Art Assassins project. They teamed up with FTHo for Jacobsen's exhibition and I'm constantly impressed by how they model what it means to be both in and for a neighborhood."
A hub in Peckham
"A hive of creative activity south of the river converges in a ten-story parking garage in Peckham. The nonprofit Bold Tendencies, founded in 2007 by Hannah Barry, runs site-specific sculpture commissions, orchestral concerts, DJ sets, and a range of school activities. On one level, you might catch Mr. Mitch, a local DJ respected in the grime scene now innovating a pared-back electro sound, and on another you could be designing empowering graphics with the Fandango Kid. Frank's Cafe, the rooftop restaurant and bar has been the place to be every summer since 2009. Right next door is Peckhamplex Cinema. They host £5 [$6.75 USD] artist talks and screenings in partnership with the Serpentine Galleries."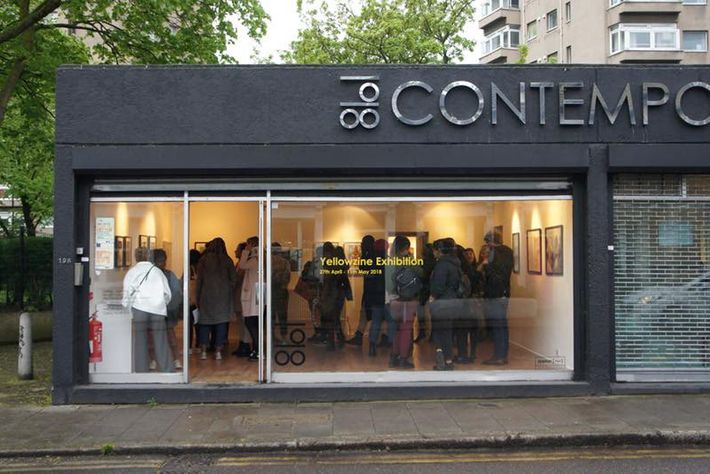 198 Contemporary Arts and Learning
"Brixton's 198 Gallery was founded by Zoe Linsley-Thomas and John Noel Morgan in 1988 as a multicultural arts organization when black and Asian artists found themselves systematically excluded from many mainstream arts institutions. To support burgeoning U.K. artists in print, 198 [has launched] the second issue of Yellowzine (the first issue sold out)."
Brockley Jack Studio Theatre
"A wonderful black-box space adjoining a no-frills pub. I saw The Wolves of Willoughby Chase there. The team is currently staging Conor McPherson's The Night Alive."
Pullens Yards Open Studios
"Three Victorian-era studios purpose-built for designer/makers. Painter Frank Bowling, weaver Rachel Scott, metalsmith Adaesi Ukairo as well as jewelry and textile designers are based there. Their next open studios are June 8–10 and they have a real street-party feel."