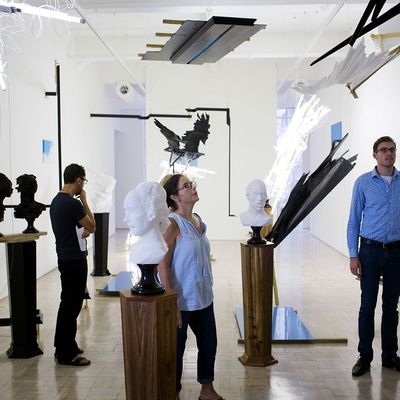 Stevenson Gallery in Woodstock outside Cape Town, South Africa.
Photo: Per-Anders Pettersson/This content is subject to copyright.
"Cape Town has defined itself as an art center of note, with all the facets to sustain a healthy art ecosystem," says Mark Coetzee, executive director and chief curator of the Zeitz Museum of Contemporary Art Africa. Indeed, the city has everything a burgeoning art capital could need: thriving art schools; a booming gallery scene in vibrant enclaves like Woodstock and the Central Business District; the South African National Art Gallery; a concentration of serious buyers; private institutions like A4 Foundation, Norval Foundation, and Association for Visual Arts; and, of course, endless sources of inspiration for generations of artists who have looked toward its natural surroundings as their muse.
And last year, with the opening of the Zeitz MOCAA in an eye-catching building designed by British architect Thomas Heatherwick, Cape Town became the focus of the global art community's attention in a big way. "An art city of note also needs a major new museum to consolidate attention, which is where Zeitz MOCAA, the largest of its kind in the world, is situated," adds Coetzee.
Whether you're browsing the industrial corridors of the former silo that's now the Zeitz MOCAA or merely walking down the streets in Cape Town, you're sure to be surrounded by dynamic local art. We asked Talita Swarts and Tamlyn Martin, art consultants and owners of art tour company Art Route, to guide us through the galleries and spaces they're most excited about right now.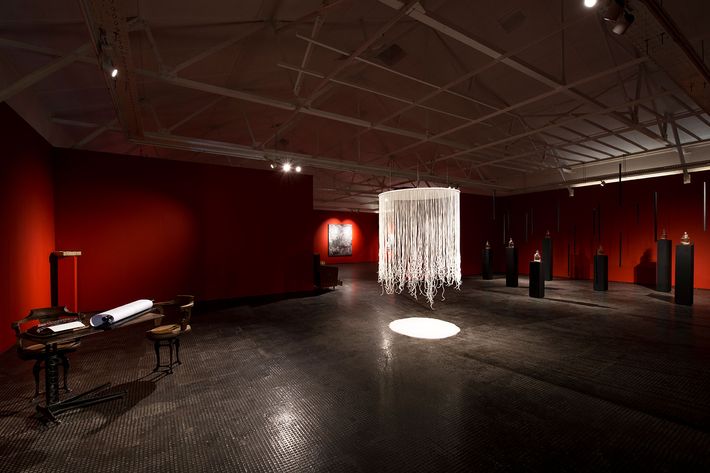 SMAC Gallery
"This gallery in Woodstock is actively developing the careers of artists from across the continent, like Cyrus Kabiru from Kenya, Masimba Hwati from Zimbabwe, and our very own Lohla Amira. Their exhibitions address issues around identity in Africa, often exploring themes of cultural hybridity and postcolonial identity. We particularly loved 'Cogs of Mercy,' a recent exhibition of Simon Stone's work. He is a master of South African painting; his works range from painstakingly exquisite, super-realistic paintings of what he calls 'the debris of his daily life' to a fresh and direct abstract expressionist style."
Stevenson Gallery
"An exceptional dedication to conceptual artworks, with an incredibly rich and diverse stable of artists. What we love about this gallery is that it really represents the most contemporary work from Africa and South Africa, but it also has jewels by 20th-century South African masters such as Alexis Preller, Sydney Kumalo, and Ernest Mancoba."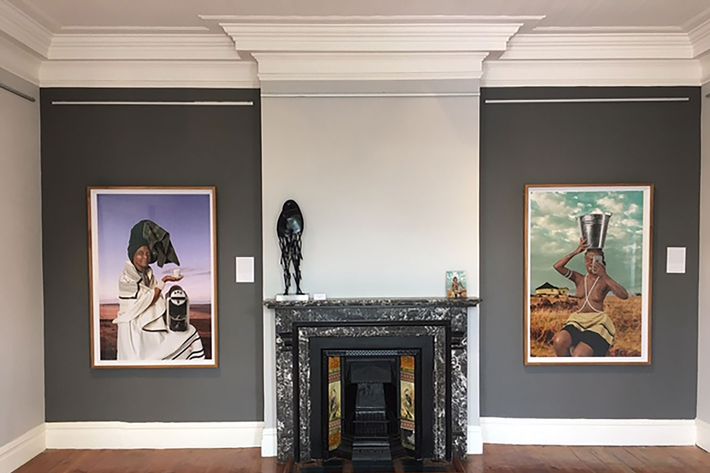 Christopher Moller Gallery
"[Located] in a beautiful Victorian house in Tamboerskloof, it has an amazing atmosphere — and it's really a one-man show. Chris has a wonderful talent for discovering unique and promising artists, and at best can be described as a nurturer; he helps these young artists develop. The best example of this is Tony Gum, who recently won the Pulse Prize at the Miami Art Fair, and Tsoku Maela. Gum's beautiful photographic self-portraits playfully poke fun at iconic brands, mass media, social stereotyping, and the baffling contradictions of global visual culture. Vogue called her 'the coolest girl in Cape Town.' Maela's work, meanwhile, has a haunting poetic, cinematic quality that grapples with issues of masculine identity."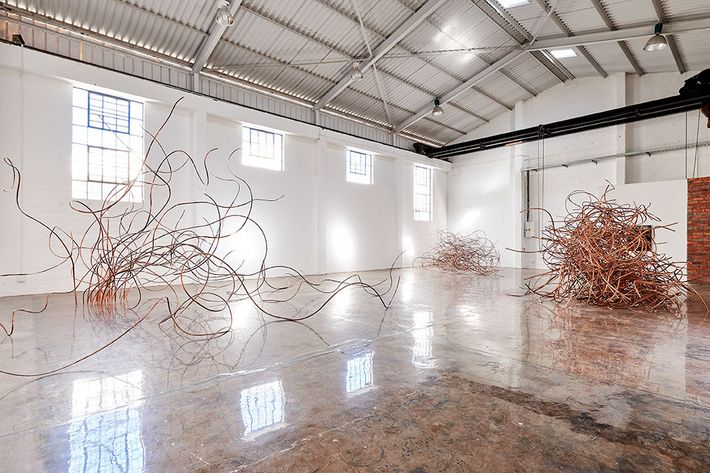 A4 Arts Foundation and Maitland Institute
"These are the two most innovative art spaces at the moment. We love the curator at A4, and that it is networking with dynamic institutions across Africa; it also has links to New York's Guggenheim Foundation. Maitland has been home to a dynamic installation and public engagement project by the legendary and much-loved activist Zanele Muholi. Often there will be collaborations between young up-and-coming artists and curators and the established artists and galleries within these spaces."
First Thursdays
"This has been an interesting phenomenon in cities across South Africa over the past five years and it has really cemented urban-rejuvenation projects. You can describe First Thursdays as a big street festival focused around fine art. With galleries opening their exhibitions for the month, you also find loads of events, live music, and performances. It's really a lot of fun, buzzing with people and energy. It brought back foot traffic into the city center."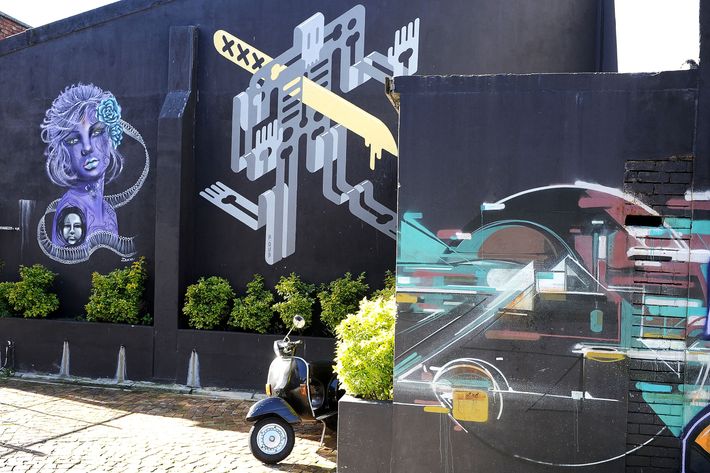 Searching for street art?
Cape Town's Woodstock neighborhood is brimming with striking murals by street artists from around the world; the works address everything from wildlife conservation to the political situation in South Africa, Palestine, and beyond. The best way to see the art and understand its context is on a walking tour with street artist Juma Mkwela of Township Art Tours. While you're strolling through the residential side streets, he'll point out larger-than-life murals by South Africans such as Faith47, one of the world's best-known female street artists; falko one, who paints many a pastel wildlife scene; and Nardstar*, best known for her color-blocky paintings of wolves.