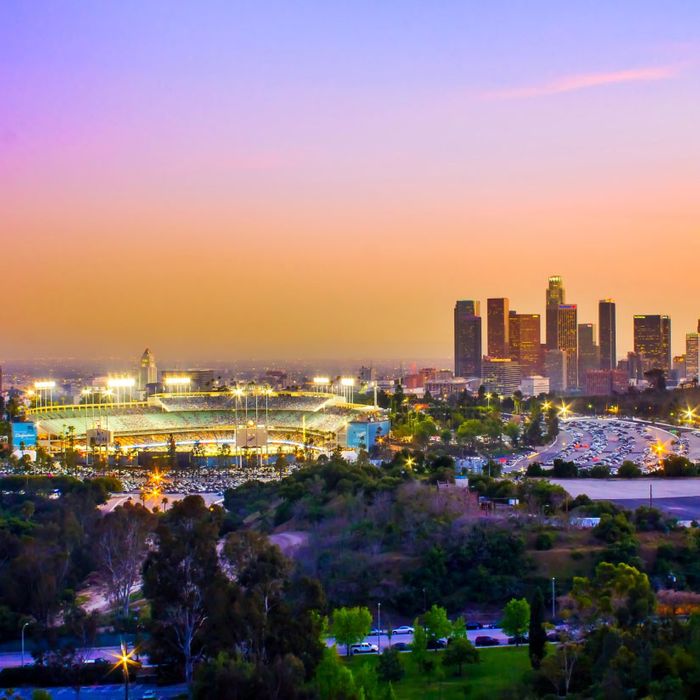 Dodger Stadium in Los Angeles.
Photo: Courtesy Dodger Stadium
When I was growing up, my mother, Julie, was a diehard fan of the Kansas City Royals — then among the worst teams in baseball, with the longest playoff drought in professional sports.
Still, she loved them. It slightly baffled me. We frequently drove up to Kauffman Stadium, heading to stands that were typically empty, to watch the team lose. When we didn't go to the games, I would watch her holler at the television about the strike zone. I liked the Royals, sure. But never did I quite understand how she could love them so much when they caused her so much sorrow.
She tried to make me see why, even as, in the mid-2000s, they lost 100 games or more in a season three years in a row. My grandfather had moved his family to Kansas City the year the Royals were established, 1969. Mom would try to tell me about the glory days that followed, in the '70s and '80s, when her family and the rest of KC had cheered the Frank White–and–George Brett–led team to victory after victory; she knew what players like those guys could mean to a city.
After I moved to New York in 2007, my mom became fixated on one name: Zack Greinke. The Royals were still "rebuilding," but watching him, I began to understand what Mom had seen in the team all along — and how immensely satisfying it was to watch players win and energize a city. They still failed to make the playoffs, but I began to follow the Royals once more, to understand as my mom made mental calculations under the dinner table, checking scores on her phone ("If the Rangers lose their next three, and the Rays drop the series this weekend, we'll be in the Wild Card slot!," etc.).
In 2015, the team won the World Series, after narrowly missing the title the previous year. I was really glad then that my mom had taught me how to love the Royals; I called her that night in hysterics. I finally truly understood. I cry now when I rewatch games from the 2014 and 2015 playoffs (which I do often). It took a while, but my mom had finally gotten me hooked on baseball.
As soon as the baseball season ended in 2016, we sat down and started planning a big trip for the next summer: The Royals would be taking a long California trip, which seemed like the perfect time to catch a few of their games and see five ballparks that were new to us. So we met at LAX in June and picked up, nostalgia on full blast, a shiny blue Ford Mustang convertible. It felt perfect for the trip — is any car in history more recognizable, more of an American icon? We put the top down (I will have the sunburn to prove it for a week), and then we made our way to San Diego for our first game.
San Diego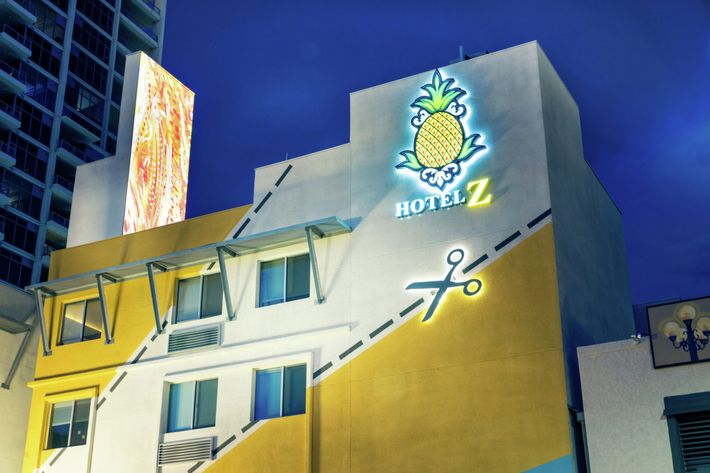 We check in to our hotel, the Hotel Z, a fun boutique StayPineapple property in the Gaslamp Quarter. (Nightly rates can be as low as $99 but vary greatly — San Diego hosts many conferences, and rates will rise across the board during those times.) There's plenty of nice touches here: free bike rentals; absurdly comfortable Scandinavian-style double duvet covers on the beds; complimentary pineapple cupcakes on arrival. Visiting baseball teams often book their rooms at the Omni, which has more than 500 rooms and is connected to the park via skywalk, but we loved the small-hotel feel.
Then we walk the five minutes to Petco Park, stopping for a beer flight at the Stone Brewing Tap Room before lining up for the excellent stadium tour. The park surprised us more than any other in California. It's relatively new, having opened in 2004 after being designed by the architecture firm Populous. It's a blast in the ways we've come to expect from stadiums: There's a great bar area with pool tables, big TVs, and Instagram-ready backdrops; the bar and a mini-museum and hall of fame are built around the structure of what was here before, the 1909-constructed, landmarked Western Metal Supply Co. building. Suites are fun and fancy; sight lines are terrific from virtually every seat. There's even a several-acre park with views of the stadium.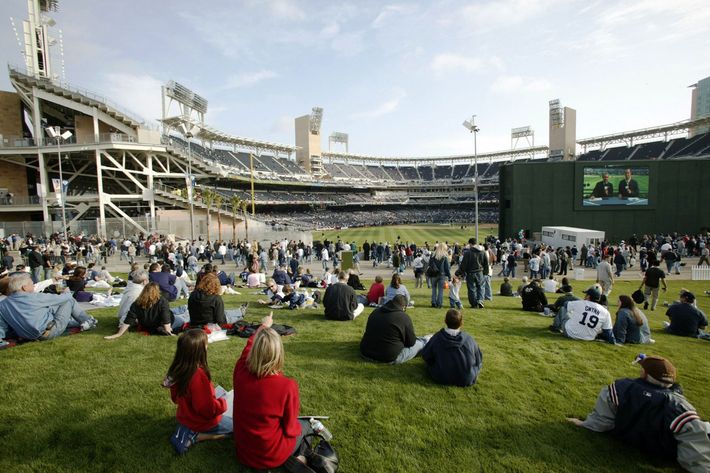 But it outranks so many other parks for us — we liked it even better than the incredible AT&T Park, where the Giants play — because it's so visually stunning. Head to the upper deck and turn around to see a small hilly range and islands: That's Mexico. It's a perfect place for the first game on our tour, even if the Royals do fall to the Padres. At least we get to see Wil Myers.
The next morning, Saturday, we wake up and borrow Hotel Z's bikes for a ride along the water and then to Little Italy, stopping at the trendy-hip, indoor-outdoor Lofty Coffee for a latte before heading to the farmers' market for fresh uni and poke from Island Life Foods; we eat it in nearby Amici Park while watching the local bocce league.
After, we make a quick detour to Coronado and have an absurdly priced but prettily backdropped lunch at the Hotel Del. Shortly after my mother's parents were married in 1953, they'd lived here; Pa, my name for my grandfather, had been stationed at the Coronado Naval Base. We pause for a bit, sitting on the beach and reflecting, then get back in the car and head to Los Angeles.
The coast and towns like Solana Beach are beautiful, but the car is a big part of what makes the drive to L.A. so pleasant and sentimental. There is something about the safety and seclusion of being in a car — and knowing you'll be in it a while — that inspires heartfelt conversation. And we had a familial history there too: My grandfather had had an impossibly cool first-generation Mustang convertible when my mom was in high school. I'd grown up always wanting to drive a Mustang myself — though I never did until this vacation. We had a gorgeous modern version that could read our text messages aloud to us via Bluetooth as we drove, something we marveled at, trying to picture what we would have thought in 1967.
Lodging: Hotel Z. Bars and restaurants: Stone Brewing Tap Room, the Little Italy Mercato Farmers Market, the Hotel Del Coronado. Game: Padres 6, Royals 3.
Los Angeles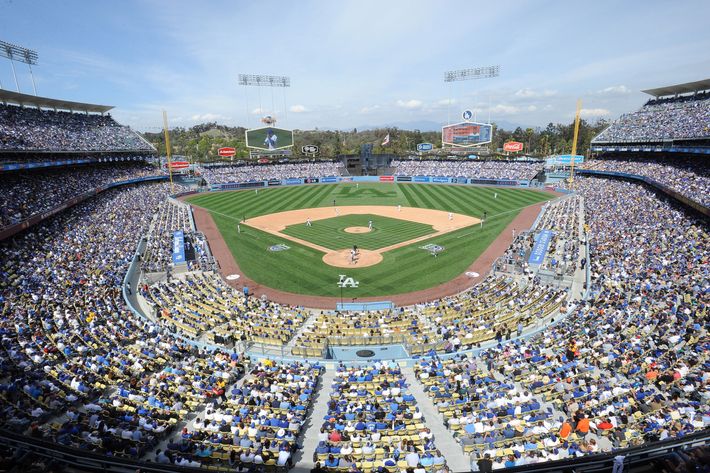 We drop our bags at the Standard, which is sceney and fun, with a stunning rooftop pool (book in advance to find rooms under $200). We're not really cool enough to be here — there are Jenny Holzer quotes on directories outside the elevators — but the staff are without exception extremely gracious. For dinner, we walk to Little Sister and order the almost-upsettingly good shaky shaky beef.
Before the Dodgers game the next afternoon, we get lunch at the Über-hip, Silver Lake–adjacent, millennial-pink-colored, free-CD-jukebox-sporting restaurant Hot Hot Food the next morning. The menu is largely friendly to vegans (but carnivores will want to order the smoky brisket chili), simple, and affordable. The restaurant focuses on fried-rice dishes borrowing from a variety of other cuisines; one is paired with jackfruit "carnitas," another has Baja shrimp and dehydrated shrimp heads.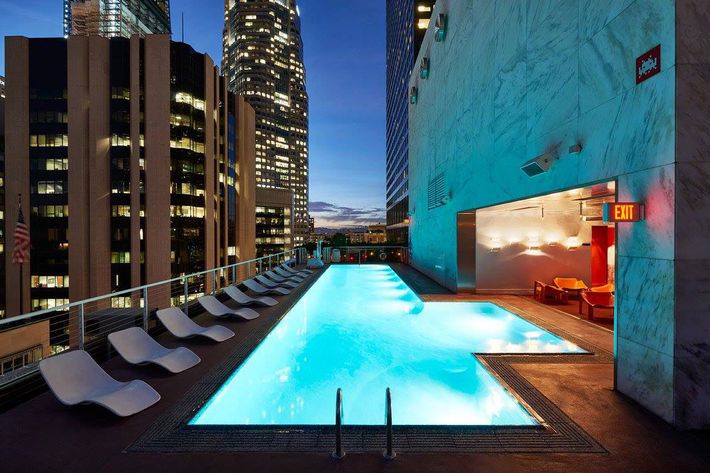 Then we hop in a Lyft to Dodger Stadium (the cab was relatively easy, but you can also take public transit, including a free bus on game days). There are plenty of baseball geeks who don't like this park; the main critique is that it's old and shows it but lacks the charm of really old stadiums like Fenway and Wrigley. But we loved the retro feel (indeed, the signage, color scheme, and general décor felt in keeping with current design trends, if only because it's their second time around). Plus, you have to try hard to not enjoy baseball overlooking the San Gabriel Mountains.
We hadn't scored the Padres game in full, but I practice doing so here. My mom's dad would score baseball games on the programs you buy at the ballpark; he had taught his daughters to do so as well. My mother in turn taught me, patient as ever, just like her father. She tells me how to score plays — "That was 6-4-3, MJ" — when I become distracted with, say, my binoculars, zooming in on the outfielders to try to catch their bored expressions. (Our final score sheet reflects that while the Dodgers trailed the Reds in late innings, Corey Seager hit a grand slam in the eighth for a thrilling come-from-behind win.)
After the game, we head to the Tuck Hotel in Downtown L.A. (from $300), a tiny, 14-room boutique hotel owned by Juan Pable Torre, a chef and aesthete who designed the place himself. It's best to think of the property as a very-high-end B&B: Torre places enough value on privacy and guest experience that the bar is closed to the public, so you need to knock on a discreetly marked door to get into the hotel. Once inside, you'll immediately notice upscale details his well-heeled clientele appreciate: Frette linens, a wireless Marshall speaker and a wine fridge in each room, black-and-white art. (Even the pencils left by the phones, Mirado Black Warriors, are cool.) We have dinner here, too, at the hotel's restaurant, Delicat, where the art-chic aesthetic continues with the décor and the food, which is gorgeously plated. Order the spinach malfatti with burrata ($24).
Lodging: the Tuck Hotel. Bars and restaurants: Delicat, Hot Hot Food, Little Sister, Maria's Ricos Tacos (which is near LAX — this is actually the first place we went after we picked up the car, before driving to San Diego). Game: Dodgers 9, Reds 7.
Anaheim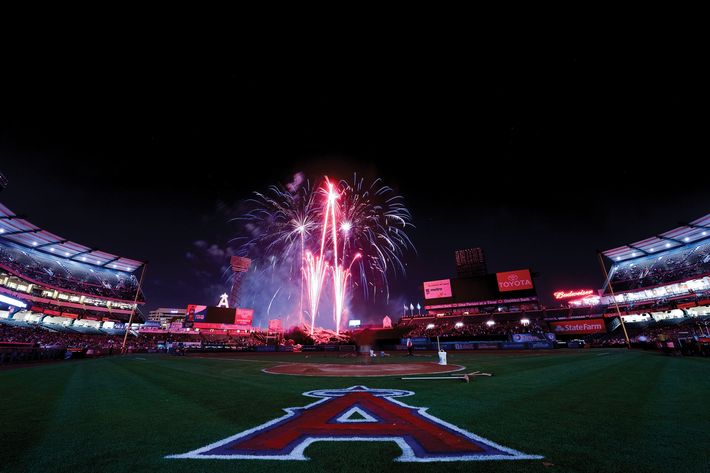 We've been a bit surprised by how easy it's been to park in downtown L.A. for this trip (and inexpensive: It was no trouble to find $10 rates for covered overnight parking), and we realize the next morning that was mostly because it was the weekend. Traffic is much worse by Monday. So we're happy to be heading to Anaheim, where the sights may be less art-world cool, more Disney, but the traffic far more tolerable. We check into the Hilton Anaheim (from $139), which feels campuslike: Every conceivable need can seemingly be met on site. (There's not just a pool, there's an indoor basketball court.) It has 100 times as many rooms as the Tuck does — but, happily, no drop in quality of service, which is remarkably efficient and friendly. Plus the rooms are spacious and comfortable, and you can even request one with a view of the Disney fireworks show.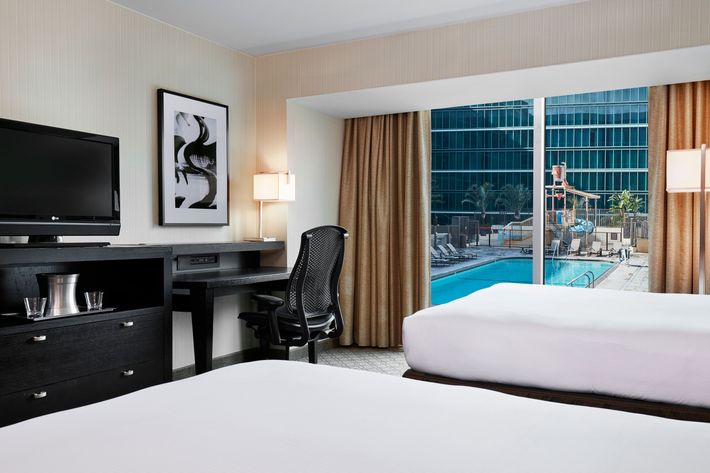 We park the convertible and take a cab to Angel Stadium. Tonight, the Los Angeles Angels of Anaheim play the New York Yankees, and New York pulls off the win, mostly thanks to Aaron Judge. As we exit the ballpark, we look glumly on the huge traveling Yankees crowd, singing in chorus "New York, New York," the Sinatra song that doesn't leave your head for weeks after a game in the Bronx. My mom mutters something unprintable under her breath. The Royals and Yankees had been rivals decades ago. To my mother, loyalty is important; it's a quality she's inherited from her ever-fair, ever-loyal father.
Some qualities I could stand to learn from him are patience, grace, and calm, so in that vein we choose to sleep off the Angels loss and then wake up early for our big drive: We're trying to make a 7:15 p.m. game in San Francisco at AT&T Park, where the Royals will play the Giants. But we also want to appreciate the fact that we're driving a Mustang up the coast and can do so on the most famous roadway in America — so we drive the PCH but zigzag to Interstate 5 for part of the trip. We actually love the interstate, especially as we've never been to this part of California, with its striking vastness and immense farms. And we are reminded, too, of my maternal great-grandfather, who was born into a farming family but eventually served as the Federal Highway administrator. He had helped lead the implementation of the interstate system; I-5, then, was created by a program he had dedicated his life to.
Lodging: Hilton Anaheim. Bars and restaurants: The hotel's Mix Lounge (we had a very good breakfast). Game: Yankees 5, Angels 3.
San Francisco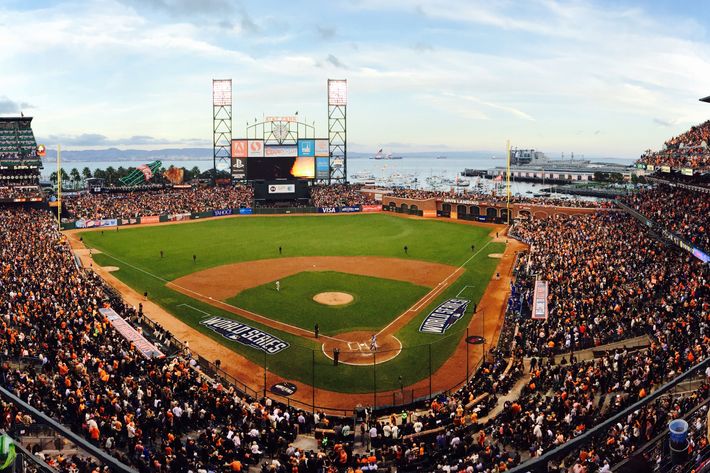 We arrive in San Francisco late but just in time for the sixth inning, which is fine, because that's right when the Royals begin to dominate the Giants, who struggled in 2017. Our $4 seats are high up but home to fantastic views of the Bay Bridge and McCovey Cove, where hard-hit home runs sometimes end up. The park's food was a new experience for us: We order extra-pungent garlic fries (they are um, fine — maybe one of those things you have to be nostalgic about to fully enjoy), and a salesman comes by hawking not beer but hot chocolate, appropriate for the chilly June evening. On the way out of the stadium, we get a beer at the affordable Lark Bar, which is about a 15-minute walk from AT&T. It's low-key and far enough that the postgame crowds will have dissipated.
We go to see the Royals and Giants play again the next day, too, a Wednesday day game that we arrive early enough for to explore the lauded, 17-year-old park. Our favorite feature: the Garden Table, where one can order a salad sourced with produce grown at the park. Old-school baseball geeks will complain about ballpark amenities that are flashy and distractions, like the pool at Chase Field. But the Garden Table is so well executed — e.g., the space operates as a field-trip classroom for area schoolchildren — that it's hard to dislike (and popular). Anyway: The Royals win again today.
We have dinner at the Morris, where you can pair a whole smoked duck with a chartreuse slushy, before heading back to our hotel — probably our favorite of the trip. We're staying near the ballpark in the Financial District at the stately Galleria Park Hotel (from $309), a recently renovated Art Deco property owned by Joie de Vivre. Service is on-point and friendly; rooms are spacious and well appointed, each individually decorated with art; and amenities are high end, like the airy-soft DownEtc comforters. There's also a daily free-wine hour, and gratis admittance on Rick Evans's popular architecture tour, for which the meeting point is the hotel's lobby.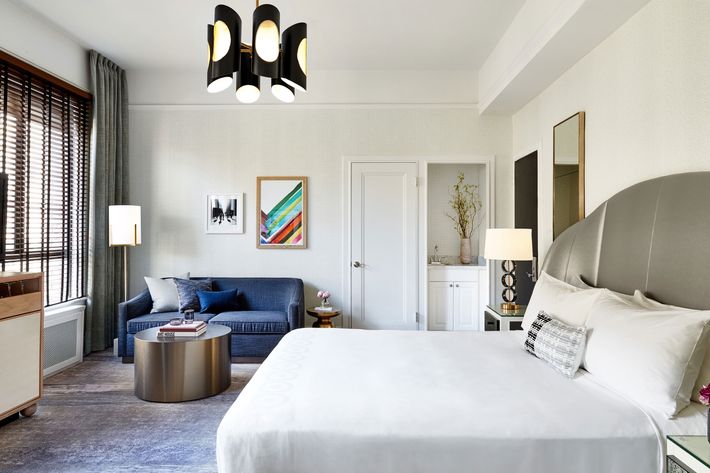 After we check out of our hotel in San Francisco, Mom and I drive to the coast to visit Pacifica and Half Moon Bay. The waves crashing over the beach are the prettiest I've ever seen. Plus, it's hard not to feel sentimental when you're driving with the top down, especially since we are combining several distinctly American pastimes (the road trip, baseball) with a highway (the PCH) and a car (that Mustang) that are such storied parts of the broader American imagination. You can find kismet everywhere, but every detail of this trip feels fated (not least that the Royals will go on to win seven of nine games in California). We talk about our childhoods, our workplaces, our families. We talk about my mom's treasured relationship with her father, the similarities in their personalities: a quiet wit, a preternaturally sensitive kindness. My grandfather had himself been a huge sports fan, of the Missouri Tigers and the Royals. He would have loved to have been on this trip.
Lodging: Galleria Park Hotel. Bars and restaurants: the Morris, Lark Bar, Taco Bell. Games: Royals 8, Giants 1 (Tuesday); Royals 7, Giants 2 (Wednesday).
Oakland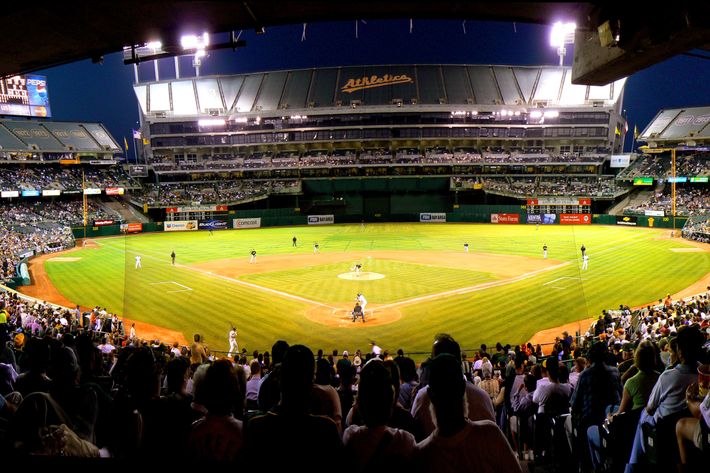 On to the last leg of our trip: Oakland. Listen, the Oakland Coliseum doesn't win Best-Designed Stadium awards. But give the A's a break: They have to share with a football team! And reports of its unpleasantness are, in our opinion, greatly exaggerated by grumps uninterested in having fun at a game. The place does feel unmistakably like a football stadium (lots of tall concrete hallways instead of open-air corridors; upper-level seating covered with a tarp during baseball season). But it's pretty, easy to get to from the highway and accessible via BART, and sells cheap beer. What more could you want? (The game we see, against the Yankees, runs four and a half hours, so we're especially glad for the cheap beer.)
We stay at the Radisson (rates average about $99 a night), which is affordable, newly opened, and just minutes from the stadium — and it's close to an In-N-Out. But we spend most of our time downtown. We have a fun drink at the Double Standard, where a redwood grows in the back patio. That's after dinner at the wood-fired-pizza spot Pizzaiolo, which has been a community standby since opening in 2005. And the next morning we have brunch (chicken and waffles) at the very popular, very good Brown Sugar Kitchen.
The team is the one we feel closest to in California. In 1969, when Ewing Kauffman founded the Royals, he was bringing baseball back to a town that had lost its pro team just two years earlier, when the Kansas City Athletics had decamped for California. And Oakland itself is the place I most want to visit again. But it's a complicated place, one that will feel familiar to anyone who's watched a city be rapidly gentrified; it maintains much of its vibrancy, though, and the laid-back culture for which it has a reputation is still palpable.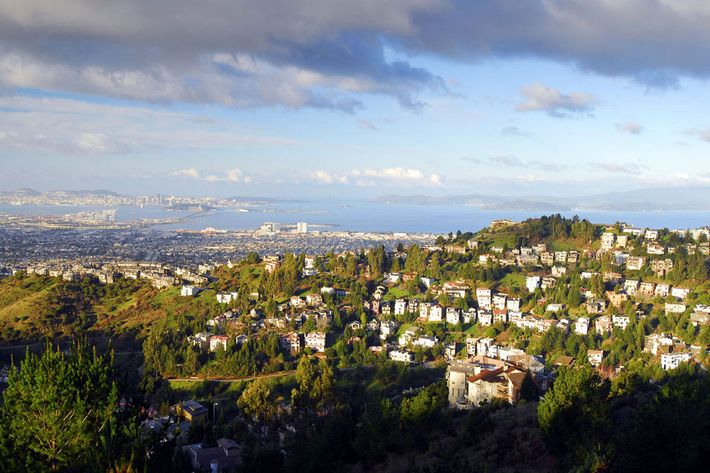 We head to the airport the next morning, where we finally manage to order an It's It. On our flight back home, our pilot announces that we have some extra time before we can start on our flight path — so he circles San Francisco several times and give us a mini aerial tour. I have no idea if this is something that happens almost every time you fly out of SFO (a friend who flies there often will later tell me it's unusual), but for us, it feels like the perfect coda.
Lodging: the Radisson. Bars and restaurants: Pizzaiolo, the Double Standard, Brown Sugar Kitchen, In-N-Out. Game: Oakland 8, Yankees 7.
Kansas City
I stop in Kansas City with my mom before returning home to New York, to spend time with my grandparents. I tell them all about the trip, and they tell me about their own time in California, so many years ago, my grandma remembering the foggy nights when Pa would drive an hour from the naval base to pick her up for movie-night dates (she had been afraid to drive herself in the haze — I have always revered my grandfather for his total and complete adoration of my grandmother).
We talk, too, about how the trip has helped me to better know my mother. In high school, we had argued like only mothers and daughters can. That changed in college, when I realized how much I depend on her, how much my life revolves around hers, how much she had dedicated herself to making sure I am happy. But baseball has brought us even closer — a major commonality, one that gives us time to talk, to ask questions we've always meant to. On this trip, we have debates about feminism; we discuss the aftermath of the death of her son, my brother; we talk about family, and about how her parents affected who she is today. Like baseball scorekeeping, my grandfather had taught my mom the value of empathy and thoughtful listening, and she had in turn shown me why those qualities were important. I see so clearly now how like her father my mother is, which makes me realize that when I say that I want to be just like my grandfather, I want at the same time to be just like my mom.
When we talk about baseball, we talk about life, directly and indirectly. There's intense agony in a Game Seven World Series loss, anxiety in a bottom-of-the-ninth full count in a tied game, extreme thrill in a walk-off home run. When a 23-year-old debuts, you see promise and youth; in a 38-year-old pitcher's final game of a 20-year career, you see bittersweet memory and reflection. We grieve through the sport; we are joyous through it. Baseball represents the entire spectrum of human emotion in one tidy game.
Lodging: My family's couch. Bars and restaurants: The dining room at my grandparents' retirement community. Game: Royals 4, Red Sox 2 (at Kauffman Stadium).
As it turned out, that June trip would be the last time I would see my grandfather, who died in September; he had been battling Parkinson's. I flew to KC for the funeral just as the regular MLB season was ending. At his service, I was told so many stories I'd never heard before, all confirming what I did already know: that I'd been unbelievably lucky to be born the granddaughter of Rex Whitton Jr., who, if you believe the attendees at his service, was the kindest, cleverest, most sensitive man in the world. The funeral was affirming, and it made me miss him immensely. I was glad I had seen him after California in June. Without being too melodramatic: The sport feels like something we can share forever.
Kauffman Stadium — known affectionately to locals as "the K" — is named for the Royals' founder, Ewing Kauffman, making the stadium one of ten in baseball that hasn't sold its naming rights to a corporation. Opened in 1973, the K is the sixth-oldest current MLB park. It has the fifth-smallest capacity: 37,903.
The team was the subject of much skewering. A personal favorite piece, in the Onion: "Kansas City Fails to Pick Up Option on Royals … The Royals have generated some mild interest from other cities, including Portland, OR and Copenhagen, though the Danish capital is said to be leaning heavily toward acquiring a public pool or parking lot."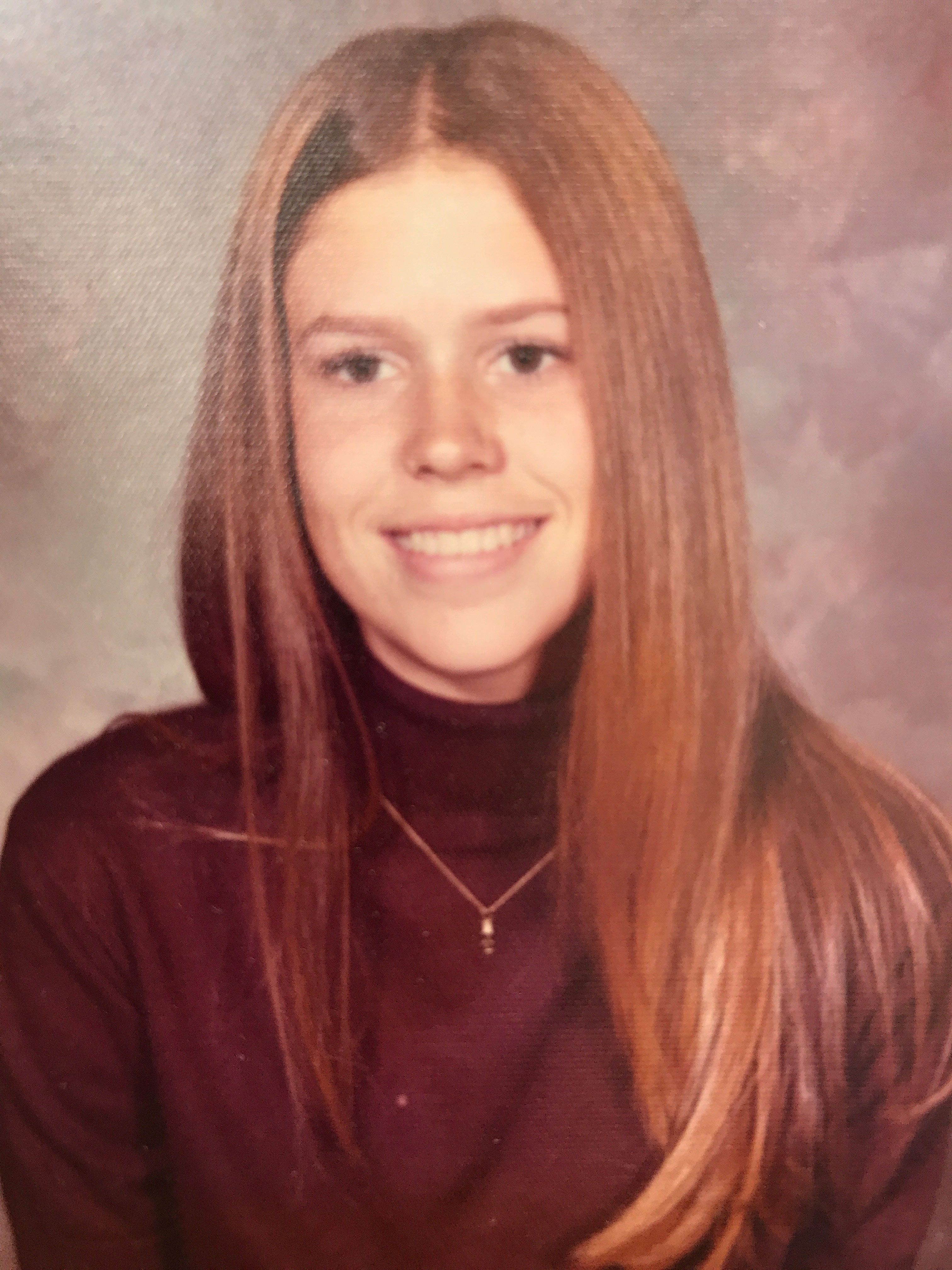 My mom, a few years after her family moved to KC.
I often think of the response from one of Kansas City's more famous fans, Paul Rudd: "Winning the World Series is one of the greatest things that can happen to a community."
Greinke was a Royals pitcher the team eventually traded in 2010 to the Milwaukee Brewers, who were angling for a playoff berth (they didn't get one), receiving in exchange players including outfielder Lorenzo Cain and shortshop Alcides Escobar, who would go on to be Royals stars and fan favorites.
She was calculating what's called "the magic number."
And I cry, of course, when I watch the 2014 Wild Card game. The Royals came from four runs behind to beat the Athletics (a team that once called KC home), earning their first playoff berth since 1985.
On scheduling: There are some sites that will help you plan a baseball road trip, but I never found one that was particularly useful. Best for me was printing all the teams' calendars and planning it by hand. Take as much time for the trip as you can. You don't want to be constantly driving, exhausted, stadium to stadium, falling asleep in your seat in the seventh inning.
We fly to LAX then drive to San Diego — the gorgeous two-hour drive seemed easier than transferring planes (plus my mom and I were a bit skittish about the landing at the small, single-runway airport).
Build in as many tours as you can on an MLB road trip, and book them in advance — they sell out fast but offer a chance to see the stadium in a way you won't otherwise; plus you're often admitted even before batting practice and can occasionally interact with players without crowds.
Of course it was Populous, the architecture firm responsible for almost every new park in the past two decades.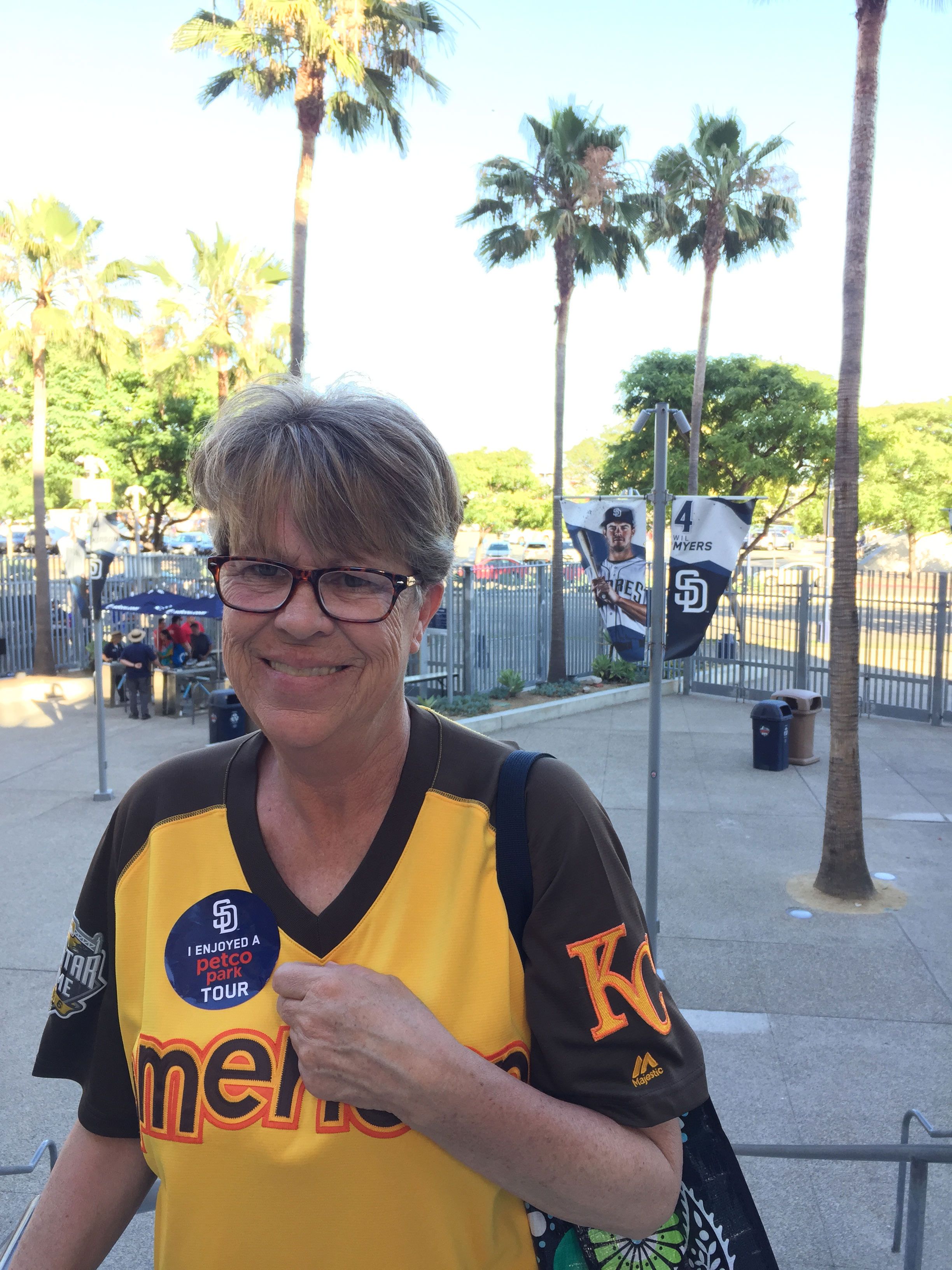 Here, my super-fan mother is posing with a banner of Myers. He's a first baseman for the Padres who was originally signed by the Royals. Considered a top KC prospect, he was traded to the Rays in 2012 for three players including Wade Davis, a move labeled "bone-headed." Davis would go on to throw the final three outs of the 2015 World Series.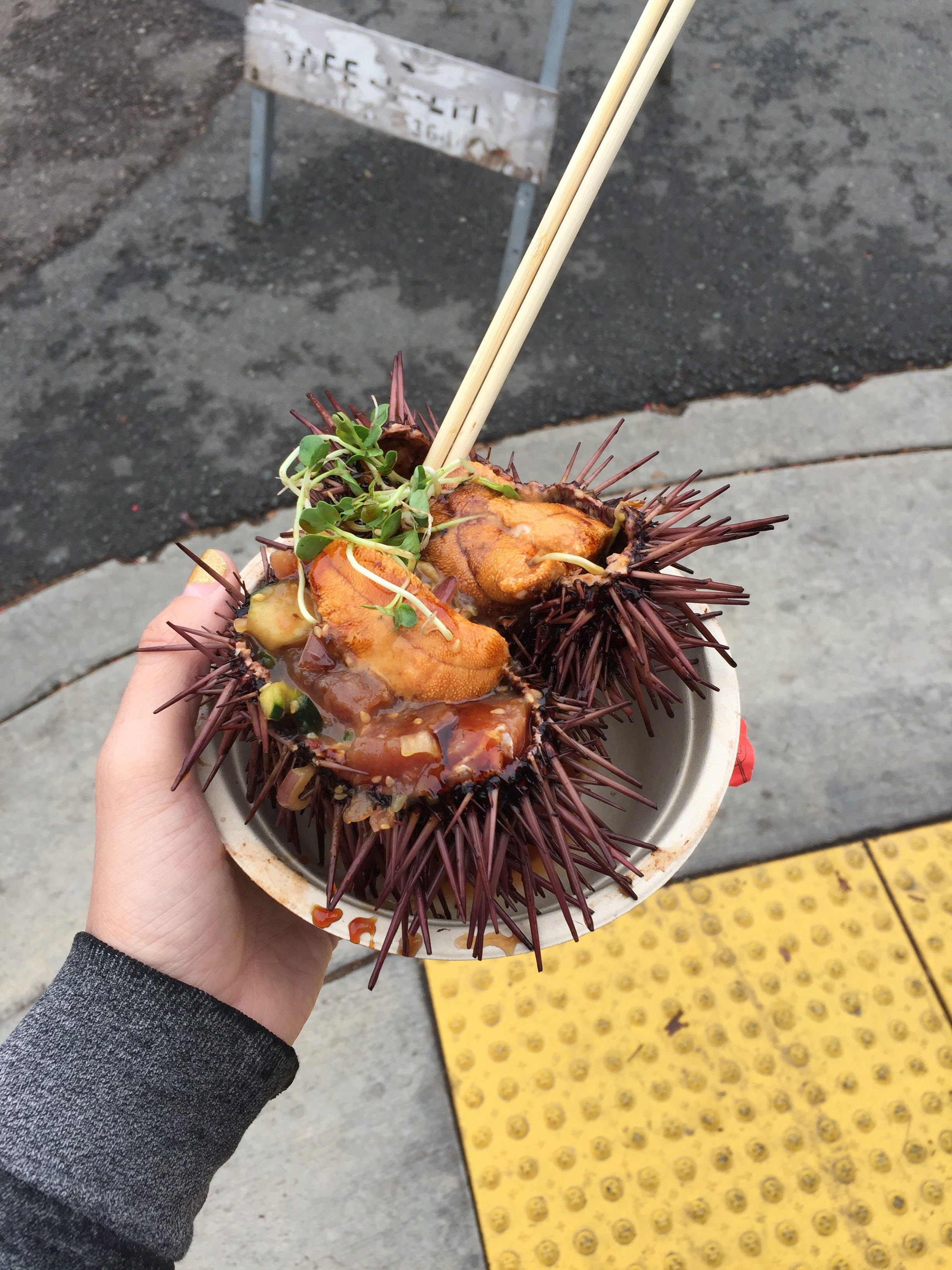 Poke topped with uni.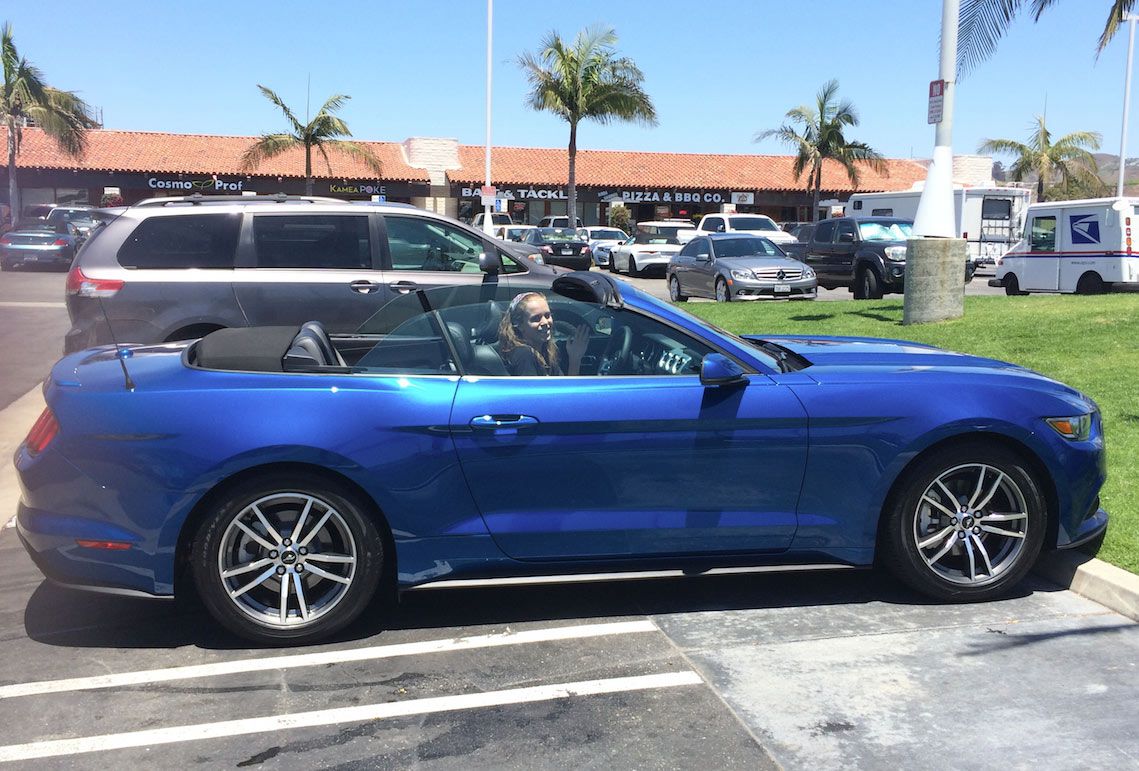 That pretty car.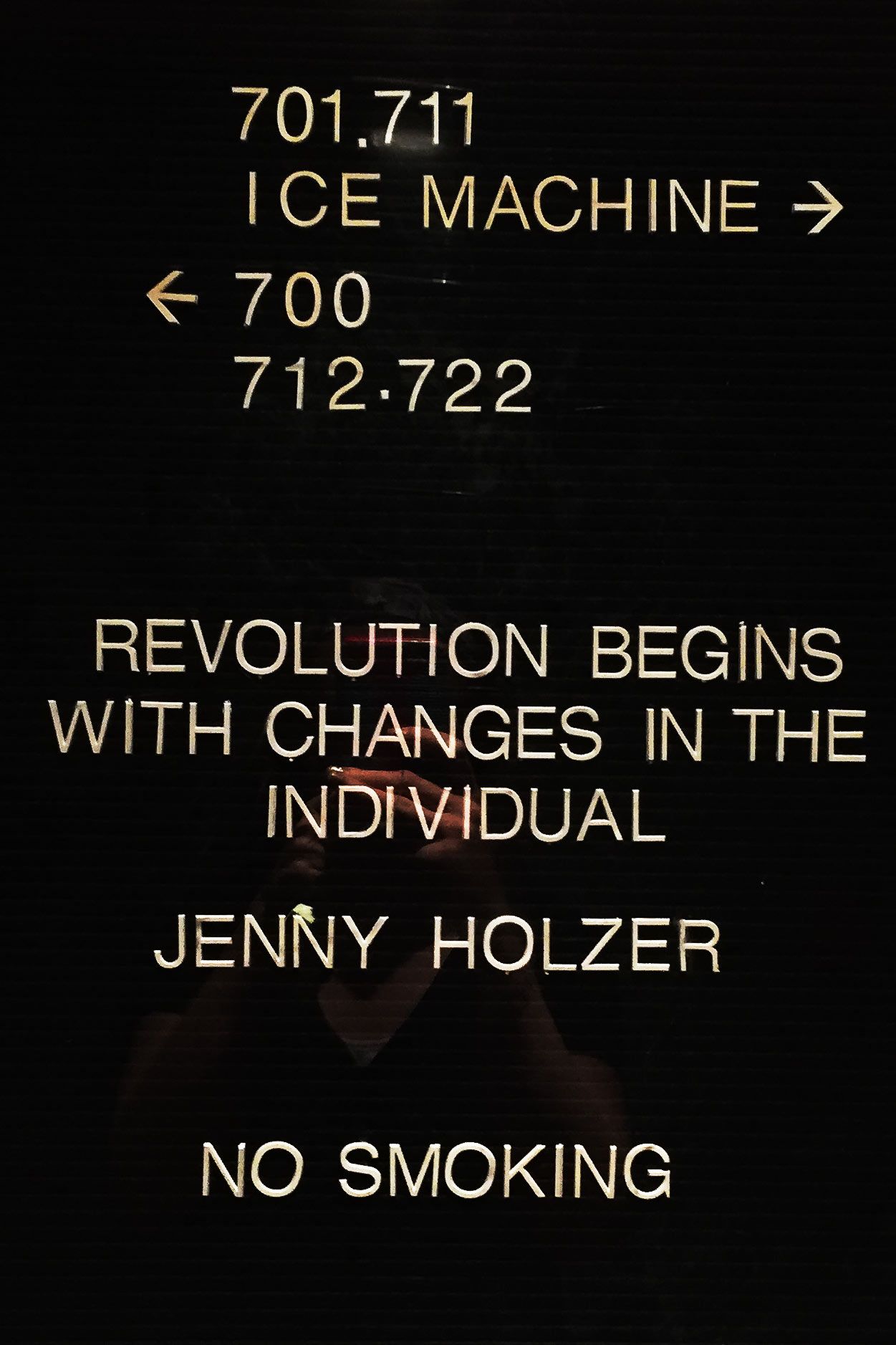 Ice to the right …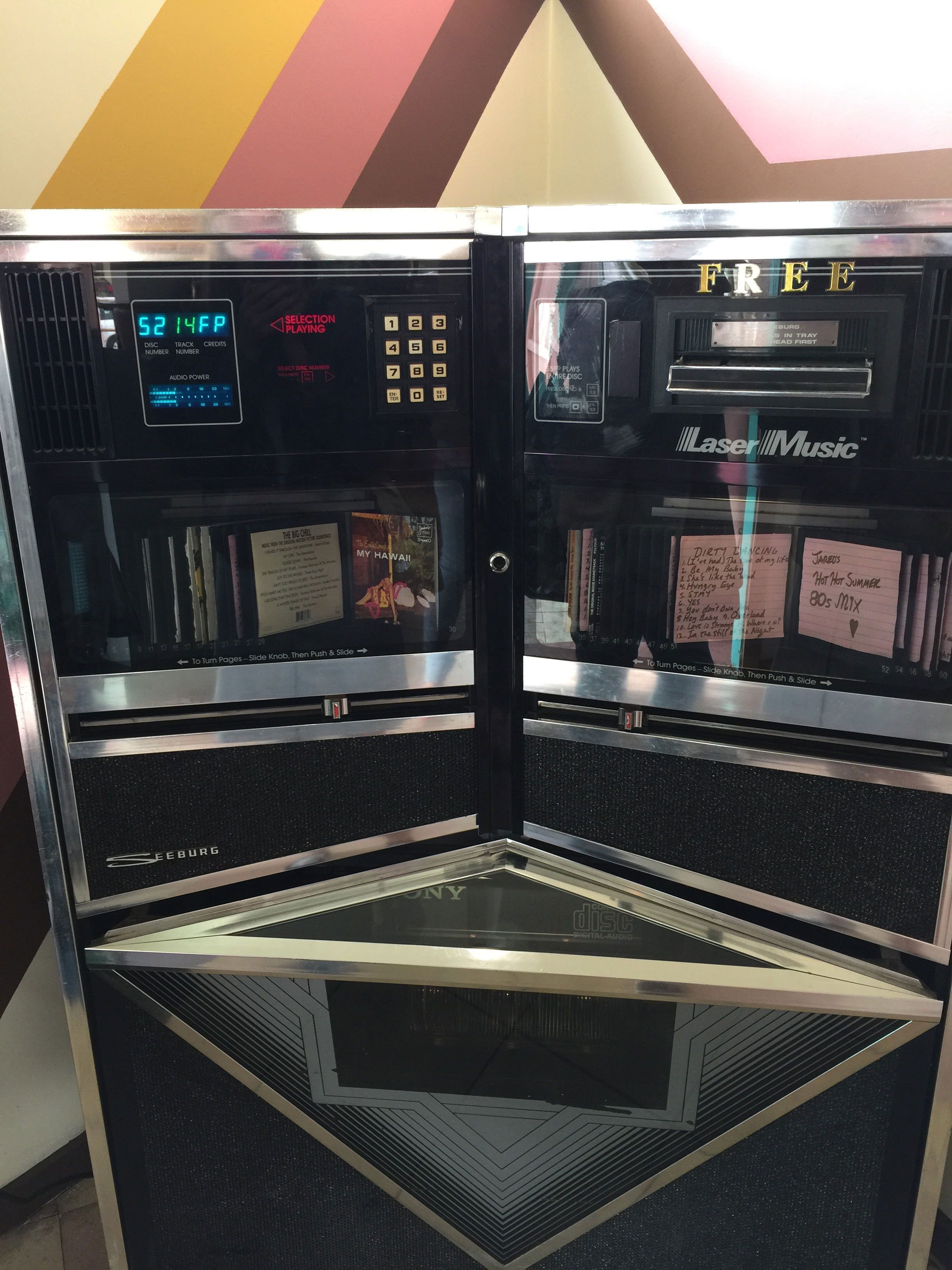 Sample CD: the soundtrack to The Big Chill.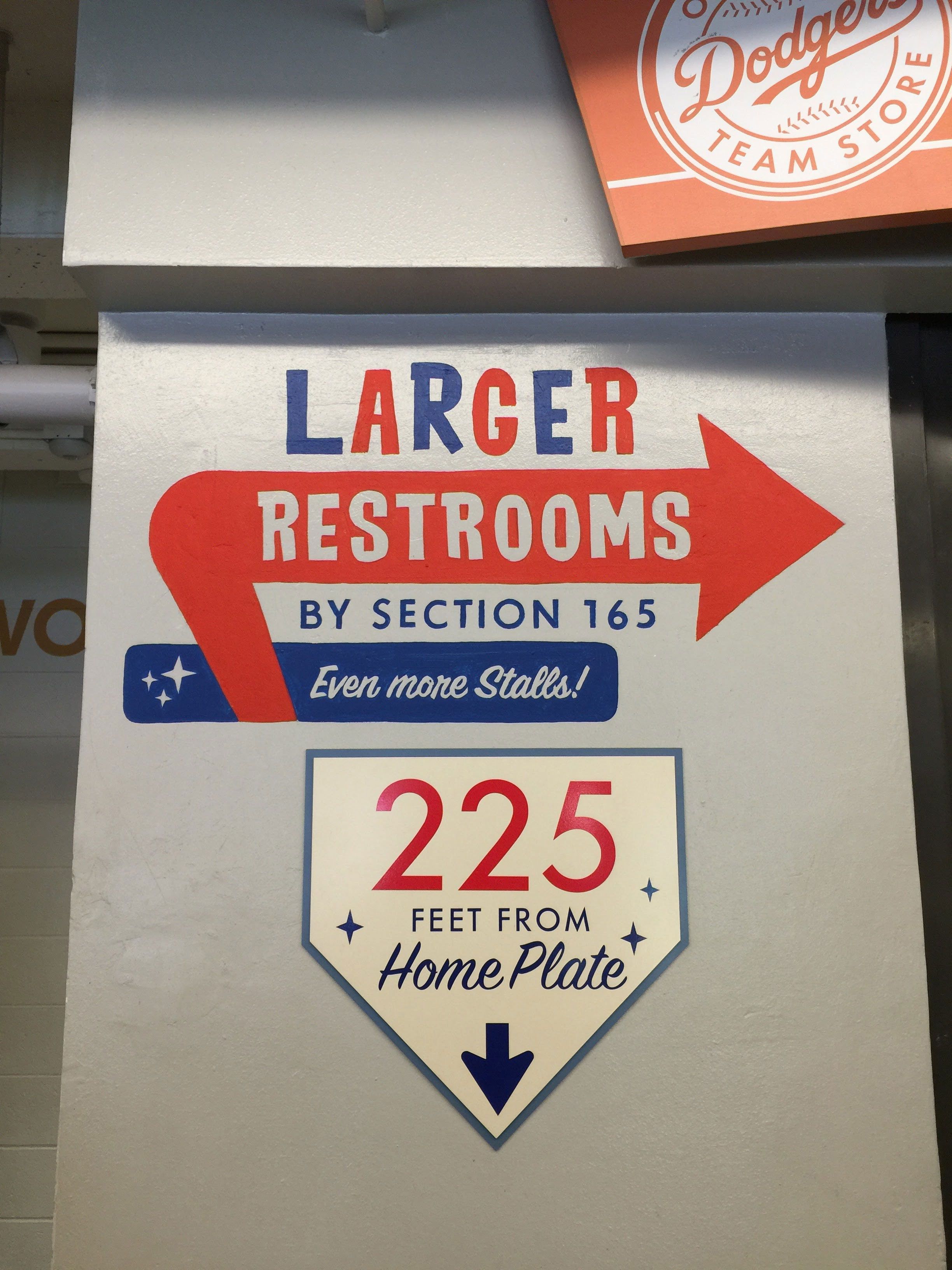 One of the nicer signs.
Some of those: Everyone has different methods, but 6-4-3 would almost always indicate a double play: The batter hit to the shortstop (6), who threw to the second baseman (4), who then threw to the first baseman (3) for a double play, recording two outs.
I also sometimes fix the binoculars on Salvador Perez in the dugout to spy on his antics or catch him laughing with his teammates. The Royals catcher is the city's favorite player, a seemingly endless font of joy.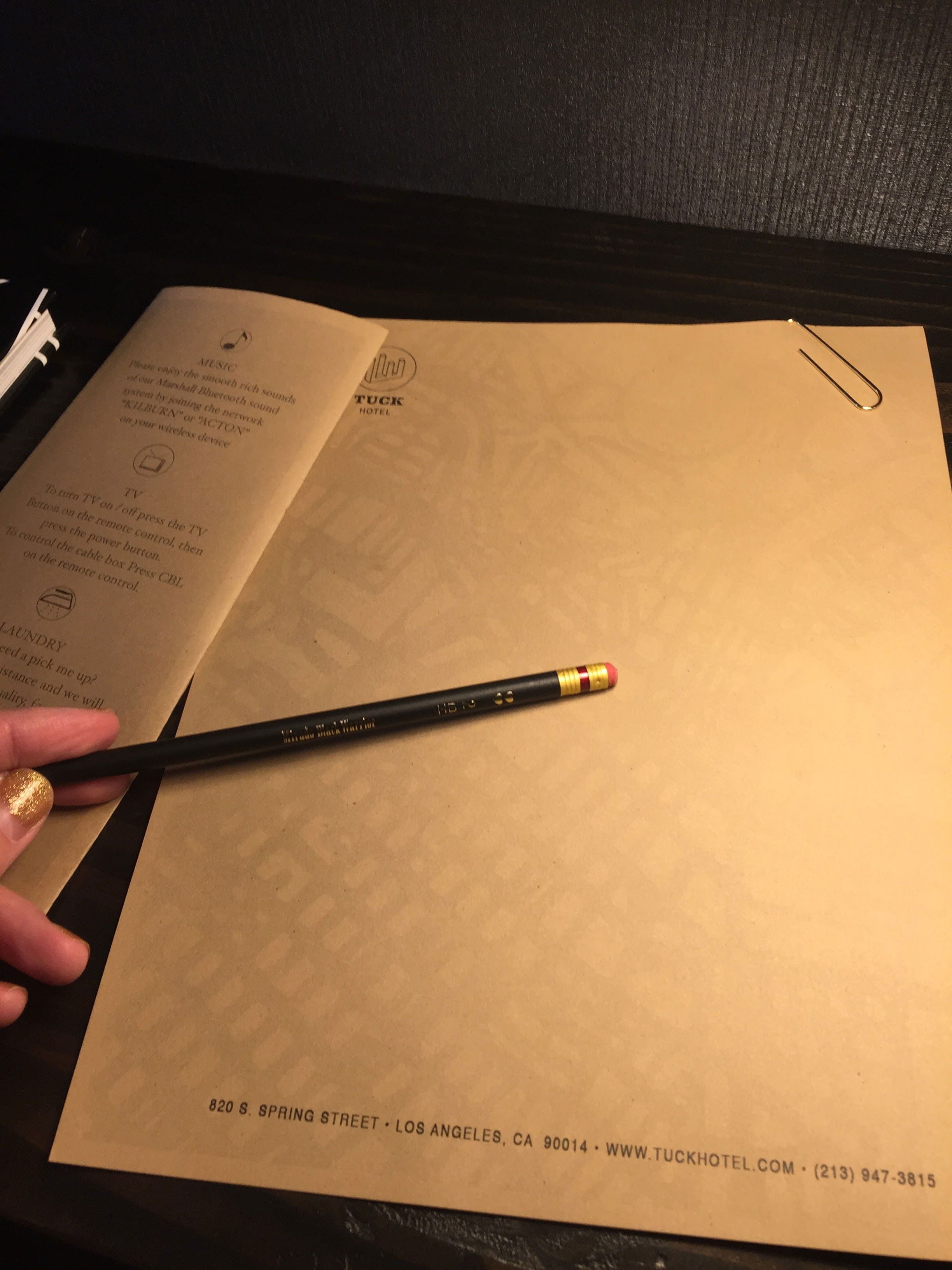 Quoth PencilRevolution.com, "The Black Warrior … stands out among American pencils when on a desk or sticking out of a shirt pocket."
After the Rams left California for St. Louis in the '90s, the ballpark (which the Angels shared with the football team) was converted back to a baseball-only palace.
My grandfather was so proud of his father, pictured here with his wife, Callie Maud, and Lady Bird Johnson.
Case in point: We attend on Madison Bumgarner T-shirt night; the pitcher was on the DL, though, owing to a … dirt-bike accident.
We liked Seatgeek best for buying tickets. And unless you're set on a certain area, or want excellent seats or a physical ticket stub, there's really no need to buy until right before the game. You'll get the best deals that way and can sometimes buy upper-deck seats for $3 or $4. There are exceptions: Cubs and Red Sox games are more expensive, typically. What I do is set the Seatgeek app to start tracking the prices of the games a few weeks before I plan to attend.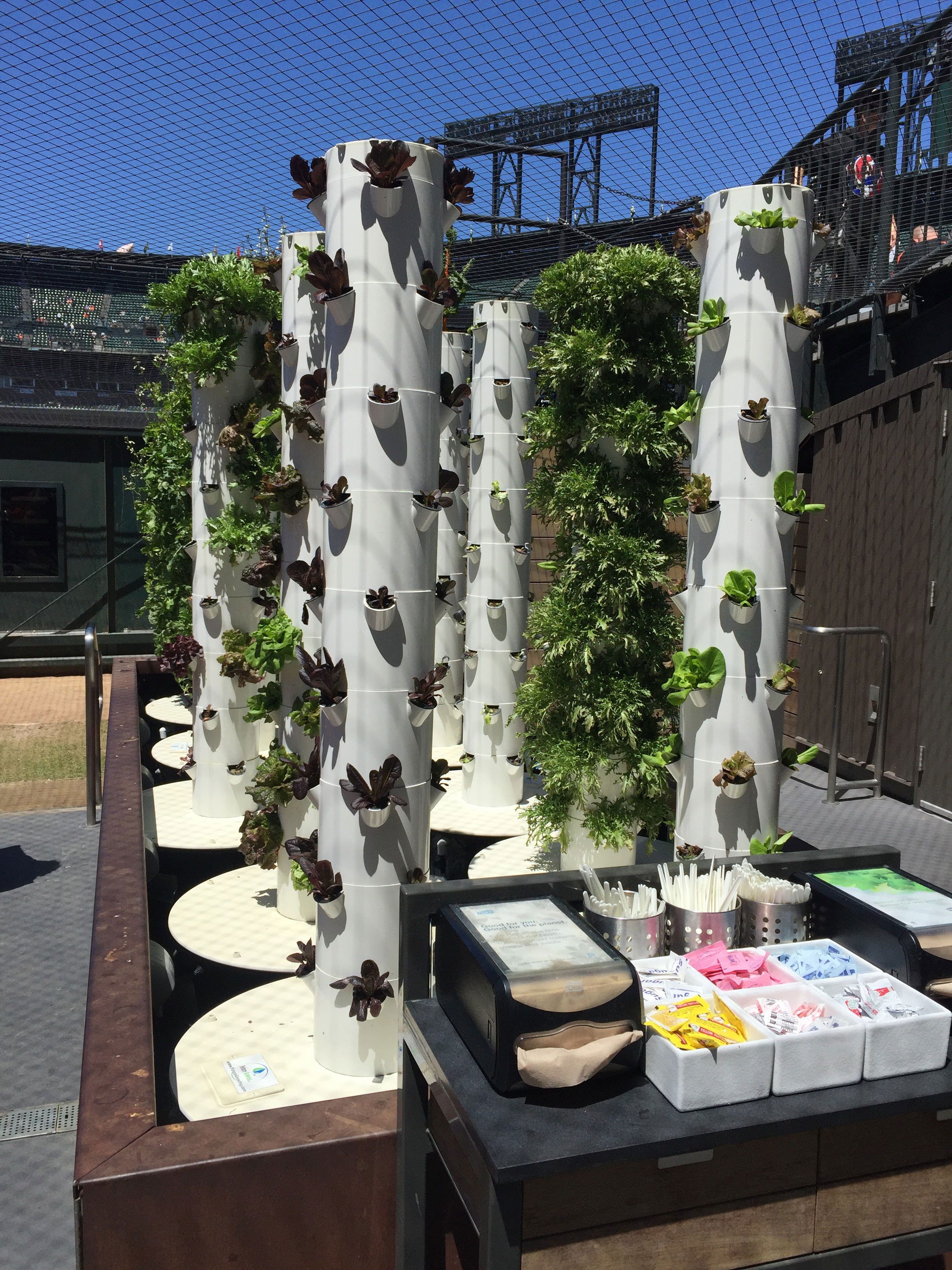 The garden: artichoke plants next to the sugar packets.
I'll be honest: I want to go to Pacifica mostly to see what Lucky Peach called the "most beautiful Taco Bell in the world"; it is decidedly worth it.
Moreover, Oakland knows it needs a new stadium and hopes to open one by 2023. While the Raiders and Golden State are leaving town, the A's will likely move just five miles, and closer to downtown. The choice was not without controversy.
Bay Area people tend to be crazy about this dessert, which is not sold east of the Rocky Mountains. An It's It consists of two oatmeal cookies with ice cream in the middle, all dipped in chocolate.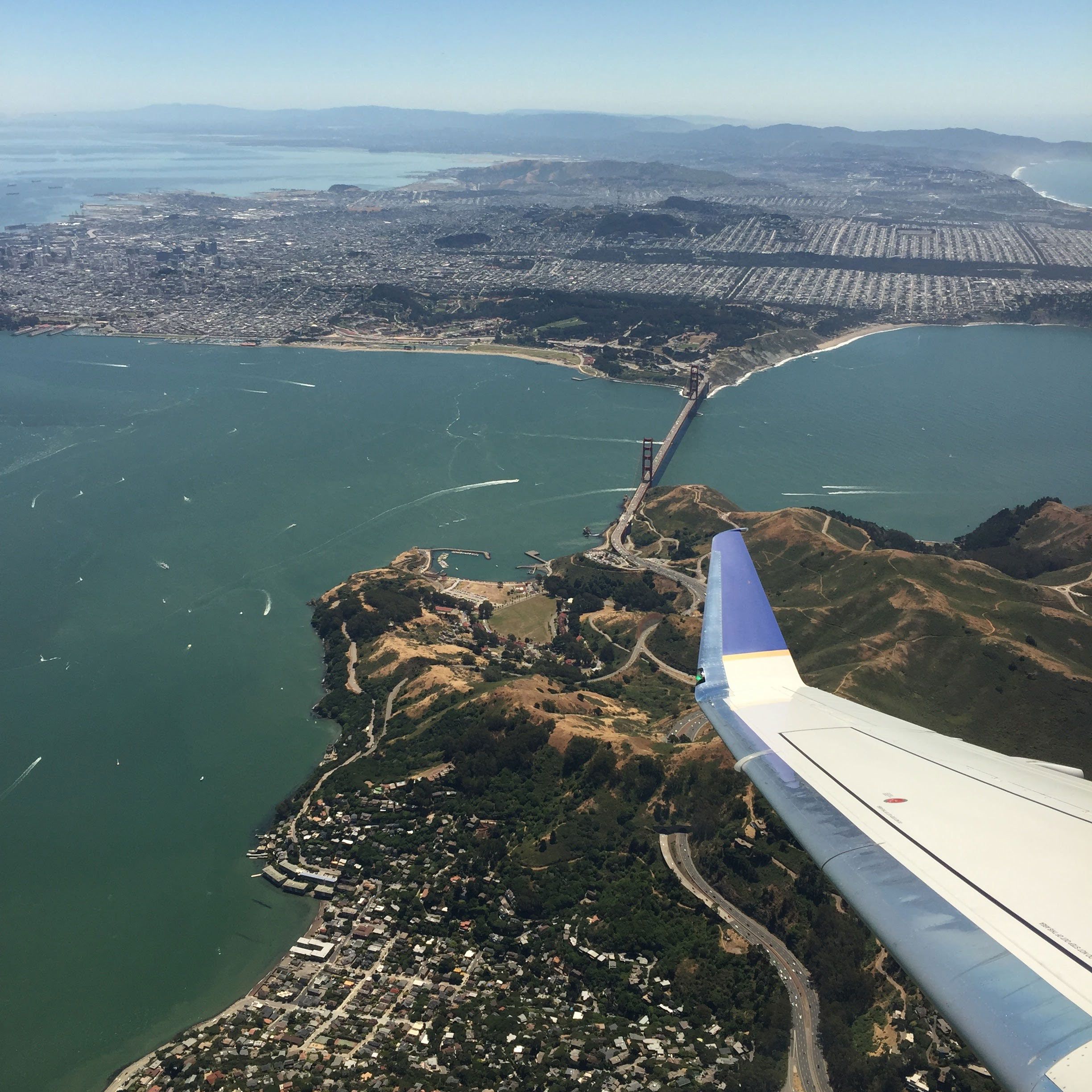 The views were amazing.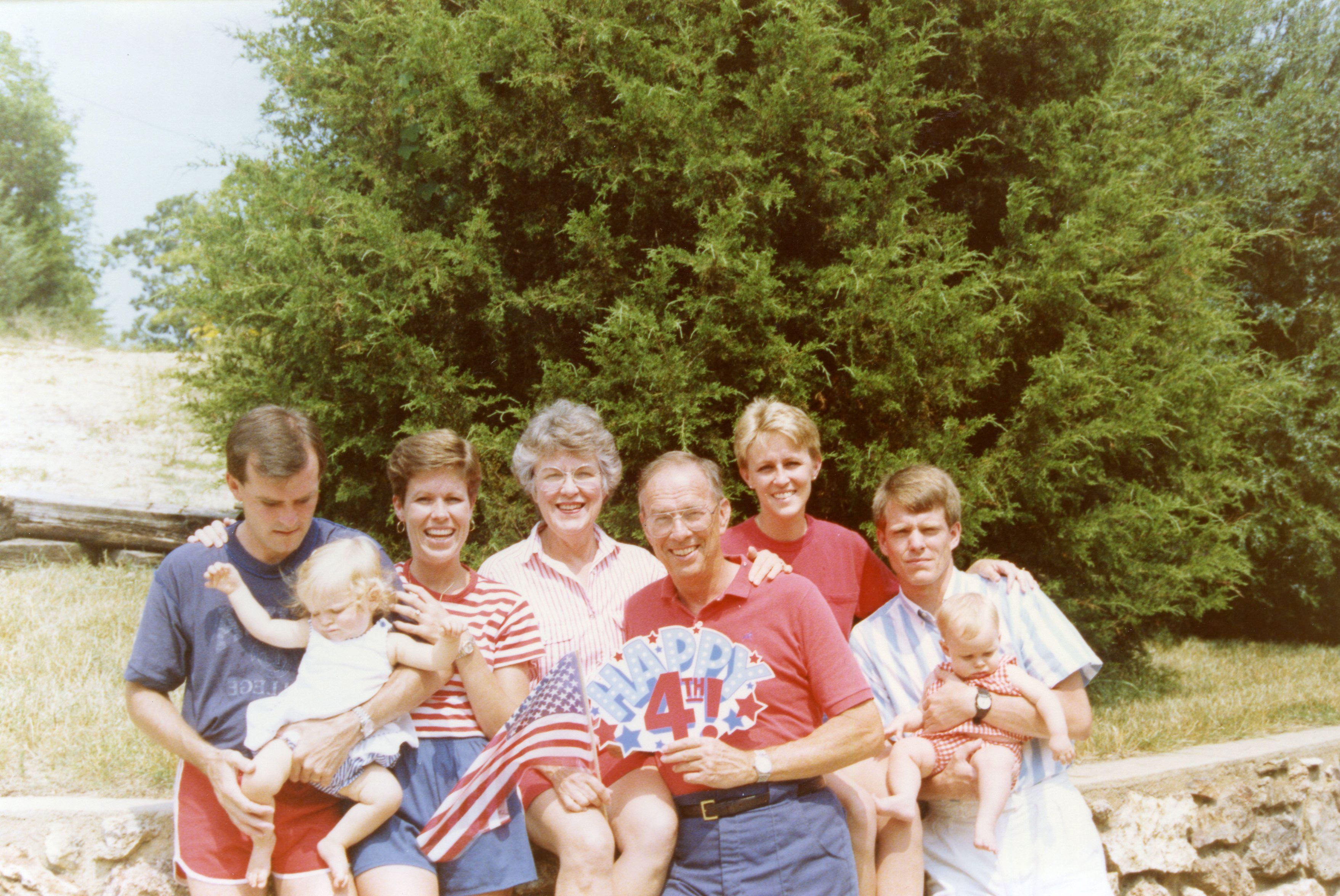 Here's mine (my mom and her parents in the center).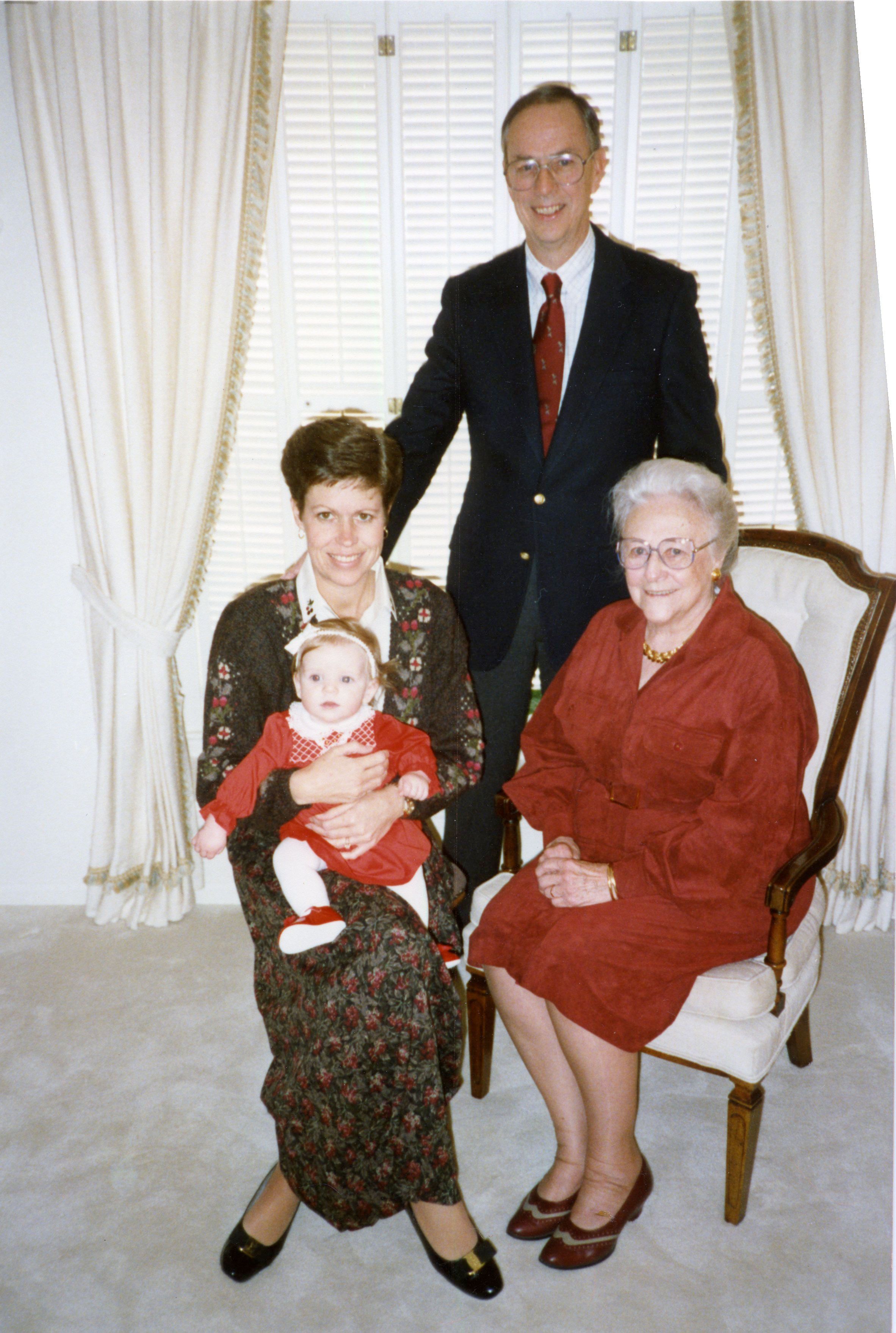 My mother, her father, his mother, and me.