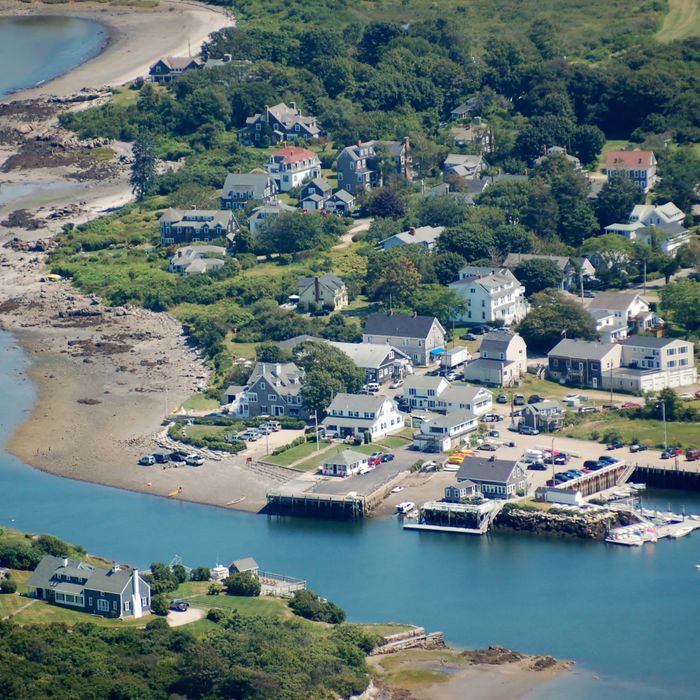 An aerial view of Biddeford Pool.
Photo: Ian Bruce/Flickr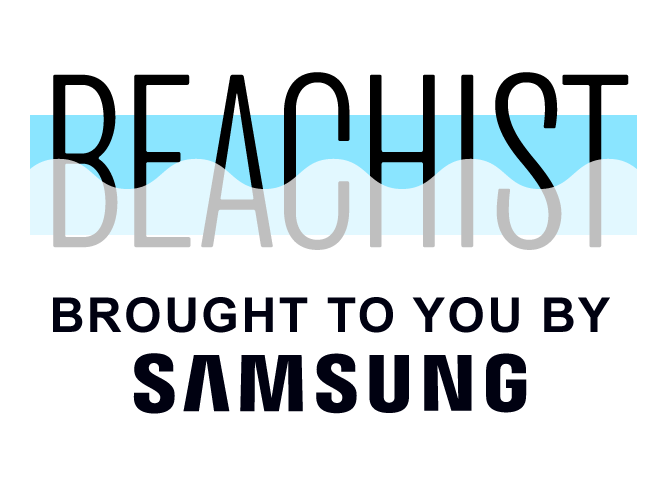 The year-round residents of Biddeford Pool, Maine, don't want you to talk about their town. This beachfront village wraps around Biddeford proper and converges in a vast marsh — "the Pool," the locals call it — surrounded by beach and small-town necessities. And small-town necessities are all you will find; don't look for hotel chains and towel boys in Biddeford Pool.
My grandfather's best friend began going to his wife's cottage there in the 1950s, and my family fell in love with the area. We have gone back every summer since, but the little community has barely changed, and the locals keep it that way.
How to Get There, and Then Get Around
There's an airport in Portland about 40 minutes away; JetBlue offers an 80-minute nonstop from New York that can sometimes be less than $200. Otherwise, you'll need a car, as there are no ferry options, but the scenic drive in is worth the trip, and it's a good excuse to gather a carload of friends. If you're driving up from New York, once you cross the New Hampshire border, stop at New Hampshire Liquor & Wine Outlet in Hampton, off Route 95. The state liquor store isn't taxed, and shopping there is a rite of passage for beachgoers coming into Maine.
There's only one road in and out of Biddeford Pool — Route 208 becomes Mile Stretch Road and snakes along the coast, with breathtaking ocean views that give way to gorgeous, well-loved rentals lining Biddeford Pool Beach. Obey the strict 30 mph speed limit, as walkers and bikers rule the roost up here; you're going to see groups of little old ladies out for their nightly stroll, wine in hand or grandkids in tow. Cycling is, in fact, the best way to get around Biddeford Pool, so be sure to pack your bike (there's also a bike shop in Biddeford town that offers delivery).
Where to Stay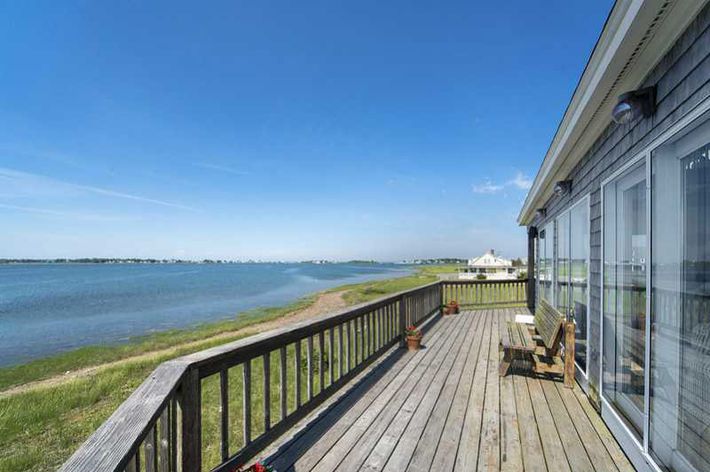 There are no hotels in Biddeford Pool, but the town's only inn, the Gate Lodge, recently began renting two-bedrooms by the week ($1,740 in the summer). While Airbnb offers a few options, old-school renting is still the best way to stay in Biddeford Pool, meaning you'll need to do a little online research: vrbo.com and maineseasiderentals.com are good places to start. For a single-floor, three-to-four-bedroom cottage, expect to pay about $2,500 per week. Prices rise with the size of the house, but most rentals are cozy cottages built for days on the beach and lobster dinners, places where you can feel generations of beachgoers in the books and towels they've left behind. Some of the most incredible views come from the most humble cottages, so be ready to sleep in a twin bed or forsake Wi-Fi for the purest experience of the beach that you'll find in Maine.
For an upscale option, stay outside the Pool in nearby Kennebunkport, which offers a plethora of beachfront hotels, including The Tides Beach Club (from $400 a night in the summer). The Tides is home to 21 guest rooms, including two suites designed by Jonathan Adler with ocean-facing balconies. Enjoy the hotel's on-site kayak and paddleboard rentals, stargazing parties, running routes, nature walks, and beach games. The Tides also offers "beach tender" services, beach parking, and in-town shuttle options.
For a luxe-cottage feel, stay at the historic Cape Arundel Inn & Resort (from $279 a night in the summer) in Kennebunkport. Guests choose between a room in a 19th-century Victorian mansion with classic seaside style and the bucolic, serene Club House surrounded by woods. The Club House features a lounge with billiards, a stone fireplace, and a turn-of-the-century bar. All guests are also welcome to swim in the inn's heated pool, with patio service, yoga on the lawn, bicycle rentals, and in-town shuttle service. And head to the Main House's Ocean Restaurant for panoramic water views.
Navigating the Beach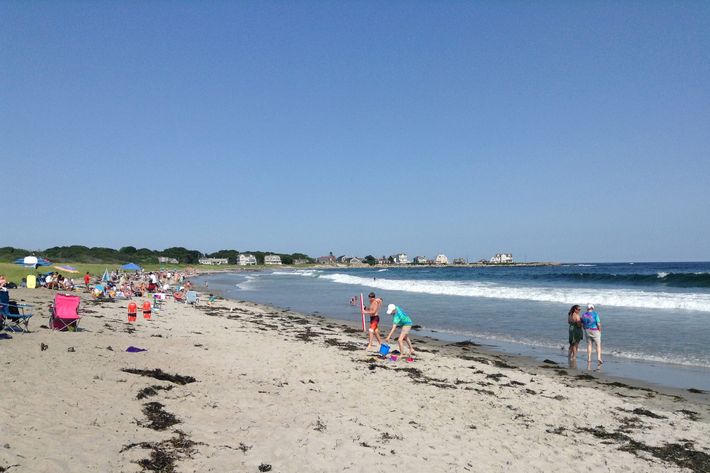 Because of the zoning laws of the historic Marie Joseph Spiritual Center, a seaside convent built in the late-19th century, there has been almost no development on Biddeford Pool Beach or in the small town center. Children ride their bikes freely through town, cottage views are unobstructed, and the beach is never overcrowded.
This untouched feeling also means there's virtually no public parking. Beach-parking permits are granted by the town hall and are in short supply — but that just means if your cottage isn't beachfront, you'll have to take a ten-minute, nature-filled stroll to the shore. Beach-access points are small trails that look barely carved into the forest. Given this rusticity, you'll need to bring your own towel, umbrella, and food, as there are no beachfront options — so pack for the day and soak in the sun and with coolers, friends, and dogs in tow.
A unique must-do in Biddeford Pool is a fire on the beach — allowed, with a daily permit from the town. My cousins and I would forage for wood during the day, then sit in the moonlight with our marshmallow sticks and listen to the sounds of crackling fire, our parents' laughter, clinking glasses, and constant ocean waves.
Beach Eats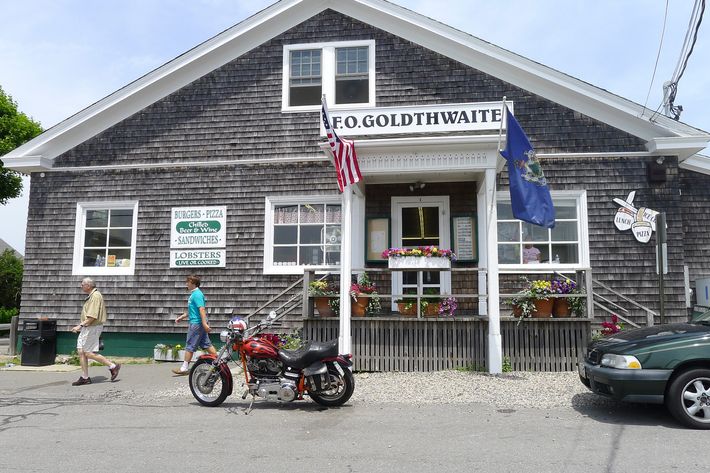 Cook for Yourself
Dinners in Biddeford Pool are best as family affairs at your cottage. For lobster and other seafare, head to F.O. Goldthwaite & Pool Lobster Company in the center of town. Goldthwaite's is a grocery store, seafood shop, and deli that provides a classic village experience while serving the best lobster in southern Maine. Take home live or cooked lobsters, fish and chips, and oysters, and have the quintessential Biddeford Pool dinner on the deck. Goldthwaite's also offers wine and snacks like fine cheese and flavored almonds alongside household groceries and chips and salsa. Local teens man the register and deli counter, which is a great mid-beach-day option — get a lobster (market price) or fried shrimp roll ($9.50). Goldthwaite's is situated on the western tip of Biddeford Pool, meaning deligoers can enjoy their meals at outside tables overlooking the bay with views to Monument Island.
Get Easy Takeout
For a quick option, drive ten minutes into Biddeford and grab Pizza by Alex. This community staple has been around since 1960 and serves one item: pizza, with only the freshest ingredients. A New York–worthy pizza can be had for less than ten bucks, a miracle in and of itself. When you're too drained from the sun to cook, bring home a few pies and a few bottles and make a night of it.
Have a Fancy Dinner Out
Drive ten miles south to Kennebunkport's Pier 77 Restaurant/the Ramp Bar and Grill, located on gorgeous Cape Porpoise. Pier 77 offers views of traditional working lobster boats during the day and magnificent sunsets in the evening, with a menu that takes seafood seriously. The Seafood Mixed Grill ($29) is a decadent dish of fresh wild-Alaskan salmon, grilled large prawns, and pan-seared scallops cooked in lemon beurre blanc, served on a bed of saffron rice and roasted carrots. For a more casual feel, the Ramp Bar and Grill is underneath Pier 77 and has its own bar menu — think clam chowder ($9) and onion strings ($12).
Off-Beach Activities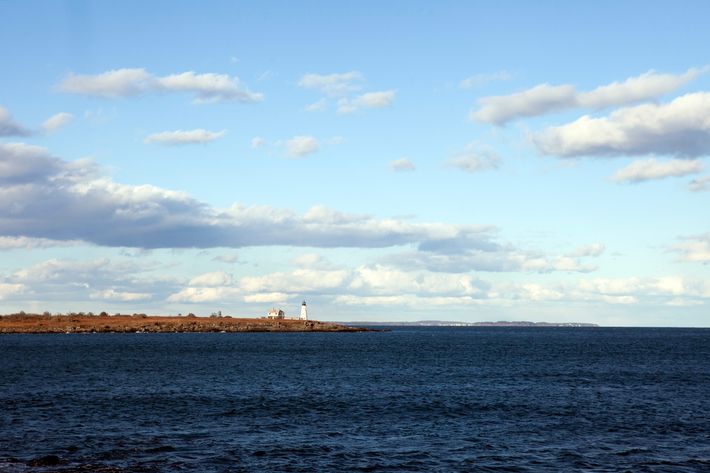 Supported by the Maine Audubon Society, Biddeford Pool boasts a historic walking trail along its rocky edges. East Point Sanctuary is located at the tip of the peninsula and is a short but sensational stroll along a little-viewed stretch of the Maine coast. The trail offers views of Wood Island Lighthouse, Saco Bay, and the Gulf of Maine. East Point Sanctuary is a must for nature lovers, given the fruitful, coastal habitat view — and it's especially spectacular through binoculars. Walking on the rocks can feel slightly treacherous but allows you to be completely surrounded by ocean air and nature. There are three benches along the trail, so bring food and a friend and make a picnic out of it.
Take a stroll through densely green, narrow neighborhoods and glimpse magnificent beachfront and inland homes, owned for generations by New York and Connecticut blue bloods as well as Maine lifers. My cousins and I would spend hours riding our bikes down these winding residential roads, sometimes coming across a secret beach-access point that led to seals sunbathing by the water. You can ride through the neighborhoods, to the walking trail, to the pool, and into the town center, where you'll find Goldthwaite's, a gift shop, and the old lodge. Biddeford Pool also has a vibrant paddleboarding scene, so try this ab-crunching activity that will bring you closer to the horizon — Maine Seashore Adventures offers stand-up paddleboarding tours and lessons in the area (from $60 for two hours).
There are plenty of rainy-day options: Drive 40 minutes to take in Portland's hip food and art scene, then class it up on the way home with drinks in Kennebunkport. Or take an hour drive to Freeport, home to the original L.L. Bean Flagship Store, where you can pose with the 16-foot-tall boot, a classic on the Maine to-do list. The store's site maintains a calendar of outdoorsy activities, like fly-casting lessons and a free "Bike and Brew" cycling ride, as well as a free in-store lecture series hosted by L.L. Bean Outdoor Discovery Schools. Of course, you can always cozy up with a book and a mug and settle in for a day of self-care by the sea — they say salt air is healing.