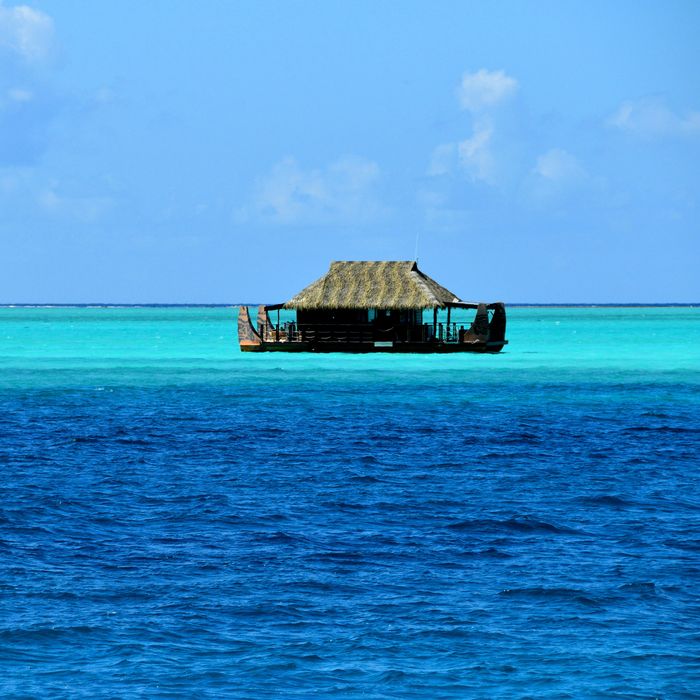 A pearl farm visited during a cruise stop in Moorea.
Photo: Blane Bachelor
Most memories of my first cruise experience, a spring-break shindig my freshman year of college, have faded to fuzzy watercolor recollections. Not just because the trip was some 20 years ago, or because of the memory-killing effects of the Goldschläger shots my sorority sisters and I knocked back in our coffinlike cabins. It's also because not much especially memorable happened besides midnight buffets and those hideous white-girl cornrow braids some of us got onshore, thinking they made us look cool and cultured.
Until early 2018, I hadn't taken another cruise, preferring more autonomy and adventure with my travel. Meanwhile, the industry continued to evolve, catering to an ever-growing senior demographic and chasing the coveted millennial market. But it's constantly battled an image problem, thanks to negative headlines like the Costa Concordia disaster and, at least in literary and travel circles, the perennial popularity of David Foster Wallace's blistering essay about his cruise experience, which is as relevant and hysterical today as it was when it first appeared in Harper's magazine in 1996.
All of which is to say that, for a long time, I was a travel snob about cruises. Then, an opportunity arose to sail on M/S Marina, a 1,250-passenger ship in the Oceania line, which is known for its high-end culinary offerings. I hadn't taken any international trips since becoming a mom nearly a year and a half ago, my wanderlust (and FOMO) increasingly stoked by the worldly adventures of friends and fellow writers on social media.
The itinerary — stops at seven islands around French Polynesia, including Bora Bora and Moorea — sounded far more exotic than, say, a Caribbean sailing. I also was surprised to discover that despite my traditional travel M.O., the structured cruising experience (preplanned shore excursions, onboard dinner reservations) didn't make me cringe the way it used to. Having everything mapped out in advance sounded almost dreamy — a two-week respite from the nonstop mental maelstrom of trying to raise a toddler, have a career, and maintain some semblance of a social life.
The cherry on top was the ship's top-notch culinary program. Its gourmet restaurants seemed worlds away from the cattle-call buffets I vaguely remembered, and its high-end cooking classes offered a chance to return home with some new tricks in the kitchen. I'm no hard-core foodie, but I really enjoy cooking — yet, like travel, it had mostly fallen by the wayside since I became a mom. I wanted to reclaim a more fulfilling role in family meals than just opening a box of macaroni and cheese.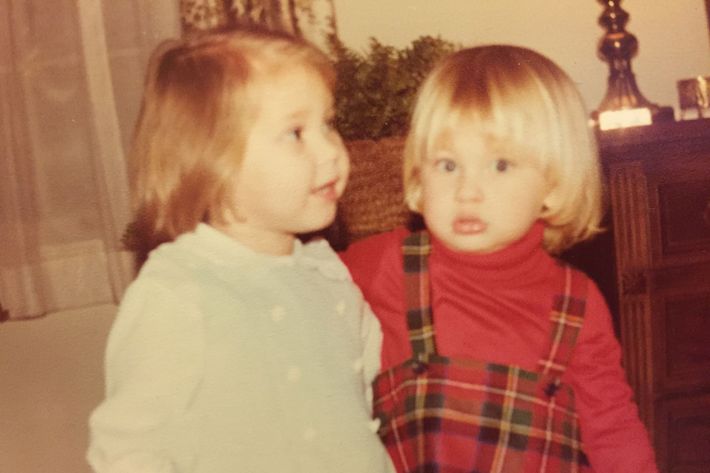 My guest would be my cousin Laurie, a sassy Southerner who's more like my sister, and the perfect companion for a trip like this: a fellow mom with whom I could both celebrate and commiserate over being away from our daily lives for so long, an eager traveler, and a helluva lot of fun. Our most recent girl's trips were to Napa Valley and Phoenix. Now, it was time to bust out our passports and take our adventures abroad.
Days 1 to 5
Ports of Call: Fakarava, Nuku Hiva
We are hoping for a bird's-eye view of French Polynesia's famed aquamarine water as our redeye flight lands in Tahiti's capital, Papeete, early in the morning. But rain foils those plans, casting a dreary pall upon the island. Sleep-deprived and weary, we grab our luggage and head to the taxi line. Soon we're slogging through bumper-to-bumper traffic on a multi-lane highway — a Tahitian traffic jam isn't the first island experience I anticipated having. At the port about 30 minutes later, we get an early lesson in Cruising 101: Flights don't necessarily line up with sailing times. We have several hours to kill until we can board, and our 11:59 pm sail away — industry lingo for departure — seems like eons away.
Marina doesn't even come to those mega-ship monsters that always seem to be in the headlines for some horrible tragedy, but I'm still dumbstruck by her size and scope as she towers above the dock. However, when we finally step aboard our massive floating home for the next 12 days, there's zero fanfare — no crew welcoming us as we walk up the gangway, no fragrant leis placed around our necks. There is, however, a welcome bottle of champagne in our veranda stateroom, whose 282 square feet include a small sitting area and storage galore: two closets and plenty of cabinets and drawer space. The bathroom even has a tub. Our only gripe is the toilet, whose ferocious flush never fails to startle us. We nickname it the Beast.
We spend the rest of the afternoon unpacking and gussying ourselves up for a welcome dinner in the majestic Grand Dining Room. But first: a muster drill, a mandatory safety exercise for all passengers that provides instructions in case of a nautical emergency. After dinner, we head back to our room, where I make the mistake of sinking into the cloudlike bed Oceania is famous for. But Laurie is determined for us to stay up and experience the sail-away — and she's nothing if not stubborn — so we procure a bottle of wine and roam the ship's upper decks. The rain has stopped but the wind has kicked up, and more than once my wrap dress whips over my head, sending us into tipsy hysterics.
We're well into the wine and conversation when I notice the lights onshore are getting farther away — we're officially at sea! This realization infuses us with a surge of excitement, and for the next half-hour, we hop around the decks like, well, the buzzed cruise noobs we are, looking for the best viewpoint to watch the ocean absorb the darkening shoreline. We finally collapse into bed around 1 a.m.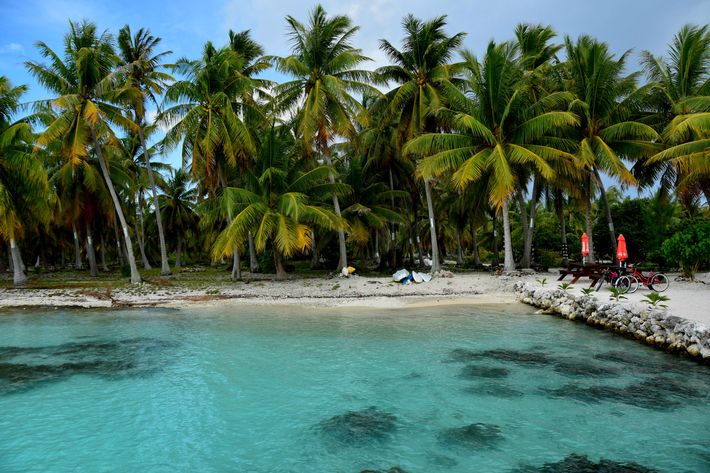 We arrive the next afternoon at our first port of call, the tiny island of Fakarava, which has about 800 permanent residents. Once we disembark, we hop on two cruisers and start pedaling as fast as we can away from the swarm of passengers. We're hoping to discover a beachside bar and our first island beer, but after a few miles of riding, all we find is a closed-up café. So we head back to the beaches near the dock and take a dip in the gin-clear water. Spoiled as we are by the Florida Panhandle coastline we've grown up on, we have to admit that French Polynesia's beach game is another level of extraordinary.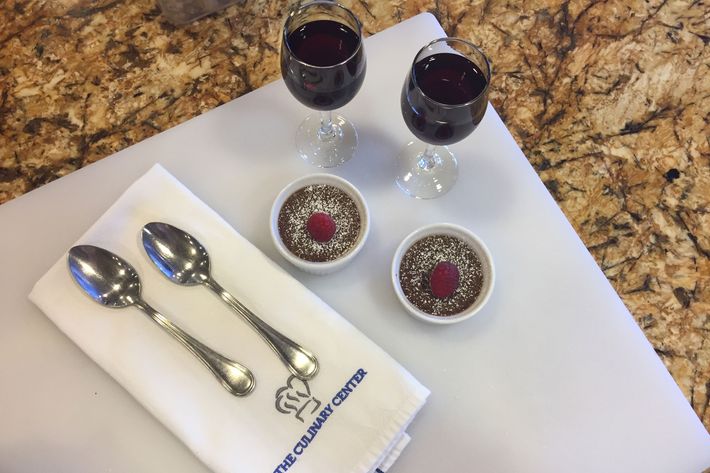 The next day is at sea, and I'm signed up for a cooking class called "Essential Pépin," featuring signature dishes by Oceania's executive culinary director, legendary French chef Jacques Pépin. Classes take place in the state-of-the-art Culinary Center: a snazzy cooking school at sea, with four convection ovens and 12 individual cooking stations. After I walk in 30 minutes late, our chef instructor, Noelle Barille, pairs me with a tall Canadian fellow who's modest about his cooking skills, which are far superior to mine, evidenced by the confident way he whisks eggs. He lets me do most of the hands-on tasks, and somehow our dishes — quiche Lorraine, roasted chicken with mashed potatoes and haricots verts, and pot de crème — turn out pretty tasty.
I'm not sure I'll try to re-create this entire meal at home, especially without someone else handling prep and cleanup. But bits and pieces feel doable, even the pot de crème, whose relatively simple steps belie its rich, divine taste, and the delectable vinaigrette, thanks to Chef Barille's demonstration of whisking the vinegar while slowly streaming in the olive oil to integrate (in chef's lingo, emulsify) them. This feels like a game-changer for the lackluster dressings I've been forcing on my husband for years.
We have two days at our second port of call, Nuku Hiva, where we take a deeper dive into local food culture with a newly added Culinary Discovery Tour. After about an hour drive inland, our group arrives at a cultural site built to represent a native ceremonial ground. Several local men demonstrate an Ahi Ma'a, a traditional underground oven that uses hot volcanic stones to cook ingredients. They pull off layers of burlap, banana leaves, and stones to reveal a roasted pig, which we'll have for lunch.
The tender pork is delicious, as good as any that Laurie and I have feasted on countless times at Southern barbecue joints. But we're less keen on some of the other dishes, like tiny raw crabs, goat stew, and mashed breadfruit served with coconut milk. Maybe we're not adventurous-enough eaters for this tour, maybe our palates haven't adjusted to this kind of uber local island cuisine, or maybe we're just still stuffed from our feast at the ship's most exclusive restaurant the night before.
Indeed, in just a few days aboard Marina, I've eaten (and slept) more — and better — than I have in months. But something still seems missing, even as we start to get the hang of this whole cruising thing. I feel a profound longing for my family; I've never missed anyone more than I miss my son.
At night, after Laurie has fallen asleep, I tune into the ship's Epicurean Insider cooking shows featuring Pépin, often with his daughter, Claudine, and sometimes even his granddaughter. His soft, accented voice and gentle demeanor are like a lullaby, and I pick up some tips, too — like how to crack an egg on a flat surface, not the edge of a pan or bowl (as I've always done) so that pieces of shell don't wind up in your dish. Watching the legendary chef work his magic in the kitchen, his family at his side, helps me forget that I'm thousands of miles away from mine.
Days 6 to 12
Islands Visited: Rangiroa, Moorea, Raiatea, Bora Bora, Huahine
Midway through the trip, Laurie and I are officially #winning at #cruiselife. We've gotten our sea legs, a handle on our homesickness, and the hang of navigating Marina's M.C. Escher–esque levels and stairways like old pros. We know the sweet spots for accessing the ship's glacial internet to video chat with our kids. We've honed our eyes to scan for unoccupied side-by-side lounge chairs on the dermatologist's dream that is the pool deck. As Laurie later sums it up: "That boat was our bitch by Day 12."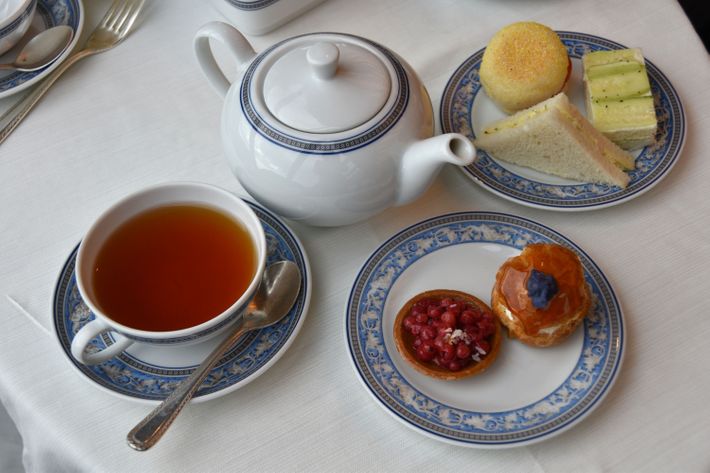 But Marina, sophisticated dame she is, still has some surprises up her stern for us — like afternoon tea, served every day at 4 p.m. in the top-floor Horizons lounge. It's a delightful affair, with passengers sipping Earl Grey from china cups and nibbling on delicate cucumber sandwiches and petits fours while a four-string quartet plays in the background. (It's hard to believe that a few hours later, this space will transform into a dark den of two-for-one cocktails, bad karaoke, and even worse dancing.) Laurie and I kick ourselves for not discovering afternoon tea until around Day 8.
Our afternoons, however, have been busier than they were during the first half of the trip, since we spend as much time as we can exploring these idyllic ports of call. On Moorea, I take a sweaty, 4.5-mile hike with a guide, a local Frenchman expat named Michel, and a fellow passenger, Joe, whose trim physique seems immune to a week of Marina's culinary temptations; Laurie, meanwhile, visits a pearl farm. On Raiatea, after an awful bout of seasickness the night before, I cancel a culinary tour and savor the chance to wander around town, chatting with locals and taking photos, while Laurie joins an excursion to one of the island's protected reefs, called motus. Over dinner, we trade stories about our daily adventures.
Bora Bora, our next-to-last stop, is the Christmas morning of the trip for us. It's a clear blue day as we board a catamaran for a snorkeling tour, and we snag a prime spot near the bow. Skimming over the spectacular aquamarine water, soaking up the sun and views of Bora Bora's rugged coastline and iconic overwater bungalows, is sublime. Then, I spot an elderly passenger who's experiencing, shall we say, a wardrobe malfunction with his Speedo-style bathing suit. A few minutes later, when an Oceania representative asks if we're enjoying ourselves, I can't resist replying, "We're having a ball!"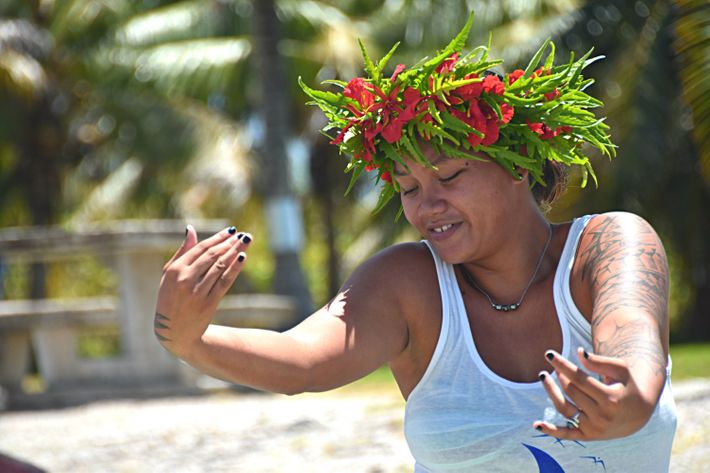 A few hours later, the rum punch is flowing and the Polynesian tunes are rocking when one of the three-person crew, a beautiful local woman with a figure I would kill for, asks the ladies to join her in a traditional dance. Laurie and I resist at first, but before long, we're on our feet with everyone else, trying (not very well) to emulate the easy sway of her hips and gentle hand movements. It's cheesy. It's inauthentic. It's the kind of thing I've rolled my eyes at so many times before. And yet, my inner travel snob doesn't really seem to care. We really are having a ball.
It's not until several weeks later, when I'm back into the grind of parenting and work and everything in between, that the full spectrum of our cruise experience really sinks in. While writing this story one evening as a chilly rain pattered against the window, I found myself missing Marina and everything that came with her: those beds and the sleep they enabled; the glorious escape from daily responsibilities, the sound of the mighty Pacific churning outside our room; afternoon tea; exploring the French Polynesian islands and meeting their incredibly friendly locals; and most of all, bonding with Laurie, my lifelong partner in crime on land and now at sea. We were rediscovering ourselves as women and people, not just moms and wives.
I also miss falling asleep to Jacques Pépin's soothing voice at night, and when I get up in the morning, I really, really miss someone else making breakfast for me. On my first morning home, I trudge to the refrigerator and pull out the eggs. I go to crack one on the edge of the pan, catch myself, and instead rap it on the cutting board. Et voila! For the first time in a while, I don't have to fish out shards of shell. I like to think Pépin would have been proud.
Not me.
They did not.
Negative press still continues to plague the ship's disastrous sinking in 2012. Most recently, headlines involve Gregorio de Falco, the Italian coast guard official who was hailed as a national hero when he admonished captain Francesco Schettino (now serving a 16-year sentence for wrecking the ship and manslaughter) after Schettino abandoned ship while his passengers were drowning. Now, de Falco, who was recruited by Italy's anti-corruption Five Star Movement as a choice for national prime minister, faces criticism of his own, after he was recently accused of assaulting his wife and daughter in the run-up to the political party's upcoming election.
Wallace's New York Times obituary described him as a "titanically gifted writer with an equally troubled soul" after his suicide by hanging in 2008. I'm not sure if that was a subtle reference to his 1996 Harper's essay "Shipping Out," but that piece of writing is a must-read for anyone whether they've ever been on a cruise or not.
As with most cruise ships, there's no limit for how much luggage you can bring on board (though on Oceania, each piece must weigh less than 70 pounds), which Laurie takes advantage of with two wheeled suitcases, a large and small one, plus another gigantic carry-on bag. But we haven't even made it into the taxi from the airport before she's kicking herself for overpacking, something she will continue to do for the next 12 days. Moral of the story: Always pack light.
The general rule of thumb with cruising is that anything the cruise organizes for passengers, from onshore excursions to transportation transfers, will cost exorbitantly more than organizing it on your own. Case in point: A cab from Tahiti Faa'a International Airport (PPT) will usually cost between $25 to $30 USD, while the cruise transfer rate is $129 — per person.
We never use the tub for actual bathing, though. Instead, it's instead as a drying area for our wet swimsuits, thanks to a retractable clothesline — a clever way to keep passengers from hanging clothing on balconies, which isn't allowed on most cruise lines.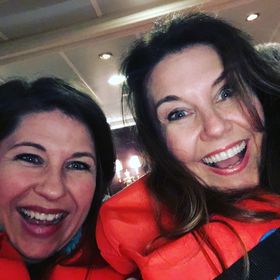 Named for the act of assembling, muster drills and other safety regulations became required for all vessels after the Titanic's sinking per the Saving Lives at Sea (SOLAS), which is part of United Nation's International Maritime Organization. If you don't want to be scolded by fellow passengers and crew members, you should probably avoid taking selfies during the drill, even if you're really rocking the combination of life vest and eveningwear.
Along with Oceania's high-end culinary offerings, another beloved amenity of the cruise line is its signature Tranquility Bed. You'll hear passengers raving over breakfast about how well they slept in this Italian-made marvel, with its 1,000-thread-count linens and cloud-like feel. So even if your stomach is uncomfortably full after yet another decadent meal, at least you can lie there in agony in an impossibly comfortable bed.
If you're having more than two or three drinks per day on a cruise, it makes sense to spring for a beverage package. Oceania's rates are $40 per person, per day for the basic package and $60 for the premier one, which is a better deal because it includes premium spirits, drinks beyond just lunch and dinner (and what's a cruise without a poolside piña colada?), and gratuity.
The bow of Marina is blocked by a high wall — no railing overlooking the sea below. A necessary safety measure, I'm sure, but that means there's no way we're getting an "I'm the king of the world!" photo inspired by Leo/Jack.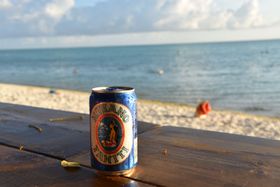 We find plenty of local beers on subsequent ports of call. They're called Hinano, and they're delicious.
Trained under Julia Child and recipient of the James Beard Lifetime Achievement Award, Jacques Pépin is revered in the culinary world. He's also an accomplished artist and designs his own menus, including those for the exquisite La Cuisine Bourgeoise dinners he developed for Marina's La Reserve restaurant.
As part of the Marquesas Time Zone, Nuku Hiva is an additional 30 minutes ahead of the Tahiti Time Zone that the rest of our ports of call fall under (meaning it's five-and-a-half hours behind Eastern). Despite a friendly reminder note in our stateroom, I still forget to set my watch and am pretty much off the entire time we're at port.
While researching the trip, I discover that Nuku Hiva's biggest headlines as of late have surrounded the 2011 death of a German tourist, whose body was found shot and burned. International tabloids jumped on the story, with sensationalist articles about the possibility of cannibalism, and of course I can't resist sending one of those to Laurie before our trip.
A meal at La Reserve, the high-end dining experience in collaboration with Wine Spectator offered on Marina and Riviera, is a must-do for food geeks. The newly launched La Cuisine Bourgeoise menu, is especially indulgent: a seven-course food-and-wine extravaganza featuring dishes like lobster and cheese soufflé and beef filet, paired with outstanding French wines.
Marina has 15 levels, but, like some hotels, no level 13 — just one of many sailing superstitions. Other things traditionally believed to be bad luck on board: whistling, which is said to be "whistling up a storm," renaming a ship, and bananas (the reasons for which are too numerous to address in a footnote; that said, I do recall seeing see bananas onboard).
I cannot recommend enough getting a prescription for the anti-nausea patch before a cruise, especially if you're a first-timer. But keep in mind that one of the side effects is blurred vision, which the pharmacist neglected to mention and which caused many hours of concern that my already-bad eyesight had taken a serious turn for the worse during my trip.