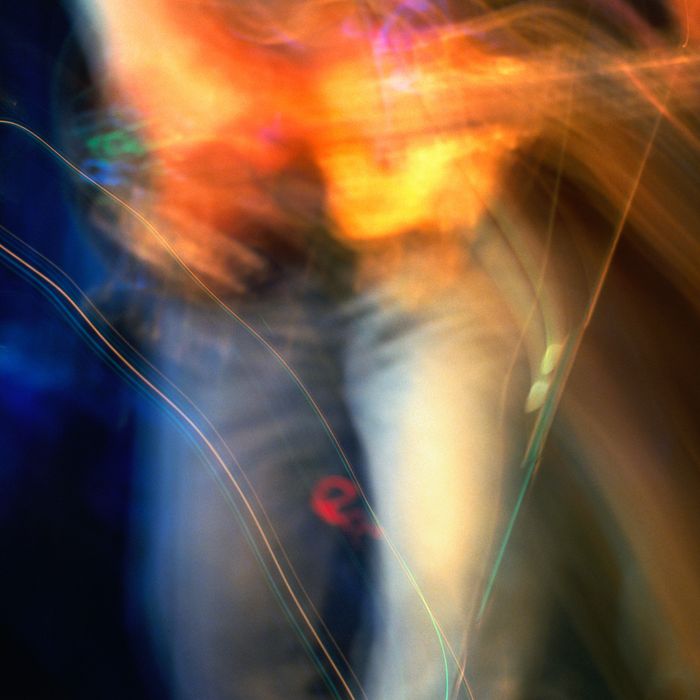 Live music animates the city.
Photo: Ray Laskowitz / Lonely Planet Images/Getty Images
Recommendations from the leader of the Preservation Hall Jazz Band, tips for what to order at Compère Lapin, and a guide to your best low-key bar crawl.
Where to Stay
In the Warehouse District, drop your bags at the Ace Hotel, designed by Roman and Williams and housed in a 1920s Art Deco building. Its 234 rooms (from $149) are peppered with retro-feeling furniture, and its custom beds are covered in matelassé quilts. Upstairs, there's a pool and bar serving cocktails. It's the Ace, so the food and drink are great: There's a Stumptown coffee and a newish seafood-focused restaurant called Seaworthy (from the brothers behind New York's Grand Banks, Pilot, and Island Oyster) serving oysters and crisp frites. Drop by Freda (which also has a shop in Marfa, Texas) for vintage threads, Mondo Mondo colognes, locally made goods from DVRA, and jewelry.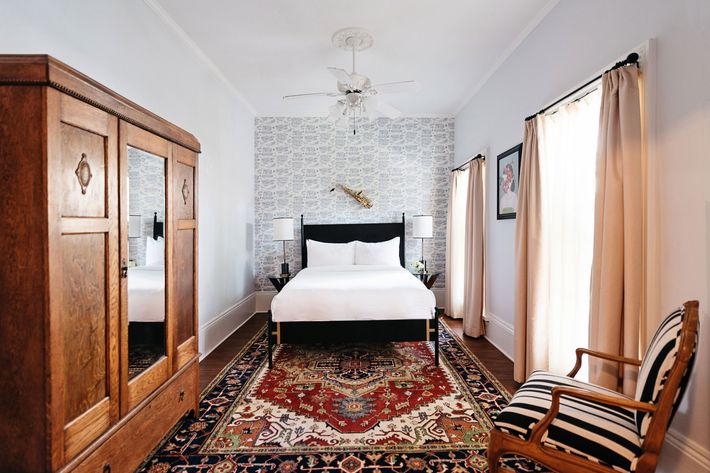 With its leafy streets and Greek Revival mansions, there's plenty of atmosphere in the lower Garden District. Plus: You can now pretend you're staying in a wealthy friend's house, at the 2016-opened Henry Howard (starting at $189), a stately white-on-white 1860s mansion with custom wallpaper, crown molding, and a parlor bar pouring Sazeracs. The 18 bare-brick rooms feature iron canopy beds, musical instruments (clarinets, trumpets) as décor, and booze-themed artwork by Hayley Gaberlavage. In the mornings, nab a rocking chair on the spacious front porch with a cup of coffee and watch the world go by (the hotel is a block from the St. Charles streetcar line).
Book a room at the Sonait House for quiet, old-world southern graciousness. Set in a French Quarter colonial townhouse with Creole influences, this classic 1830s redbrick hotel is replete with wrought-iron balconies, green shutters, and weathered walls. Pour a glass of Champagne (from the honor bar) and sit in the lush private courtyard with leafy palms and orange and banana trees. Inside, the 31 rooms are decked with luxe fabrics, Frette linens, antique furniture, and Oriental rugs. In the mornings, breakfast includes homemade biscuits, juice, and chicory coffee.
Where to Eat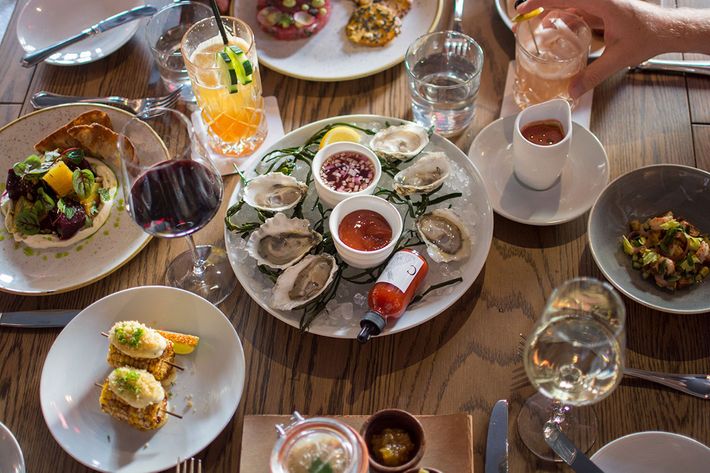 The St. Lucia–born Top Chef star Nina Compton's grown-up Compère Lapin marries her homey Caribbean roots with refined Creole cuisine. Order tasty dishes like curried goat with sweet-potato gnocchi, and marinated shrimp with roasted-jalapeño jus and a side of black-eyed peas with bacon and crispy shallots. For dessert, the roasted-banana zeppole doused with rum caramel is the standout. (Or go liquid and opt for the Tullibardine Scotch flight.)
Come hungry. The cool and quirky Turkey and the Wolf, from chef Mason Hereford, was recently named the No. 1 restaurant in America by Bon Appétit. Located in the Irish Channel, the cozy corner storefront with chrome tables adheres to a simple premise. First, there are sandwiches with all types of fillings: fried bologna, chicken-fried steak, and even a collard-green melt on rye bread (don't look for traditional po'boys). Then there are "not sandwiches," like fried potpie with slow-cooked chicken and tarragon buttermilk. And of course, potent cocktails: The Put Your Socks On and Leave uses honeysuckle vodka, hibiscus tea, lemon, and mint. For something sweet, sink your spoon in vanilla soft serve with rainbow sprinkles.
Carnivores flock to chef Isaac Toups's year-old Toups South and the five-year-old, Cajun-influenced Toups Meatery. As the name suggests, the latter offers a meat-forward menu: Think fried cracklings and hog's-head cheese. For a proper sampling, call for the signature Meatery Board (an Instagram-worthy sprawl of house-cured delights) featuring candied pork belly, fried boudin, and country ham.
The lauded Shaya, which opened in 2015, has a new chef, Zachary Engel, following the departure of the restaurant's namesake toque, Alon Shaya. But don't fear: Engel was previously serving as the restaurant's chef de cuisine, and like his predecessor, he's a James Beard Award winner. The blue-and-white Israeli-Southern spot is known for its fluffy, wood-fired pita, which resembles a golden pizza crust and is best dunked in shared plates of baba ghanoush, tabouleh, Bulgarian feta, and creamy hummus (with lamb ragù or a soft-cooked egg). When the weather cooperates, head to the outdoor patio for prime-time dining.
Where to Hear Music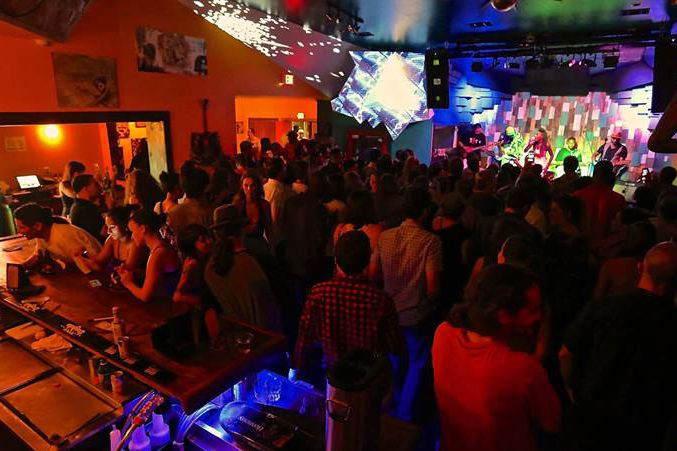 Known as the Queen of Bounce, Big Freedia is a New Orleans–based rapper and ambassador of Bounce music who has spent more than 20 years clubbing in Crescent City. Here's her current favorite venues.
"Lyve Nite Club is where I go to see real Bounce. It brings me back home and keeps me inspired. If I'm lucky, I will catch new moves here — the women will be on their heads and trying all sorts of moves."
"In the Warehouse District, Republic is the crossover spot, meaning you can see all walks of life and cultures come together to celebrate Bounce here. I had a residency here for years, and this club is truly a New Orleans gem."
"What I love about Gasa Gasa is it's a small venue but very intimate. They have a good variety of acts and the energy in the room is always hype."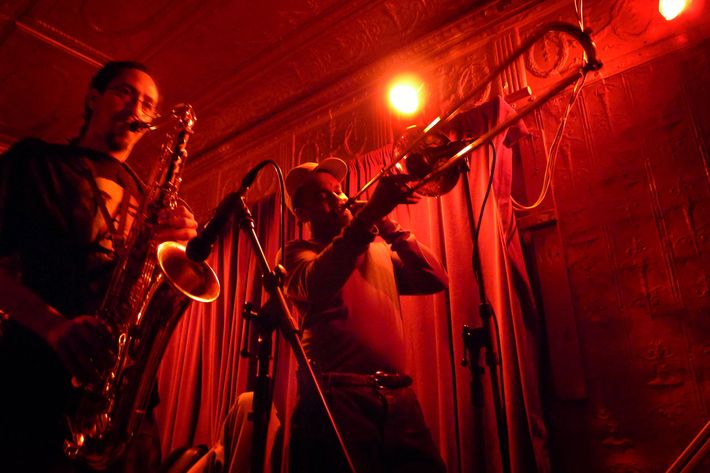 Ben Jaffe, the creative director of Preservation Hall and its eponymous Jazz Band, has lived his entire life with the rhythm of the French Quarter pulsing through his veins — he's the son of the venue's co-founders, Allan and Sandra Jaffe. While at the Hall, he's spearheaded such programs as the New Orleans Musicians Hurricane Relief Fund.
"I've been going to One Eyed Jack's since I was a kid, when it was the Toulouse Theatre. I remember James Booker used to play piano in the front room there. You can see just about any type of music, from DJs to rap to jazz to rock. It was the first place I saw TV on the Radio, and DJ Soul Sister spins regularly."
"D.B.A. on Frenchmen Street is one of the best places to hear New Orleans music. Walter Wolfman Washington and John Boutte play here weekly. I always try to make it down to see them and catch everything else going on."
"The Maple Leaf is the uptown version of Preservation Hall. There's nothing like seeing the Rebirth Brass Band play on Tuesday nights here."
"Some of the best music is on the streets. During the day, when Royal Street is a pedestrian mall, I'll just walk up and down the street listening to bands. The same goes for Jackson Square. Some of the best music in the world is performed on the streets of New Orleans. Make sure you tip the musicians; that's how they make their living."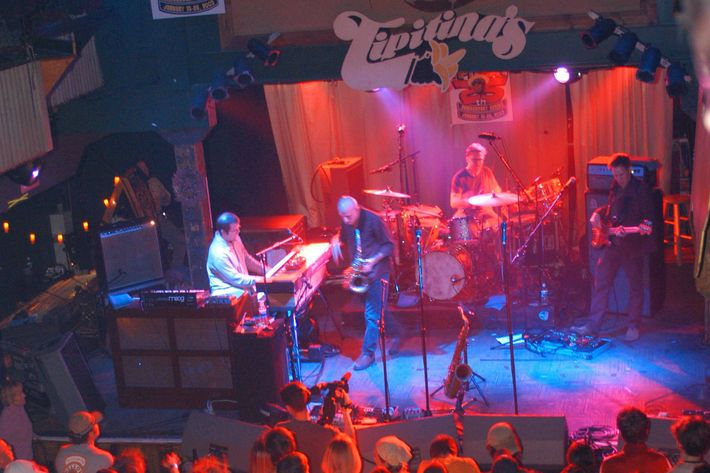 At Three Keys, the Grammy Award–winning PJ Morton hosts a monthly open-mic jam session featuring friends and strangers banding together to make music for the night.
"I love Tipitina's because of all the history. You can feel that many of the Nola greats have played that same stage over many years."
"While Gasa Gasa is newer, it's still a perfect smaller-sized venue with great sound."
"Blue Nile gives you a true local feel. You can hear music every single night. You're in the Nola environment of Frenchmen Street and it's a perfect mix."
Where to Drink All Night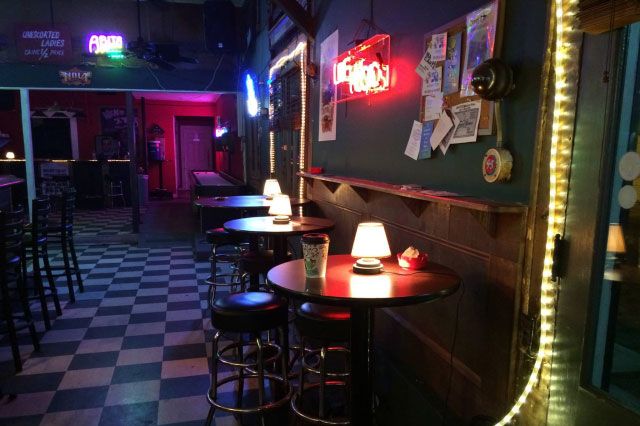 New Orleans is world-renowned for its cocktail culture, and known just as well for Bourbon Street's foot-tall neon drinks and boozy hurricanes with plastic straws. But you'd do just as well to head to the city's less-touristy low-key watering holes, with their romantic, no-frills lighting, cheap suds, knock-your-socks-off shots, banging live music, and plenty of locals.
In the French Quarter, drop by the dark, cash-only Chart Room for cheap drinks, shots, and the best jukebox in town. Meanwhile, on the edge of the French Quarter, the newer Black Penny, with its moody light and exposed brick, caters to a mostly local crowd. In the Bywater, Lost Love Lounge has a menu of microbrews — and Vietnamese food in the back. Nearby, Markey's Bar hosts Monday-night trivia and is a great spot to watch the New Orleans Saints take the field. Speaking of Saints culture: R Bar is another great game-night spot, and is well known for its special: a shot and — get this — a haircut ($10; Mondays at 9 p.m. only) to the melodies of soul singer Charles Bradley. Meanwhile, in Mid-City, the Pal's Lounge features an air-hockey table and vintage nudes as bathroom wallpaper. For late-night shenanigans, head uptown to the grungy dive Snake and Jake's Christmas Club Lounge, known for its smattering of cheery Christmas decorations and cheap cans of Schlitz. And while Old Arabi Bar is technically just outside the city limits (as in Arabi), the place is a great hang for beers, tamales, and a Friday local-music lineup.