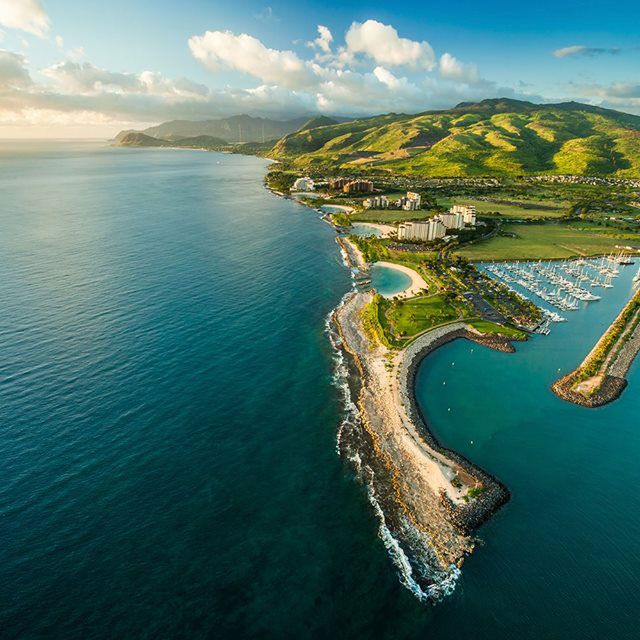 Oahu's western side is uncrowded and serene.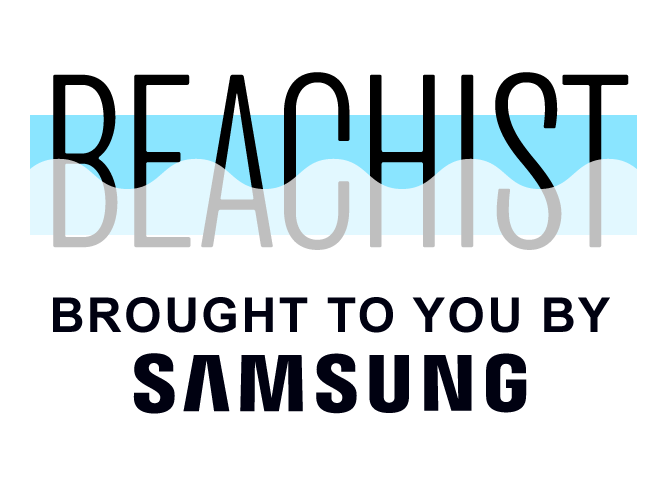 Ko Olina, the resort on the western coast of Oahu, offers a reprieve from the traffic and crowds of Waikiki, with predictably better weather, a slower pace, and natural beauty in spades — plus plenty of high-end, seaside, worth-the-splurge accommodations.
Where to Stay
A series of new or freshly renovated properties on Ko Olina share public amenities such as restaurants, a stretch of beach, a footpath, and stunning ocean and volcanic hillside views. Last year, the Four Seasons opened its first hotel on Oahu (rates from $525; look for specials like "stay three nights, get a fourth night free"); it offers something for everyone from families to couples on a romantic getaway. The property is situated on the first in a series of tranquil (man-made) lagoons. There are top-tier options like a private helicopter pad that can take you anywhere on the island in minutes to Missoni-patterned dressing rooms in the hotel's not-to-be-missed stylish boutique.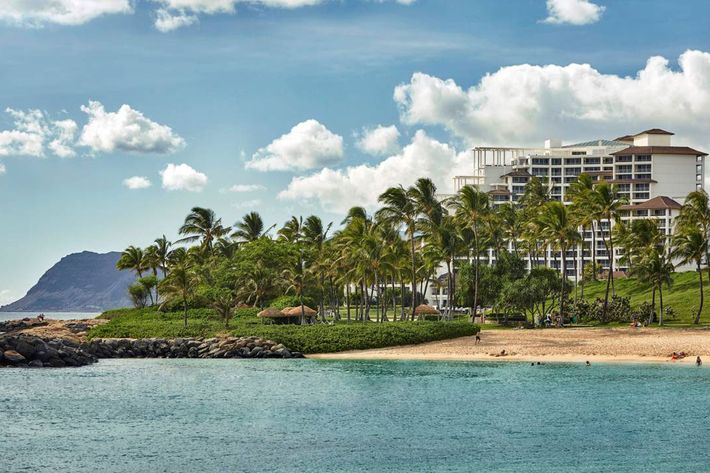 Next door is the Aulani Hotel (look for discounts on stays of more than five days), a Disney Resort & Spa that has a supervised complimentary kids' club, so parents can soak up the lagoon-side white-sand beaches. There's also a free shuttle to the golf course located across the street. For the kids, there are boundless activities, from pool parties to luaus to high-tech scavenger hunts.
For longer vacations and a hybrid hotel–vacation-rental feel, there are the Beach Villas at Ko Olina, which have two- and three-bedroom options, some as big as 1,650 square feet (prices vary, and there is a one-week rental minimum; expect rates to start around $2,500 for seven nights). Amenities include kitchens, a steam room and sauna, a pool, a fitness center, and well-landscaped grounds.
Where to Eat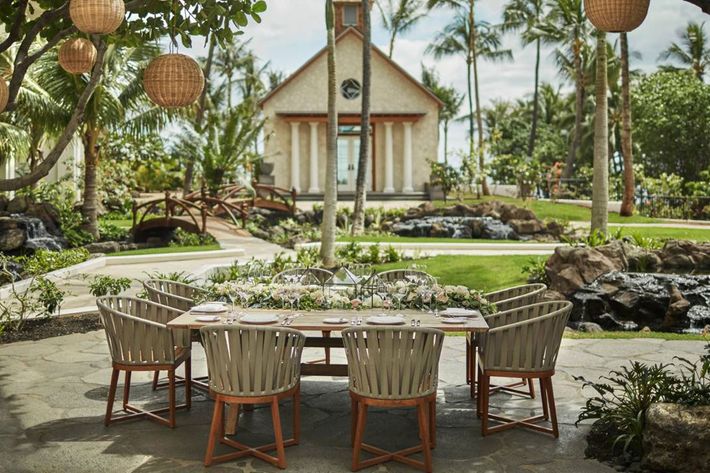 Noe, located at the Four Seasons, showcases how Italian food can highlight the freshest Hawaiian ingredients. An ideal meal should include some — or all — of the following: rosemary focaccia ($7), the burrata with beets and arugula ($21), yellowtail crudo with hazelnuts ($22), and maccheroni with crab, spinach, and lemon ($30).
Monkeypod, which sources 95 percent of its food locally, comes from famed Hawaiian restaurateur Peter Merriman. It's a great place for lunch. Start with a simple salad, such as the avocado cucumber ($13). Then move on to wood-fired pizzas: The Bourgeois comes topped with Big Island lobster, wild mushrooms, thyme, and garlic white sauce ($27). Save room for the pies, which are enormous but worth the calories, particularly the strawberry-cream one ($10).
Considered one of the pioneers of modern Hawaiian cuisine, Roy Yamaguchi has a restaurant at the Ko Olina Resort called Roy's. There's a two-course entrée-and-dessert option ($51) that includes some of Yamaguchi's famous dishes like macadamia-crusted fish, followed by Roy's melting-chocolate soufflé. There's plenty of options to suit carnivores, pescatarians, and even vegans (like mochi-crusted Kabocha with black-currant tapenade, $24).
What to Do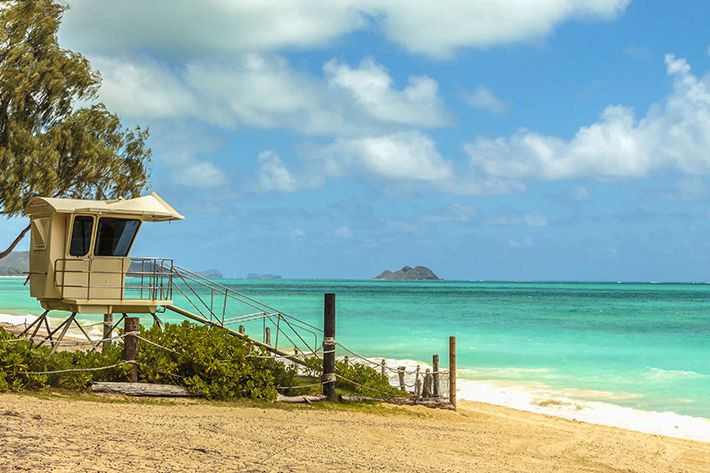 Start your trip on the water. Ocean Joy Cruises offers tours including whale-watching with snorkeling ($149 per adult), as well as catamaran snorkel tours (all tours include buffet dinner and drinks). For a super-luxe and private experience, charter the yacht Serendipity ($3,360 for 12 people for six hours) or the Moana ($2,400 for two hours for six passengers). The expert and knowledgeable team members will take you to the best snorkeling spots, dive down to produce a sea urchin, provide pupas (Hawaiian for appetizers), and do their best to ensure you see a whale. After you've explored by sea, head for the sky with the O'ahu Circle Island tour that leaves from the Ko Olina area with Paradise Helicopters. You'll see aerial views of Pearl Harbor, Waikiki, and the legendary surfing spots of the North Shore. It's the only helicopter tour that will land on top of a vertiginous volcanic ridge, weather permitting ($419 per person and additional $100 per passenger for mountain landing).
Head off the resort to see Kahumana Farm in western Oahu, which has nine acres and is open for tours. You'll learn about Hawaii's farming challenges and opportunities and Kahumana's social mission to care for some of the island's most vulnerable populations. At the café, get the cheesecake ($3.50) and head to the back patio for sublime island vistas. Before or after, visit Kaena Point (accessible by foot), known as some of the most unspoiled coastline on the northwestern tip of the island. Experts might want to surf; all can enjoy dolphin-spotting in the mornings, and the area is also an albatross sanctuary. Along the way are some beautiful beaches including Yokohama Bay and Mahaka Beach.
For a spa day, book a Lomi Lomi massage at the Naupaka Spa and Wellness Center, at the Four Seasons, which has indoor hot and cold plunges, a needle shower, and Himalayan-salt chambers. Ask for star masseur Bronson Salazar (be sure to book in advance; 808-679-0079), who has been trained in the ancient Hawaiian healing tradition of Lomi Lomi. Lomi means to "knead, to rub, or soothe, to work in and out" (50 minutes, $195). If you're looking for a real splurge, book the No Ka Oi, which combines a sugar-cane-and-coconut body scrub, coconut-milk-and-aloe wrap, a tropical hair-and-scalp treatment, and a lemongrass-ginger Lomi Lomi massage (110 minutes, $425).
Expert Tips
Ed Kenney, who owns and operates a number of Oahu's most-loved spots, including Town and Mud Hen Water (the Obamas are big fans of Kenney's), shares some of his favorite places to get a real, authentic taste of his island. Some are a decent (hourish) drive from the resort, but they're worth it, especially if you're taking a day trip in Honolulu.
Leahi Health
Super-healthful and super-delicious vegetable-based food served from a walk-up window. Kaimuki's active community flocks to this hole-in-the-wall for bright-green smoothies (the Green Monster) and garlicky kale salads (the Surfer Bowl) made from produce grown on its own organic farm.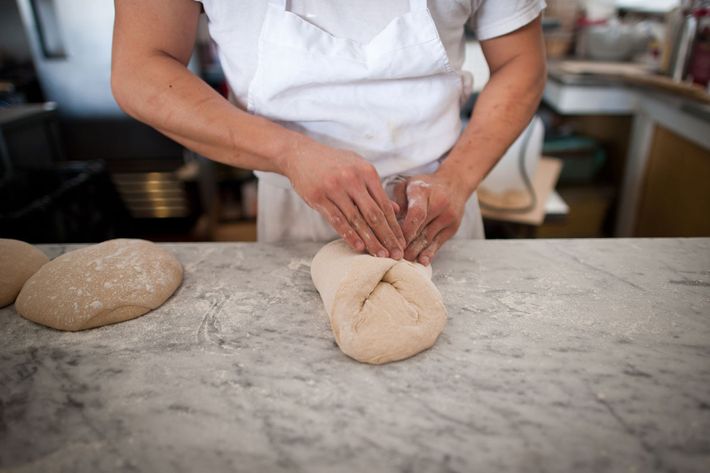 Breadshop
Town Restaurant alumnus Chris Sy is making the best bread in the city. Naturally leavened country loaves, rich pillowy brioche, and mind-boggling za'atar flatbread are offered each morning and sold out by noon.
Ono Hawaiian Foods
This is where I go when I've got a hankering for traditional Hawaiian food. Salt meat lu'au, day-old poi, and Maui onion with pa'akai is my perfect meal.
'Ai Love Nalo
For creative, farm-fresh vegan fare, 'Ai Love Nalo is unparalleled. My body-surfing sessions at Makapu'u are always followed up with an Oh Wow Laulau [a plate of slow-cooked local vegetables in lu'au leaves] out back in the "Garden of Eatin'."
Expert Tips
Hawai'i Magazine has culture listings, restaurant recommendations, and the like for the island in general.
Koolina.com is the official site of the resort, with hotel options, dining and culture tips, and news all collected in one place.