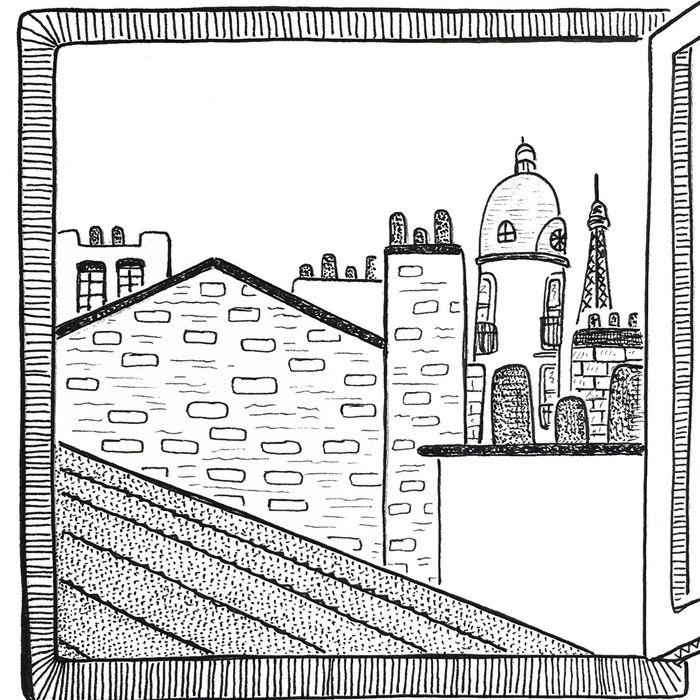 After meeting my American father at a wedding in France in 1987, my mother moved to New York from Paris, the city she grew up in and had never fathomed leaving, for love. My parents have been married for 28 years now, but my mother's love of Paris has been a lifelong affair. Throughout my life, she has shared her city with me in bits and pieces over summer trips and the week or two of vacation I can spare from work every year. This is a highly subjective guide to Paris — it's about the Paris I've shared with her over the years, the places that make my estranged, pseudo-motherland feel like home.
Best Areas to Stay In
If you're looking to book an Airbnb rather than a hotel, I recommend checking out the 1st through 8th arrondissements, as well as the 12th, 13th, and 15th. They're not only centrally located neighborhoods but also a stone's throw from the Seine River, which flows through Paris and makes for a beautiful walk at any time of day or evening.
If money isn't an issue and you're looking to book something classy, Le Narcisse in the 7th Arrondissement and L'Hotel in the 6th (where Oscar Wilde spent his final days) are both beautiful and luxurious. If you're looking for something more modern and hip, The Hoxton Paris in the 2nd Arrondissement opened this past August. Other hotels to consider include Hotel Baume in the 6th Arrondissement and Hotel Alizé Grennelle in the 15th.
When it comes to hotels, "cheap doesn't exist in Paris," warns a cousin who used to work in hospitality, and regardless of price, the rooms tend to be somewhat small.
Best Restaurants (and Everywhere Else to Eat)
There are plenty of crȇperies in Paris, but that doesn't mean they're all good. For a crȇpe that tastes like it's straight out of Brittany, go to La Crȇperie de Josselin, which you know is good because (1) it's located on a block that's packed with crȇperies, yet it's always crowded, and (2) the crȇperie right next door to it markets itself as the mini "Josselin" — and as they say, imitation is the sincerest form of flattery. Pro tip: Order some cider with your crȇpe.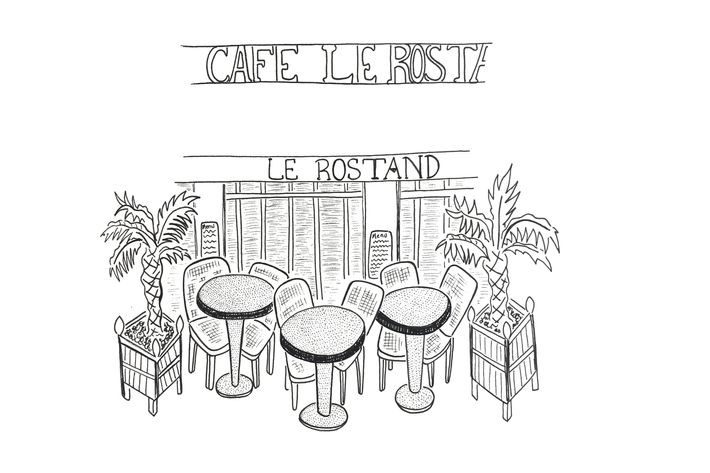 You can't go to Paris without eating at a café (no, really, though — I think it's physically impossible). Some of my favorites are Café Le Rostand, which overlooks the beautiful Jardin du Luxembourg. If it's warm out, I recommend that you sit outside and order a slice of one of their excellent homemade tarts for dessert. La Terrasse is another one of my favorites — it's great for classic French fare and has a view of the École Militaire. It's also not far from the Eiffel Tower, if you're up for an evening walk pre- or post-dinner. Les Deux Magots, located in front of the church Saint-Germain des Prés, was famous for being the preferred café of the French literary and intellectual elite (including dysfunctional couple Simone de Beauvoir and Jean-Paul Sartre).
I'd be cheating you of France's finest if I didn't direct you to the grocery store. In my humble opinion, French grocery stores are paradise on Earth. I recommend going to chain store Monoprix, (which has a wonderful grocery inside it) and trying a few of my favorite French snacks: giant praline chocolates from Suchard (the dark-chocolate and milk-chocolate versions are equally delicious), mini "crȇpes dentelles fromage" (tiny crispy crȇpes stuffed with cheese, a great snack to share with a friend over a drink), Riz Au Lait by Montblanc (canned rice pudding my mother used to have as a dessert when she was a Girl Scout), "céréales fourrées chocolat" (chocolate-stuffed cereal that is so good it shouldn't be considered cereal), this particular "fromage blanc" yogurt (white cheese) that is an unbelievable blend of yogurt and cream whose likeness I have never found anywhere in America, these chocolate puddings that come with cream on top (there's also a coffee flavor that's really great), these crispy crȇpes you can eat alone or with fruit or ice cream, and finally, these puffs I can only describe as peanut Cheetos.
I would be doing you a disservice if I didn't share some of my favorite Parisian desserts: the "puits d'amour," "baba au rhum," "religieuse," "éclair," or "macaron" at Stohrer, one of the oldest pastry shops in France (and the caterer at my parents' wedding). Stohrer was Marie-Antoinette's Austrian pastry chef, whom she brought with her to France, and he basically brought pastries to France. Another great pastry to try is Mulot in the Saint-Germain area. Berthillon is the most famous ice-cream shop in Paris (my favorite flavor is passion fruit, and my mother's is "praliné aux pignons"). The shop closes over the summer, but plenty of cafés around Paris serve its ice cream as well. Finally, it's worth checking out Paris's oldest sweetshop, À La Mère de Famille, which has been in its original location since 1761.
Things to Do
If you haven't already spent your entire vacation eating what I want you to eat, Paris has plenty of great museums other than the touristy and very crowded Louvre. Musée du Luxembourg and its beautiful garden, Jardin du Luxembourg, are both worth checking out. In the spring and summer, the Jardin du Luxembourg is absolutely breathtaking. Le Petit Palais is a beautiful building with an exquisite collection; it looks out on Le Grand Palais, which is another striking museum with great exhibits. If you want to learn about the history of Paris, checking out the Musée Carnavalet. Off Place des Vosges, you can find Maison Victor Hugo, which is open to the public and is where the writer lived between 1832 and 1848. Musée Rodin has a lovely garden attached to it where you can pack a picnic and have lunch.
A couple of touristy activities I like to do: Book a boat ride on the Vedettes du Pont-Neuf for a tour of Paris as seen from the Seine. And if you're feeling spooky, don't miss Paris's catacombs, which are really creepy and hold the remains of roughly 6 million people. Speaking of spooky, it's worth checking out the Montparnasse Cemetery and Père Lachaise Cemetery, which are famous for all the famous people buried in them. There are also a couple of churches I wouldn't miss, including the historic Notre-Dame and Saint-Julien Le Pauvre, which is one of the oldest churches in Paris. A lot of Paris's history lives in its churches.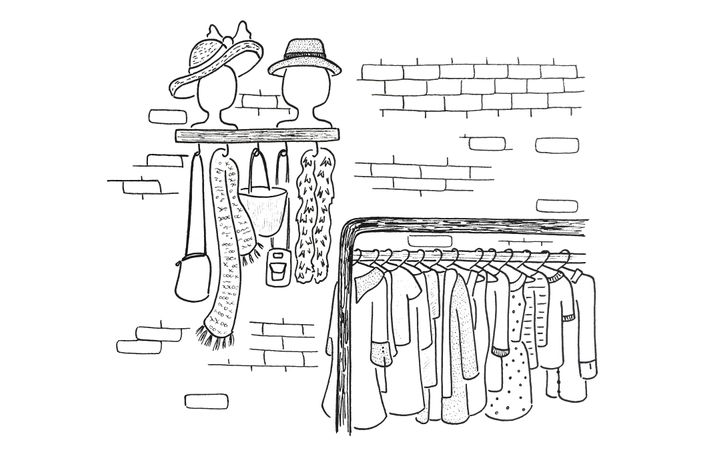 Paris is, of course, a great place to shop. There's a really cute and tiny vintage store in the Marais neighborhood at 32 Rue des Rosiers — the shop used to be a hair-stylist, and the sign still reads "Coiffeur." It's a great place to sift through piles and disorganized racks. I always tell my friends to check out the clothing at Monoprix. It sells pretty, inexpensive stuff, and no one back home will know you bought that cute new top while shopping for groceries. Note that different locations carry slightly different stock, so if you're uninspired by one, try another. City Pharma is the cheapest pharmacy in Paris, and it's a total madhouse but absolutely worth it. If you're not sure what to buy, you can always ask the pharmacists for recommendations, but these recommendations from the Cut's senior beauty editor, Kathleen Hou, are a great place to start. You can also check out Mademoiselle Bio for organic and natural products. I particularly like its rosewater facial spray! If you're into old prints and maps, Galerie Martinez-Fleurot and Galerie Paul Prouté are musts. You can find really cool items at all price points there, and they're a one-minute walk apart, so you can do them both in one trip.
If you're into crafting, I.D.M. is a little shop that carries all things sewing. Even though I'm not much of a jewelry-maker, La Droguerie is one of my favorite stores. It stocks an unbelievable array of beads, threads, and yarns, and the shopkeepers will walk you through making any of your ideas a reality. It faces the church where Molière was baptised called Saint-Eustache, which is worth popping into if you have the time. If you're not crafty, it's the type of store that makes you really want to be. Finally, Déballage Dreyfus, Tissus Reine, and Sacrés Coupons are huge fabric stores located near Montmartre. If you're the sort of person who buys fabric and does stuff with it, you can easily spend an entire day in these neighborhood.
Insider Tips
— If you want a good baguette, look for a bakery that markets itself as an "artisan boulanger." La Parisienne (on Rue de Vaugirard) is a good place to start. When you buy your baguette, be sure to pick up some chouquettes to go with it. They're these sugar-crusted puffs that are delicious when done right!
— The little green stands lining the Seine are are outdoor booksellers, known as les bouquinistes, that sell books, old magazines, and all sorts of weird and cool oddities worth checking out.
— The subways close at 12:45 a.m. and reopen at 5 a.m. We're not in New York anymore! And do take advantage of Paris's wonderful bus system.
— Beware of pickpockets. The French are shameless.
— Don't tip more than a couple of euros at restaurants and bars. Service is a part of wait-staff salaries over there.