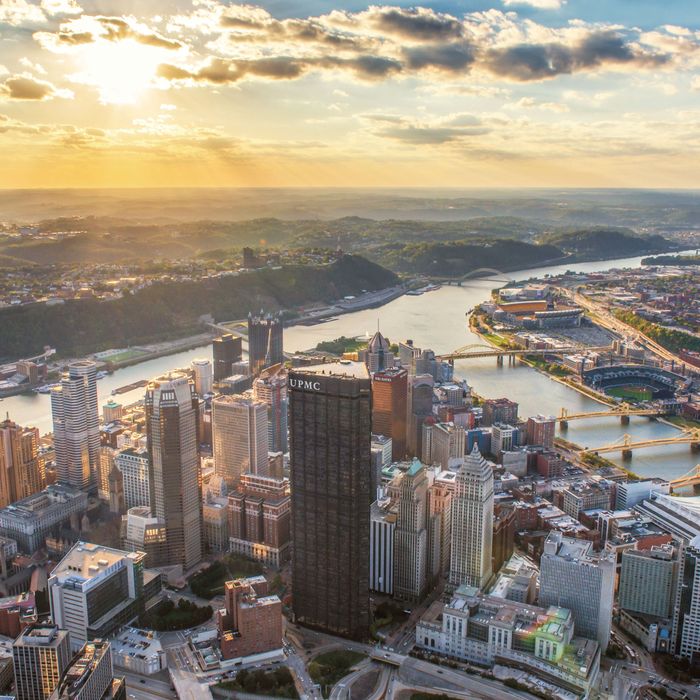 The golden bridges crossing the Allegheny are named for famous Pittsburgh figures, like Roberto Clemente.
Photo: Dave DiCello/Dave DiCello
The Pennsylvania city — just a six-hour drive from New York — is home to more than just maniacal football fans. Come and be surprised by the lively downtown, stunning vistas, world-class art, and terrific boutique hotels.
Where to Stay
Hometown pride shines at the colorful Kimpton Hotel Monaco Pittsburgh. The black-white-and-yellow décor is a shout-out to the Steel City's flag and sports teams (go Steelers!); bird cages and bright-green headboards add to the quirk. Send home a postcard designed by a local artist at the letter-writing station, or head to the roof of the 1903 Beaux Arts building — once the law offices of James H. Reed — for a postcard view of downtown's Golden Triangle.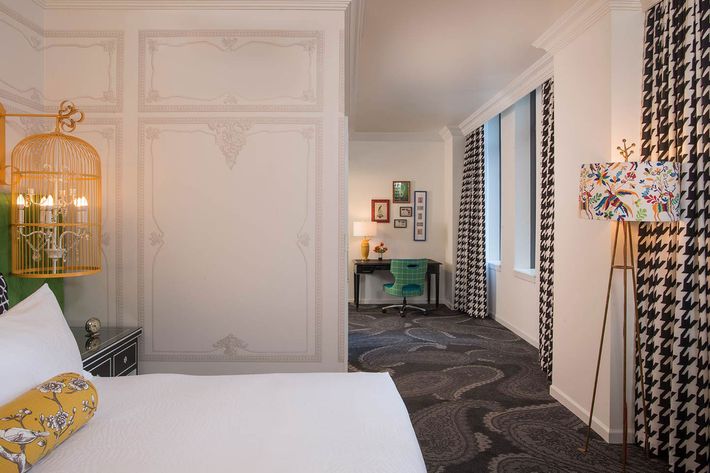 Also located in the Golden Triangle, the Distrikt Hotel has converted a former Salvation Army headquarters into a modern, 185-room inn. The restored chapel is now a spacious lobby with a living green wall and a large map of the city in relief — details that will be familiar to anyone who has visited the original Manhattan location of the hotel. Aside from the brand-new digs (the hotel opened in September 2017), another major draw is Or, The Whale, a Moby-Dick-inspired restaurant that serves brunch seven days a week.
Situated in the cultural hub of East Liberty, the Ace Hotel Pittsburgh is a compelling alternative to staying downtown. In keeping with Pittsburgh's urban renewal, it has also repurposed a historic building, stamping its particular brand of contemporary coolness onto a century-old YMCA. Original features include a marble staircase and a cavernous gymnasium where you can play cornhole and shuffleboard. The rooms retain a slightly Spartan dorm-room feel, softened by luxuries like Pendleton blankets and, in the suites, turntables and acoustic guitars.
Where to Eat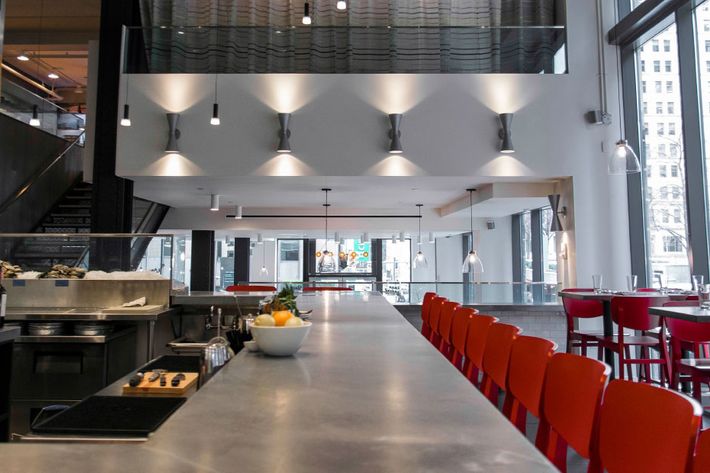 Investigate the future of Pittsburgh's dining scene at Smallman Galley, a food court and incubator for new restaurant concepts. The industrial space houses two permanent bars (one slinging coffee, another booze) and four rotating restaurants. Current tenants include a Detroit-style pizzeria, a Pan–Latin American eatery, and a Vietnamese street-food vendor. It's a perfect pit stop when you're checking out the specialty grocers and markets of the foodie-focused Strip District.
For some solid regional cooking, take a seat at Union Standard, the first solo venture from veteran Pittsburgh chef Derek Stevens. Here, you'll find elevated takes on mid-Atlantic and Appalachian cuisine — think steaks, shanks, roast chicken, and seafood — all made with local, seasonal ingredients. Be sure to order a mini-loaf of potato bread, served with a selection of butters, as well as anything that's coming out of the wood-fired grill.
In a city best known for pierogies and giant sandwiches, visitors might be surprised to learn that some of the best Sichuan food in the country can be found in the Squirrel Hill neighborhood. Resist the American-Chinese menu at Chengdu Gourmet and order exclusively from the "Traditional" section. You'll be rewarded with authentic, mouth-numbing dishes that earned chef Wei Zhu a 2017 James Beard nomination — things like Chonqing-style beef floating in a má là chile oil and hand cabbage fragrant with sesame oil and garlic.
What to Do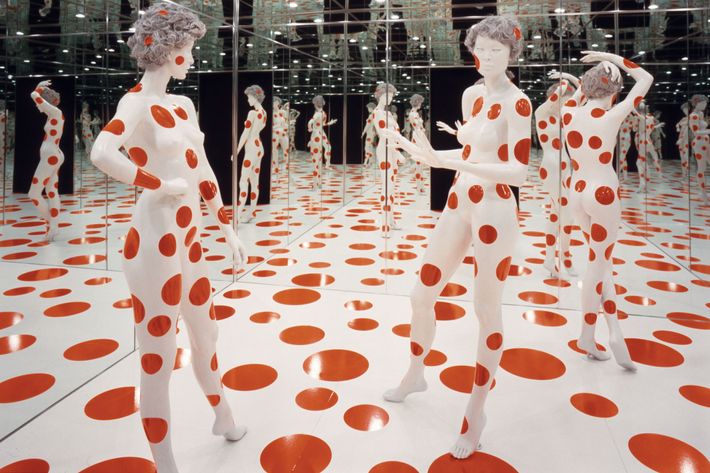 Across the river, on the North Side, you'll find two celebrated Pittsburgh institutions: Heinz Field and the Andy Warhol Museum, which houses the world's largest collection of Warhol's art and archives. Take a deep dive into the native Pittsburgher's life, from his early commercial illustrations to personal effects like wigs and family photos. As an alternative to the museum gift shop, head to the basement studio to create your own souvenir by screen-printing a tote bag or T-shirt.
Also on the North Side is the Mattress Factory, a contemporary-art museum specializing in site-specific installations. Although it was founded in a former Stearns & Foster warehouse, it has now expanded to encompass several buildings in the Mexican War Streets neighborhood, one of Pittsburgh's oldest. The permanent collection includes works by William Anastasi, James Turrell, and Yayoi Kusama. If you enjoy the latter, pop in to the nearby Randyland, an art space and community hangout that's just as colorful and kooky as the superstar artist.
Although Pittsburgh itself is filled with impressive architecture, it's worth the 45-mile drive to see Frank Lloyd Wright's local ode to nature, Fallingwater. The National Historic Landmark was built in the 1930s as a weekend home for his friends the Kaufmans, department-store owners whose furniture and art still decorate the place. Set deep in the woods and overhanging a waterfall, it's one of Wright's most famous buildings, so advance reservations (tours resume in March) are highly recommended.
Expert's Tips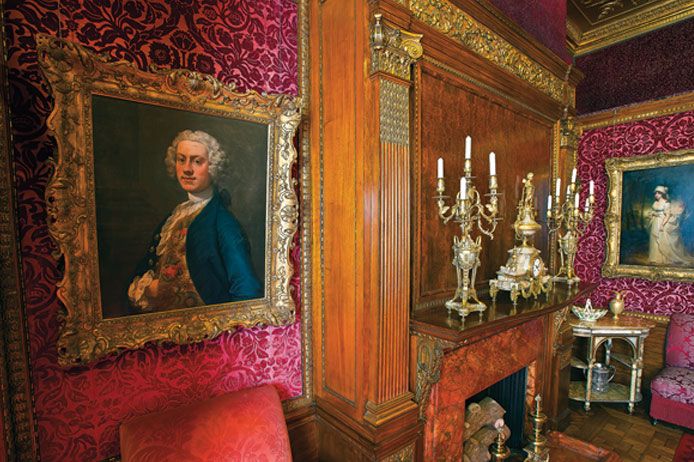 From Holly Brubach, journalist, author, former style editor for the New York Times, and developer of the forthcoming Forbes Hotel in downtown Pittsburgh.
Pittsburgh is a city of 90-plus neighborhoods, each with its own identity and many with their own main street. Rent a car or book an Uber and explore: Lawrenceville, where Butler Street offers one-of-a-kind shops and restaurants; Millvale, where Attic Records stocks vintage vinyl and Mr. Smalls features live bands in a former church; Regent Square, where Concept Gallery shows many of the best local artists and photographers and holds frequent auctions; the North Side, where Alphabet City provides a haven for international writers. The Strip District, the old wholesale-food neighborhood adjacent to downtown, is still a great place to shop for ingredients, with several restaurants that justify Pittsburgh's reputation for a lively food scene, including Bar Marco in a former firehouse and Gaucho Parrilla Argentina, with its wood-fired grill and lines around the block.
Of Pittsburgh's museums, the Warhol and the Carnegie are justifiably famous, but others, lesser known, are also worthwhile. Clayton, Henry Clay Frick's Pittsburgh mansion, gives a fully furnished glimpse of the family's life there. Not so grand as his New York Italianate palazzo, this house is in many ways more typical of the era, and for Frick, this was home; he entertained presidents here. Unlike many house museums, this one survived with everything intact, right down to the place settings on the dining-room table. Also check out the Center for PostNatural History, a storefront museum exhibiting creatures genetically altered by humans via selective breeding or genetic engineering.
For architecture enthusiasts — or anyone who loves beautiful buildings — Pittsburgh is a pilgrimage site, home to, among others, H.H. Richardson's County Courthouse and Jail. Less conspicuous but equally impressive is Emmanuel Episcopal Church, one of his last projects, completed in 1886, with its Tiffany windows and magnificent vaulted ceiling made of wood, like an upside-down ship.