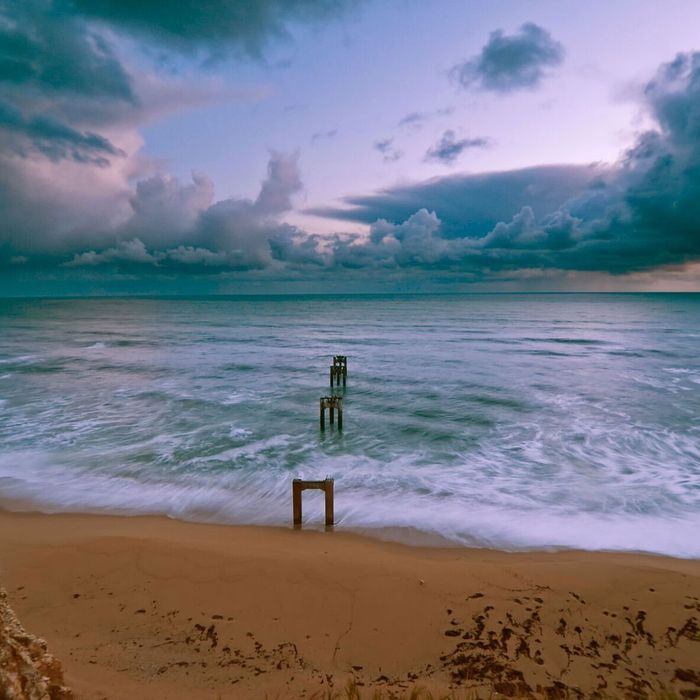 Santa Cruz's ice-cold waters.
Photo: Shane Venem/VisitSantaCruz.org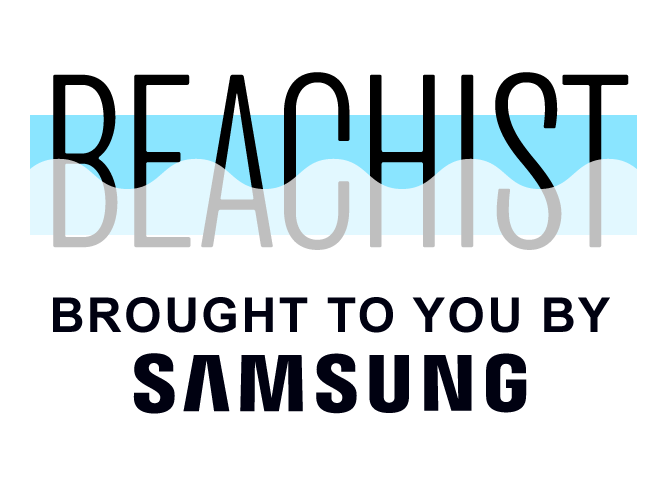 Everything to love about the West Coast comes together in California's original Surf City: big waves, windswept beaches, craft beer, redwood forests, lounging sea lions, and an old wooden roller coaster overlooking the sea.
How to Get There, and Then Get Around
A set of wheels will get you to Santa Cruz and make it easier to visit state parks and beaches along Highway 1, too. Out-of-towners can rent a car at the airport in San Francisco or San Jose, then take the redwood-fringed Highway 17 over the coastal mountains to the city of Santa Cruz. If you'd like to buck California tradition and skip the car entirely, Amtrak runs trains between San Jose and points across the West Coast, including Oakland; from the San Jose station, take an Amtrak connector bus to Santa Cruz. Once you're in town, Santa Cruz is relatively flat and totally bike-friendly (many hotels offer loaner bikes or rentals to guests). In fact, the city is small enough that it's even walkable — it's only about a mile from the city's Main Beach to downtown.
When to Go, and What to Bring
Jack O'Neill, founder of the famous wetsuit and surfboard brand, was a Santa Cruz local, which tells you two things about the coast here: The swells are great, and the water is ice-cold. Foggy and overcast mornings are common, and winds off the coast can chill the air, even on a clear day. Late summer to early fall is the best season for beachgoing, when clear, sunny days are more frequent; even then, it's best to come prepared. In addition to the usual necessities (bathing suit, towels, sun hat), add an extra layer of clothes to your beach bag, including a warm sweatshirt, hat, and extra towels. If you're going to spend extended time in the water, rent a wetsuit.
Choosing a Beach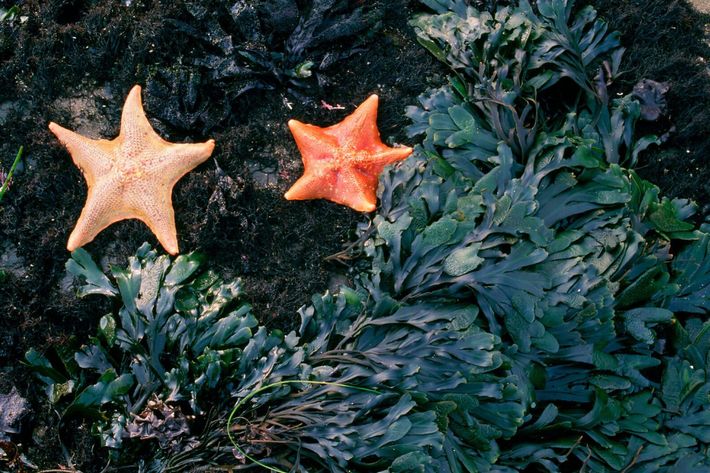 Santa Cruz is located on the northernmost edge of Monterey Bay, and it's bordered by ocean to the south and west. You'll find the area's most famous surf breaks and prettiest shoreline on the west side of town, along with some of the newest and most memorable places to eat and drink. The more protected beaches on the bay side of Santa Cruz and in neighboring Capitola have gentler waves and are often a few degrees warmer than the beaches on the west side. Some of these, like Cowell Beach, are good for beginning surfers, and there is an abundance of local surf schools to help you catch your first wave.
As a native Northern Californian, I love the wild beauty of the Pacific Coast, and I spent most of my recent trip to Santa Cruz exploring the west side. A good place to start is Natural Bridges State Park (open 8 a.m. to sunset daily), a small patch of sand surrounded by headlands and beach grass. Though easy to access — and equipped with restrooms, picnic tables, and public grills — it's a rustic beach and a natural stunner. Dip your toes into the chilly surf and watch for sea lions and otters off the coast. During low tide, you can find hermit crabs, starfish, and sea urchin in the many tide pools located on the western edge of the beach (check the park's website for daily tide-pooling hours). And getting there is truly half the fun. From Santa Cruz's Main Beach, it's a spectacular 12-mile coast-hugging drive (or bike ride) along the bluffs on West Cliff Drive to Natural Bridges; along the way, you'll pass the Lighthouse Point and Steamer Lane, the area's most famous surf spot.
A few miles west of Natural Bridges, Wilder Ranch State Park covers 7,000 acres of grassland, forest, and bluffs beside the Pacific Ocean, including an extensive stretch of land and several historic buildings that were once part of a coastal dairy farm. Though the park is beloved by locals, its numerous beaches are quieter than Natural Bridges. From the main parking lot, hike along the headlands on the Ohlone Bluff Trail, cross the railroad tracks, and pass through the wetlands to Four Mile Beach (named for its distance from Santa Cruz), where you can walk in the sand amid bluffs and shorebirds and watch surfers navigate the crashing waves. If you want to make a day of it, pack a picnic and visit other park beaches: Three Mile Beach is another 15 minutes south along the trail, followed by the more secluded Strawberry Beach. Here, as at all Pacific beaches, heed ranger warnings when surf is high: There's a powerful rip current under the water, and sneaker waves are not uncommon.
Where to Stay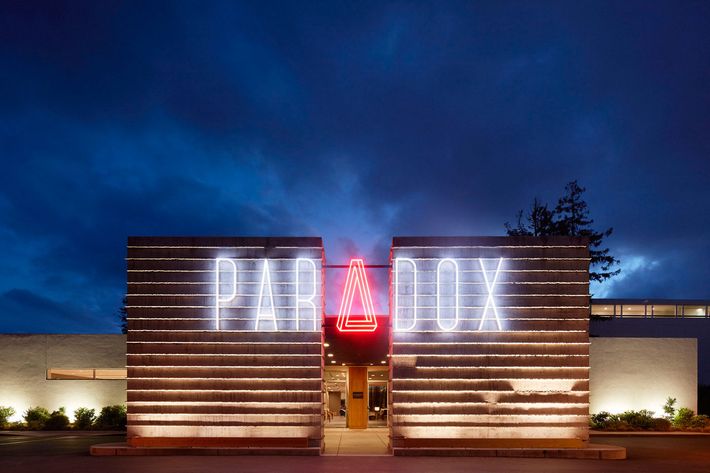 There is an ocean view from every guestroom at the Dream Inn ($169–$629*), a beachfront high-rise that was originally built in the 1960s. After a full renovation this year, the hotel reopened with a whimsical retro-surfer décor, which nods to the inn's origins and Santa Cruz's history as a surfing mecca. Dark-wood '60s-style furnishings and turquoise accents give the guestrooms a classic beachy feel, but they are plenty comfortable, too, with private balconies, iPod docks, and bathrobes. There's a full bar and lounge chairs on the open-air deck downstairs, where children splash in the heated pool overlooking the ocean, the wharf, and the Santa Cruz Beach Boardwalk.
Just across the street from the Dream Inn, the West Cliff Inn ($195–$425) is a good choice for a quieter, more romantic getaway. Here, ten cozy guestrooms are housed in a historic three-story Victorian mansion, and décor matches the old-fashioned atmosphere, with high ceilings, draped windows, and tasteful nautical accents throughout. Almost all rooms have a full or partial ocean view, and it's a half-block walk to the Main Beach from the inn's front door. After the daily afternoon wine-and-cheese reception, watch the fog roll in over the sea from the wooden deck chairs on the second-floor patio.
With its dark and stylish décor, Hotel Paradox ($225–$499) feels more like a city hotel than a beach destination, though it's less than a mile from the shore. When checking in, note the giant driftwood eucalyptus trunk that serves as a desk in the hotel's lobby. It's a friendly spot, and a good value, too, with warmly decorated guestrooms overlooking the pool and shared patio downstairs, each equipped with a flat-screen TV, Illy coffeemaker, and a pretty pebble-floored rain shower. It's a short walk to downtown from Hotel Paradox, and if you want to pedal out to the Main Beach, the hotel will lend you a cruiser bike to get there.
* Prices for accommodations in Santa Cruz fluctuate throughout the year, but are on the highest end of the listed ranges during the summer months, between Memorial Day and Labor Day weekends.
Where to Eat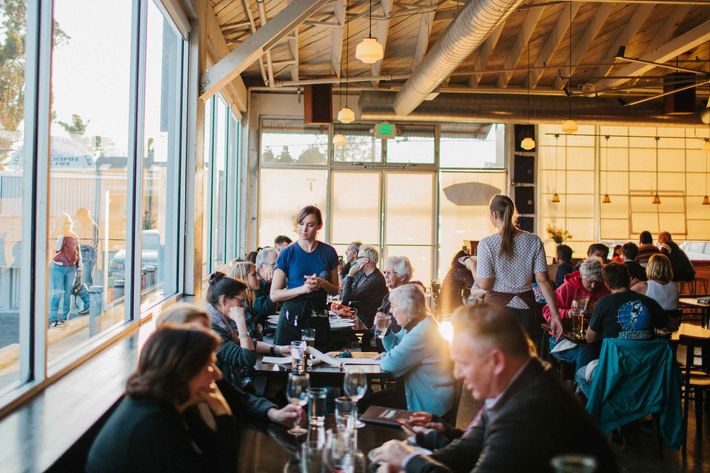 Get your picnic provisions at Santa Cruz's long-running natural-foods market New Leaf, where you can load up on freshly made veggie sandwiches, sustainable seafood for grilling, and organic fruit, among other non-GMO, locally produced, and mostly organic treats. Though the market stocks local beer and biodynamic wine, alcohol isn't allowed on Santa Cruz state beaches, so opt for an organic smoothie from the juice bar instead. If you'd rather leave picnic planning to the pros, stop in to the Picnic Basket, a low-key lunch counter serving classic beachy snacks made with delicious local and organic ingredients. Order the Diestel turkey sandwich with avocado and white Cheddar or the gooey "fancy pants" grilled cheese, then eat them with the sand between your toes. Or go early for freshly baked morning pastries (try the breakfast almond cake) and a strong cup of Santa Cruz–roasted Verve coffee.
You don't have to take off your wetsuit before stopping in to Steamer Lane Supply, a tiny surf-gear and snack shop across from the lighthouse on West Cliff Drive. A rock-cod sandwich makes a fine post-beach snack, and on the weekends, a truck parks next to the shop to serve fish tacos. Thanks to a tip from a local friend, I found it's also the perfect place to wait for the fog to burn off in the morning: Go early, order an egg-cheese-and-chile-stuffed quesadilla and a cup of hot coffee, then cross the street to watch the morning surfers catch waves at Steamer Lane.
After a day at the coast, a meal at the outstanding, dinner-only Bantam is appropriately relaxed yet perfectly special, too, with its low-key California-chic atmosphere, sophisticated wine and cocktail list, and ultrafresh, inventive food. The heart of the menu is the perfectly charred wood-fired pizzas, topped with ingredients like housemade sausage or Early Girl tomatoes; but don't overlook the always-changing selection of small plates, salads, and entrées, like pork belly with shelling beans, kimchee, and chile butter. On a recent night, a summer salad of watermelon, roasted corn, coriander, and padrón peppers came showered in delicate edible flowers.
What to Do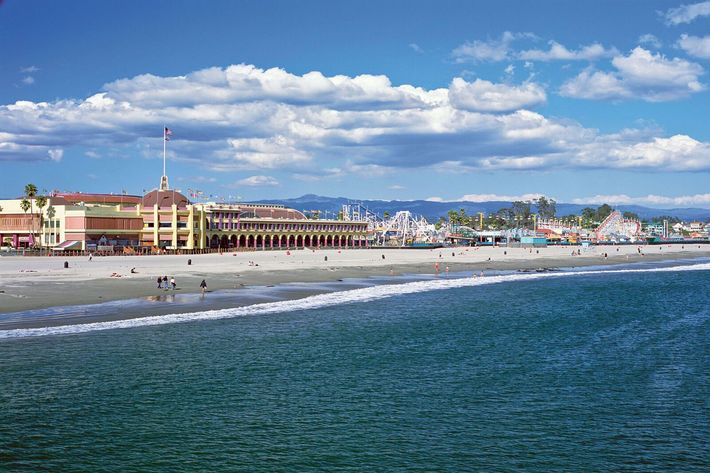 If you've never been to Santa Cruz before, or if you're coming with kids, set aside a day to spend at the Main Beach and the 150-year-old Santa Cruz Beach Boardwalk (open from Memorial Day to Labor Day), the biggest old-fashioned boardwalk and amusement park on the California coast. You can buy a day pass or a card to pay for single rides, and most visitors want to take a turn on the Giant Dipper ($7), a 1924-built wooden roller coaster and the boardwalk's flagship attraction. At the Dipper's 70-foot peak, you'll get great views of the surrounding bay and beach before the big drop. From there, walk along Beach Street to watch volleyball tournaments on the sand and dip your toes in the breakers, then stroll along the city wharf to see sea lions sunning themselves below the pier.
See Monterey Bay up close with Kayak Connection, which offers guided tours and kayak rentals from the city's main harbor (from $35 for a four-hour rental). Next, get a glimpse of what's under the waves at Seymour Marine Discovery Center, a petite aquarium and educational center operated by UC Santa Cruz's Long Marine Laboratory, near Natural Bridges. There are a number of small tanks featuring local marine life — from ethereal white jellyfish to a sometimes-elusive octopus — but the center's most memorable feature is the large touch tank where visitors can stroke the back of a sleeping shark (they're nocturnal). For those who'd like to learn more about the coastal ecosystem, the center offers hourly guided tours of the bluffs and tide pools in the surrounding nature preserve, which are included in the price of admission.
Pass coastal farms and spectacular shoreline on the drive to Davenport, a 600-person town just 15 minutes northwest of Santa Cruz on Highway 1. If you want to visit more beaches, and of course you do, look for the parking lot across from the Davenport Roadhouse, walk down the bluffs past the railroad tracks, and follow the steep trail to Shark Fin Cove, named for the giant curved stone in the bay. A little farther north, it's a short walk to Davenport Landing Beach from Davenport Landing Road, a protected cove and the original site of the Davenport town. Back in town, stop for a burger, fries, and a pint of Santa Cruz Mountain Brewery's organic IPA at the historic Davenport Roadhouse, which overlooks the coastal highway. (If you want to extend your stay, the 100-year-old establishment also has guestrooms upstairs, which are more inexpensive than hotels in Santa Cruz.) After lunch, look for the Airstream trailer parked between the Roadhouse and local vineyard Bonny Doon's wine-tasting room: That's the Slow Coast shop, where you can pick up local honey, a cool tee, and jewelry made with beach glass, some of which benefit local charities.
Let a Local Plan Your Day
Colby Barr is a longtime Santa Cruz resident and co-founder of Santa Cruz's standout Verve Coffee Roasters. He shared some of his favorite places on Santa Cruz's west side and beyond, including his pick for the city's unmissable scoops.
Close to the west side Verve location, there is a really cool retail space called Sawyer Land & Sea Supply. The owner, Stacy, has impeccable taste and style. She is friends with all the superstars in the surf culture, and she always has very nice surfboards, as well as cool art, ceramics, clothing, and things like that. It's kind of California bohème.
Just around the corner from Sawyer is one of the newest breweries to open in Santa Cruz, called Humble Sea. Santa Cruz is a crazy place for breweries right now. There are a couple of real all-stars, and this is one of them. We're collaborating with them right now, using our coffee from Panama for a saison, and a Dubbel Belgian with our cascara (the discarded coffee cherry fruit). All of their beers have great aromatics and clarity, but their Juice Bag IPA is a real winner.
Outside the west side neighborhood, one more eatery–retail space that should be mentioned is the Penny Ice Creamery. It's another all-star. [Founder] Kendra is a pastry chef from Bar Tartine and Manresa, which is a three-Michelin-star place — and she just happened to open an ice-creamery in Santa Cruz. So world-class people are doing these projects. The strawberries she outsources from Davenport; she pasteurizes her own milk. It's the real deal. Her flavors change daily, but a couple of recurring hits include mint chip, which tastes of actual fresh mint, and, of course, Verve coffee with almond praline. Get a waffle cone, because she makes them by hand onsite.
Within ten minutes of Natural Bridges, you can be up in the redwoods at Henry Cowell Redwoods State Park. In fact, if it's a cold day at the beach, you can go up to the redwoods and it will be sunny, and you'll be in giant, 1,000-year-old trees. All around the UC campus, all around Wilder State Park, and all the way to Henry Cowell State Park, you'll find some of the best mountain biking on the West Coast. Santa Cruz Mountain Bikes is based here, Ibis Mountain Bikes is based here, Specialized is over the hill but do all their testing here. Santa Cruz is just as much a bike mecca as it is a surf mecca. I think the mountains are overlooked by people who come to visit from out of town, and it adds another asset to the experience.