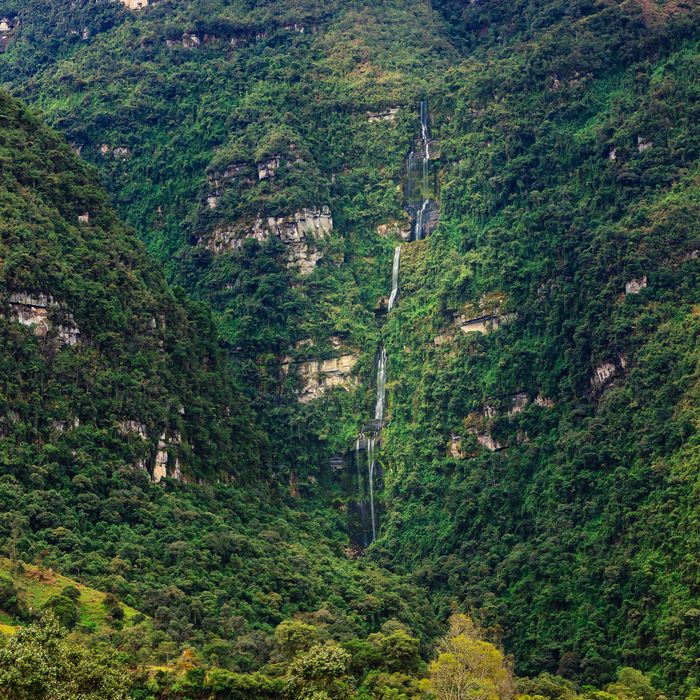 Cascada La Chorrera near the town of Choachi in the Cundinamarca department of Colombia.
Photo: Photographer: DM Chandra Dhas/Getty Images/iStockphoto
Bogotá's chaotic traffic and never-ending sprawl can make you feel trapped in a bubble. But take a short drive and you're in the middle of Andean greenery. Allow Richard McColl, owner of remote Mompox hotel La Casa Amarilla and host of Colombia Calling, an English-language podcast about Colombian culture, to be your guide.
Cascada La Chorrera
75 minutes from city center
"The hike to the 590-meter-high [1,936-foot-tall] La Chorrera waterfall, the highest in all of Colombia and close to the town of Choachi, is one of the best day hikes in the Bogotá area. Signs point the way to the trailhead from the main road between Bogotá and Choachi, and the path leads you through a pristine cloud forest filled with orchids and birds. The hike takes about four to five hours round trip and it's a fun option for getting out of the city for a little bit."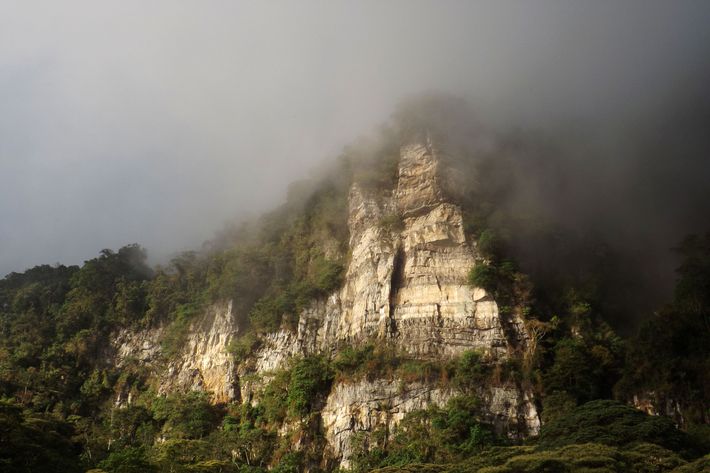 Chicaque Parque Natural
1 hour from city center
"This small national park features more than 12.4 miles of well-marked hiking trails through cloud forest. The area appeals mostly to walkers and birders, as there are an estimated 300 different species of birds in the park, though you can also spot sloths, llamas, and deer. Biologist guides may be hired to show you through and you can even stay overnight with campsites and cabins available to rent. There are options for thrill-seekers too, including rappelling from a 262-foot-high oak tree and a 1,115-foot zip line over the cloud forest canopy. The zip reaches speeds of nearly 25 miles per hour as you take in some breathtaking views of the Magdalena River valley in the distance. Horse riding is also available."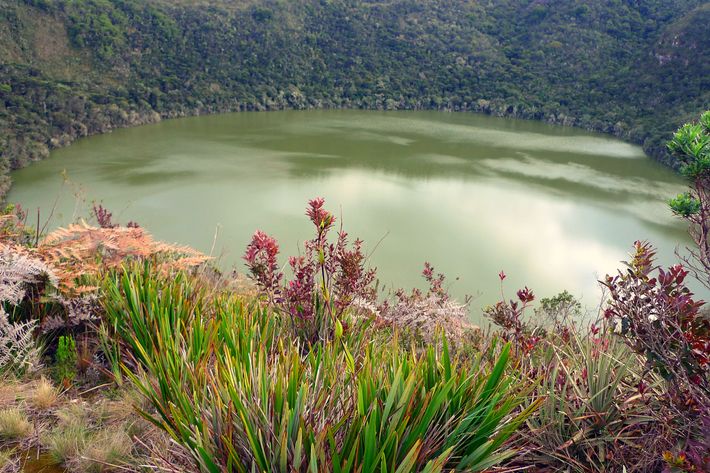 Laguna de Guatavita
90 minutes from city center
"Pack a raincoat and prepare yourself for a short, high-altitude ramble at 10,100 feet above sea level to contemplate the legend of El Dorado at the sacred lagoon of Guatavita. Providing us with what is potentially the most realistic claim to being the source of the El Dorado legend, the lake is an ancient and sacred ceremonial site for the Chibcha people, who allegedly had a ritual where their ruler, covered in gold dust, floated out on the lake on a raft as gold offerings were tossed in by followers. From Guatavita, a re-created white-washed Spanish colonial town for those displaced by the nearby Embalse de Tominé reservoir that's a good lunch stop, it's a short drive to the lagoon. Up a steep set of 150 steps with beautiful country views brings you to a trail to explore the high Andean forests surrounding the lagoon."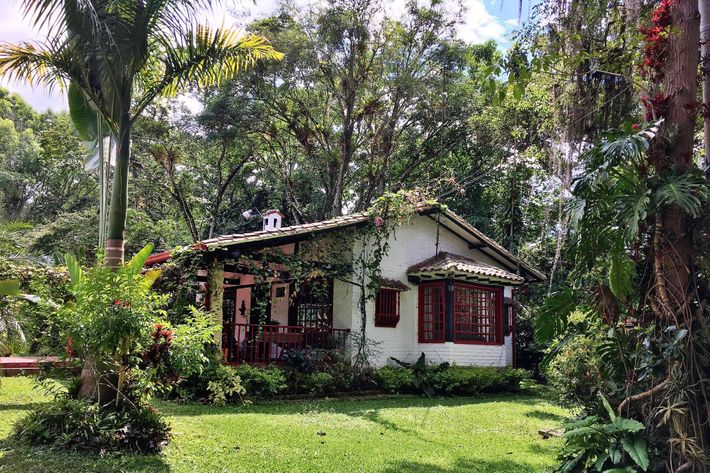 Hacienda Coloma
1 hour and 45 minutes from city center
"If you don't have time to visit the Zona Cafetera in southwest Colombia, you can still see coffee being produced at lower altitudes southwest of Bogotá. Hacienda Coloma near Fusagasugá is a great place to learn about the production of coffee and to watch the workers on the hacienda riding around in old American military Jeeps. They'll let you pick coffee cherries and sample some of the local product, including their line of coffee liquors. Most tours include lunch and a bilingual guide."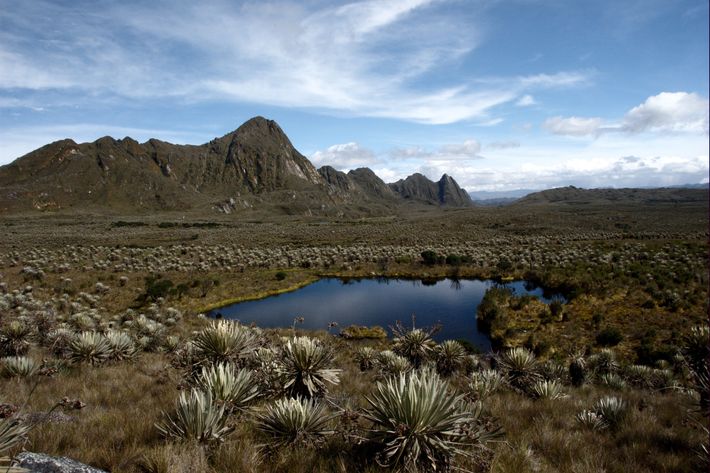 Sumapaz Páramo
2 hours and 30 minutes from city center
"The Sumapaz Páramo, a high-altitude, Andean wetland ecosystem —the largest of its kind in the world — is a few hours south of Bogotá, depending on traffic. It's impossible to reach on public transportation, so a tour is your best option. I went on a trip with Colombia Photo Tours and had a great time hiking around the rainy, misty lakes and through the thick vegetation for about four hours. It's at extreme altitude, upward of 12,500 feet, and you learn about the flora and fauna, like the spectacled bears and tapirs, while improving your photography skills. Bring rain gear, as you will get wet."