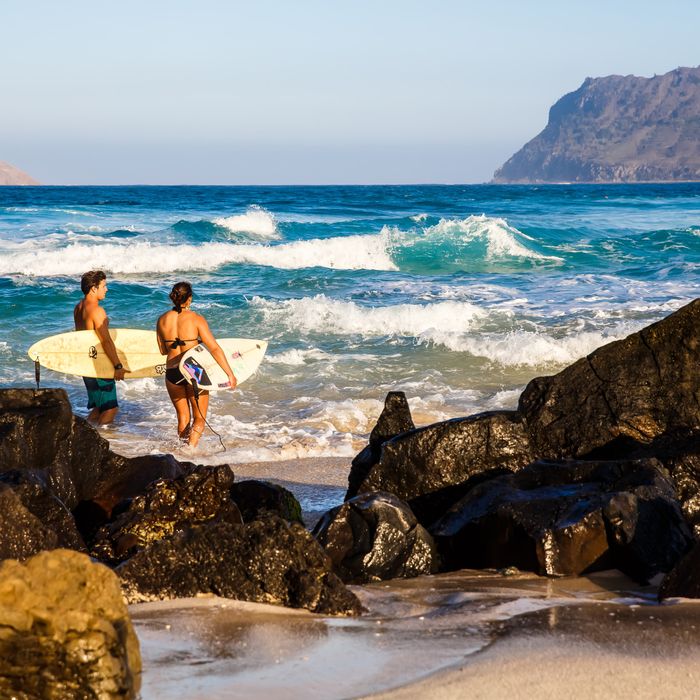 Two surfers head out on Oahu.
Photo: Julie Thurston Photography/Moment Editorial/Getty Images
Sun, surf, and relaxation: If you booked a vacation to Hawaii, that's likely what you're coming for. But Oahu's a big place with a lot of enticing coastline, so we tapped two locals to help you navigate. Traci Bush spent her childhood accompanying her father Ted, an original founder of the Waikiki BeachBoys, on canoe excursions. Today, she runs operations at Waikiki Beach Services, which offers surf lessons and outrigger canoe rides from Honolulu's most heavily trafficked beach. Joseph Serrao, meanwhile, is the co-founder of Salvage Public, a modern menswear brand known for its surf-gear-meets-streetwear aesthetic. What follows are their beachiest suggestions for Waikiki and beyond.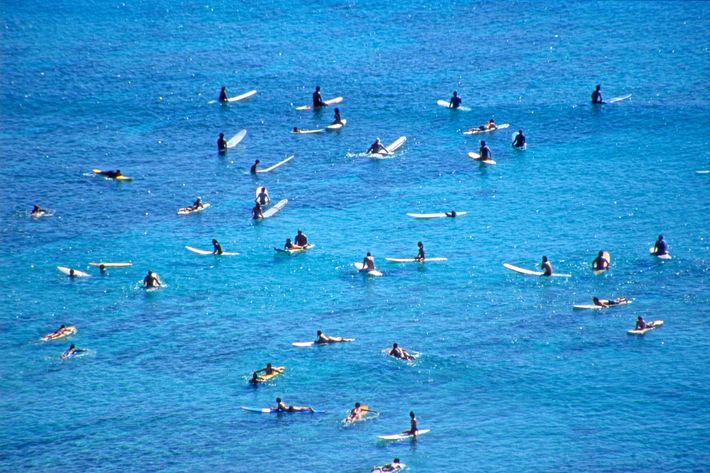 Dig into the history…
"My favorite part of Waikiki is the half-mile stretch between the Moana Surfrider and Halekulani hotels. Near the area where the bright pink Royal Hawaiian Resort sits now, there was once a human-sacrificial heiau [a Hawaiian temple or sacred place], which in ancient Hawaii meant it had a lot of mana, or power, resting in the ground. The ocean in front of the Halekulani is called Kawehewehe and was known as an ancient healing spot. Sick or injured people would come from around the island to bathe in the waters here." —Traci Bush
Learn to surf…
"Waikiki is the best place to learn to surf. Before the commercial development of the land here, ʻApuakehau stream emptied into the bay. The freshwater inhibited coral growth in this area, making a nice sandy bottom. So if you fall off your board, you're falling into sand, not sharp coral or a reef. Breaks like Baby Royals, Canoes, and the Sandbar in front of the Royal Hawaiian are perfect for beginners. The surf break is close to the shore, so you're not paddling far out, and you have lifeguards everywhere. It makes for a very safe experience." —Traci Bush
Sail into the sunset…
"On the north and east sides of the island, you'll see the sky getting darker but you won't see the actual sun setting beneath the horizon like in Waikiki. If you can grab a surfboard and watch the sunset from the water, that would be even better! Maita'i Catamaran and Kepoikai II offer sunset sails; their catamarans pull right up onto the beach. They usually play reggae or Hawaiian music and serve Mai Tais, beers, and soft drinks onboard." —Traci Bush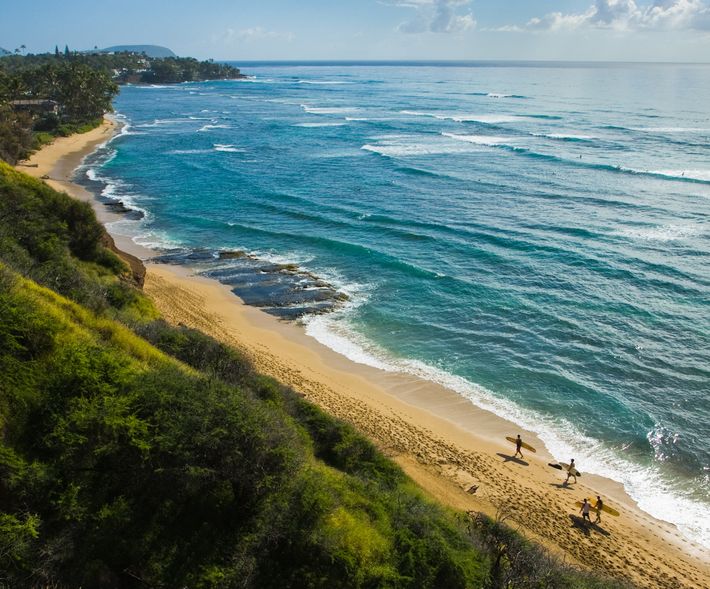 Catch a break…
"Diamond Head is my go-to beach since I'm more of a townie. It's a five-minute drive from Waikiki, which gets pretty chaotic. There are a handful of fun surf breaks here. Cliffs is a beginner-to-intermediate wave with an inside section, but the main peak still has its fair share of experienced locals, since it can be a solid right-handed wave when the tide and winds are ideal. Diamond Head gets windy, which really weeds out the crowds. It's a small beach but pretty empty for being so close to town. You have to walk down a dirt trail to reach it and that deters more casual beachgoers. Swimming can also be tough, since the reef starts right away. But walk down the beach in either direction and you'll eventually find small swimming holes with sandy patches you can call your own." —Joseph Serrao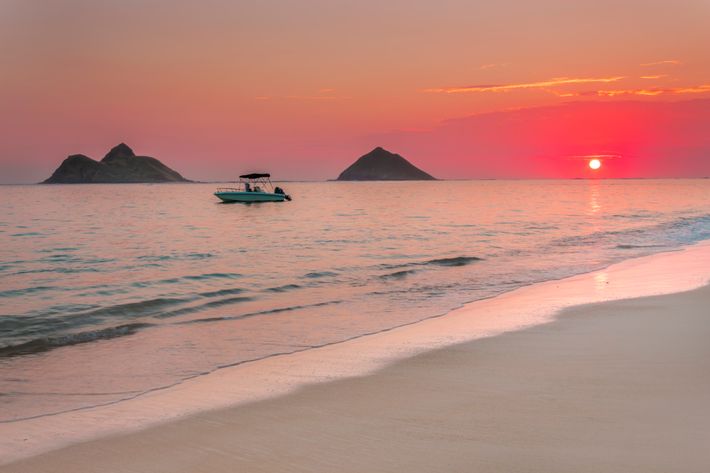 Rise with the sun…
"Lanikai Beach sits on the east side of the island and catches the first sunlight of the day. There is plenty of neighborhood parking with beach-access alleyways. There's also a hike above Lanikai called Pillbox Trail [along Kaiwa Ridge], with several lookout points for a more elevated view of the sunrise. It's a beginner hike but stay focused on your feet, as the initial part is steep and slippery due to overuse and erosion." —Joseph Serrao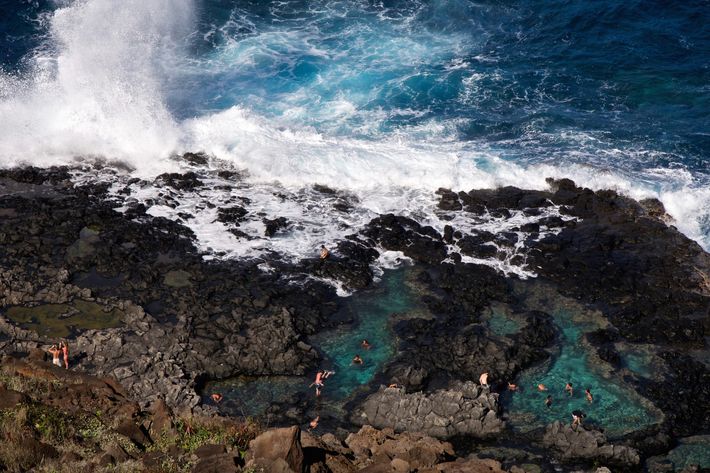 Go snorkeling in hidden tide pools…
"The Makapu'u tide pools are another great spot on the east side of the island. There's one really large but very shallow pool that's good for snorkeling. You can see fish of all sizes and colors, and there are always hermit crabs to play with. There's a beautiful view of Rabbit Island in the distance and bathrooms and showers at the nearby Makapu'u Beach. Tip: Bring your own umbrella and lots of drinking water, as there is no shade here." —Traci Bush