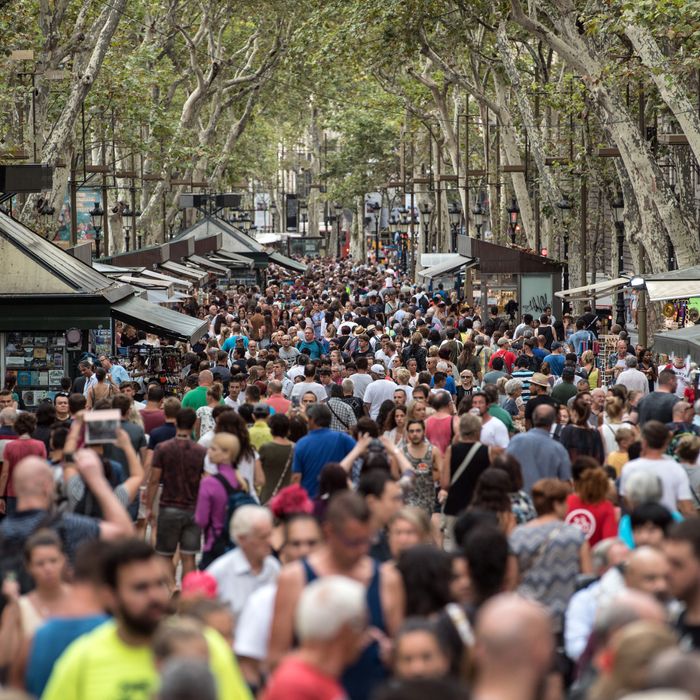 Las Ramblas in Barcelona.
Photo: Carl Court/Getty Images
"There is no way to completely avoid tourists in most corners of Barcelona, but there are ways to avoid the crowds while still finding quality things to do," says Nuria Canal, co-founder of Barcelona-based gastronomic tour agency Food Lovers Company. Though Canal's specialty these days is food and drink, she used to be an art consultant, and that makes her uniquely positioned to tailor bespoke experiences for clients. What follows are her top picks for the lesser-appreciated things to do and see in Barcelona.
Instead of Sagrada Familia, La Pedrera, and Casa Battló …
go to Torre Bellesguard and Casa Vicens
"Antoni Gaudí is the most famous architect of Catalan Modernism. He worked in the late-19th- and early-20th centuries and today his buildings remain Barcelona's most popular tourist attractions. His main work is the famous 'melting' church of the Sagrada Familia, but other well-known creations include La Pedrera and Casa Batlló.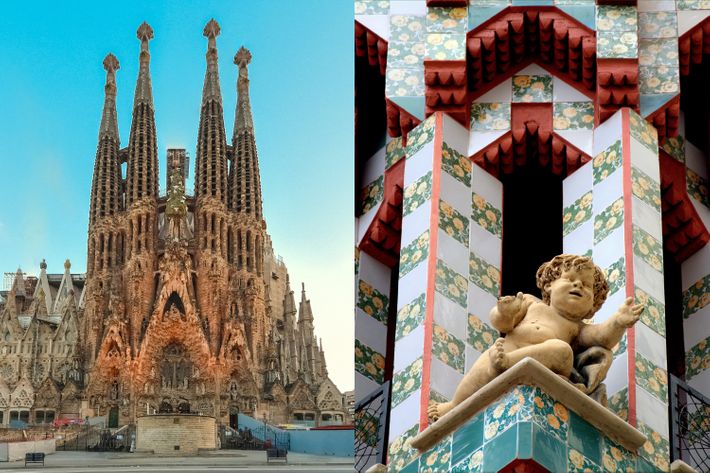 A lesser-known Gaudí construction that deserves a visit is Torre Bellesguard. This house is located in the neighborhood of Sant Gervasi — la Bonanova. When Gaudí was commissioned to do this house, which was built in the 15th century and used to be a castle of King Martin of Aragon, he kept a few features of the original structure, like the walls and towers. Visitors can tour the ground floor, the attic (which includes a music room with good acoustics), the gardens, and the terraces; the upper floor is private and still occupied by a family. The roof offers sprawling views of Barcelona, along with Gaudí's interpretation of neo-Gothic roof design.
Casa Vicens, meanwhile, is a UNESCO World Heritage site, and the first house designed by Gaudí. It was blocked off from the public for more than 130 years but finally opened in November 2017. The house spans four levels and displays breathtaking beauty — he meticulously designed everything to the last detail and it's considered to be one of the first buildings in Barcelona's Modernisme architectural movement. Gaudí fused different decorative arts in different spaces of the home: paintings, papier-mâché, ceramics, sgraffito, and more combine to create a multi-textured interior and exterior. Coffered ceilings, tiles, and paintings throughout the interior present a varied display of numerous influences from other cultures, in particular Persian, Arabic, Byzantine, and Moorish. The museum is open every day and, incredibly, manages to not be overcrowded."
Instead of eating paella on Las Ramblas … go to L'Estupendu in Badalona
"Many tourists come to Barcelona seeking paella, which is originally from Valencia, a few hours to the south. The dish is popular in Barcelona, as well, and those looking to eat topnotch paella without a whisper of another tourist should head up the coast to Badalona, about 30 minutes by car or train. L'Estupendu is a restaurant located on the edge of the beach with a terrace and indoor dining room —it has an atmosphere of the old beachgoing days of Barcelona's coast, where locals each had a small changing house on the sea's edge. In addition to excellent paella, L'Estupendu serves a variety of fresh seafood ranging from large, bright red prawns from the nearby town of Palamos to an arroz caldoso, which is a wetter rice dish with squid and Mantis shrimp."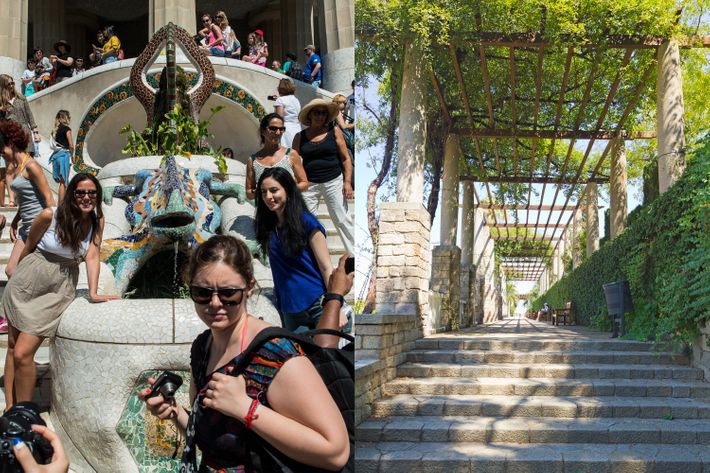 Instead of Park Güell … go to Jardins del Teatre Grec
"Gaudí's Park Güell is beautiful but exceptionally busy. To beat the crowds, pay a visit to the Jardins del Teatre Grec, an amphitheater and garden complex designed in the ancient Greek style by architect Ramon Reventós. Both the gardens and the theater are in an old quarry at the bottom of Montjuïc, a large hill where the 1992 Olympics complex is situated along with the historic fort of Barcelona. The gardens were initially rose gardens, created for the International Exposition of 1929. Since then, the gardens have expanded with geometric design patterns, incorporating a wide variety of plants and flowers, like ivy, Virginia creepers, cypress trees, and boxwood hedges. Concerts and plays are held in the amphitheater in the summer. The annual Festival Grec de Barcelona features local and international dance, theater, literary, and musical acts, all performed outdoors amongst Greek pillars covered in vines. To have an unforgettable night, head to one of the performances and make sure to have a drink before or after in one of the terraces spread around the gardens."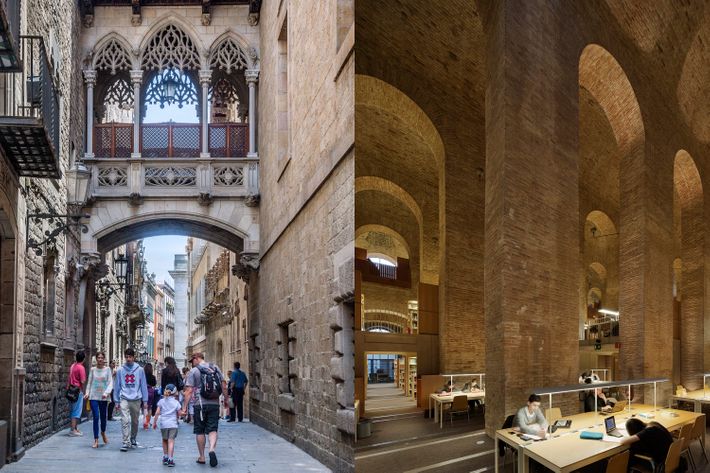 Instead of roaming around Barri Gòtic … go to Dipòsit de les Aigües
"Many tourists, not knowing where to go, aimlessly wander Barcelona's old neighborhoods, like the Barri Gotic, without knowing what they're looking at. One hidden gem, the Dipòsit de les Aigües, lies a few neighborhoods over in the old Olympic village area called Sant Martí. Today, it's a library at the University of Pompeu Fabra, having been refurbished in 1999, but it was originally designed by Josep Fontseré in 1874. Fontseré was in charge of designing the whole military complex of the area, which today has been repurposed into a beautiful park. This building served as a water tower for the military garrison and is a structure made of parallel Roman-style pillars, each with 45-feet high arches, spanning in a line 214 feet deep — it makes for a truly stunning visual. And as a university building, it's free to enter."