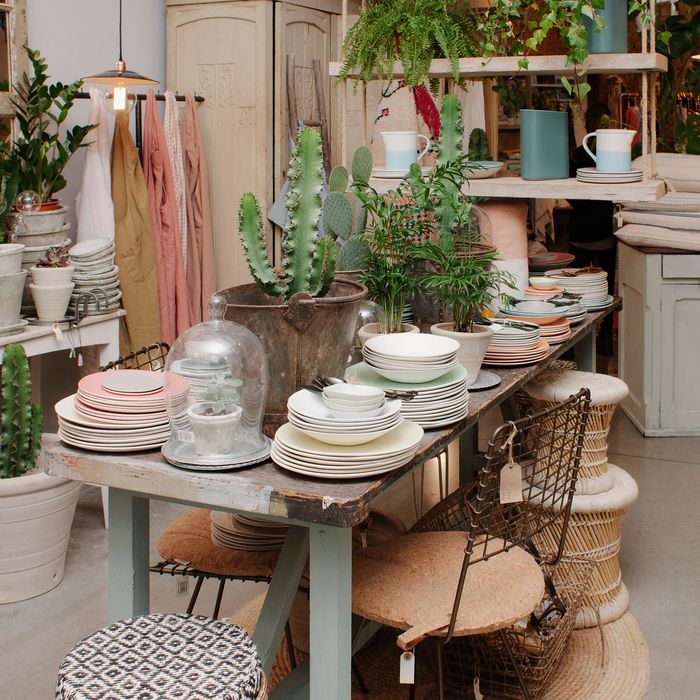 Carolina Blue in Barcelona.
Photo: Maya Venkova/Courtesy of Carolina Blue
Don't waste your time browsing the souvenir stores of Las Ramblas or flitting between the bland chains of Passeig de Gràcia. To guide you through Barcelona's homegrown shopping scene, we asked costume designer and stylist Charlotte Chadwick to share her favorite fashion finds; interior designer Marta Castellano-Mas to go hard on the home goods front; and Chef Raül Balam of Moments to tell us where to find the city's choicest cheeses and more. 
For luxe vintagewear …
Le Swing and Blow
"Le Swing is especially good for vintage accessories, sunglasses, costume jewelry, bags, and silk scarves. Owner Renier Guerra has an amazing eye for detail, whether it's a pair of vintage YSL sunglasses or a quirky little brooch he's picked up on his travels. Downstairs there's a small, eclectic collection of vintage clothing and shoes. And the styling on the window mannequins is perfect shopping inspiration! A few minutes' walk from Le Swing is sister store Blow; here you'll find a curated selection of vintage couture and luxury footwear. The designer list on the door starts at Alaïa and ends at Yohji Yamamoto, with everything in between — all very much depending on the day and where Renier has been on his shopping travels. There are great non-designer pieces, too." —Charlotte Chadwick
For chic, handcrafted chapeaus …
Les Catherinettes
"Artisan milliner Gema Galdón creates women's and men's hats for every occasion, using all types of materials — from antique dressmakers' trimmings to the reworked raffia of a chair seat — and the end result is always sublimely elegant. The hats are displayed alongside some of the traditional tools used in their creation, and the effect is a bit like going to a very delicate sculpture exhibition. Her workshop is in the back, so you can always ask her to make something just for you." —Charlotte Chadwick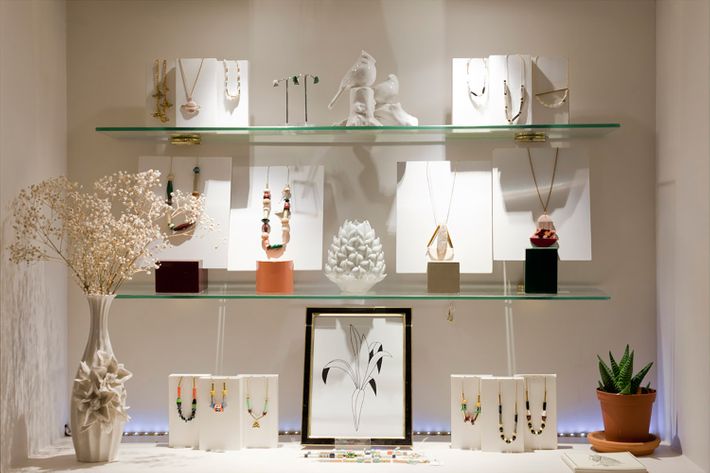 For cool designer togs …
Le Fortune
"This boutique is an oasis of serenity and good taste among the hustle and bustle of Barri Gòtic; you'd never know you were just a few minutes' walk from Las Ramblas. It carries imported labels — Nordic, French, Australian — and a great selection of minimalist jewelry and accessories. The owner, Gabi Pujol, also designs and makes her own range of limited-edition pieces from fabrics sourced on her trips to Paris." —Charlotte Chadwick
For repurposed garments …
Mercantic
"This antique market and exhibition space in Sant Cugat is 45 minutes from central Barcelona on the train, but well worth the trip — especially on the weekends, when there is live music, street food, and a bit of a party atmosphere. There's a vintage fest on the first Sunday of each month; local designers interested in sustainable fashion are regulars there. Renee Jablonski and Monica Nanti (of Short & Ney and ALDO Barcelona) do some nice, modern takes on patchwork, embroidery, printing, and computer-plotted beading in their reworked garments." —Charlotte Chadwick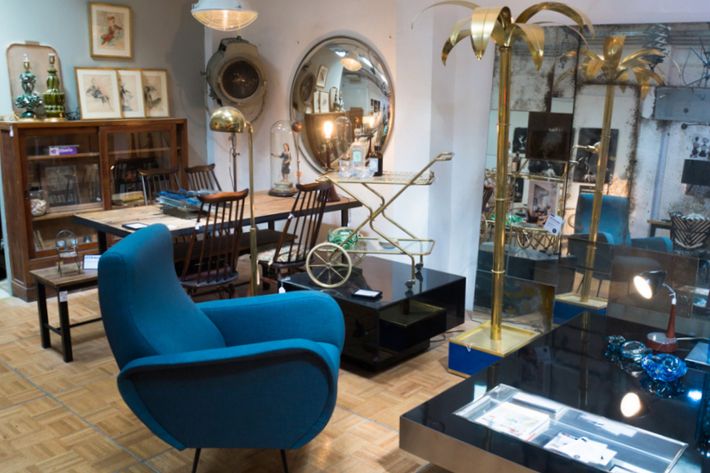 For one-of-a-kind vintage and custom furnishings …
Antique Boutique
"I love this store! It's the best option when I look for mid-century pieces; I especially adore the brass mirrors here. Apart from original furniture, they sell pieces they make to measure, but always with the '50s aesthetic." —Marta Castellano-Mas
For an eclectic mix of home goods …
Carolina Blue
"This is a small shop located in Ciutat Vella, the old part of the city. The owner is a young and energetic woman who also restores the furniture she sells. This store is very special because it mixes different styles and very different themes with great discretion. The furniture, Scandinavian accessories, plants and flowers, jewelry, clothes, and art — all of it flows together in such a beautiful way because everything is placed just so, with such care and love." —Marta Castellano-Mas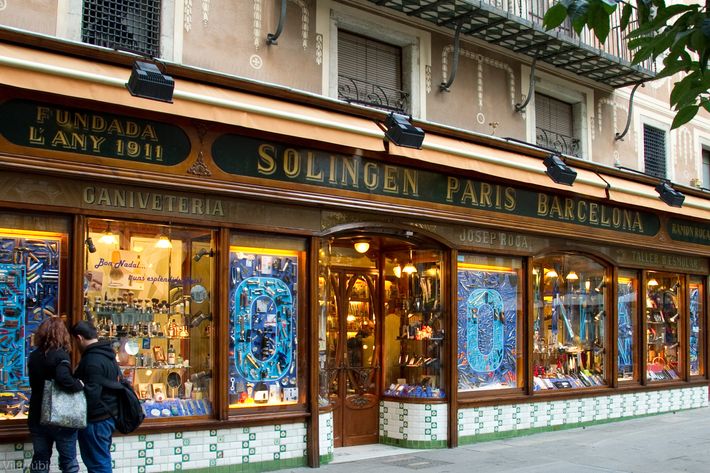 For artisan-quality knives …
Ganiveteria Roca
"This is one of the oldest cutlery shops in Catalonia. It combines the artisan part (polishing and repairing) with the sale of modern products. I also love the personalized and professional service they give me whenever I visit them." —Raül Balam
For wine and cheese …
La Teca of Vila Viniteca
"The wine store was founded in 1932 by the Vila family, and this is their grocery next door where you can find ham, conservas, pasta, olive oil … plus a wide variety of the highest-quality cheeses from all over the world. I buy my cheese here and, in fact, the cheese we serve at Moments is always bought in this store. I look for the artisanal raw goats' milk cheese Caprine Corullón, made seasonally and with limited production by a woman cheesemaker in Castilblanco de los Arroyos, north of Seville. She learned one of the oldest ways of making cheese while in France and she makes her exceptional product with the utmost delicacy and passion." —Raül Balam