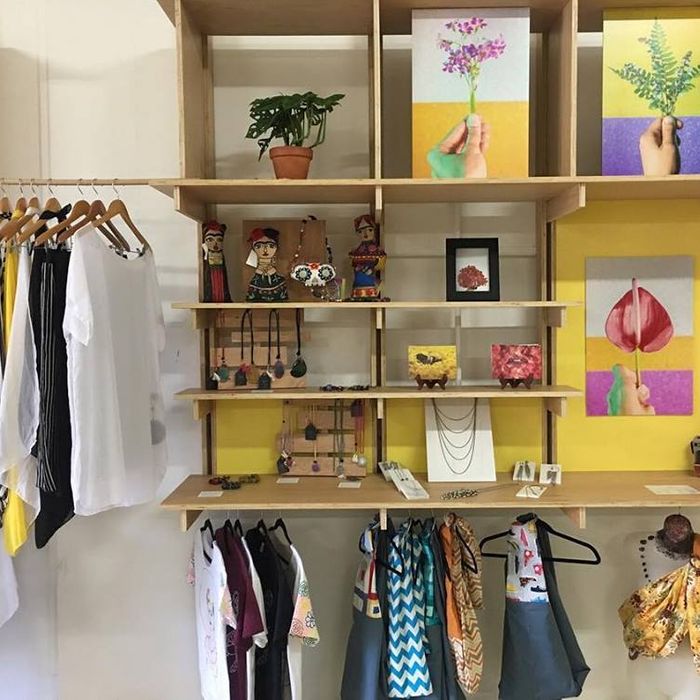 El Mercado Libre in San Juan.
Photo: Courtesy of El Mercado Libre
Don't be lured in by tacky souvenir shops selling stuffed coquís and shot glasses emblazoned with the Puerto Rican flag. If you want to shop like a local, ask a local. 
For the best shopping thoroughfare …
"There is a group of boutiques owned by young women, all within a mile of each other around Calle Loíza. The owners are always in the shops and they are all really hard workers — everything they sell is hand-picked by them and each of their concepts is unique. They were the first to reopen after the hurricane, even when they didn't have electricity or air-conditioning. And that was great because people were needing to pass some time and feel normal again. Everyone on the street shops in one another's stores. It's a wonderful, collaborative feeling and they all have good price points.
If you are coming from Condado, the first shop to hit is Love Is You & Me, just off Loíza on Calle del Parque. She sells great jewelry, accessories, bags and clothes — very tasteful and chic. On Loíza Street, Mad Love has beautiful jumpsuits and dresses. Kamoli is a café, juice bar, and boutique; and they give classes upstairs in burlesque and movement. Nude has bathing suits, flip-flops, and cover-ups. Luca, just off Loíza on Calle Taft, carries beautiful jewelry, casual dresses from designers all over the world, plus some fun home objects and shoes. Moni & Coli is a shop opened by two sisters, Monica and Nicole. They feature a lot of great local designers and I like that they are always doing a showcase, like they will have a singer there and will be selling her CDs. Or an artist will be there doing drawings.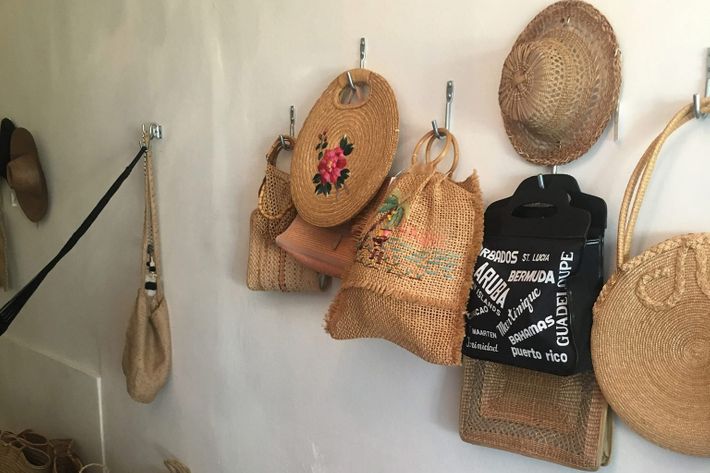 Len.T.Juela is one of the anchors on the block; she has been there for about six years. She carries new and vintage clothing for women and men and gave a few of the girls on the block a start by giving them a rack in her shop. Across the street is the vintage store Electroshock, and within it, El Shop, with dark, punk, tattoo-inspired designs. T Playa is run by a woman who used to be an editor at Allure magazine. She sells beautiful resort clothing and beachwear, sourced from Bali and India. She has a completely different style from everyone around her." — Cristina Jiminian, general manager at Café TresBé and Sabrina Brunch & Bistro Bar
For a good-lookin' guayabera …
"Every Puerto Rican gentleman has a good guayabera; these are linen shirts with four pockets, sometimes embroidered. I recommend Monsieur on Ashford Avenue; they've been around for a very long time and they do beautiful shirts for men. Euromoda in Hato Rey also has a nice selection of guayaberas." —Fernando Rodriguez, owner of Stewart Rodriguez interior design firm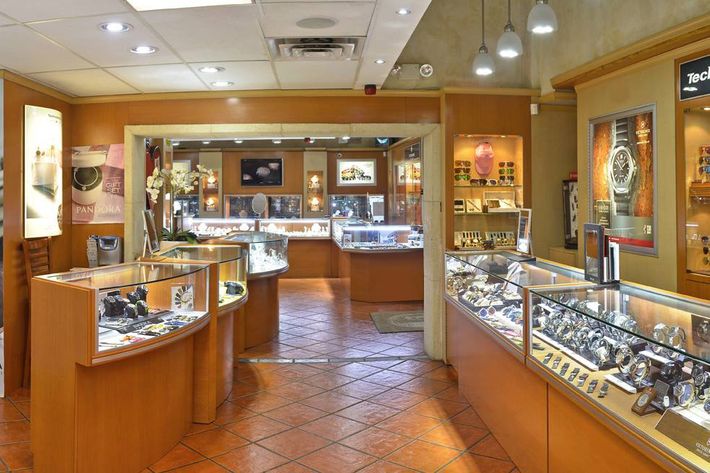 For dazzling jewelry …
"Portofino in Old San Juan is a very good fine jewelry store. They specialize in high-end brands such as Barakà, Zancan, and Baume et Mercier, and they are especially known for their watches. Most importantly, the people are very nice. They welcome shoppers as if it was their home." — Gustavo Arango, fashion designer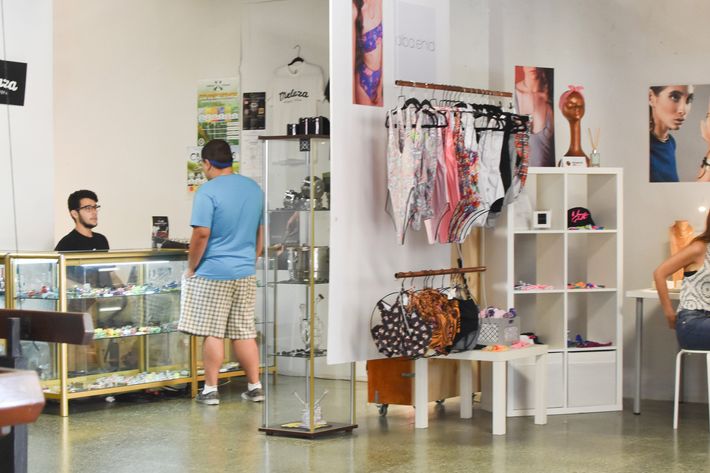 For creative pop-up shops …
"Santurce Pop is an incubator marketplace that gives merchants a first start. It is a pop-up in the sense that the merchants then grow and move out and new merchants come in — so it's always changing. It's a great place to get gifts, like jewelry and coffee and plants. They'll have live music there sometimes, too. El Mercado Libre in Santurce is another pop-up concept, and everything sold is made in Puerto Rico. You can find anything there from baked goods to pique, the local hot sauce, to skin-care products to T-shirts. And they do lots of activities, like yoga and workshops. It's a great multidisciplinary space." — Michelle Malley Campos, writer, director, and filmmaker
For market-fresh goods …
"The Mercado Agrícola Natural Viejo San Juan is a weekly organic market on Saturday mornings at El Bastion in Old San Juan. The No. 1 thing I buy there are the breads; they have two bread makers, one is Levain Artisan Breads from the west of the island, and the other is Peace n Loaf, which will have vegetarian pizzas. There are also three women who make gorgeous soups: Maricarmen Rosner makes a lentil soup; Alejandra Zonvi makes calabaza [squash] soup, and Elena Biamón makes a root vegetable blend. I buy them for the whole week. Of course, the greens and produce are wonderful, too. But the best part is the whole experience of sitting at the community table and enjoying a nice healthy lunch of prepared food while talking to neighbors. It's more than just a market, it's a social gathering."
—Sylma Cabrera, owner of Pure Soul Design clothing boutique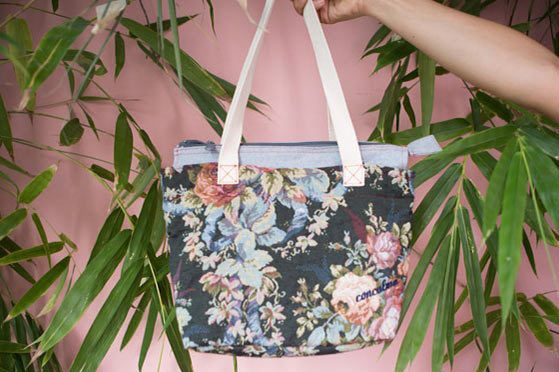 For chic carryalls …
"I am a hoarder of Concalma tote bags. They are a very eco-conscious brand, focusing on recycled materials and sustainability in manufacturing; all of the bags are made in Puerto Rico. I love their bright colors and bold patterns and they are especially handy to carry beach gear in. I don't travel without them." — Wesley Cullen, general manager at the Casa Bacardi distillery
For swim and surf …
"Playero is the best spot to buy a swimsuit. They have their own great signature line of surf shorts for guys and beautiful bikinis for girls, flip-flops, and general beachwear. It started in the late '70s and has always been a go-to spot for the surfer crowd. You can even pick up a surfboard there." — Margarita Alvarez, fashion designer and a finalist on season 16 of Project Runway