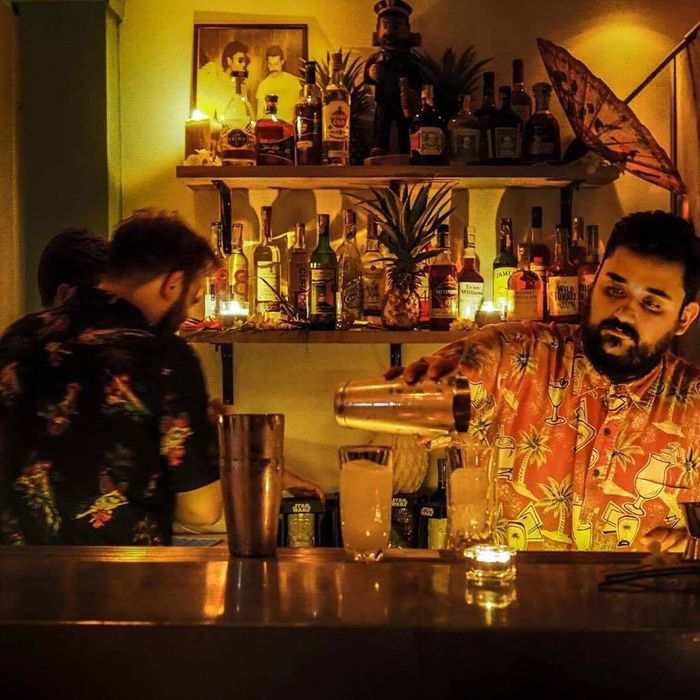 Tropic City in Bangkok.
Photo: courtesy of Tropic City©
To help us plot a nightlife itinerary that would involve neither septuagenarian sexpats (common in the red-light district of Soi Cowboy) nor sloppy-drunk backpackers (the scourge of Khaosan Road), we turned to Jason Lang, a California photographer who has been living in Bangkok for two decades. In addition to shooting for Monocle, Saveur, and Condé Nast Traveler, Lang founded JUA Collection, an artisanal cookware company, and two eateries near Charoenkrung (the burger-slinging Little Market and yakitori joint JUA). What follows is his highly discerning, after-dark agenda for a rare night off.   
"Bangkok is absolutely massive, so it's best to narrow your night out down to one area. Otherwise you'll spend half of it riding on trains or arguing with taxi drivers. Some people prefer Sukhumvit; others like Sathorn or Ari. I like the laid-back vibe along the Chao Phraya River, from Taksin Pier to Chinatown, where a grip of new restaurants, bars, and galleries have opened recently.
Your ideal evening would kick off with dinner at 100 Mahaseth, Chef Chalee Kader's temple to Thai nose-to-tail dining. You can feast on salt-cured pork chops while drinking yaa dong, a fiery Thai spirit, or an ice-cold Singha on tap.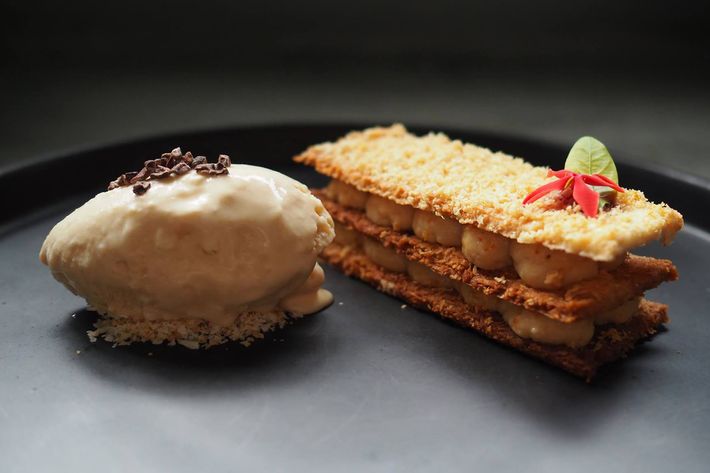 The next stop should be Charoenkrung Soi 28, a five- to ten-minute walk from 100 Mahaseth, for a gooey tiki drink at Tropic City or mouthwatering desserts at 80/20. Chef Saki Hoshino is arguably the best pastry chef in the city. The restaurant's menu is constantly changing, but the last time I stopped by, her new dessert was simply called 'Rice.' It involved several creative expressions of the grain, including mochi, fermented-rice ice cream, and French tuiles.
After dessert, it's a toss-up: You can walk up the street to SoulBar to check out some of Bangkok's best live funk and soul bands, or head over to the art bar Maison Close for more cocktails. In terms of last call, I normally end my evenings at one of two places. First is Jack's Bar, teetering on a short pier next to the Shangri-La Hotel. Jack's ticks all the right boxes: a great location right on the river, open till 4 a.m., cheap cocktails and beer, and delicious late-night Thai comfort food. Second is Je Mai Moo Jeum, just opposite the police station on Soi Suan Plu 3. Getting there requires a ten-minute taxi ride, but the payoff is some of the best late-night Isaan street food in Thailand. Try the grilled pork neck and papaya salad or the spicy jim jum, a soup served in a charcoal-fired terra-cotta crock pot. Everything is so on point, you can't go wrong. Just order plenty of Leo beer to mitigate the heat."