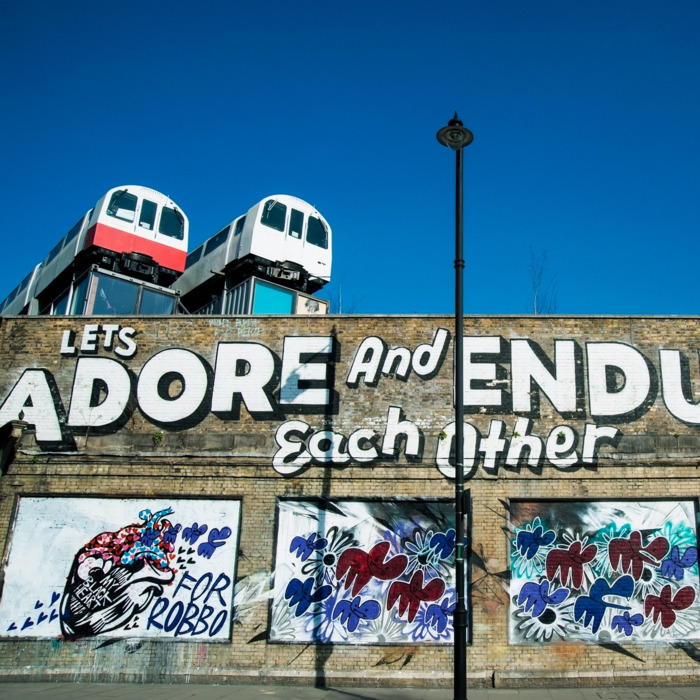 Street art in East London.
Photo: Dosfotos / Design Pics/Getty Images/Axiom RM
With a population just shy of 9 million people, "living like a local" in the capital of the United Kingdom really depends on which local and where. Because Londoners take such pride in their respective pockets of the city, we asked four residents to go to bat for their favorite "end." Up next: Jammz, a grime emcee and producer, currently working on a new record and touring with his last release, Warrior.
"I've lived in East London — Hackney — my entire life. Where I live you have artists on one side, gentrification on another; and the ends [British slang for a working-class area, similar to U.S. 'hood'] on another still. It's great. No two days are ever the same. I love the beauty of being able to see London in different perspectives, without having to travel far.
I live next to Olympic Park, the huge facilities built for the 2012 Olympics. I run a lot and it's a great; there's a real social scene through running organized by Run Dem Crew; anyone can join. East London has some great running routes. My favorite is through the canals, which connect up different parks and neighborhoods. You can run from Clissold Park to Victoria Park to Olympic Park. It's peaceful, green, and you can catch great graffiti in situation, especially around the Limehouse Cut.
East London's music scene is thriving. I first got into music from listening to pirate radio, which was being broadcast a few streets away from my house. I remember visiting Mare Street to check out records all day —there's still some round there now: Vinyl Pimp and Stranger Than Paradise Records in Mare Street Market.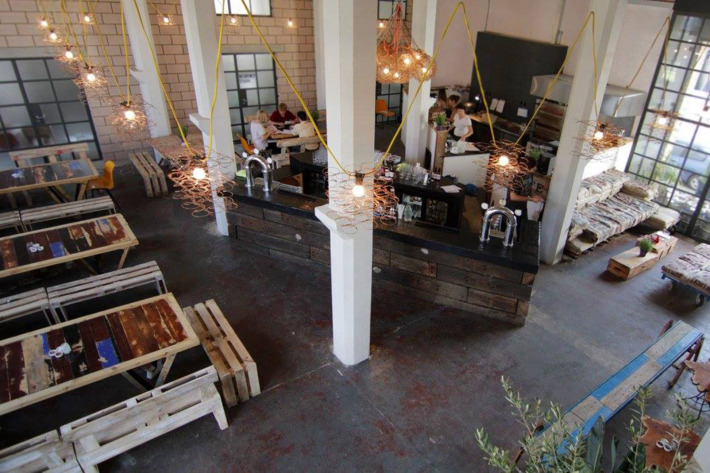 Even now, I can walk out my door and have popping venues and recording stations a walk away. There's the Fish Island artistic community where I record, and which has lots of cultural spaces including the gallery Stour Space. In neighboring Hackney Wick, catch a drink and some pizza in Crate, a converted warehouse space with a great vibe; it specializes in craft beer. Crate also runs Mick's Garage, across the yard from the tap room. It was previously a mechanic's workyard from when Hackney Wick was mainly industrial, but now you can get good coffee and barbecue. Sometimes the space is used for DJs. A sick new place has just opened up nearby called Four Quarters East; it's a bar but also has really old arcade games like Street Fighter.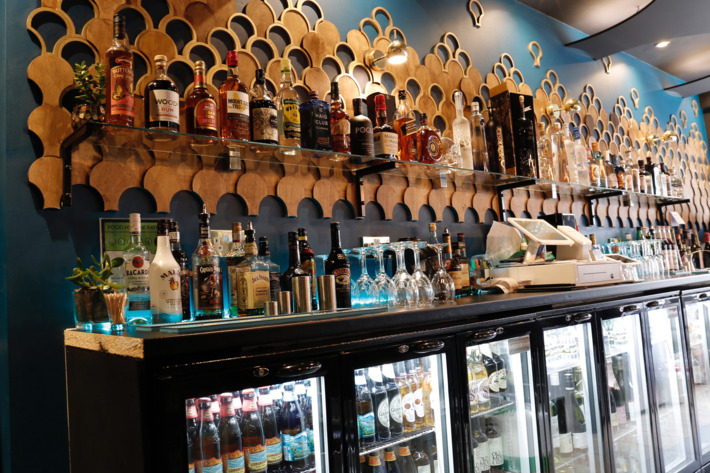 The East London Line [part of the London Overground public transport system] connected up different parts of East London and now I can just jump on the train and quickly be in Dalston, which has a strip of clubs and bars. The Alibi is a favorite of mine, though it's not doing as many grime nights. But they still put on grime nights, and others, at The Nest and Visions, all on that same strip. Dalston is getting more gentrified, but if you're watching your money you can still eat well. There's Mangal, a popular Turkish barbecue restaurant, and Faulkners, which does classic fish and chips. For West Indian food, it has to be Swift Caribbean Delights.
If you are looking to impress, the bars and restaurants in Heron Tower have great views. There's Sushisamba, which is Japanese fusion; Duck & Waffle, which does duck in crazy ways and is London's highest 24/7 restaurant; and The Drift Bar, overlooking an aquarium. Dinner plus Junkyard Golf, mini-golf through junkyard obstacles, is a winning combination."