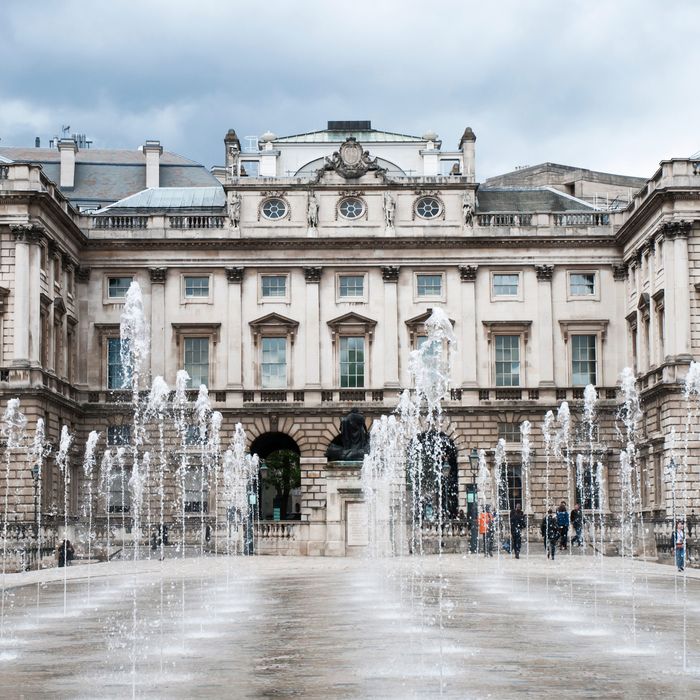 Somerset House in West London is a hotbed for the arts.
Photo: Philip Game/Getty Images/Lonely Planet Image
With a population just shy of 9 million people, "living like a local" in the capital of the United Kingdom really depends on which local and where. Because Londoners take such pride in their respective pockets of the city, we asked four residents to go to bat for their favorite "end." Up now: Ben Moore, founder of Art Below, a public-works project that brings art to billboard spaces in underground train stations. Its next big undertaking is for Mayfair Art Weekend 2018.
Frankly, some of the customer service in London is appalling. Visitors from the States will notice this especially, and as someone who has sensitive hearing, I tend to keep away from East London. Friday nights around Shoreditch can feel like a zoo.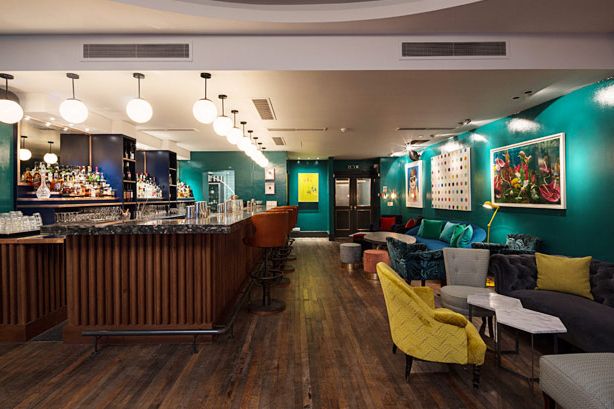 So I mainly frequent members' clubs, which are abundant in West London. I'm a regular at the Groucho Club in Soho; it's synonymous with the creative industries, but occasionally opens its doors to nonmembers. That place is always partying until the morning.
I also like Sketch, a restaurant in Mayfair that collaborates with artists on its interiors. Right now, David Shrigley has transformed the space. I love the décor: the crazy art and the egg-shaped loos that people like to Instagram. El Camion, a Mexican restaurant and bar on Brewers Street, is quite fun and goes on very late. The bar used to be run by a famous mixologist, Dick Bradsell, until he passed away recently, but they're still making top cocktails.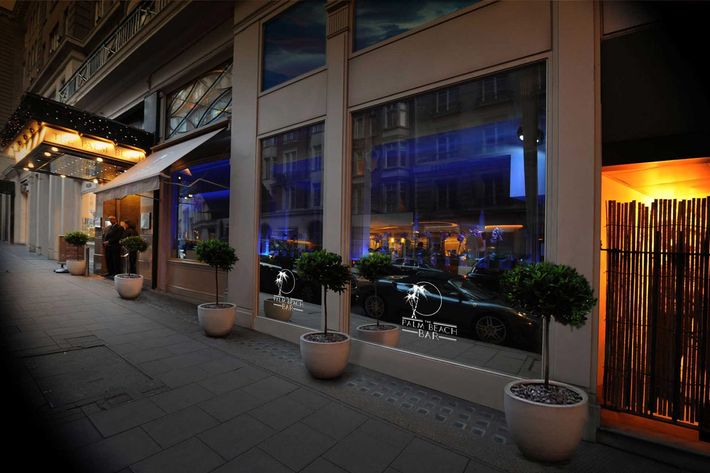 I like to gamble a little, play roulette. There's quite a good casino in Mayfair called Palm Beach. It's a really good atmosphere. People are always dancing near the bar, and you can get a drink anytime of the night. As far as gambling is concerned, you've got every single game in there and they're doing it properly, professionally, civilized. People winning a lot of money, spending a lot of money, and doing what a casino should do.
In terms of iconic London nightlife, there's Gaz's Rockin' Blues, one of the longest-running nightclubs in London. It happens in Soho, currently at St. Moritz Club, and is run by Gaz Mayall, son of blues legend John Mayall.
For Italian-food lovers, it's got to be Pepe on St. Martin's Lane. A tiny place, and always full of Italians. And over in Notting Hill, a great place to get a drink is the Windsor Castle.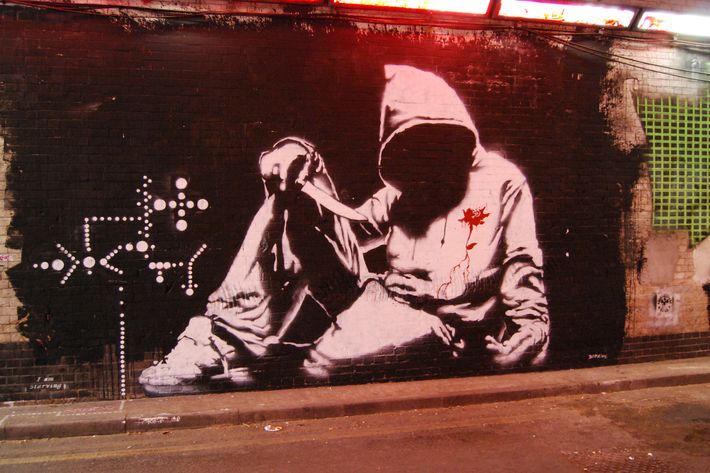 During the day, the rotating exhibitions at Somerset House is a great place to check out some art, as is the Institute of Contemporary Arts. The ICA is always working with innovative and avant-garde creatives, and also has a lively bar. Lazinc — run by Steve Lazarides, gallerist for Banksy — is also good for an art fix. In fact, Banksy fans must head to the Leake Street Tunnel, a.k.a. Banksy Tunnel. In 2008, he got the council to agree to tolerate graffiti on the tunnel walls as part of the Cans Festival, and it's still going today. When you go down there, it's like an urban museum or gallery. There's really good stuff by top urban artists, and you see them making it there and then. In that tunnel, there's a door that leads to the Vaults, an underground events space, which always has magical and immersive nights and performances.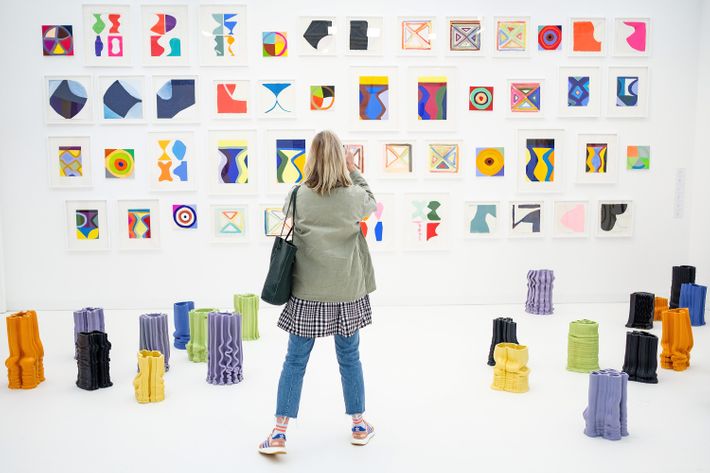 To get a feel for new artists and upcoming names, visit one of London's many art fairs like Frieze. They're genuinely a great day out, even if you don't buy. These events often have live music, food, and drink — it's a total experience. Though for coffee, I'd recommend the Artisan Coffee chain [it has four branches across West London]. They know the meaning of a good, strong coffee.